It was a mistake to love you.. Chapter 13 & 14

Warning: A non-numeric value encountered in /home/ftpusers/tellyu/public_html/wp-content/themes/publisher/includes/func-review-rating.php on line 212

Warning: A non-numeric value encountered in /home/ftpusers/tellyu/public_html/wp-content/themes/publisher/includes/func-review-rating.php on line 213

Hey guys, this is Pavithra here. I am back with my ff, now with it's 13 and 14th chapter.. Thanks to those who commented on my previous chapter. Thanks to silent readers too. Hope you guys like this one..
___________________________________________________________
Recap:- Keerdhav's dance practise..
___________________________________________________________
New academic year starts. Now they are in 9th std. And they are 14-15 years old.
That year goes very perfectly.. Keerdhav having some moments together as always…?
Near to school closing date..
One day, school bus..
Rakhi: Keerthi, I want to tell you a thing.
Keerthi: yes,Rakhi.. Bolo…
Rakhi: Please don't make this a problem..
Keerthi: Come on.. Tell me first..
Rakhi: Its.. We were playing truth or firein our tuition free time. We means more and nobin.. They put you a lot of times in the dustbin (its the part of the game??). Then my friend asked him why he hates Keerthi this much. He said that you don't speak to us. You have a lot of ego. Then I said then what about your ego? He said, we doesn't have anything of such. Its all Keerthi's problem. Even Madhav hates her too. This is what he said..
Keerthi didn't say a word. She sat their without any expression. Nothing hurt her so much expect the last line – Even Madhav hates her too… ?
Keerthi to Rakhi: uh! Its okay.. I don't care…(trying to be calm)
In the bus, she kept thinking
Keerthi: (in mind) so its sure that he hates me. Even though I believed so I had hope. But now what's this? This is too much.. I should do something. I am washing my life for him. 7 years loving him?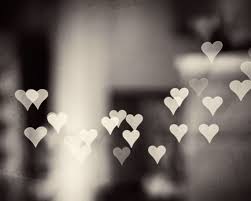 Now Keerthi was rather confident than usual…
Keerthi: (in mind) you see, Madhav.. I am gonna hate you more than you hate me..
That day at school..
In English period…
Keerthi was reading a book. Teacher was busy doing something.
Teacher: students, I have work. So someone please lead the class. Boys, select s leader from girls and girls.select a leader from boys.
Boys were om confusion..
Teacher:, choose fast..
Everyone together: Miss, you can write the names or you can select someone..
Suddenly Madhav stood up..
Madhav: No one is good here..
They later chooses Neha..
Keerthi was almost in tears.. She didn't expect her to be the leader or she didn't want to.. But that single line from Madhav's mouth made her sad..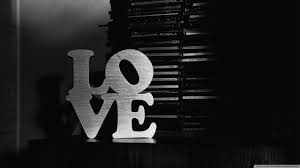 That line – no one is good here.. Even Madhav hates her too.. That humiliation in front of the class… Everything thunders in her ears…
Keerthi (in mind): I should overcome my love and start to hate him. I should.. Okay, Keerthi.. You hate Madhav.. You hate Madhav.. He hates you then why are you loving him? Yes, I HATE MADHAV.. I HATE MY LOVE.. YES… I HATE MADHAV.. AND YOU ARE NO LONGER MY LOVE..?
After saying 'I hate Madhav' her heart get lighter and lighter.. She kept changing this.. (So guys, Keerthi hates Madhav for real?)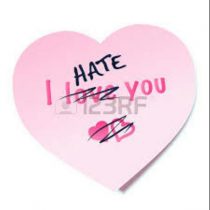 She reaches home… And takes her dairy..
Dearest dairy, this is the moment I ever waited for.. Today was half nice and half bad.. The moment I ever waited for is that, Dairy, I have started to hate Madhav. After 7 years of sufferings, he is now an enemy. It happened in the English period. I have forgotten him, but some love is left. I will clear it very soon. This is not like the earlier time when my trial failed.. Now I totally hate him. Even if he comes to me and say it, I will say no.. There is something I want to tell you Madhav…
Madhav, 7 years I have suffered for you. And those sufferings are over now. And I am happy. I won't forget this day. Madhav, the reason for me to start hating you is that you have broken my heart, so much this time.. I have forgiven you for the heartbreaks before.. But not for this one.. Madhav sorry, I am no more yours.. And it won't happen again, I won't let it happen..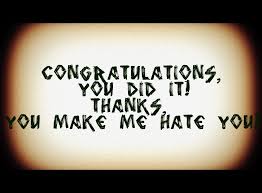 For selecting the leader of writing names. Boys had to select a girl and girls has to select a boy. We selected a boy. They told miss to write names. and suddenly Madhav stood up and said that no one is good here… I know its nothing,Dairy.. But it made me sad ?… And also Rakho said that Madhav hates me. So Dairy, an end to my love… Feeling happy… Bye…
By
Keerthi?
At the same time,Madhav was thinking about her..
Madhav (in mind): Keerthi you don't know how much I love you. Please be mine forever. Please.. I want to live my entire life with you happily.. I can't wait for that day..I love you, Keerthi.. I love you a lot??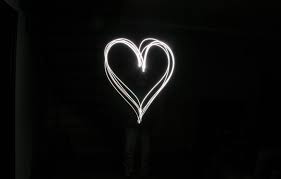 At Keerthi's home..
Keerthi: you don't know how much I hate you.. I was being a stupid loving you. I can't wait for the day when I hate you completely.. I hate you.. Madhav.. I hate you a lot..??
Collage of Madhav and Keerthi…
*****
Next day, at school..
Madhav: Rupesh, Pass me that book..
Rupesh gives him the book.. The book falls from Madhav's hand..
Neha was near him..
Neha take the book and gives it to him with a smile..
Keerthi comes at the moment and the first thing she saw was this..
Keerthi stood stuck..
Keerthi: I hate him.. Come on.. Keerthi.. You hate him.. See okay?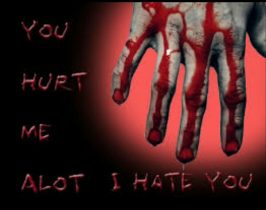 Madhav sees Keerthi and smiles.. Keerthi didn't smile back. She was frustrated..
Keerthi to Mishal: Mishal, how are you?
Mishal surprised to see Keerthi's clear and bright face said.
Mishal: I am fine, Keerthi… You have undergone a change yaar!! What happened?
Keerthi: its not the Keerthi you knew til yesterday.. See.. I have changed a bit. But the major change is still waiting..
Mishal: but, wait! What's the change??
Keerthi: I hate him…
Mishal was shocked?
Mishal: but keerthi??
Keerthi: but what? Do you know how much relieved I am now..
Mishal: as you want. (Feeling totally sad)?
Keerthi smiles☺
***
It was the PT period.. (Physical training)
Keerthi and friends were playing hide and seek..
Keerthi was hiding near Madhav.. She didn't know that..
Keerthi's leg hits a stone. And she falls down.. She hurts her knees..
Madhav came running.
Madhav: Keerthi, are you okay?
He kneels down and looks at the injure.. Keerthi looks on at Madhav.
Madhav goes and gets the first-aid which was near to him… He dresses the injure..
Keerthi didn't say a word as it was too hurting. He touches the injured part…
Madhav: Is it too paining? Should I get you to the sick room?
Keerthi: its paining but no need for that… This pain will be never more than the pain you gave me…
Madhav looks at Keerthi… She looks back boldly..
Keerthi: Madhav…
Madhav: yes…
And touches her hair in affection..
Keerthi: who gave you the right to touch me?
Madhav: uh!! Sorry.. Actually seeing your situation..
Keerthi: There was no need for this.. After all I am no one to you na? You hate me..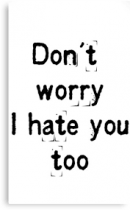 ?
Her friends came running so that their conversation was left unfinished…
Madhav: oh god! What's this? She thinks that I hate her and she thinks that I love Neha? This is too much.. But I will tell you my feelings one day.. You just wait..?
Everyone back in class..
A teacher was taking class. When the teacher turned..
Madhav turned to Keerthi.. She saw this and turned too..
She signed 'what' with her eyebrows..
He gestures 'if it was still paining'..
She gestures 'only a little'..
He smiles☺☺
She smiles back?
After some time..
Keerthi (in mind): I hope I m not falling for him again. If he hates me why is he caring of me? Oh! Stop it Keerthi.. You hate him and that's it.
****
School closes soon.. Keerthi and Madhav passes the exams with flying colours..??
Now it vacation..
Madhav: Keerthi, next year.. 10th std.. Oh my god!!? I will make you mine at least this year.. And this is for sure…
At Keerthi's house…
Keerthi: this year is meant to me to change. I have a huge will power now.. And I will be completely hating him soon..
Collage of Keerthi and Madhav…?
___________________________________________________________
PRECAP:- Keerthi: I hate you, Madhav.. Whatever happens in my life, I will always hate you.. (With tears in her red eyes)
Keerthi hates Madhav completely. .
___________________________________________________________
Hope you guys liked this one.. I will try to make the next chapters better than this.. You guys just have to bear this stupidity for one more chapter. Then from 16 to balance, I hope you guys will like that.. Chapter 18 will have the major twist I mentioned in the previous chapter.. Before that there will be another article regarding the major twist..
#keep thinking what the twist must be!!!
Ignore the spelling or grammatical mistakes. Ignore the short forms, if any…
I remind you all again that this story doesn't have any happy ending. I mean in this story you won't find the leads united… To know more about this story check out intro revised..
I will try to update as soon as possible. Do let me know what you think of the story by dropping in a comment. Don't forget to hit the like button. I want all your love and support… Thanks for reading…
By,
Pavithra?

Warning: A non-numeric value encountered in /home/ftpusers/tellyu/public_html/wp-content/themes/publisher/includes/func-review-rating.php on line 212

Warning: A non-numeric value encountered in /home/ftpusers/tellyu/public_html/wp-content/themes/publisher/includes/func-review-rating.php on line 213