It was a mistake to love you.. Chapter 12

Warning: A non-numeric value encountered in /home/ftpusers/tellyu/public_html/wp-content/themes/publisher/includes/func-review-rating.php on line 212

Warning: A non-numeric value encountered in /home/ftpusers/tellyu/public_html/wp-content/themes/publisher/includes/func-review-rating.php on line 213

Hey guys, this is Pavithra here…I am really sorry for not updating for the past two months.. I was really busy.. And I don't like typing.. So so sorry… So here I continue with my 12th chapter of my ff… Thanks to those who commented on the previous chapter. Thanks to silent readers too. Hope u guys like this one?
___________________________________________________________
Recap:- School reopens. Keerthi meets her friends.. Mishal and Keerthi talk.._
__________________________________________________________
Link for previous chapter..
https://www.tellyupdates.com/it-was-a-mistake-to-love-you-chapter-11/
****
And that year passes away.. Keerthi still loves Madhav with all her heart while Madhav does the same..
Keerthi: Life is not moving at all. I couldn't hate him a percent. What is this? I can't believe that I still love him even after this 1 and a half years of trying to hate him…
At the same time..
Madhav: Keerthi, you don't know how much I love you. You wait, I will tell u my feelings one day and make you mine…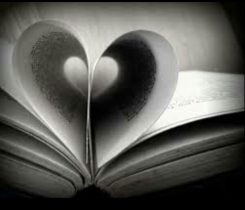 Soon the school Day arrives. It was time for their dance practise..
At the practise room, dance teacher was keeping them in lines and finding pair..
Teacher: Keerthi, you stand here.. And your pair.. Mmmmm… Madhav…
Both Keerthi and Madhav feels happy.. Madhav goes and stands near Keerthi..
Keerdhav looks at each other…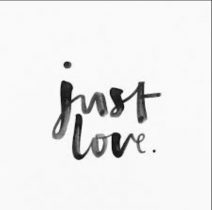 Teacher: No no no! Its better to have Kevin as a pair for Keerthi and Madhav, you go to Neha..
They does the same..
Kevin: Hello, Keerthi. (and extends his hand for a hand shake)
They have a handshake..
They dance… The teacher taught the dance and tells them to practise on their own during free periods..
During one of their practises…
Madhav held Neha's hands (for a step in their dance). Neha suddenly falls down and Madhav falls on her.
Keerthi looks on feeling really glummy..
Neha: oops! Sorry Madhav… (Blushing)
They continue their practise. There was a step in which girls should go around their pairs.. Madhav is the one who stands behind Keerthi and Kevin. During that step, Keerthi strikes Kevin's leg and suddenly was going to fall when Madhav, her protector always holds her…
They look into each other's eyes…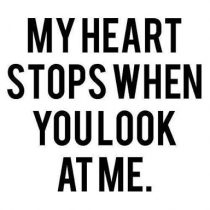 Keerthi: (in mind) Madhav… You are made for me..
Madhav: (in mind) Keerthi.. We are made for each other..
Keerthi: (in mind) if u hated me, you wouldnt have stopped me from falling..
Madhav: (in mind) understand my love Keerthi.. If I hated you,I wouldn't have held u..
It was though they were talking with their eyes.. Mishal was looking at them…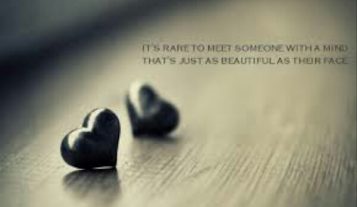 Mishal: (in mind) such a cute couple.. Keerthi, your love for him is eternal. It will never end..
Keerthi was still on Madhav's hands and started at each others eyes..
Mishal : Keerthi..
That's when Madhav and Keerthi came to senses and said sorry and went to each others place..
She turns back and sees Madhav and Neha happily chattering..
Keerthi: madhav is good for Neha. Not for me. They are such a cute couple. I was wrong, Madhav is made for Neha..
Time flies by and it was time for school to close for summer vacation. This time too, keerthi decided to do what she tried to do last year vacation. Yes, she wanted to try to hate Madhav again.
Her 'try' was again in vain. But she didn't lose hope of hating Madhav one day.
She just wanted to get rid of this love. She don't even want to hate but she wants to get rid of her love..
Keerthi : I want this love to be rid off. He love someone else. He hates me too. And see, this stupid me is still loving him.. But Madhav, I can't forget u so fast..
__________________________________________________________
Precap:- Keerthi starts to hate Madhav… When Madhav starts to love her more..
___________________________________________________________
Hope you guys liked it.. I know you guys hasn't liked it.. Because me myself has found this too boring… I guess it will become more interesting after two or three chapter s as there is a twist coming..
Ignore the spelling or grammatical mistakes. Ignore the short forms, of any…
I remember you all again that this story doesn't have any happy ending. I mean in this story you won't find the leads united… To know more about this story check out intro revised..
You guys must be thinking why I am showing 'time flies by' not the real scene. Because it will be too dragging. That's why! Soon it will be back to the real scenes!! Because a major twist is coming!!??
I will try to update as soon as possible. Do let me know what you think of the story by dropping in a comment. Don't forget to hit the like button. I want all your love and support… Thanks for reading…
By,
Pavithra?

Warning: A non-numeric value encountered in /home/ftpusers/tellyu/public_html/wp-content/themes/publisher/includes/func-review-rating.php on line 212

Warning: A non-numeric value encountered in /home/ftpusers/tellyu/public_html/wp-content/themes/publisher/includes/func-review-rating.php on line 213