Iss Pyaar Ko Kya Naam Doon 3 Review: Melodramatic concept lacking pace and logic
Iss Pyaar Ko Kya Naam Doon is back with Season 3, starring Barun Sobti and Shivani Tomar as leads. While everyone had huge expectations from the show, the first week got mixed reactions by the fans. The show revolves two main characters Advay Singh Raizada and Chandni Narayan Vashisht. There is a hatred to love transformation story in the upcoming. Advay has lost his parents in childhood, as a result of Chandni's lies.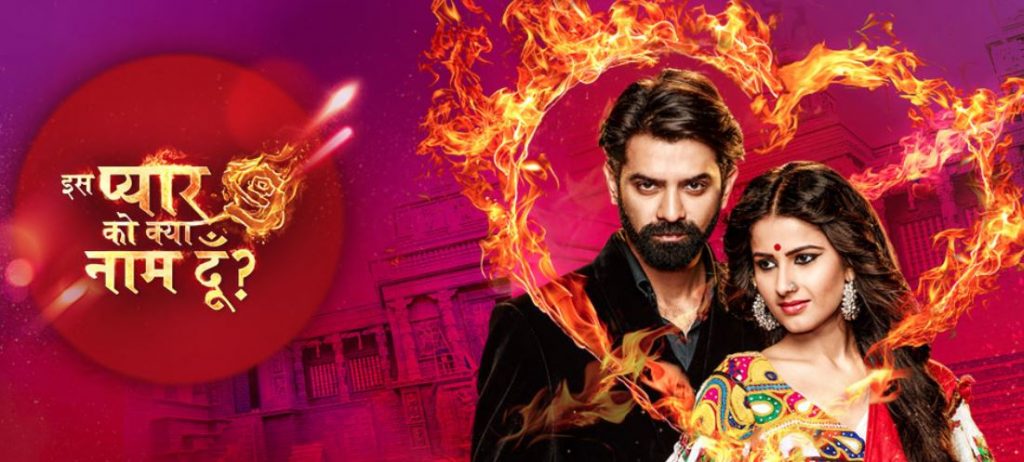 Chandni's wrong assertion has made the villagers kill his parents. Advay lost his parents, and also had to part away from his younger brother. Advay has now turned stone hearted. He has no place for love and innocence in his heart. He visualizes Chandnis tears, but finds all her sorrow a melodrama. Advay has come back to Allahabad on a mission to seek revenge from Chandni and her family. He holds them responsible for his parents' death. Chandni is still sunk in her love for her childhood friend Dev, who happens to be Advay.
Main Characters:
Advay Singh Raizada: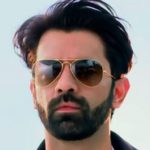 He is not a simpleton. He is much complex, dark and a challenging person. He is smart, calculative, determined and revengeful. Advay has lots of hatred and revenge fire in his heart. He has become emotionless by the trauma faced in childhood. Advay got cheated by his best friend Chandni. He has lost his parents at a young age. Advay has a sunken heart, which longs for justice for his parents' death. He got separated with his younger brother to secure his life. Advay does not have a single reason to celebrate happiness in his life. Advay's bitter past influence made him disconnected with Chandni's sorrows.
Chandni Narayan Vashisht: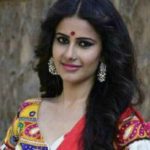 Chandni is a simple, homely, sensible, emotional and responsible person. She has much sorrows and trauma in her mind. She attempts to not let anything affect her. A bitter incident in the past breaks her confidence and courage. Even though, Chandni shows bravery in facing the world. She misses her childhood friend Dev/Advay. She does not realize her mistake took away his parents' lives. Chandni stays gloomy most of the times. She loves her family a lot. Chandni hopes changing time gets back Dev in her life.
Cast:
Barun Sobti as Advay Singh Raizada
Shivani Tomar as Chandni Narayan Vashisht
Ritu Shivpuri as Indrani
Mitali Nag as Advay's mother
Sameer Dharmadhikari as Advay's father Mahant
Randeep Malik
Ketki Kadam
Shagun Sharma
Story So Far: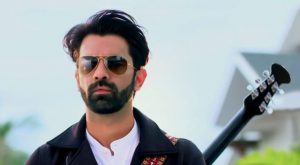 Advay is introduced in a heroic moment, when he saves a puppy from the pool. He remarks that innocence and love does not have any place in his life. Advay gets flashes of his parents' death. He holds one person responsible, Chandni. Advay and Chandni's childhood bonding is shown. Chandni appears cool and bold when she is in her comfort zone at home. She then gets shaky recalling the dark incident which snatched her happiness. Chandni was kidnapped by a stranger, who just aimed to defame her.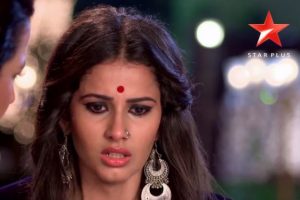 Chandni's incident is still the hot discussion topic among the ladies. Chandni is seen as a caring daughter. She takes care of her father Mahant Yash Narayan, who does not even remember her. Yash faces trouble after his memory loss. Chandni makes sure she relieves his burden. Chandni's family is shown. Indrani and her sisters are much greedy for the temple treasure. They plan to use Chandni for conducting the Maha aarti, so that the Divya door guarding the treasure can unlock.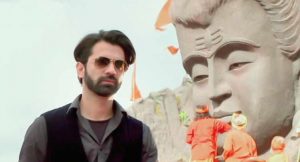 Indrani hides her poor financial status. She pretends to be flooded with richness. She does charity and speaks humbly, just to keep her family respect intact. Indrani is seen as a cunning manipulative woman. Advay comes across the huge Shiv idol, which begins to lose balance. Advay becomes the man of the day, by saving the idol. Advay's younger brother helps him out in this big task. Advay is unknown of his brother's presence. Advay reminisces leaving his brother at a Dargah to save his life. Advay misses his brother. Chandni goes through weak moments. She gets courage by recalling Dev's words. Chandni steps out of her house, only to help out her family.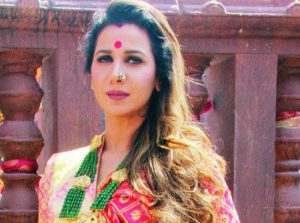 She realizes the importance of Maha aarti, which could be done only by the eldest child of temple priest. Chandni supports some kinners, and grants them permission for conducting prayers in the temple. Indrani makes arrangements for Chandni's purity puja. Advay gets to see Chandni and remembers the pain she has given him. He decides to make her pay for his pain. He believes Chandni is a big deceive, who is mocking innocence, sorrow and fears. He meets Chandni, trying to leave an unforgettable impression on her. Advay mentions few things to make her recall the past. He then beats up her guards and corners her.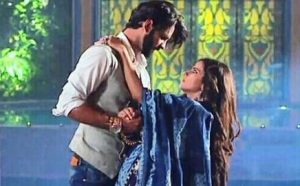 Advay burns her dupatta, only to save her. He turns flamboyant and plays around. Chandni tells Indrani about someone saving her from fire. Indrani tries finding out about Advay. He angrily plans to make Chandni meet real fears. He pledges to snatch Chandni's happiness and all relations. Indrani gets a threatening note from someone, who knows the secret of the incident happened 16 years before. Advay steps in his house and recalls his family's happiness. He feels his destruction started in the same house.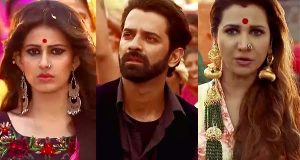 Advay leaves a servant there to spy on Chandni and her family. He fails to get info by the servant. He collides with Chandni and shares a moment. Advay reaches close to Indrani to hear her conversation. He clicks a picture of the note. He gets to know someone is the witness of the entire incident. He thinks of finding that person to know who all were involved in his parents' murder conspiracy. Advay tries to manipulative Chandni. He plans to trap her in love to enter her family, and ruin them.
Our Take: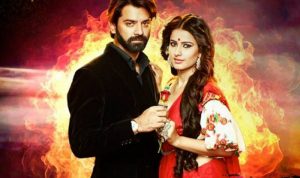 The show did not impress much by its first week. With no comparison with the earlier seasons, this show lacks in pace and script strength. Hero comes back after 16 long years, just to take revenge from the girl, who testified wrong according to her low sensibility in her little age. He does not target the manipulative adults, and darts on to the already sobbing heroine. Hero assumes himself to be super smart, but he is still tangled in finding the real culprits. Story goes out of logic. The concept looks like an adaptation of a melodramatic Bollywood movie.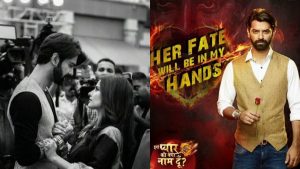 Viewers are done with Advay's heroism in the Shiv idol saving scene. Post that amazing moment, Advay's typical revenge attitude with red recessed eyes turn dull. Viewers are then fed with Chandni's tears, sorrow and trauma flashbacks. That does not help in moving the story either. Supporting characters occupy more screen time, which just dips the interest. Allahabad city's elements are nice. The costumes and sets in the temple scenes are good. The story does not surprise much. Its much predictable and dragging on a low note. It does not raise curiosity.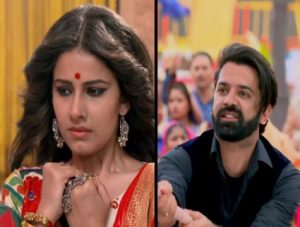 Few dialogues look fresh, while rest looks over-dramatic and repeated. Coming to actors, Barun Sobti is convincing in his part as ASR. He carries the scenes well with his stormy eyes-intense expressions. Shivani Tomar brings a fresh appeal. Barun and Shivani look good together. Their chemistry has to grow more. Ritu Shivpuri as Indrani is a natural. First week revealed the mystery of Advay's parents' death. It has to be seen what the show offers in the coming episodes.
Overall: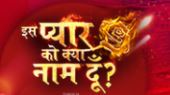 Leaving logic and some flaws behind, the show can be a good watch for Barun-Shivani fans. ASR is back with vengeance. Romance can be expected after good number of episodes. Seems more like fitting good actors in an 'Ainvayi' plot. Viewers can still hope Iss Pyaar Ko Kya Naam Doon 3 to turn surprising.
Our Rating:
3 out of 5
Feel free to post your reviews in comments below. All off-topic comments will be deleted.