ISHQBAAZI–DIL SE- Chapter 4- leap of 8 years
Link for previous episode:
8 Years Later…..
In Mumbai,
In an auditorium, a girl is seen sitting in a corner. Wearing a royal blue top, she indeed looked quite beautiful… But she was lost somewhere else and her face clearly showed pain.
Just then a name was announced on stage which immediately brought her out of her thoughts.. ANIKA HARSHVARDHAN TRIVEDI. Yes guys, she is our very own Anika.
Anika had aced medical entrance exam and today was the last day of college. Everyone had come with their parents. She started looking here and there as if she was waiting for someone. Just then she received a tap on her shoulder and turned around to have a smile on her face…
Ani: Dev finally u r here…
Dev: Kyu what did u think I won't come ha???
Ani (hugging him): nahi aisa kuch nahi h…
Dev: waise idea is quite good nahi??
Ani: idea!!! What idea??
Dev: wo… kisi ko hug karna aur u can wipe ur tears as well… (pulling her away from hug) Anika why do u always cry?? u consider me ur brother na!!!
Ani: Hmmmm
Dev: So I told u that I will always stand by you
Ani: hmm……. and I really thank u for that
Dev: Abhi yeh sab baad me first let's go to stage…
Meanwhile in the same city in different auditorium a business award function had just gotten over and 2 guys were seen posing together… Both were surrounded by a bunch of reporters asking various questions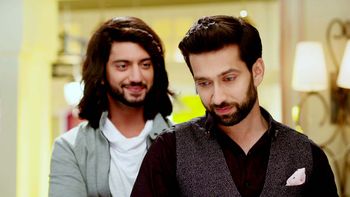 Yes they were Shivaay and Omkara… Omkara had long hairs with amazing set of deep eyes while Shivaay had the hairstyle to keep the hearts of girls beating…..
As soon as they leave the venue and reach Oberoi Mansion, they realized something and immediately shouted: Swat the wuck!!!!!! and ran into a room to find Shivaay's brother Rudy sitting alone…As soon as he saw them,
Rudy: Ahaha Aayi meri yaad ke kisi ne dilaayi???
Shi: Rudy yaar…
Rudy: Bas bhaiya, maine socha tha ke shaadi ke baad aap paraya dhan banoge par aap toh Pehle hi…
Before he could complete, ShivOm shouted : SHUT UP RUDY and saying this they hugged each other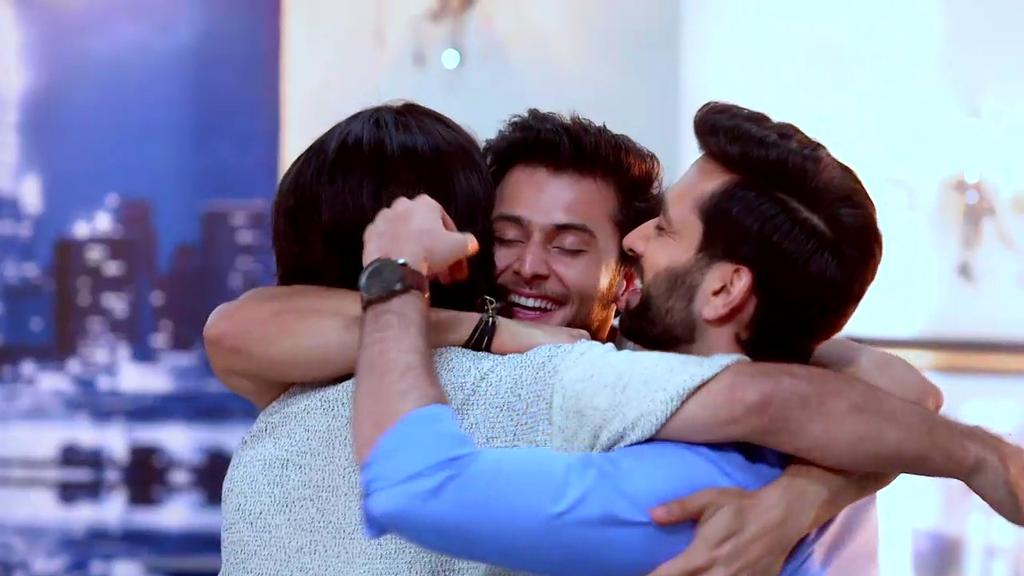 Before the moment could have ended, Om received a call and the caller id flashed GAURI
ShiRu: Ahemmmm…. pick up the phone koi kuch nahi bolegaaaa!!!!!
Om blushed and went towards pool…
Gau: Hi and congratulations yaar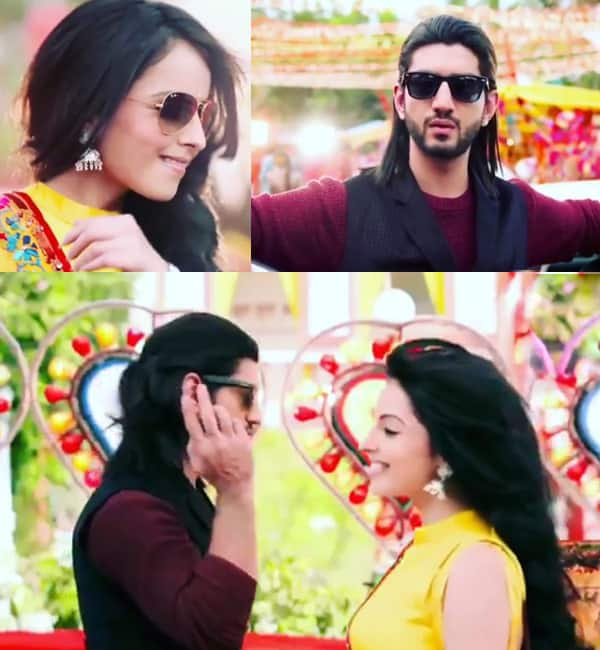 Om: Hi and thanks
Gau: Listen Om mujhe kuch baat karni h tujhse
Om: Haan bolo
Gau: phone pe nahi kal milte h na???
Om: OK XYZ Café sharp 6. OK??
Gau: Ok then take care…
Meanwhile, in auditorium,
Ani: dev' sona kahan h??
Dev: she is too busy with her fashion house
Ani: It's ok yaar
Dev: by the way ek surprise deni h…
Ani: O k carry on…. (in an excited tone)
Dev: me and sona r marrying next month
Ani: Wowwwwwwwwwww!!!!!!!!!! Ok when did this happen???
Dev: 2-3 days earlier
Ani: Ooooooooooo
Dev: baaki ke reactions ghar pe chal ke
PRECAP: Marriage preparations……..
Author's Note: thank for the support to readers… so FINALY THANK you so much and like and comment please…..