ISHQBAAZI–DIL SE- Chapter 3- Anika's parents
Sorry guys couldn't write the ff bcuz of my fortnight tests. it got over today so am writing it..
Link to previous episode: https://www.tellyupdates.com/hqbaazi-dil-se-chapter-2-the-fight-gets-uglier/
Anika had entered class with swollen eye for she had cried the entire night and along with that was beaten by her father.
They had received some call in evening which led to this situation. the caller claimed to be Anika's boyfriend and her parents fell into the trap.
That night Anika dreaded the most…. and still shivers on thinking about it. Her father had dragged her by hair from her room upstairs to living room downstairs. He had beaten her up with belan, chair and whatever came in his hand. Anika couldn't speak up a word for she knew it would only anger him up..
Anika hated her father the most in the world. While other children waited impatiently for weekends, for her they were the most feared days of the week. Her father's talks were only based on studies. Her only talked to her when she scored good. If in any test her marks would go down, her father would stop taking to her.
One such incident goes like…… She had scored 22 marks in science out of 25 and had returned home crying…
In evening,
Dad: Kitne marks aaye iss baar???
Ani: Umm… wo 22  aaye..(looks down)
Dad:(IN SARCASTIC TONE) itne zyaada marks!!!! medal du ke trophy????
Ani: Umm Dad paper hard tha I promise next time….(THERE CAME A SMACK ON HER FACE)
Dad: don't u dare give these stupid reasons to me
And then they didn't talk for 2 weeks… Anika had all the fun of life in school bcuz at home her life would be like a dummy… She lived life in her parent's way and always wished to be independent.
Every night she used to cry silently and hurt herself… Complained to god for such life and next wake up as bubbly girl whose life had no problems

Now, don't know who made this prank call but it had certainly made her life hell…
Coming back, Dev had known her life and her current problem and also knew who had done it though he was not sure…
Dev: Shivaay, Mujhe kuch baat karni h..
Shi: Mujhe bhi par Pehle tu bol
Dev: Tune anika ke ghar pe prank call kiya tha.. sach sach bol yaar please and tell her parents otherwise her life would be a complete hell..
Shi: What r u saying?? main kyu call karunga yaar… kyu kisi ne kiya hai kya???
Dev: ek minute toh tune wo call nahi kiya…
Shi: nahi yaar
Dev murmuring to himself: then who did this???
Shi: dev what happened???
Dev: Nothing… Tujhe kuch puchhna tha na????
Shi: haan wohi anika ke baar mai
Dev: Don't know yaar anyways I gotta go
Shi: Hmm sure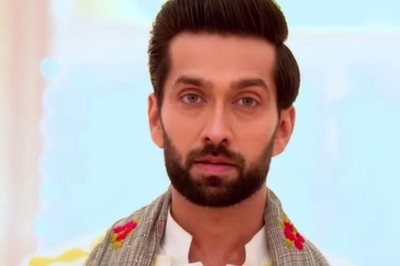 Shivaay was tensed but his ego and arrogance came in between before he could go to Anika…
Days passed and people got to see a very different Anika.
Once a cheerful girl, now she wouldn't smile for days.
Once an outspoken girl, now she used to used twice before even saying hi,
Once a witty girl who could laugh at worst PJs, now laughing had become an aversion to her.
Gradually, Anika distanced herself from everybody. But except for Svetlana and Tia, her whole class was concerned for her especially her friend's group. She always avoided any conversation with anyone. If she talked to anyone for more than 2 minutes, she would excuse herself for washroom. In there, she would cry and beat herself…
Days passed, month's passed, board exams came and got over and there Anika had left telling no one where she was going and when…
Precap: Leap of 8 years……
Author's note: I  am sorry guys for this late update but I had my tests and had to study for that…
Please do like and comment on how story is going. Thank you so much for reading…