Ishqbaaz, shrenal: the deal — Prologue + Meeting her again
prologue:
shrenu: just stay away from me kunal.
kunal: shrenu, I want a favour from you.
shrenu: why should I help you? tell me kunal! why should I help someone who made me realise that love is lethal?! bolo!  Jhoothi Mohabbat Hai Teri Fitrat. Har Martaba Sau Dafaa Tune Kiya Dagaa. Nasha… Tera… Nasha… Nashila Nashila Hai
kunal: shrenu..(he held her hands) I am sorry for everything. but please help me.
shrenu: how can I help someone like you? I much rather die!
kunal: shrenu, please.
shrenu: I won't help you nor your b*t*h wife!
.
.
.
chapter 1
meeting her again:
kunal's house:
kunal was buttoning the last button on his shirt when the evil witch Bharati came in.
Bharati: kunal, where are you going?
kunal: today leenesh called everyone to the club.
Bharati: am I coming?
kunal: yeah you are.
voice: no you are not.
kunal and chipkali turned to see sunil by the door with his arms folded.
kunal: why dad?
sunil: if she leaves then who is going to do all the house chores? tera bap?!
Bharati in mind: hey bhagwan, he is still thinking that b*t*h shrenu is the one for his son?
kunal: but…
sunil: no buts! it's been 7 months since she has married into this family and all this girl does is party and get drunk! today she is going to stay home and do housework.
Bharati: fine! I will do that.
sunil: good.
he goes from there.
kunal: sorry Bharati.
Bharati: it's fine.
but deep inside, chipkali thought: this old man is still singing praises for that shrenu!
kunal soon left and went to leenesh's house.
club:
everyone was chatting, drinking and eating snacks. loud music was playing when the door to the club opened.
as kunal turned his head to the club, he was shocked and happy seeing who entered.
her hair was the same as before, long and wavy and which cascaded down her waist like midnight waves on a sandy beach. her eyes were the same dark brown with golden flecks in them. she was wearing a beautiful rose pink dress which she seemed to be uncomfortable in as the smile on her face was gone: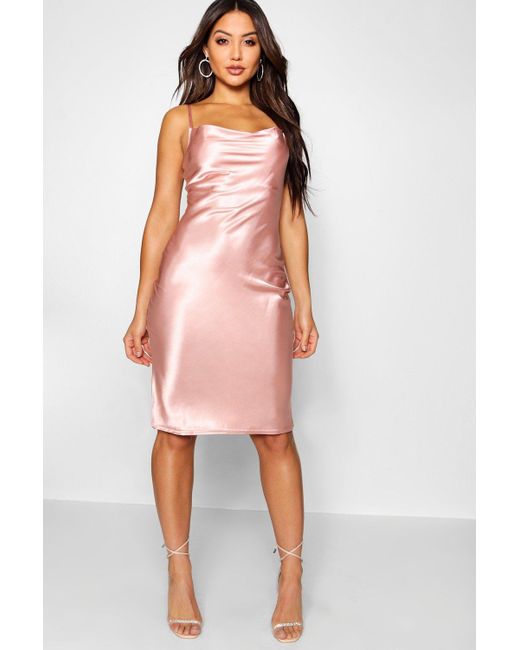 and that girl was no other than his shrenu:

she was with her friend preeti.
shrenu: preeti, please tell me this dress isn't too revealing.
preeti: you asked me this 10 times. shrenu, relax! the dress isn't revealing at all. now just chill, ok?
shrenu nods and preeti pulls her to the bar but little did they know that a member of shrenu's past was at the same place.
bar:
preeti: hi please may you give me a Negroni? and shrenu, what do you want?
shrenu: kuch nahi. I am fine.
preeti: fine? look how skinny you are! ek kam karo, I will order for you. and also please give us one pimped-up pink lemonade?
the person taking their order nodded and went to make their drinks. as the person was making the drinks, preeti's boyfriend entered the club.
preeti: Rohit! shrenu, when our drinks are ready, call me.
shrenu: yeah sure.
preeti goes to her boyfriend as shrenu just stayed in the bar, bored.
voice: hello Gujarat superstar.
shrenu turned to her left only to get shocked with hatred and anger.
shrenu: you?
the voice was revealed to belong to kunal. he smiled lightly and said: I have missed you so much shrenu. where are you these days? whenever we have a get together, you are never there. you lost contact with surbhi and them lot. you don't even posted on social media anymore. and shrenu, how come you are so skinny?
shrenu: none of your business! please mr what's your name, leave me alone.
kunal: you forgotten my name.
shrenu: yes so?
kunal kept his glass aside and held shrenu's hands.
kunal: shrenu, please forget what happened in the past.
shrenu: how? you shattered my heart! you are just a cheat! that day you married her, I have stopped loving you and I vowed never to fall in love again! now you are just some black mark in my past.
kunal felt hurt hearing those words from shrenu. he left slowly letting shrenu let out some tears behind his back. she wiped them away as the drinks were finally ready.
as he left, tears fell from his eyes, he wiped them saying to himself: I am sorry shrenu, I was helpless that day, I'm sorry.
precap: one night can change everything.
what did shrenu and kunal have between them?
how come kunal and chipkali married?
what happened on 'that day'?