Star Plus' Ishqbaaz brings the tale of three heirs of the Oberoi family. The three brothers are very different, but have a great bond. Shivaay, Omkara and Rudra are very close and love each other a lot. They are each other's strength and weakness too. Shivaay loves his business and his brothers. Omkara is an artist and has nothing to do with the business. Rudra is a carefree and amusing guy. He is always busy in gyms and parties. He has no time for business.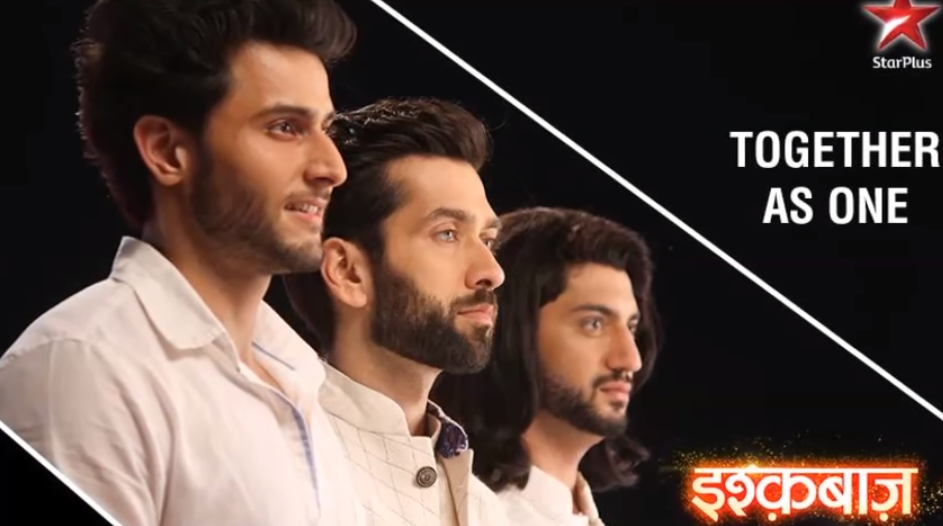 It is very hard to break the brother's unity. But, there is a war to choose the heir among them. Their parents are against each other and running in the heir-ship race. The brothers are not affected by their parents' clashes. Their grandmother is a loving lady, who wishes the brothers always stay united. The story will present how the brothers stay united through all the hurdles and external pressures.
Main Characters:
Shivaay: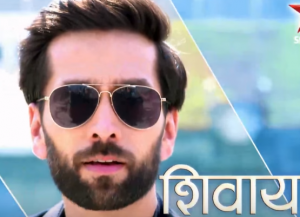 Shivaay Oberoi is the eldest of the three brothers. He is Shakti and Pinky's son. Shivaay runs the Oberoi business and believes in power and money. Shivaay does friendship or enmity with people of equal status. He dislikes middle class people and believes in equality in making any relation. Shivaay is very stylish and shows Oberoi's attitude everywhere. He is the angriest of the three. Shivaay thinks nothing can ever limit him and his dreams. He is proud to be an Oberoi. He is not concerned about the family politics and loves his younger brothers a lot. Shivaay is very caring and soft hearted towards Omkara and Rudra. Shivaay has a girlfriend Tia, and believes she is perfect life partner for him.
Omkara: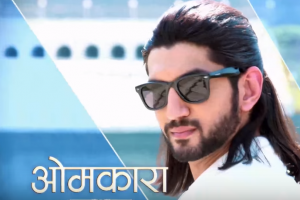 Omkara is Tej and Jhanvi's elder son. Omkara is down to earth, sweet, humble and speaks nothing but the truth. He does not run after his Oberoi's tag benefits. Omkara believes in making his identity himself by following his heart. Omkara has no interest in the family business. He is an artist by profession and all of his day passes in making statues. He earns millions by his art and is content with his life. Omkara loves Shivaay and Rudra deeply. He mostly tries to show the true facts to Shivaay. He wishes Shivaay falls in true love some day. He is not on good terms with Tej, but respects his mother Jhanvi a lot.
Rudra Oberoi: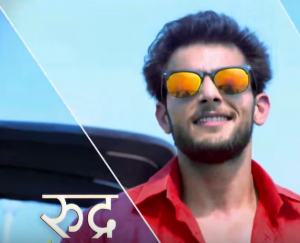 Rudra is Tej's younger son. Rudra is a cool, energetic, rocking, amusing and a fun loving guy. He is responsible for bringing smile on angry Shivaay's face. Rudra believes and loves his brothers a lot. He knows whenever he would fall in any problem, his brothers will always be at his side. Rudra is confident that Shivaay and Omkara will never break their unity and trust. Rudra wants Shivaay to choose his love wisely. Rudra dislikes Shivaay's girlfriend Tia and makes efforts to make Shivaay realize true love.
Anika: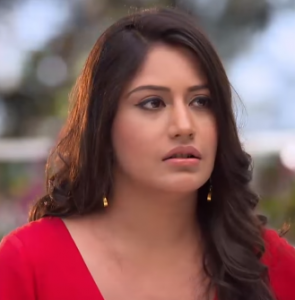 Anika is a middle class girl. She is bold, beautiful and smart. She makes her own way and is very confident. Anika runs a catering business. Anika is an orphan and often humiliated by her Bua. Anika earns her living and has much self esteem. Anika's Bua snatches her earnings and controls Anika by seeking help of a corrupt police constable. Anika speaks her mind and is not afraid of anyone. Anika's weakness is her brother Sahil. Anika regrets the fact that she is deprived of a family. Anika meets Shivaay by destiny, and dislikes Shivaay's attitude.
Cast:
Nakuul Mehta as Shivaay Singh Oberoi
Kunal Jaisingh as Omkara Singh Oberoi
Leenesh Mattoo as Rudra Singh Oberoi
Subha Rajput as Priyanka Singh Oberoi
Surbhi Chandna as Anika
Mahesh Thakur as Tej Singh Oberoi
Siraj Mustafa Khan as Shakti Singh Oberoi
Nikita Anand as Pinky Shakti Singh
Mrinal Deshraj as Jhanvi Tej Singh
Reyhna Malhotra as Shwetlana
Navina Bole as Tia
Story So Far: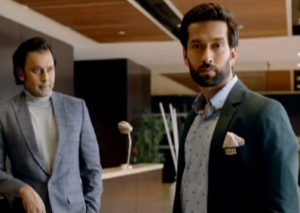 The introduction of the Oberoi family members is shown. Tej Oberoi is power hungry and wants his son Omkara to become the heir of the Oberoi business. Tej and Shakti are the sons of the late businessman Prithviraj Oberoi. Tej is elder son and has dominated the Oberoi empire which completed 50 years of success. Tej and Shakti handle the business. Shakti was not given all rights on the empire. Shakti is glad that his son Shivaay is the eldest one in the new generation, and he would become the legal heir of the business. Tej wants his elder son Omkara to rule the business so that the power remains in his hands. The media speculates who will be Oberoi's heir. It is decided that whoever does the maha aarti on Dada ji's birthday will be announced as the heir.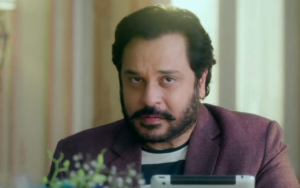 Tej calls up Omkara and wants him to do the aarti, while Shivaay's mother Pinky pressurizes him to come first. There is a race between the elders, while the brothers are seen living a cool and carefree life. Tej and Shakti aim to get the empire and dislike each other. Shakti has some past incident guilt in his heart and stays in his own world sometimes. Tej has two sons Omkara and Rudra and one daughter Priyanka. Tej is married to Jhanvi who is an alcoholic, while Shakti and his manipulative wife Pinky have their only son Shivaay. The cousins share a brotherly bond. They are shown inseparable. They have distinct personalities, and yet they are united. They are close to their loving Dadi and sister Priyanka. The three brothers are powerful and in force till they are one and determine to always stay bonded.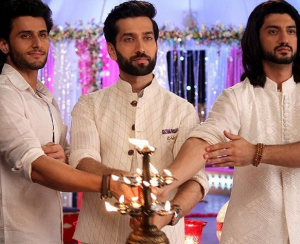 Shivaay, being the eldest is a responsible guy. He believes in just running the business and taking forward the family legacy. Omkara is a professional sculptor while Rudra is a flirtatious, funny, careless and fitness freak. Shivaye, Omkara and Rudra arrive for the maha aarti together. Tej and Pinky pressurize their respective sons to do aarti and gain the heir-ship. Tej's rivals plan to defame the Oberois by getting a man killed in the aarti function. Shivaay, Omkara and Rudra do the maha aarti together, while a man burns himself alive. This gets shocking for the Oberois. Shivaay and Omkara have different opinions on the wrong business ethics and their parents covering up the incident.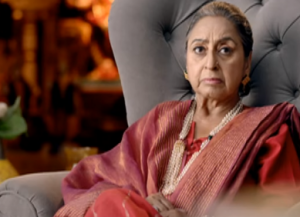 Dadi gets doubtful that Tej and Shakti are responsible behind the man's death. She makes them swear by keeping a hand on Ramayana. They swear that they were not involved in the incident. Later on, Dadi realizes both of her sons lied to her and gets regretting. Dadi has a single wish that her grandsons stay united, unlike her sons. Anika's entry is beautiful when she is seen dancing with the kids at the temple. Anika stays with her Bua and a brother Sahil. Anika's carefree and bold nature is shown just infront of Shivaay. Shivaay who does not believe in love, meets a middle class girl Anika, who turns out to be Priyanka's friend.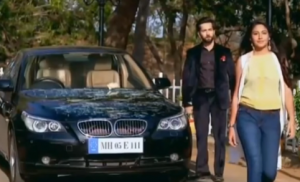 Shivaay and Anika's meet turns ugly and she leaves a strong impression on his mind. Anika breaks Shivaay's car mirror and returns the money he gave her at the temple. They both develop a instant dislike for each other. Rudra gets the video of Anika and Shivaay's car breaking incident, and shows the video to Dadi and Omkara. Dadi finds Anika equal to Shivaay in all terms. Anika's little brother Sahil is handicapped and walks with difficulty. Anika earns living by a small scale catering business for herself and Sahil. Anika faces much humiliation by her Bua and gets beaten up by Madhuri, Bua's helper police constable. Bua bribes Madhuri and snatches away Anika's earnings always. Whenever Anika and Sahil go out, Bua complains about Anika kidnapping Sahil and taking him away. Bua threatens Anika not to take Sahil anywhere so that she can rejoice on Anika's earnings all her life by using Sahil.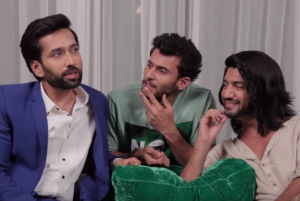 On the other hand, Oberoi brothers live a lavish, luxurious and tension free life. Everything is at the tip of their toe. They are born rich and have no money problems. Just the fake family structure bothers the brothers. Shivaay regrets to have fake relations around him and loses believe in love. Pinky and Jhanvi have daily arguments at home. Pinky wants the empire to come in Shivaay's hands. Jhanvi is an alcoholic and tries to cope up with her sorrows. Tej has a secretary Shwetlana, who is known by everyone as his mistress. The bad equations between elders upsets the brothers, but they don't let anything affect their bonding.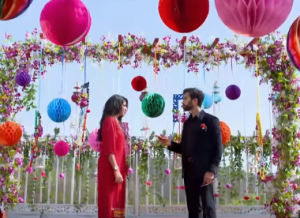 Shivaay and Anika's meets are not good always. Shivaay has a girlfriend Tia, who returns from London. Rudra calls her Lady Baba, as she pretends to be very spiritual. Shivaay finds her perfect girl for him. Omkara regards Shivaay's relation to be a business deal with Tia's family. Shivaay maintains the fact that Tia is the best life partner for him. Shivaay goes to meet Tia at her farmhouse, and bumps into Anika on the way. They both have an argument. Anika throws cow dung at his car. Shivaay then leaves in a chopper, which leaves Anika stunned. Even though, Anika manages to reach the same place before Shivaay. Anika delivers the food package at Tia's place and gets to know about Shivaay and Tia's engagement. Omkara and Rudra try to convince Shivaay to fall in love and marry the girl by his heart's choice. Shivaay tells them that Tia is very understanding.
Anika visits Oberoi house and Rudra gets her to assist the choreographer in Shivaay's engagement rehearsals. Shivaay lifts the ghunghat of the bride and gets shocked seeing Anika. Shivaay humiliates her calling her roadside junk. He advises Priyanka to choose friends who are equal to them in status. Shivaay and Rudra have an argument, and later Shivaay fights with some goons at the pub, succeeding to win back Rudra's smile. The brothers bond again. Anika breaks down emotionally recalling Shivaay's humiliating words.
Our Take: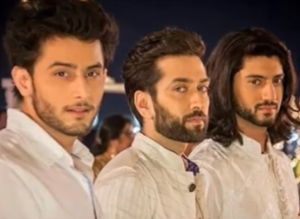 The show has a good concept of the brother's bonding staying intact at all times. It is a good family drama with bits of romance, practicality, fun, action, and filmi style of entertainment. The sets are really lavish and eye catching. The characterizations are different and compliment each other. Story line seems to be going perfect till now with suspense maintained by good editing done for the before and after scenes. The show got its own track O Jaana which goes well with the leads.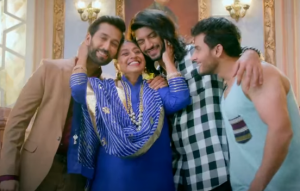 Initially, there were many background songs for each lead's entry. The effects and cinematography are really impressive. The show motion shots of Shivaay's car glass breaking scene was an exceptional one. The show has clear cut characters and no fakeness or hidden truths anywhere. It stands out by the amazing performance by leads and supporting cast. All the actors do a superb job and make the show an enjoyable watch. Nakuul and Surbhi's chemistry has been fairly good.
Overall:


Everything seems to be properly set in the story. Characters, their distinctness, cast, scenes and on screen chemistry…. It all seems to give a practical sense in the show. Ishqbaaz may become Star's next big successful romantic-family drama.
Our Rating:
4.5 out of 5
Feel free to post your reviews in comments below. All off-topic comments will be deleted.