Ishq Mein Marjawan Review: An intriguing romantic thriller
Colors' new show Ishq Mein Marjawan brings a complex love story of Deep and Aarohi. The show promises to have an intriguing tale. The story revolves around Deep and Aarohi's unconditional love. The story focusses on many emotional elements, that comes along with love, like pain, sorrow, romance, trust, betrayal and obsession. The thriller show stars Arjun Bijlani and Alisha Panwar in lead roles.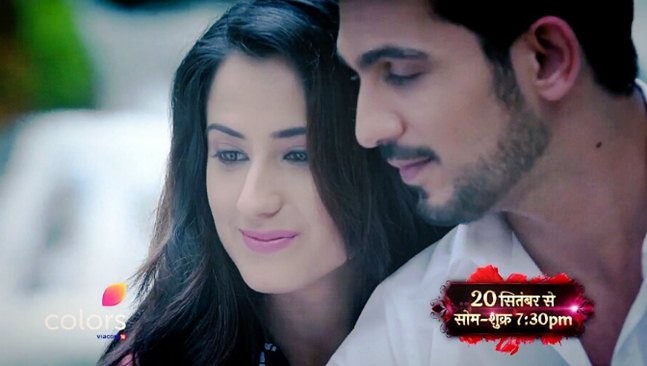 Main Characters:
Deep: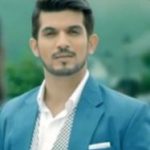 Deep is a rich, influential, manipulative, and shrewd businessman. He is a go getter. He can go to any extent to get what he wants in his life. He is a multi layered person. He is a dreamer and achiever. He is a die hard romantic. Deep looks for the right girl for himself. He wants the girl to possess all of his wishful qualities. He finds all the qualities in Aarohi. He falls in love unconditionally. Deep gets ready to do anything to protect his lady love.
Aarohi: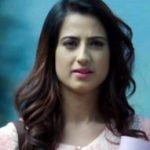 She is a simple, pretty, sweet and strong girl. She belongs to a small town. She believes everyone easily. She waits for her prince charming. She finds Deep the perfect guy for her. She falls in love with him. Aarohi sees a bright future with Deep. Aarohi likes to keep people around her happy. She is much innocent. She has more layers to her nature. Aarohi hates the people who doesn't respect love and relationships. She gets dangerous for such people who cheat in love.
Cast:
Arjun Bijlani as Deep Raichand
Alisha Panwar as Aarohi Kashyap
Vineet Raina as Inspector Lakshya Pradhan
Arjun Aneja as Deep's brother
Mihir Mishra as Deep's father
Tuhinaa Vora as Deep's mother
Harsh Vashist as Aarohi Kashyap's elder brother
Faiza Faiz as Sanaya Raichand
Story So Far: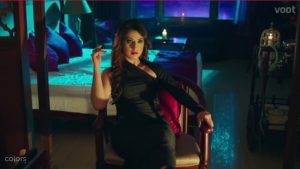 Aarohi mysteriously enters a hotel room and attacks a girl with a drug. She then confronts the girl for not valuing her relationship. She dislikes the girl and makes her realize her mistake of not respecting love. Aarohi hurts the girl, who begs her for forgiveness. The girl promises to not repeat her mistake. Aarohi doesn't forgive her and stabs her. Aarohi returns to her home and takes a shower. The police reaches the hotel room to start the investigation for the murder crime.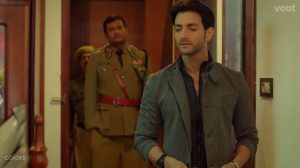 Officer Lakshya finds similarities between three murders happened in the city. He guesses some serial killer is targeting youngsters. Lakshya instructs the policemen to take the fingerprints samples from wherever possible spots. He suspects that the killer is a female, who left men's shoes just to fool them. Police warns the people about the serial killer on loose. A girl gets followed by some stranger. She hears the announcement by police. She begs the stranger to leave her. The stranger turns out to be Deep, who saves the girl from a goon hiding inside her car.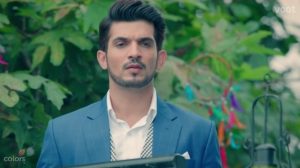 Deep clarifies on how he has seen the goon hiding. The girl thanks him. Deep's assistant thinks to check if Deep will like someone ever. Deep's heart gets moved when he spots Aarohi. He starts following her, getting too smitten in love. She becomes his prime focus. Aarohi doesn't know Deep. He loses track of her. Deep tells his assistant that he has finally found the girl of his dreams, with whom he wants to spend his entire life. Deep and Aarohi dine in the same restaurant, at the adjoining table.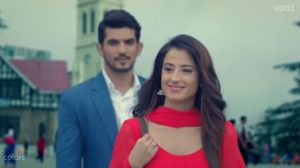 She accidentally drops bread on him and apologizes. Deep gets happy to meet her again. He tells her that he will punish her for the mistake. He asks her to date him the next day. Aarohi gets upset by his sudden and straightforward request. She refuses to him. Deep understands she doesn't have any interest in him. Even though, he gets hopeful that she will accept him. She doesn't want to date any rich arrogant guy.
Our Take: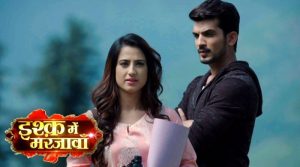 Ishq Mein Marjawan has a strong concept and characterizations. The story line is sketched well. All characters have their distinctiveness. The story is mainly about love and betrayal. Such concepts mostly connects with the audience. Alisha Panwar carries the dual role of a sweet girl next door and also a serial killer. She looks perfect for the grey shade character of Aarohi.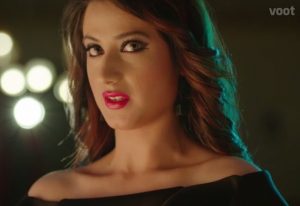 Alisha holds a strong personality. Her eyes are quite expressive. Arjun looks more suave in his corporate look. Arjun was much wanted in a romantic show. He looks cutely superb in his portrayal. Aarohi's personality disorder twist makes the story much gripping. She kills the people who have cheated in love. Aarohi's backstory will slowly unfold. The suspense and mystery behind the murders have to come up.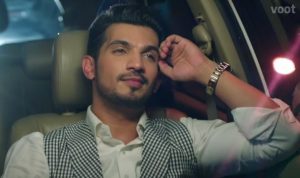 Deep and Aarohi's love story will soon begin. Deep gets smitten by her. Deep doesn't know her dangerous side. Leads chemistry is quite good. Arjun and Alisha have a charming on screen presence. The show has a high thrill factor. Visuals and natural locales are pleasing to watch. Story goes on good measured pace. Viewers can hope the show lives up to expectations and keeps up the intriguing tracks.
Overall:
Ishq Mein Marjawan brings a complicated love story. Leads make the show more watchable. The show brings a fresh plot. The mystery element drives interest.
Our Rating:
3.5 out of 5
Feel free to post your reviews in comments below. All off-topic comments will be deleted.