Ishq Aaj Kal (Love at these days) Episode 2 (Shivangi's craziness)
The second episode of my fan-fiction Ishq Aaj Kal is here. In the premiere episode, you have witnesses how sweet Shivangi is. But you will know some more weird things and activities of Shivangi.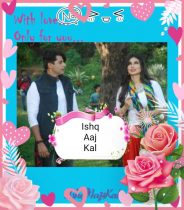 The episode starts with,
Shivangi exclaims, "I think among these five boys, Rocky is suitable for me." Rocky and Shivangi are Facebook Friends. Shivangi uses social media to find her love. She believes that love can be in any form. Shivangi texts Rocky to meet her at park the next day. Shivangi lies on her bed thinking, "I am going to find my love soon." She turns to the window. In that window, someone had written "I love you." Shivangi gets shocked and opened the window. A boy with sleeveless brown hooded dress is hanging by holding the window. Shivangi give him hands to come in. The boy comes in. He removes his cloth from hair and he turns to Shivangi.
Shivangi whispers, "Hey Rocky, what a surprise". Rocky laughs and says, "I saw your text, Shivangi. I cannot wait for you till tomorrow. So, I come here."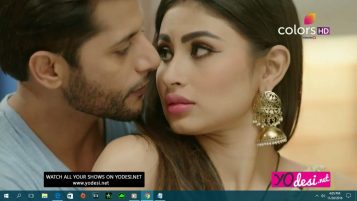 Shivangi says, "Rocky, "Father, aunts and uncle are here. If someone see you, what will be your situation, Rocky?" Rocky lies on her bed and says, "I don't care as I care only you." Shivangi laughs, "You're only my facebook friend, Rocky.Tomorrow let us see, whether it will work". Rocky says,"So what, love can be found in any ways." Rocky give her a flying kiss and leaves her room by window without anyone's notice.
The next day,
Shivangi is waiting for Rocky for Rocky at park which is attached to a skateboard court. Rocky rides a skateboard in the stadium and does a kickflip.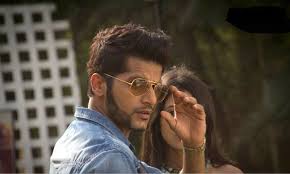 Everyone claps at Rocky. Shivangi smiles. Rocky take a rose and diarymilk and heads towards Shivangi. He kneels down and proposes Shivangi. Shivangi smiles and get the flower. Shivangi exclaims, "What a proposal, man. I know about you in this facebook friendship. Let us see whether it works." Rocky see her in despair as she concluded very soon with the same dialog he heard yesterday.
Shivangi's house
Shivangi, "Hello, my love gurus." Ruchika (Shivangi's maternal aunt), Amrita(Shivangi's paternal aunt) and Divya(Shiavngi's paternal aunt) are staring at her in anger. They drag to her garden. Shivangi lies on swing and other three sat on chairs. Ruchika asks, "What are you actually thinking in your mind? You should not torture Rocky like this." Shivangi says, "Badi maa, its my eight year hardwork. I want to know whether he is really interested in me." Divya says,"Too much of anything is good for nothing." Shivangi exclaims, "Bua, nothing is too much. I have to live my life with him atleast more than 60 years. How can I be so careless? I should take effort in my finding my good husband. I am not interested in selecting someone random and in later we have to adjust." Gautami(Amrita's daughter and Shivangi's cousin) comes there, "Only these thing you know. She has taken research on Indian boys and she filtered 5 boys. Ashish, Piyush, Prem, Anant and Rocky. From that, she will select one." Amrita asks, "How is that possible?" Gautami says, "It is based on height, look, weight, physique and character. I don't know which unlucky boy will marry Shivangi."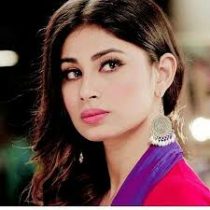 Shivangi asks her to shutup. Shivangi says, "I've selected. Its Rocky. He stares at me. He is stalking me.Whatever features I expected he has that. He is my future boyfriend." Gautami asks, "Hey please, can you find one boyfriend for me?" All laughs.
Rithik comes there with Angad(Shivangi's uncle and Rithik's younger brother). Shivangi hugs both. Rithik asks Shivangi, "Shivangi, Whatever you're doing is really great. But you should love him. You know to adjust with him at right consequences." Shivangi nods her head. Others except Rithik remained confused of her activities.
Rocky's house,
Rocky is standing in terrace and thinks of Shivangi. Roumil(Rocky's cousin) comes there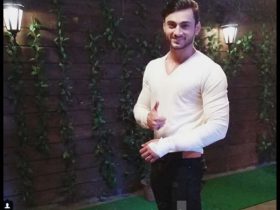 and asks, "How is my bhabhi, dude?" Rocky smiles,"She is beautiful as always. But she is making me to run behind her." Roumil laughs at him. Rocky continues, "I understood Shivangi is my love.I shall do anything for her."Roumil puts his hand on Rocky and sees the moonlight.
To be continued…