Ishk Par Zor Nahin Review: Refreshing rom-com with well-paired leads
Ishk Par Zor Nahin brings an impossible love story between two pole apart personalities Ahaan and Ishqi. Ahaan is a serious and decent businessman, while Ishqi is a true lover at heart, as per her name. Ishqi believes in love and often unites lovers. Ahaan has no believe in love. He has a regretting past. He is mistaken about his mother. The past grew him bitter, but Ishqi's sweet personality brings a change in his mindset. They have different perceptions about marriage.
Main Characters: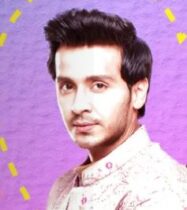 Ahaan Veer Malhotra: He is a simple, kind, loving and caring family man. He is a successful business man. He is very responsible and is clear about his future plans. He isn't any confused guy. He loves his family a lot. He is most protective about his siblings Kartik and Sonu. After their mother left them in childhood, they are living an orphaned life. Ahaan hates his mother, who is supposed to be the person responsible for his father's death. Ahaan is being misled by his Dadi. He has a very protective family. Ahaan doesn't realize when he falls for the opposite Ishqi.
Ishqi: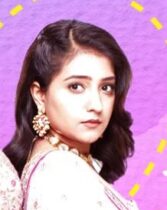 Ishqi is an orphan, who lost her parents at a young age. Ishqi is sweet, simple, hardworking, independent and a sincere girl. She is cheerful. She doesn't let any sorrow affect her. She knows to battle her life's problems with strength. She is a gem at heart. She wishes to get respect by her loved ones. She is raised by her Maasi. She becomes her Maasi's protector against Maasi's evil husband. Ishqi believes in love. Ishqi falls for Ahaan after realizing his true striking personality. Ishqi promises love to Ahaan against all odds.
Cast:
Param Singh as Ahaan
Akshita Mudgal as Ishqi
Rajat Verma as Kartik
Shagun Sharma as Sonu
Abha Parmar as Dadi
Story So Far: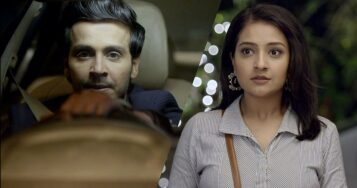 Ahaan and Ishqi's love story starts. Ahaan is introduced as a sharp-minded and disciplined businessman. He is seen smiling by his staff when he talks to his siblings on the video call. Ahaan is a completely changed person when he is with his family. He is the elder brother to Kartik and Sonu. He makes sure that no sorrow hurts them. He always protects them and keeps them happy. They are also proud that their brother loves them so much. Ahaan's success makes his family proud of him. Ahaan's life has hidden chapters.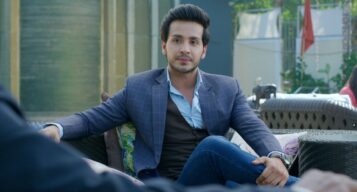 He doesn't know that his loving Dadi had lied to him about his mother Savitri, who is at a mental asylum. Dadi pays the asylum staff to make Savitri more crazy. She doesn't want Savitri to come back into their lives. She believes that Savitri is the reason for her son's death. Savitri is innocent, but pays a big mistake by the misunderstanding, which ruined many lives. Dadi's one mistake brings too much bitterness in Ahaan's heart.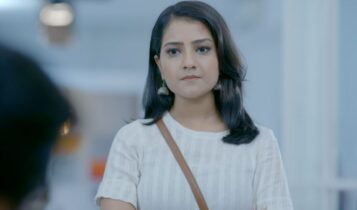 Ishqi is introduced when she gets an old couple married. She enters Ahaan's life. She meets him to get a lift, and later flees with his car. Ahaan gets a wrong impression about her. He learns that she was supporting the old lovers. He is against love and lovers. He feels love only ruins relations. Ahaan and Ishqi have a war of words. Ahaan doesn't like her for her independent and free-spirited behavior. He believes that every girl should posses good values to run a family. For Ahaan, his sister Sonu is a perfect girl.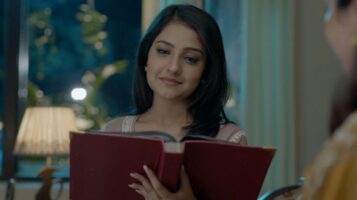 He feels Sonu has all the good qualities and values. Sonu is hiding her past from Ahaan. She was into a relationship with Ahaan's best friend Mayank. Ahaan has no idea about this. Sonu moves on in life with a new guy Raj, with whom she gets engaged with the family's blessings. Ishqi meets Ahaan again and again by coincidence. Ishqi turns out to be Mayank's fiancee. She isn't aware of Mayank and Sonu's relationship. Its actually destiny, that brings her in Ahaan's life. Their love story develops. Ahaan's family learns about Ishqi. They support Ahaan and Ishqi's love story, seeing the very possibility of the great Ishqaan.
Our Take: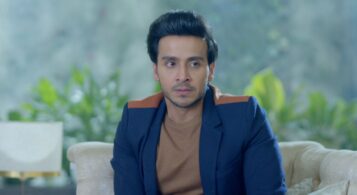 The show's story is crisp in entertainment. Few scenes of the show remind of Star Plus hit Ishqbaaz. Ishqi's character can't be tagged totally new, since it related to the characters already seen on TV before. Even then, the actress playing Ishqi, Akshita tries hard to make the character charming. Akshita brings a wonderful appeal, living her character well. So is the male lead, Param, who is perfect as Ahaan. Their pairing looks fresh and very much entertaining. Their scenes are good. It is ought to make one laugh. Rest of the cast is okay in their roles.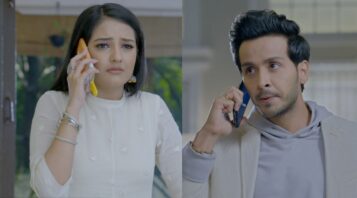 Main focus is on the leads, who doesn't struggle to pull off the scenes. Param and Akshita have a good chemistry. The story goes on a good pace. It has revealed about Ahaan's mother as well. There are no secret elements in the story left. Still, the story is well connected and brings good drama. Visuals and costumes, along with the sets are appealing. The show should bring more scenes of Ahaan and Ishqi, adding humour in the emotional parallel tracks.
Overall:
Sony TV has come up with an interesting story lately. Such romantic story was much missed on the channel after the hit Mere Dad Ki Dulhania. A good attempt in the rom-com genre.
Our Rating:
3 out of 5
Feel free to post your reviews in comments below. All off-topic comments will be deleted.