Is loving you a mistake? GiNa SS Part3

Warning: A non-numeric value encountered in /home/ftpusers/tellyu/public_html/wp-content/themes/publisher/includes/func-review-rating.php on line 212

Warning: A non-numeric value encountered in /home/ftpusers/tellyu/public_html/wp-content/themes/publisher/includes/func-review-rating.php on line 213

Is loving you a mistake? Part3
Gopi opened her mouth to tell everyone about Dira.
Ranveer:I need to divert everyone's attention.
Immediately Ranveer said:Let me feed the cake.
Ranveer fed the cake to Diya.
Diya blushed.She fed him cake.
Then he fed cake to Dira.
Diya,Sharmishtha and Shekar smiled seeing it.
Diya asked Dira:Did you like your papa?
Dira:Yes mumma.Papa is so sweet that he fed me cake.
Rashi went near Diya:Hi Diya…
Diya:Hi Rashi aunty.
Rashi:You look like a real adult now.When you were with Ranveer in school you were so small.
Diya smiled.
Rashi showed a face full of sympathy:But still your fate was to become a mother at a very young age.
Diya's face became dull.
Rashi:Leave it.How was the life abroad?
Diya:It was fine.
Rashi:One thing I can't understand is ..though you lived abroad for many years you still look the same.A typical Indian girl.I thought you will be ultramodern.But Ranveer who lives in India looks more modern than you.


Diya:Though I lived abroad my heart was in India.I love Indian life more.So I always lived like an Indian girl there.
Rashi:Cool.When you were in a western country you lived like an Indian,but when you were in India you lived like a foreigner…getting closer to your school mate in school life..
Diya became dull.
Rashi noticed her dull face.
Rashi thought:Oh no..I guess I talked unnecessary things.
Rashi:Sorry if I hurt you Diya.
Diya:It's ok Rashi aunty.After all it's a fact.


Rashi:You completed your studies despite of all the problems you faced in life.That's appreciable.
Diya smiled:Yes.I did my studies.But to be frank my focus was not on my studies and career.My mind was always in India…with Ranveer.I was craving to come back to be with Ranveer.I prayed for the years to fly fast to reach my Ranveer.Now I am very happy to be back.
Rashi thought:This girl lived only to be with Ranveer.Her only dream is to live with Ranveer.For that she spoiled her career too.Will Ranveer ever understand her love?How will this poor girl react when she comes to know that Ranveer whom she loves madly does'nt love her?What Ranveer had for her was only teenage crush and nothing else.Sad.Hope everything will end well.
After the party everyone left except Diya's family.
Shekar:I think we should not delay the wedding.


Ahem:You are right.This week itself we will conduct the wedding.
Ranveer's mood became mad.
Ranveer:Let the wedding be simple.Let it be a simple wedding without any pre- wedding rituals.
All were shocked.
Gopi:What are you saying Ranveer?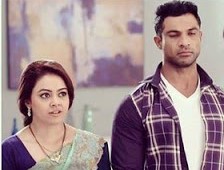 Ranveer:I hate such boring rituals.I can't bear it.


Diya became sad as she dreamt of a fairy tale wedding.
Gopi:But Diya will also have dreams about a grand wedding.
Diya:It's ok.No need of a grand wedding.I prefer a simple happy life with Ranveer and Dira.What is the need of such rituals.The most important thing is having a happy married life not a luxurious wedding.Right?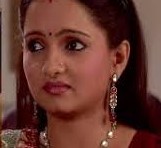 Shekar:Diya is right.
Ahem Gopi were dull.
Rashi went near Ranveer when he was alone.
Rashi:Good that atleast you agreed to marry Diya though you don't like her.Otherwise they may even file a police complaint against you.
Ranveer:I know.That's why I agreed to marry Diya.


Rashi:But after marriage what will you do?Won't you long for a wife for you to love?


Ranveer was silent.
Rashi:Say Ranveer.What will you do then?
Ranveer:I don't know.Right now I just want to satisfy others by marrying Diya.
Ranveer-Diya got married in a simple manner.Diya felt heavenly when she became Ranveer's wife.But Ranveer was frustrated.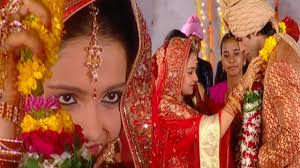 Sharmishtha:Now only I got relief after 6 years.
Shekar smiled.

Diya's sister Sanjana:Don't worry mumma.Diya di got the life she always dreamt of.

Sharmishtha and Shekhar smiled.
Dira clapped hands:Hey…mumma papa's wedding.

Diya sat on the decorated bed waiting for Ranveer.
Ranveer arrived.She blushed.
Ranveer:Diya…I don't want to start a married life with a lie and false hopes to you.
Diya:I did'nt understand Ranveer.
Ranveer:Please be strong to listen Diya.I..I married you only because of the mistake we did years back.I don't love you anymore nor I can accept Dira as my daughter.I married you only because I did'nt want anyone to blame you for cheating you and spoiling your life.For that I spoiled my own life by marrying you.
Diya was shattered.
Diya:Ranveer…how?…no..you are telling a lie.We loved so much during our school days.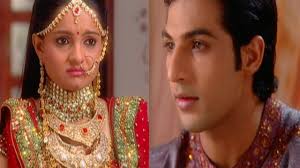 Ranveer:I am saying the truth Diya.It's not my prank.Ours was not love,it was a childish mistake or infatuation.I realized it late.
Diya burst into tears:But I love you sincerely Ranveer.


Ranveer felt sad:Sorry Diya..but I can't love you.
Suddenly Dira barged into the room.
Dira:Papa…mumma…
Gopi came behind Dira:Dira beta…sleep with dadi and dadu.


Dira:No,I want to sleep with my mumma papa..
Gopi:Not now Dira.
Diya:It's ok mummiji…Let Dira be with me.Otherwise I will feel lonely.
Gopi stared at her face and saw her wet eyes.
She thought:So that mean Diya realized that Ranveer is not interested in her.Poor Diya.
Gopi:Ok.
Gopi left the room.
Ranveer:I feel so tired.Let me sleep.You can sleep on the other side of the bed as there is no place for you to sleep in this room.
Diya:I will sleep on the floor.
Ranveer:No need.I can't get accused of being cruel to you by making you sleep on the floor.So you sleep on the bed itself.I won't touch you ever.You will be the last person for me to get interested in.
Diya's heart was pricked.She controlled her tears.
Both lay on the bed.Suddenly Dira jumped onto Ranveer's stomach:Papa…
Ranveer screamed:Ahhhhhhhhhhhh..what the hell!
Jigar Rashi Ahem and Gopi came.
Rashi:What happened Ranveer?
Ranveer:This naughty girl Dira jumped upon me.


They all giggled.
Ahem:She is just a small girl.


Ranveer:Yet so much of weight.It was painful for me.
They all laughed.
Rashi:This is a natural thing when we have kids.
Jigar:Yes.When Sanskar was small he used to jump upon us.
Rashi:Now you too experience it Ranveer.


Ranveer:Damn it.I hate all this.
They all became dull.
Gopi:These small moments will be the most beautiful moments in your life Ranveer.Understand it.
Ranveer did not care.He slept off.
They all went.
Dira:Mumma…did papa get angry?


Diya:No Dira beta.Hug mumma and sleep.
Dira hugged Diya and slept.

Warning: A non-numeric value encountered in /home/ftpusers/tellyu/public_html/wp-content/themes/publisher/includes/func-review-rating.php on line 212

Warning: A non-numeric value encountered in /home/ftpusers/tellyu/public_html/wp-content/themes/publisher/includes/func-review-rating.php on line 213