hi friends..iam new here.iam writing FF for first time and hope you all will encourage me to write😊😊.iam writing FF as continuation from where kartik will ask such a idiot question… okay let's start our FF..
goenka villas:
naira is roaming here and there in happiness as doctors have informed that she is pregnant And she is eagerly waiting for kartik to share this happiness…
Naira POV: whenever I want to share happiness..this mendak won't be there at house.. what a fate is this!!atleast come soon mendak..I want to share this world's biggest happiness…
by the way kartik enters the house with a biggest doubt in his mind…
Kartik POV: whatever your answer will decide our life naira…I know you will say no only but still I want to confirm it then only my heart becomes peaceful….
naira sees kartik entering the house and she is shocked to see kartik in afraid look and she goes to him and makes him feel comfortable by interlocking her head with his head…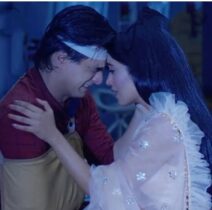 naira: what happened kartik? Why are you afraid and crying? Whatever it is..you share it with me…I'll help you… already you are in pain so please tell what is happening with you??
naira decides to tell her happiness after solving kartik's problem…
Kartik: I don't have any problems but I want to ask you something and will you answer me??
Naira: what a dumb question is this??why won't I answer for your question? Your my kartik so you can ask me anything and I will answer everything…
Kartik: but this is a different question…
Naira: it's okay.. ask me…I think my answer will give you relief to your scaryness…
kartik holds naira and he sweats all over his body and he asks…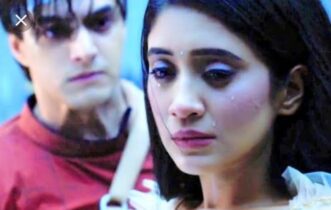 kartik: did …did anything happened between you and mihir in that hotel??please tell me naira…you..you told me that your answer will give me relief right? And yes it will give me relief only if you answer this question…..
naira is hell shocked at his question….she starts shivering and her eyes gets teary hearing his question…she stands dumb for a while and kartik repeatedly asks her..
Naira POV: kartikkkk…what question you have asked me?? You..you broke the promise which you made in our marriage…you promised me that you will always trust me in every situation but what happened now?? You started doubting our relation….
naira's heart is totally broken like glass..she couldn't bear the question still..also she couldn't answer it as her own love is questtioning her relation….
as naira couldn't bear his doubt she answers him with anger and heartbreak…
Naira shouts : yes…kartik.. your doubt is right.. whatever you think had just happened in that hotel and I and mihir have done everything kartik…and this is the truth which can't be changed…I did this because my love for you is false…
naira runs out of the house by keeping her hands on her belly thinking about  her pregnancy…. while kartik stands shocked…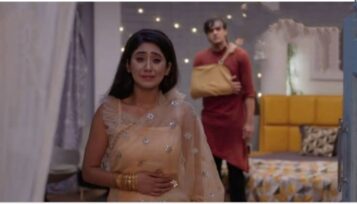 Naira POV: Kartikk..why you did this…I thought of sharing you the worlds happiness (she sees her belly keeping her hand and she cries)..but everything is broken and you broke everything kartik…..(she cries)
she runs to her car immediately and she starts the car and starts to drive rashly in the road…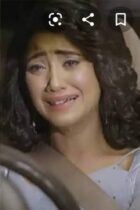 PARALLEL SCENE:
kartik is standing there shocked and he gets angry and starts breaking the things around…
Kartik shouts: why ..why naira why??why did you cheat my heart huh??
he takes naira's photo frame aand cries and also gets angry…
Kartik looks at her photo frame and shouts: you betrayed me brutally nairaaaaaa….(telling this he brakes naira's photo in anger)
some two ladies sees this hiding behind the window and gets happy and they do hi fi… 
Lady 1: our plan worked…
Lady 2: yes..kartik and naira got separated finally…
the two ladies are mitali and Vedika…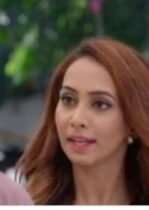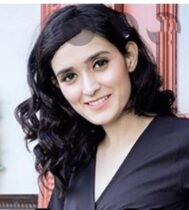 mitali: as you are my friend I helped you to separate kartik and naira by making kartik doubt naira…
Vedika: thank you soo much..I love kartik soo much..now no one can stop me from Marrying kartik…
telling this both of them laughs evilly while Vedika whispers something to mitali and goes and takes her car and she starts following naira's car….
mitali too goes away while kartik is still shouting and goenka's including naksh and Keerthi arrive after their visit to temple and they get hell shocked seeing kartik in such a state..
dadi runs to kartik in worried and pacifies him and asks him what happened..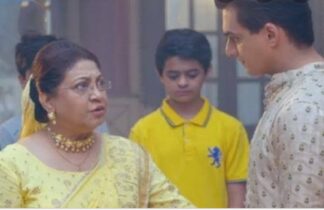 dadi: what happened Kittu…why are you so much angry ? Already your hands are broken…so don't strain..please tell us what happened..
Kartik cries and tells: everything is over dadi…
kartik tells everything to whole family and whole family gets shocked while naksh becomes angry and holds kartik's collar…
Naksh shouts: how dare you doubt my sister kartik..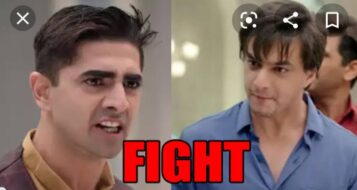 kartik brushes nakah's hands and asks :if you ask this question to Keerthi and if she replies like this…what will you do??you don't know my pain…you don't know how I loved naira but she betrayed me…if you think that iam at fault then ask your sister…
naksh phones naira in anger while naira takes the phone in anger while drving…
Naksh: what happened between you and mihir? Is kartik is true??
naksh thinks that she will tell no and while naira thinks that naksh is also on kartiks side and says yes as she feels naksh too is doubting her and she cuts the call immediately and starts her driving rashly….while naksh gets shocked…
Kartik: what happened naksh??did you got the answer??
Naksh feels dizzy due to shock while everyone makes him lie down on sofa…
Manish: how dare naira can do this to our family?
Everyone: yes…
everyone takes naira's answer while they never considered kartik's idiot question… goenka's too dint notice kartik's idiot question where every girls would do the same….they too betrayed naira…
everyone pacifies kartik and make him sleep in his room and Everyone still remains angry on naira…
Suwarna: we should never let naira inside this house if she returns…
Manish: yes…
SCREEN FREEZES..
while naira is seen driving car rashly on hill side…
Naira POV: even my own brother is doubting me…why..god why…why did you do this with me..??(naira cries)..
while she was driving by thinking Vedika hits naira's car who was following naira and by mistake naira turns her staring which car immediately goes and lands on hills edge…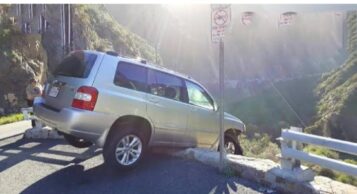 naira gets scared and keeps her hand on her tummy…
Naira POV: I should be alive atleast for my baby…I should escape somehow…let me get down before the car falls on this big hole…
yelling this naira tries to get down but to her shock she kees her leg on the edge and suddenly she is pushed as it was edge and she falls down from the hill…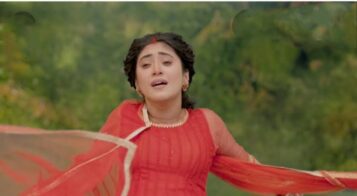 sad song plays in back ground…
while vedika looks shocked…
Vedika POV: I don't mean to kill her..I I..just tried to do small accident but she died…I think…
telling this she sweats in fear and she takes her car immediately and drives fast as she thinks to escape from police sight…
THE SCENE FREEZES…
EPISODE ENDS..
precap: 5 years leap…is naira alive or not? Vedika and kartik's engagement…
tell me how was this first episode friends…😊😊