Gauri : Thanks Omkara for understanding me.
Omkara : There is no need of any thanks in between us .
Gauri : As I mentioned earlier it's bit tough for me to stay as casual with you , It's not like the matter of love what I feel is …I am unable to tell what exactly it is .
Omkara : Why ? Did I hurt you by saying that I am in love with you ?
Gauri : I don't know Omkara . Earlier it was very easy to talk with you as a fan  then as an adamant girl who wanted a painting , then our friendship which grow up and all . But when I started feeling something else and the moment when you said you are in love with me , I am like messed up . I don't want to say No ,but don't want to say Yes too . What should I do ?
Omkara : I think for a change you should focus with your work only. I mean you frequently visits art hub and now as a friend I can't see you as confused . So if you keep focus on work for few days and then take time . I hope then you will get a clear view about what you need exactly.
Gauri ; That means I should not come here again .
Omkara : I doesn't mean that .
Gauri : Then what Omkara ? Why you are saying like these ?
Omkara :Because I have started loving you. And I can't hide it from you always and that will make you uncomfortable which I don't want.
Gauri looked Omkara intensly
Gauri : You are so honest and that's what makes you unique . But I am not able to do it and that's what makes me helpless . Even if I wish ti love you also I won't be able to do that.
Omkara : What ? Gauri , what's that mean ?
Gauri :  I won't come here again . I really mean it. Good bye Omkara.
Gauri walks away with teary eyes and  Omkara feels very much sad
Poi solla intha manasuku theriyavillai
Sonnaal poi poithaanae
Poi solla intha vayasuku theriyavillai
Sonnal poi poithaanae
Natpukullae nam kaadhal sikki kolla
Yaaridathil naam sendru nyaayam solla
Thittamittae naam seitha kutram illa
Poraada kalam illaiyae o hoo
Poi solla intha manasuku theriyavillai
Sonnaal poi poithaanae
Poi solla intha vayasuku theriyavillai
Sonnal poi poithaanae
[My heart doesn't knows to tell lie
If I tell lie it's a lie only
My age doesn't knows to tell lie 
If I tell lie it's a lie only
Our love has entangled in between friendship
To whom we ask for justice 
We doesn't intentionally did a crime
We doesn't have time to fight back …O …Ho….
My heart doesn't knows to tell lie
If I tell lie it's a lie only
My age doesn't knows to tell lie 
If I tell lie it's a lie only]
AT REYANSH'S HOME 
Reyansh's view
I told that I will help Pranati. But how ?
" What are you thinking, beta ? "
Reyansh turned back and gets surprised to see Jhanvi .
Reyansh : Mom!!
Reyansh rushed and hugged her .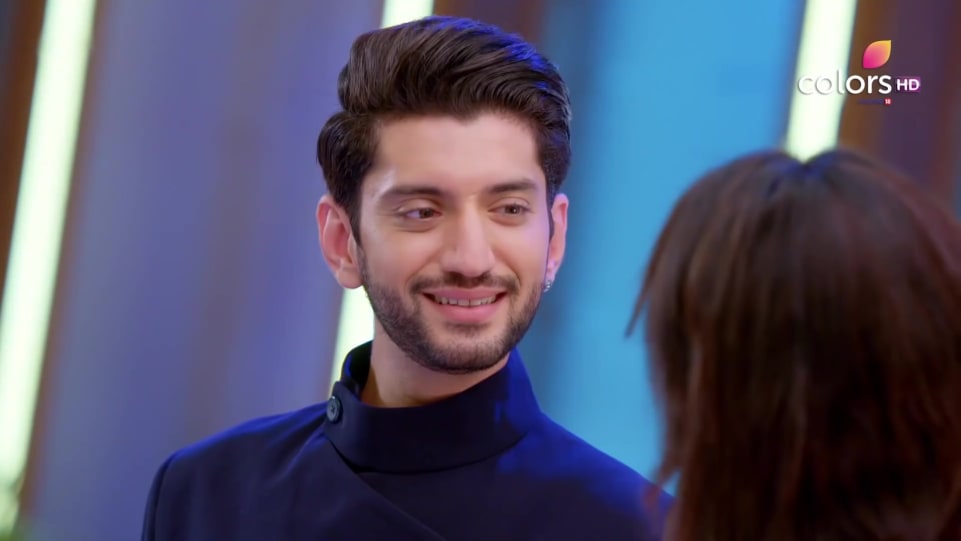 Reyansh : Mom you are back, I am so happy to see you. I missed you
Jhanvi :I missed you too beta.
Reyansh  : Mom where is dad ?
Jhanvi : Tej is with Maaji.
Reyansh : Oh !! So laadla beta is with his poojya maataji .
Jhanvi : Reyansh , your habit of teasing hasn't went away. Let's go to Maaji's room
Baljeet : Tej , now you should take a break from your work. You and Jhanvi should think about the future of your children.
Tej : Maa Unn donon kaa kya hein ? Om is renowned artist and he has his own art hub in US. He is well settled and Reyansh is a college professor who also earns well.
Baljeet : Jhanvi puthar how you loved this duffer ?
Tej : Maa I am your one and only laadla son.
Baljeet : Jhanvi  , at least you get naa what I am saying .
Jhanvi : Of course. Maaji wants to see the marriage of her grand children.
Tej : Really ?
Jhanvi ; Yeah Tej.
Tej : Mere bacche abb bade ho gaye hein, Right ? Iss baare mein hum donon ne socha nahi .
Jhanvi : We both are busy with our business , company and work. See for the past two weeks we were out of station as part of business tour. Now it's time for our retirement . I mean we should give time to our family too.
Tej : Jhanvi you are right. Reyansh , what's your view regarding marriage ?
Reyansh : Marriage !!! Dad why so early ?
Jhanvi : This is the right time beta .
Baljeet :Reyansh has already made your job easy. You don't need to go in search of bride for him.
Jhanvi : Is it ?
Reyansh : Dadi what are you saying ?
Baljeet : Reyansh has fallen for Pranati.
Tej : What ? Pranati !!!
Jhanvi : Pranati who is like a part of our family .
Tej : Well she is good in profession. She has taken care of my Maa so well. I have no problem .
Jhanvi : Reyansh , what about you ?
Reyansh ; Maa this is not the right time. I mean only we knows that I loves Pranati. But I haven't expressed it before her.
Baljeet : I think  she loves you. You both are good together. Initially I used to scold her but that was out of my anger only. But Pranati's care and patience have changed my mind and I feels much better in health wise also. Beta shall we go to her home and talk ?
Tej ; Yeah , Maa . We will go tomorrow itself and ask her parents to give her hand for our son Reyansh.
Reyansh : Itni bhi jaldi kyaa ? And moreover Om bhai is not here.
Jhanvi : Reyansh is right. Om is elder than Reyansh. We should fix his alliance first . Then only we can think about Reyansh and Pranati.
Baljeet : Okay. Tej tell Om to come immediately to Mumbai .
Tej : Sure
Reyansh was feeling good that his family likes Pranati but he was feeling sad for the harsh truth which Pranati shared with him.
Tej and Jhanvi makes a phone call to Omkara . Om picked the phone much late. He wiped his tears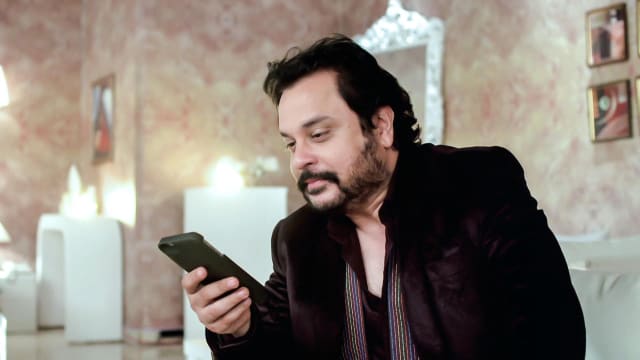 Omkara : Hello
Jhanvi : Om, how are you ?
Omkara : Mom how was your business tour ?
Jhanvi : You didn't answered me , my tour was good. Beta we all miss you. We have to discuss an important thing with you. You should come India immediately
Tej : Yeah Om, come soon.
Omkara thought about Gauri's words
Omkara : I need a change from here. I will be coming within two days dad. Aur kuch ?
Jhanvi ; Beta we will tell directly , come back.
Omkara : Bye
Tej : Bye, Om.
Jhanvi : Tej why I felt that Om is hiding something ?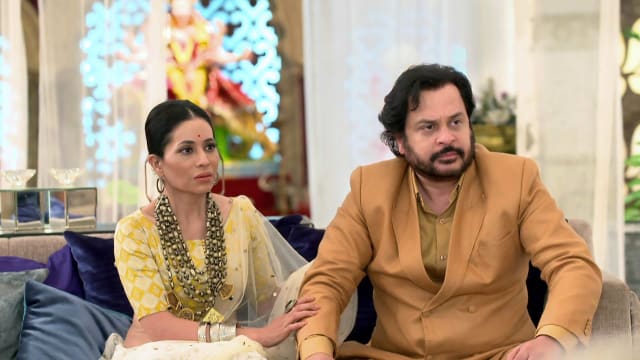 Tej : He may be busy in his work , don't think too much. I am so happy that my two sons are getting married.
Reyansh smiled and looked Baljeet.
Reyansh : Dadi , you didn't told the whole story ?
Jhanvi : What story ?
Baljeet ; Its top secret between me and my grandson .
Tej ; Jhanvi, let's leave them alone, we have lot of work. We have to find a girl for Om too.
Jhanvi : But we doesn't know that whether Om loves any one or not.
Tej : That's also true.Any ways let's do our work.
Jhanvi : What Tej ? Now also business !!
Tej : Kuch samjho meri darling.Work means our special
Baljeet : Jhanvi go with Tej.  Have a happy date
Tej : What's that ? Aapko pata hein date ka matlab ?
Baljeet : Puthar , abb yeh kyaa mujhe hee samjhana padega ?
Jhanvi smiles
Jhanvi : Chalo Tej, Reyansh we will be back soon.
Reyansh : Bye Mom-dad. Enjoy well.
Tej ; Bye beta.
Reyansh : Dadi please abb toh bata do, I am eagerly waiting for the climax of the story.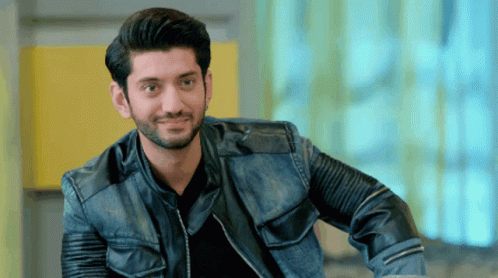 Baljeet : Reyansh , beta if you want your Dayana then you should open your heart to her. Beta she is good from heart and she really likes our family and you.
Reyansh ; Dadi , please give some time. I will definitely tell her . Dadi now please tell the  story.
Baljeet started telling the rest of the story .
As the public demanded to see their King Atlas Charles ordered few sepoys to bring him. Sepoys bring Atlas in a stretcher. Seeing Atlas Dayana's eyes went teary . She screamed …..Dad!!!
Lucca looked at her and smiled with teary eyes.
Lucca : You got your sense back, Dayana.
Micheal and Charles were shocked to see this.
Dayana tried to rush near her dad but as hers and Lucca's hands and legs were tied they wasn't able to move.
Dayana sobbed in tears …."Dad, why you drink it ? "
Lucca : Dayana what happened ? Only you can tell the exact truth.
Dayana : Lucca dad has swallowed poison .
Lucca : What ?
Charles : Dayana is right . King Atlas was muhc depressed with the decision of his daughter choosing an ordinary musician as her life partner . That's why he swallowed poison
Lucca : I didn't asked you.
Public : We lost our King who was so kind towards this nation's people. We will never get our King back.
Lucca : Please calm down. We have to find the reason which forced him to took this daring step , we have to find truth.
Dayana : People of this Kingdom , I wasn't able to save my Dad- Our beloved King Atlas . Before I could save him some one grabbed me from behind forcefully.
Lucca : Dayana !! What are you saying ?
"She is telling the truth . "
Suddenly all were surprised to hear the voice of King Atlas. Charles and Micheal were shocked.  All looked at the stretcher and from there King Atlas wake up and walked towards the gallery. His eyes went on the crowded people. People started telling …King is back .
Dayana : Dad!!! Dad you are alive, thank god .
Micheal : How is this possible ? Charles !!
Atlas : Micheal, the official proclamation for the heir hasn't decided yet. Till that moment I have the charges of King. Who are you to sit at the throne of this nation ? And Charles who give you the right to torture my daughter and our kingdom's musician ? Sepoys cut the handcuffs and ropes .
Public : King what happened to you ? All told you committed suicide ….
Atlas : You all thought King Atlas is a coward to commit suicide ? My responsibility towards this kingdom and this nation's people are not finished . Once the crown is at head whoever be the king or queen he or she is committed towards the nation. They can't leave their people in midst. When my daughter Dayana choose a musician Lucca and without any fear she announced him as her fiancee my cunning younger brother and his son thought of provoking me against my daughter. My daughter's love is true and that's why despite of all the problems she decided to select Lucca . Lucca also stood with her at every time. Charles was trying to manipulate me yesterday night . He gave me a wine filled with poison  and asked me to have it. Without knowing truth I started drinking it. He forced me to accept him as the heir so that he should get power. I wasn't able to say anything as poison of that wine has started showing it's impact on my health, I was unable to breathe. Meanwhile my daughter came to my room who saw the wine glass and me . She tried to save me but soon some sepoys grabbed her from behind and I fell down at the floor when blood started clotting from my nose and mouth. She was shocked to see me like these . I don't know what happened to Dayana and where they took her  . But I was saved by a man who was hiding at the secret passage of my room who is none other than Lucca. Lucca already came to palace before everyone and asked a permission for meeting me personally at my room. He told the dirty games played by Charles to me and when he heard the footsteps he hide at the under secret passage of my room and over hear the conversation. When I fell down unconscious all left the room in thought that I have dead . Lucca liffted me in his arms and through the secret passage he took me to the kingdom's doctor and I was cured by over night. When the sepoys brought coffin to room they find me lying at the floor. Charles and Micheal ordered them to keep me at the coffin. At night when they went for sleep I came out from coffin and I made a plan with Lucca to explore the truth. In the morning before the arrival of sepoys I again hide myself at the coffin .
Dayana : Dad when I saw blood is coming from your nose I was scared , those sepoys tortured me and kidnapped me from there. I wasn't able to tell anything because Charles threatened me that already I lost my dad and if I will say anything they will kill my Lucca also. I am ready to bear my own death but I can't see death of my Lucca and my dad. I can't see…. That's why I was standing like an idol . Micheal uncle said me to do like that other wise they will kill my Lucca. Dad!!! Lucca !!!
Dayana  weeped in tears.
Lucca : Dear people , Now what punishement you want to give the two disloyal creatures of palace.
Public : We won't forgive them.
People started throwing stones towards Micheal and Charles.
Atlas ordered Lucca and Dayana to put handcuffs at their hands . Micheal and Charles were imprisoned. Atlas announced Dayana as his heir .
Atlas : Now onwards Dayana will be the Queen
Dayana ; Dad, I am always my dad's princess and please dad don't call me queen .
Atlas : But Dayana that's the tradition . I have to give crown to you and you will be the queen. I will go away from this place and will live as saint at forest.
Lucca : Your Majesty without you our happiness is nothing. Please don't leave us.
Dayana hugged Atlas : I am always your daughter . I can't live without you, Dad . Please.
Atlas smiled , public also raised hands and said King Atlas .
Atlas : Dayana will be the princess , Crown is yours and I will be here as the legal advisor of the kingdom.
Public were happy to see their princess and all saluted her
Dayana : Princess is incomplete without her prince , here is my heart's prince Lucca .
Public give a big round of applause for their new prince and princess.
Lucca and Dayana exchanged rings at their traditional marriage ceremony and both became husband and wife. Atlas blessed them .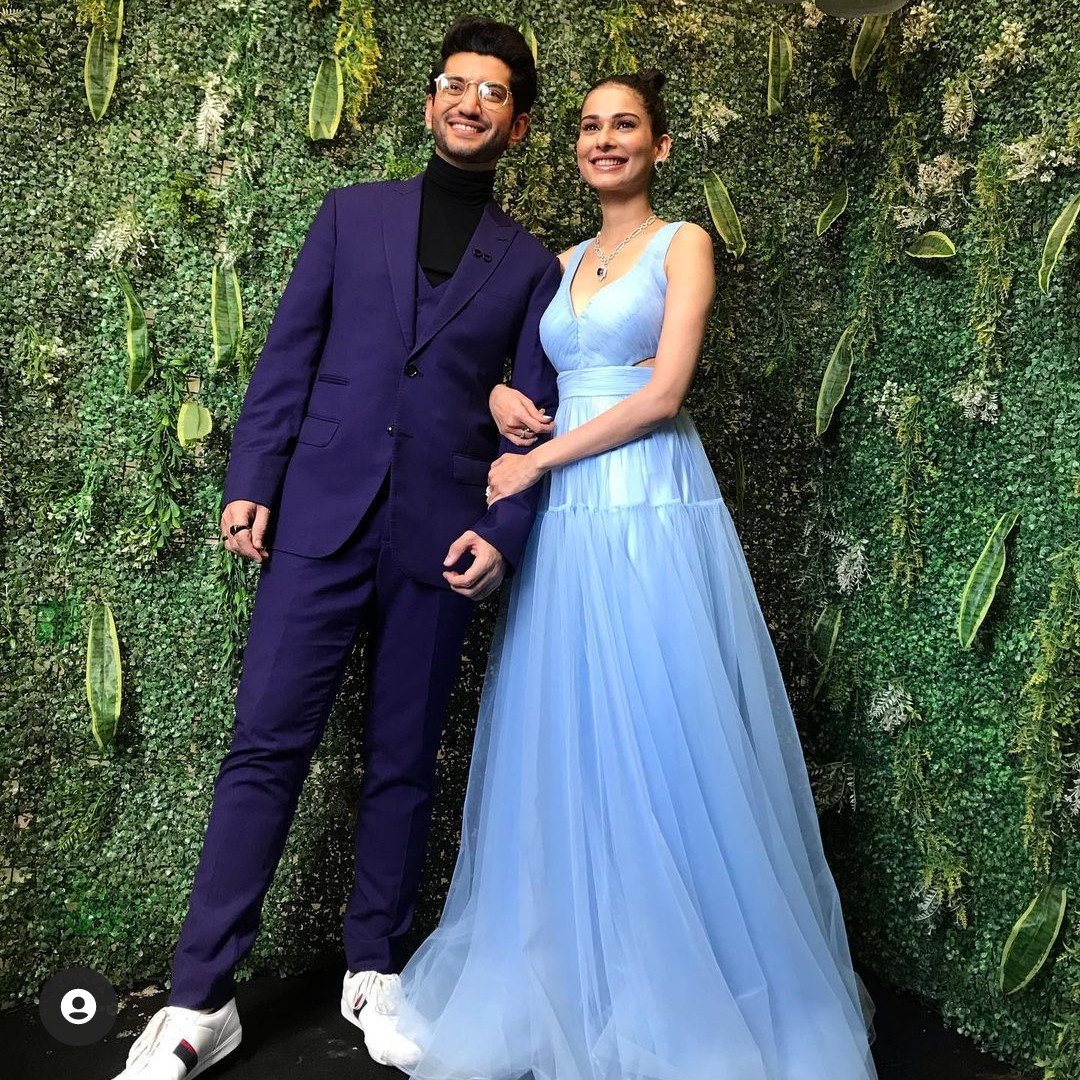 Lucca :Dayana I am just a musician and how can I handle the big responsibility of Prince ?
Dayana ; My heart and this kingdom's Prince, The way you always show courage and honesty tells how much you are brave. You saved the life of King Atlas. That's enough to show how much you are responsible towards this nation.
Lucca : Your dad gave me shelter even though I was orphan. What he find in me was my talent only. He appointed me as the chief musician of this palace. That quality of kindness exists in you . You are so kind like your dad
Dayana : You are praising me too much.
Lucca : What Iam  telling is the truth only.  By the way,  what about my music ?
Dayana : During the starry nights whenever you starts the beat of rhythm I will run there as earlier we used to do that. It will never change.
Lucca : And I also make we both to dance at nights as that nurtures our intimacy . I love you my princess Dayana
Dayana : I too love you My Prince Lucca.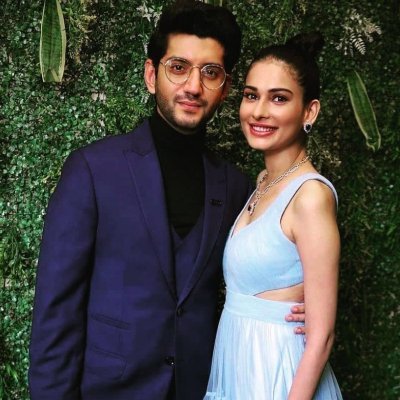 Reyansh : Then what happened ?
Baljeet : Puthar like so many prince and princess they both lived happily with the King .
Reyansh ; That's it ? This story ended so soon.
Baljeet : Indeed it was a happy ending as it's a fairy tale .
Reyansh : Dadi, I wish I could be like Lucca, Brave and Good . He expressed his heart's feelings so beautifully.
Baljeet : Before you should miss your Dayana you should also took the brave step to confess your feelings.
Reyansh : Yes dadi, you are right. I will surely tell about my feelings to Pranati.
AT GAURI'S OFFICE 
Gauri was thinking about the way Omkara confessed his feelings and all his words to her. She made a look on the shelf and remembered the way Om placed files and books properly.
"Gauri"
Gauri turned her eyes and was stunned to see Omkara.
Gauri ; Omkara!!
Omkara : I just came here to say good bye to you .
Gauri : I am sorry Omkara, Perhaps the way I said has hurt you .
Omkara : Not at all Gauri. You didn't hurt me and what you heard is right. I am going to my home at Mumbai. I have booked ticket for day after tomorrow. I felt to see you before leaving.
Gauri ; Did I behaved so much rude ? That's why you are leaving ?
Omkara : No Gauri. My parents had called me , it's an emergency. I need to leave.
Gauri : Omkara as one more day is left can you please come to my home tomorrow for dinner ? Please don't refuse it
Omkara nodded his head
Omkara : I will come . Shall I ask you something ?
Gauri : Sure
Omkara : Why you said you are helpless ?
Gauri : My marriage is already fixed , I am committed to some one . He has put this ring at my finger .
Omkara gets shattered