Maya's dad : Beti , are you mad ? Leave him
Maya : No dad, Until I won't get what I need I will never leave this guy
Pratap : Maya leave him he is innocent.
Maya : Chod doon? Tum kehate hein toh isse chod deta hun
Maya took the knife back. Raj in fear said : I don't want to marry an insane girl.
Maya : What ?You said I am insane !!! Yes, I am mad ….I am very much mad in Pratap. Pratap kar lete hein shaadi abhi ….
Pratap : Maya this is not right. I am already married and I will never marry some one else. Shobna let's leave…
Maya : You can't leave me like these
Maya's dad slaps her and she weeps in tears.
Maya's dad : Sorry Pratap . My daughter is ….
Shobna ; We can understand it…..I think you should take her to clinical phsychartist , may be a counselling will work.,
Maya : Did he asked suggestion from you ? You the most irritating woman, because of you he is rejecting me. I will never allow you to live peacefully.
Maya ran to her room in upstairs and shut the door .
Pratap , Shobna and Pranati leaves the spot silently. That was just the beginning of Maya's home breaking deeds. Though Shobna was aware that at obsession only Maya is behaving that way one day things went worse .  Shobna got a phone call from Pratap's office .It was from an unknown number
Shobna ; My husband has consumed alcohol . No in parties also he doesn't even touches wine . I know him very well
"Madam, the new P.A had done her tactics on him. He is out of control. If you can't believe it then come and see in office . "
Shobna arrived there and she was shocked to see Pratap at a drunken stage. He was keeping a bunch of grapes in his hands and was behaving weird.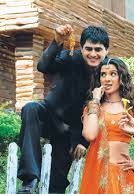 Maya was standing so close to him.
Maya ; Leave that grapes
Pratap : These grapes are magical . I swear what I experienced today after having that wine I never felt it before  .
Maya : If you liked it these much then I will give one more glass for you .
Shobna was shocked to see her husband like these . She turned her face and while leaving some staffs were saying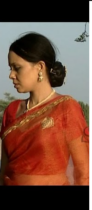 "We feel pity on Mrs. Pratap. Pratap Sir was never a womanizer. And he never had any bad habits of consuming alcohol. But see how the drinks had made him to do weird things. "
"Ho naa ho Pratap might have bored with his wife and marital life . That's why he kept an eye on Maya mam today. Maya mam is damn hot and any guy will feel attraction on her . Whereas this Mrs. Pratap always wears traditional sarees and she is a native of  a village in Rajasthan ,I don't understand what Pratap Sir find in her and married her ,she doesn't matches with his status. "
Hearing all those harsh words , Shobna was heart broken . She ran towards home and closed the door. After an hour Pratap reached home . He started knocking the door .
Shobna opened the door and stared him
Pratap : I doeesn't know that whatever drinks was offered to me it was alcohol. Staff were saying you came there and you went away.
Shobna ; You have stopped loving me won't you ?
Pratap : Shobna , what are you saying ? I can never thought about that in dream too.
Shobna : I have seen your true colours in office today before my eyes . When that Maya was roaming around you I always trusted you because I believed that my husband can never do a wrong thing . But today you have broken my trust. You consumed alcohol today and was doing weird things .
Pratap : I admit my mistake, but it happened without my knowledge.
Shobna  : Whatever explanation you give , I won't trust any more. She was very close with you today and ……
Pratap : Shobna , believe me
Shobna ;What's the meaning of these photos which your office staff gave to me ?
Shobna : You was touching her , what does it mean ?
Pratap : She was selected as the best employee and I was giving an award . She is one of my friend and why you are looking at this way ?
Shobna ; And what's this one ?
Pratap : That was her birthday celebration . Not just me our whole team was there .
Shobna : You know what first I was convincing myself with these explanations only which you have given. But after seeing you with her so much close I am not a fool to trust you anymore
Pratap : Who send you this pics ?
Shobna : These are send by Maya only. She was telling me that she has started grabbing you slowly. First I refused to believe it, but after seeing you today in that state I can't believe you any more.
Pratap : Shobna , please ….How many times I need to tell you that I was not in senses , I never knew that it was alcohol.
Shobna : Now I realize why she was behaving that way in her day of marriage , she ultimately won it. She has snatched my love, my trust , my husband .
Pratap : Shobna!!!
Shobna : Enough!!! Don't call me that way. Your staffs were saying how she has impressed you in all ways and how you started finding me as boring because of my traditional values . I won't come from a hi-fi family , I am a poor girl from a village who doesn't knows to behave in civilized way . You cheated me Pratap ji
Pratap : So you won't believe me ? Okay, I don't want to prove anything, Shobna . Trust and understanding balances a marital relationship. Both has gone away now . What's the meaning of staying together under the same roof ?
Shobna gets heart broken with these words. She packed her things and also packed Pranati's dresses. Pranati was unable to understand anything .
Shobna ; We are leaving this home, Pratap Ji
Pranati ; Mom where are we going ? Dad, why you are not saying anything ?
Shobna : Decide it now Pranati do you want to stay with your dad or with your mom ?
Pranati was feared with this question.She doesn't know how to respond before it. She started crying loudly before them.
Pranati held Pratap's hand : I don't want to go, Dad Mom ko manawo. I need you both.
Shobna : Your dad doesn't needs you any more,  He wants to spend night with his mistress and his wife and his daughter are the biggest obstacles of his path.
Pratap : Shobna !!
Pratap fumed in anger and gave a tight slap on Shobna's cheek.
Shobna : You proved it today that you are also like those men who is interested in keeping extra marital affairs. You always cupped my face with this hands and provided me strength , poured the essence of love through that touch. But today with that same hand you have slapped me . It shows that now completely I have lost my space from your heart . But Shobna is not like you, I don't have guts to do divorce now.  I can't stop wearing this sindoor and mangalsutra as I am in love with them.  Pranati won't be able to say now whom she needs. But it will happen once my daughter grows up that we both may separate ourselves from this relationship legally.
Shobna and Pranati walked from there . Pratap watched them emotionally.
Right after that incident when Maya came to enquire about Pratap at his home he find that the house has been closed . From the staff of company she came to know that Pratap has handovered all the powers to the secretary of the company .
Maya did a phone call to Pratap
Pratap : What now you want, Maya ? You have broken my marital relationship. My own wife became suspicious and left me alone with my daughter.
Maya : Pratap , now please come to me . I will give you peace of mind.
Pratap : It will never happen, Maya . I maintained a friendly bond with you even though you was obsessed with me. But as you have broken my relationship I will never forgive you , I hate you. Never show your ugly face before me .
Pratap cuts the call .
Maya : Hello, Pratap. Pratap!!!
PRESENT TIME 
Maya : Then I tried many ways to contact him , but I heard that he has left Delhi and went to Mumbai  from the office secretary. Pratap started his new company in Mumbai and he changed his phone number.I also heard that Shobna was also staying in Mumbai in a separate home and their daughter was staying alternately with each of them in a week.  Though his company's name became famous I never had the guts to meet him again. Because a tragic incident happened in my life. Every one in office were blaming me for breaking Pratap's marital relationship. I started feeling much bad as I felt I have crossed all limits. That time another marriage proposal came and the guy was refusing to marry me because he stated that I am a home breaker and I can never be  good woman. My dad asked me to remove the wall pics and photos of Pratap. But I didn't obeyed it. One day when I came back to home I saw my dad has hanged himself in fan and he has committed suicide. I was completely broken that time. House maid was saying because of my obsessed behaviour only dad did this. I was finding myself hard to do job at that company. So I quit it and sold the house . With that money I went to Bangalore and started my own textile business . I got fame, money everything. I tried all ways to come out from my obsession . But it wasn't happening. I was actually going to attend the treatement in Germany today as my own doctor suggested me to go there. I have Obsessive Compuslisve Disorder and in starting I didn't took this pshycological disorder as serious , but after losing dad I realized how painful was Shobna and Pratap to face it and their daughter too. In my fear I never had the guts to come infront of you three at any cost but fate bought me back here. I am sorry , Shobna ….I am your culprit. Pratap hasn't committed any mistake , Pratap…..I can't ask you a hand of friendship again from you as I won't deserve it any more . But still forgive me. Due to my obsessive disorder from my mind I am unable to come out from the hallucination of madness and I am trying to do it within these much years. I know it's absolutely wrong, obsession can  never called as love, but I am obsessed in you. I admit my mistake, I am sorry…..
She broke down in tears
Pranati ; At least in these years once if you would have came before us things would have solved earlier. I lost my childhood days, the care from my parents , everything. Are you able to give it me back ?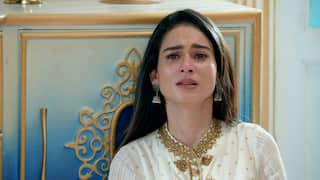 Reyansh : Pranati !!
Pranati hugged Reyansh and cried bitterly.
A staff of Maya came forward and said : Mam , we need to catch the flight. Already we are late
Maya wiped her tears and nodded her head
Maya ; Sorry every one, Pranati beta , I am sorry . Now I will never come back to trouble you , Pratap, Shobna ….Sorry
Pratap : Maya , this is my card. Once your treatement gets finished please contact me .
Shobna : You can be a good friend always Maya
Maya hugged Shobna and said :You have a very big heart to forgive me. I am really sorry.
Maya left from there with her staff.
Shobna and Pratap came  face to face

Shobna : Pratap Ji!!!
Pratap : Shobna
Shobna and Pratap : I am sorry .
Pratap ; Shobna !!!!
Shobna : Because of my anger and unnecessary suspicion these much happened , I was so rude towards you that day. I didn't give you a chance ….Please forgive me
Pratap ; I was out of my control. When you was saying like that I raised my hand on you. I would have never done that, At my adamant ego I never took the effort to come forward and clear things
Shobna:The same was with me also. Our ego conquered our minds and that's what the biggest sin we did forever.
Pratap : Haan Shobna !!!
Shobna : At our own ego, misconceptions we were away from that precious feeling which made us to tie the knot.
Pratap : I was carrying that feeling as sweetest and bitter memories in my heart .
Shobna : Though I had hatrence for you from heart I never stopped loving you Pratap Ji .That's the truth
Pratap : I know Shobna. But my adamant brain was ruling over me and I was blaming you always . At the lonliness , at the pains I missed you lot….
Shobna : Pratap Ji!!!
Pratap ; I came to Mumbai so that at least I can see you and Pranati before my eyes even if we were not uniting.
Pratap cupped her face
Shobna : I missed this magical touch very much.
Pratap : Through this hand I did that with you , slap me also, Shobna
Shobna : No, I will never do that. That thing is gone and now we have fallen in love again
Pratap : Haan Shobna…..I truely love you, Now please don't leave me
Shobna :I love you too Pratap Ji. Without you my sindoor and my mangalsutra have no meaning at all
They both hugged each other emotionally.
Shobna : Pratap Ji, Pranati!!
Pratap and Shobna came near Pranati.
"Pranati beta
Pranati : Mom, dad!!!!
The trio hugged emotionally
Pratap ; We are so sorry beta
Shobna ; Please forgive us
Pranati : You both have sorted out your misunderstandings . That's enough for me.
Pratap and Shobna : We love you beti
Pranati : I too love you, now don't ask me whom you need ? I waited for this moment a lot .
Pratap : Reyansh, Pranati….Beta aap logon ko kya de sakta hoon mein ? You both bought us back together . We never felt that it can be sorted out at all
Shobna : Pranati, Reyansh……Thank you so much….You will go to Maya for bringing truth, we never expected it. But we are glad that because of that thing we both have given other chance for our relationship. You both made your parents together , it's a big thing.
Pratap : Reyansh you went with Pranati and supported her very much. Not just now but in each step of her life, in our absence too you stood with her . We are lucky to have you as our son in law.
Reyansh : We need your blessings and love. If that remains forever we can do anything for our parents.
Pratap and Shobna hugged Prayansh again.
Baljeet : By god's grace one of the biggest problem is solved.
Omkara ; Reyansh, Pranati when you both were doing this you didn't felt to tell this to your bhaiya and bhabhi
Gauri ; Exactly. We were so worried when you both were not here
Pranati : Bhabhi, Krish bhaiya got discharged and you was so tensed , Om bhaiya was with you. We felt we shouldn't trouble you.
Tej : Fine at least you should have told this to me and Jhanvi
Baljeet : Bas bas bas!!! Finally it's solved. So no more talks about it.
Jhanvi : I agree with Maaji.
Baljeet : Pratap, Shobna , you both have got another love life. So make it more beautiful. It's the time for you to live again together with your daughter .
Pranati packed her things and was about to leave . Jhanvi and Tej came there.
Tej : Come soon beti, And enjoy your days
Jhanvi : You have always take care off Maaji so well. I felt like my daughter is leaving me
Pranati ; Mom!!
Jhanvi : Anyways, enjoy the maximum and also do all those things to make your parents getting romantic
Tej : I can give you some tips regarding that. A live demo now itself with my sweet heart Jhanvi, What you say Jhanvi ?
Omkara : Dad, you will never change . We all know that at this house you are the most romantic person.
Gauri :Don't worry Dad, Omkara and I will never be your competetiors
Pranati : But I felt Dadi is most romantic .
Gauri : Dadi,seriously !!
Reyansh : Dadi narrated the story of Lucca and Dayana to us, even after Dadaji's demise Dadi never stopped writing her love letters and secrets in her diary . Every night they have a kind of eternal love , something which we can't put in words.
Pranati : She always keeps smile and encourage every one to be in love, she is so progressive . But beyond of that at her eyes we can find how much she miss Dadaji.
Omkara : Dadaji se yaad aaya , Dadi once told me about making something as memorable at the name of Dadaji once we all are free. I promised that I will discuss with you all and will do something.
Gauri : Om , that's definitely had to be done. We have to do something for Dadi.
Tej : Guys , Pranati needs to leave. We all will fix a day and time to gather and till that time we all can think about what we can do for it . Deal ?
All says : Deal!!!
Pranati started walking with her parents . Suddenly she said : Dad, woh….I forgot something. Just a minute
Pranati went inside the house. Suddenly Reyansh held her from back
Pranati : Reyansh !! What are you doing ?
Reyansh : Oh My Dayana, I am romancing you
Pranati : Reyansh don't forget I am going to Maayka. You can't do all this with me
Reyansh ; Then tell me what I need to do ?
Pranati : Reyansh ,you are too naughty
Reyansh ; Of course I am naughty , because my princess is with me .
Pranati : Reyansh, I missed the fairy tale which you gave me , So I came to take that
Reyansh : Here it is !!
Reyansh gifts her some books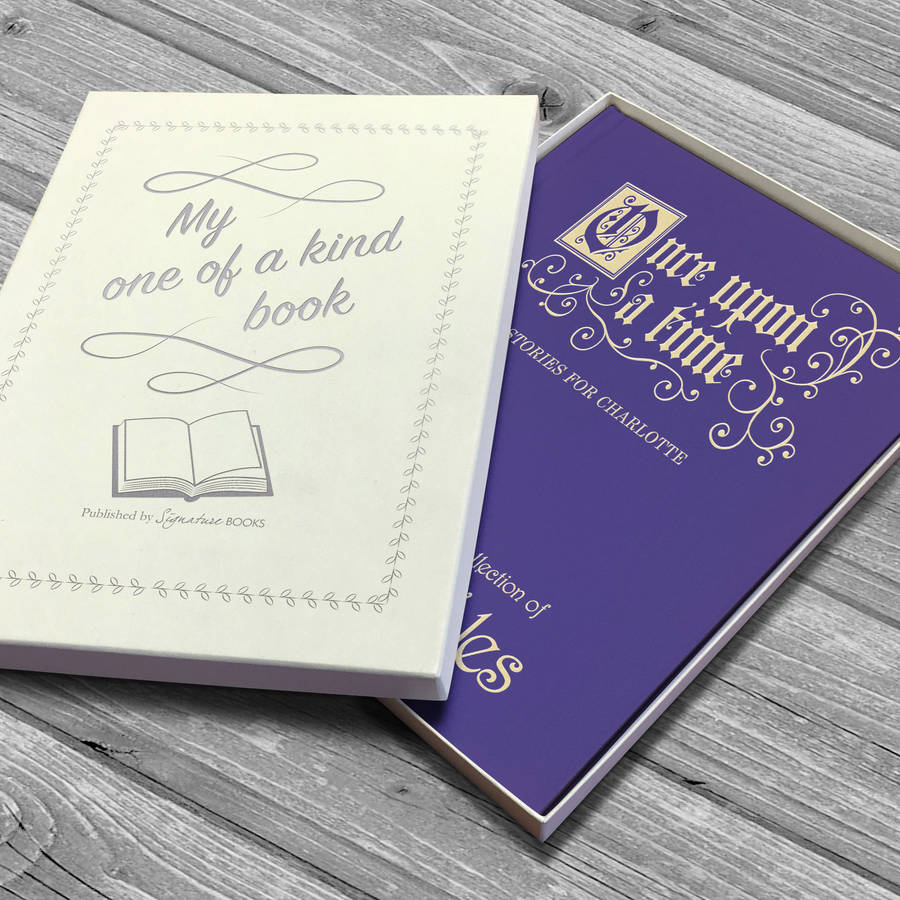 Pranati : These much fairy tales !!!
Reyansh : All these are for my princess. Read it and imagine them in all nights , I will be with you .
Pranati : How sweet, I would love to read it again and again . And yeah I can imagine you as the charming prince always . A best gift from my fiancee.
Pranati and Reyaansh hugged each other
Pranati left Oberoi house with her parents .
At Gauri's house
Gauri was surprised to see the visitor .It was none other than her Chaachi and Chaacha
Gauri : Chaachi, Chaacha!!
She rushed and hugged them
Gauri : Chaachi, you didn't tell me while arriving. How are you both ?
Chaachi : Hamari chod , how is your Artist Babu ?
Gauri : Omkara is fit and fine .
Chaacha : By the way I haven't seen him.
Gauri : Chaacha, He will be arriving tomorrow morning.
Chaachi : Bhai saab was telling so many things  , But I wanted to hear your romantic story
Gauri : Chaachi!! You haven't changed.
Chaachi : Hello Hi bye -bye…I can never change, Hey naa Pappu
Gauri : Chaacha, why she is calling you Pappu ?
Chaacha : Puthar your chaachi has shortened Paramjeet as Pappu.  She says she feels more love when she calls me this way
Gauri : It's so funny.
After some chit chats with whole family and having dinner Gauri went to her room.
Gauri lie down at the bed . Suddenly she sees Omkara sleeping there . Gauri was surprised
Gauri : Omkara !! It might be my illusion only, How can Omkara be here .
Gauri kept her hand on Om's chest and lie down shutting her eyes
Suddenly Om started blowing her scattered hair which was fallen on her cheek
Gauri opened her eyes and sees Omkara's smiling face
Gauri : That means Omkara you are here. It's not my dream .
Gauri pinched Om and Om screamed : Ah!!
Omkara : My Dabang Chirayya, what are you doing ?
Gauri : Exactly what are you doing at my bed ?
Omkara cupped her face and rubbed his nose with hers
Omkara : So you want I should teach you what we need to do at bed. Usually girl will ask what are you doing at my room, but you asked reverse. My girl is so much romantic.