Spandana saw Krish lying in bed. She sat beside him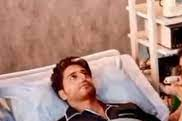 Spandana held his hand and said : I am sorry Krish . If possible please forgive me . Please Krish ….
Spandana sat in a corner .She feels everything has lost from her . Pranati went near her and touched her shoulder
Pranati ; Spandana Ji, please don't lose courage. I have dealt with so many patients . Being a nurse I have seen how the beloved ones feel when the patient gets admitted in hospital. Think about those people who faces accidents , who gets severe diseases which can't be cured easily and then think about Krish bhaiya. If we think that wise nothing has happened to Krish bhaiya . Just that he has fallen into sleep and once he wakes up everything will be fine. Perhaps this is a tough test by God to make him realize the reality.
Spandana : And when Krish wakes up what will happen ? Will he be normal or will he gets .
Pranati : Please !! Calm down. We all are with you at this time. Those time when you loved him one sided and sacrificied your feelings without letting Rajni didi and Krish bhaiya to know your truth you suffered alone in pain. You came back to Krish bhaiya when every one were losing hope , if you can live in pains facing the biggest tests then you can deal this one also. From Gauri bhabhi I heard that you are living with your brother and his wife only. You lost your parents in accident .You have overcomed all those pains and this one is also a test from God
Spandana : Why God is so much merciless ?
Pranati ; Please don't say like that. God tests those people very much who are his favourite and you are one among that.Be bold.
Mean while nurse informs that Krish has gained his consciousness back. All got relief in their minds .
Tarini rushed inside the ward and called ; Krish
Krish ; Mom!!
Tarini ; Krish beta !!!
Krish looked every one who were assembled there. Suddenly his eyes went on Spandana and Rikara . Gauri was feeling fear now how he is going to react.
Krish looked Spandana with teary eyes
Spandana : Krish
Gauri ;Jeeju !!
Krish : Where is Rajni , Gauri  ?
Gauri : Aap ne mujhe pehchaana , jeeju
Krish : Where is my Rajni ? Where is she ?
Spandana : Krish !!!
Krish : You all didn't show me her face , She fell down from the height and then what happened ?
Tarini :Beta , she has left every one . Accept this truth. You did the final cremation for her with your own hand . That time you was not in your senses beta.
Krish : Aap jhoot bol rahi hein naa Mom
Spandana : No , this is the bitter truth. She is not alive Krish.
Krish screamed : Rajni!!!
Krish : I need to go with my Rajni. I can't live without her . I will kill myself.
Krish started rising from bed, Spandana held his hand
Spandana : Krish calm down. Please….
Krish : You was the one who told me that my Rajni has left me. You are so cruel , how can you say like that ?
Spandana : I was cruel because I was helpless to say the truth before you. You was defaming your wife's sister and her fiancee . She is not your wife, your wife's twin sister only. I had to tell the cruel truth because situation was like that only. I am sorry
Krish : Sorry for what ? I need to seek appology from every one . I realized now how much I was ubnormal, mad and violent person who troubled every one. I am sorry
Krish weeped in tears.
Mahendra ; Beta !!!
Krish : I can now remember things better ,Uncle .
Tarini : Krish beta !!
Krish : Mom !!!
Tarini hugged Krish and they both weeped in tears.
Doctor : You can take Krish to home . He has gained his memory back. Some times we do risks without bothering outcome. Spandana limelighted the issue from which Krish was running still now and though it affected for some time , the words have strongly imprinted his sub conscious mind and that's why when he gained consciousness he was able to remember how Rajni was dead before his eyes. Krish you actually need to thank Spandana . This miracle happened because of her .
Krish held Spandana's hand and looked her : Thank you and Sorry I was doing so many ….
Spandana : You don't need to tell anything Krish .You are fine and that's enough for me now .
Doctor : I will suggest some medicines . Though Krish has gained memory back his health is weak. So he have to take some vitamin tablets. Krish don't talk about death and all. You have a lot to travel. Your wife will never be happy if you tell that you will kill yourself. She was your betterhalf and it means she is still with you as your soul .Don't kill that soul. We have no rights to kill ourself. This life is not just ourselves only , there are others who deeply cares for us . Better try to understand it. Good luck.
Krish was taken to his home . Every one accompanied him . Krish saw the pic of him with Rajni in wall when he entered inside the house .
Tarini : Beta Krish !!
Krish : Please Mom ,for some time leave me alone. I need to live again with my Rajni's memories, please
All left. Spandana started packing her bags.
Tarini : Tum kahan jaa rahi ho?
Spandana : I think now I need to go Aunty
Tarini : But you didn't told your heart's feelings to Krish
Spandana : Krish can never forget Rajni and Spandana can never forget Krish . This is the reality and I have accepted it.
Tarini : But you should at least tell him what you feels for him. I agree he can't forget Rajni, but does that mean my son will always remain as an isolated soul . I am not telling him to forget her , but he should think a second chance too . And you knows him very well. So it;s best you should tell it and Krish should accept you.
Spandana : But Aunty
Tarini; If you can't tell it I will tell it.
Spandana : Please this is not the right time. Please
Krish started turning the photo album and looked the pics.
"You will look only those pics, not me ?"
Krish turned back and surprised to see Rajni there
Krish : Rajni !!!
Suddenly he realized that it was just his heart's illusion only.  Spandana came there and touched his shoulder .
Spandana : Krish!!
Krish : She left me Spandana, she left me alone .
Spandana : Krish please calm down
Krish : We dream a lot Spandana , see that box. Open it
Spandana opened the box and saw some toys .
Krish : We bought toys during that trip. Because we were thinking about getting on parenthood . But!!
Spandana : Krish!!!
Krish : Every thing is lost, I could have been that mad person rather than this normal human being. This pain is killing me a lot.
Krish bend at his own knees and moaned his pain in tears . Spandana felt very much sad .
Gauri was sitting alone in a corner . Omkara held her hand and looked her
Gauri : Today Jeeju has regained his memory back. But seeing his pain
Omkara : We can't do anything before the cruel game of destiny, Gauri.
Gauri : Abb kya hoga , Om ? I want Jeeju should accept Spandana
Omkara : But it's our wish only, Gauri. Thank god that at least now he is out of danger .
Gauri ; I hope God will show any way to solve all tensions.
 On the other side Reyansh called Pranati as he wanted to say an important thing to her .
Pranati ; What happened Reyansh ?
Reyansh ; I have to show you something . I don't know whether this is the right time to say .
Pranati : Baat kya hein ?
Reyansh show a pic in his mobile to Pranati
Pranati gets shocked to see the pic
Reyansh : One of my friend is working  in police department . I actually seeked help from him to find the woman who was working as your dad's P.A . He send me this photo
Pranati : Because of this lady my Mom argued with dad a lot that day.
Reyansh : Are you sure she was the lady ?
Pranati : I don't know her name , But I can never forget her face . My mom slapped this lady that day and Dad bursted his anger on her .
Reyansh ; Her name is Maya . She is staying in Bangalore , she is owning a company now.
Pranati : What ? By the way how did he get this pic?
Reyansh : He got it from your dad's office web site only. He started checking the employees of those time and his doubt went strong because this lady is …..
Pranati : What ?
Reyansh : She is still unmarried . She is living in a house with her secretary and a maid only.
Pranati : Does that mean my dad and this Maya have ….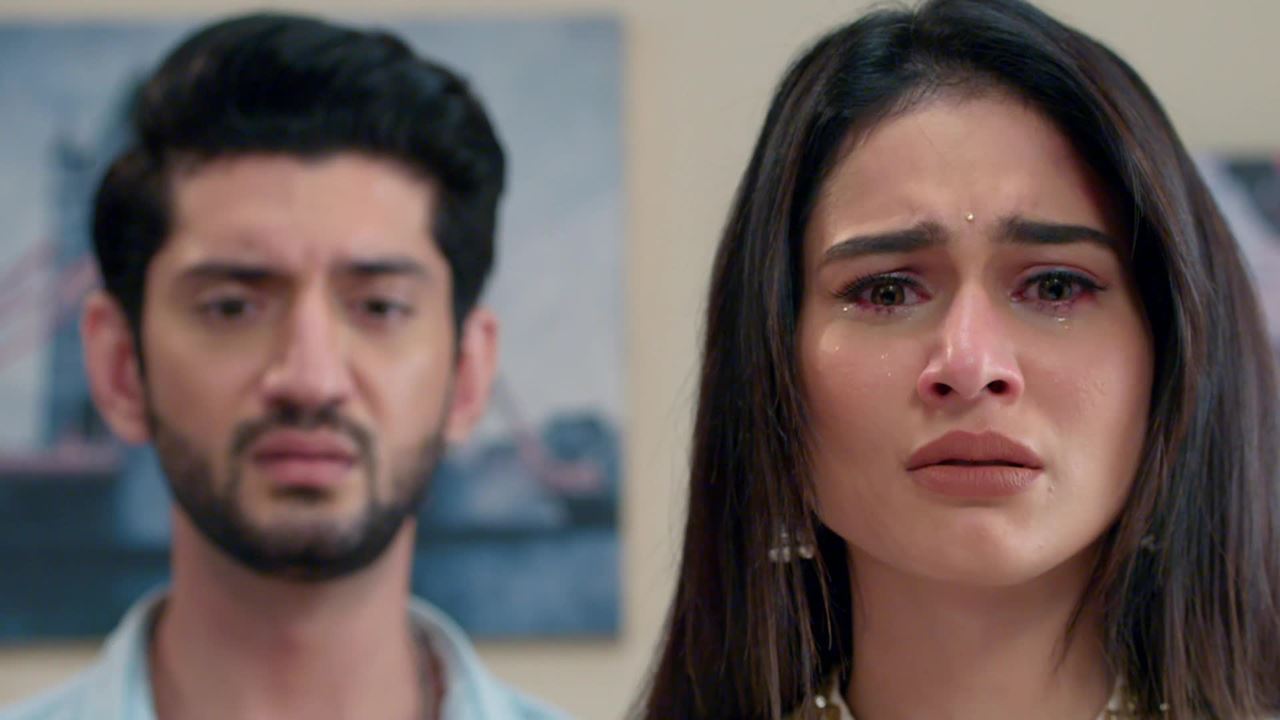 Reyansh : Pranati , don't think like that. We have to find truth.For now don't tell this to any one. We have to enquire it secretly
Pranati nodded her head .
Pranati ; But how will we go Reyansh ?
Reyansh : Yahan sab log hein . That lady is going to leave the place tomorrow  , I mean she is going to catch flight for US. Once she went we can't get any details. Today is the deadline and we have to meet her .
Pranati : But kisi naa kisi ko toh batana padega
Reyansh : We will tell to Dadi.
Pranati ; May be she will understand it.