I desire you Behir SS Part 10(Malhar Kalyani as a supporting jodi)
I desire you Part 10
Tears rolled down Mahir's cheek.
Mahir:Why Bela?Why do you refuse to marry me?
Bela's eyes were wet.
BELA:Don't ask me any question.I have taken a decision and that's final.
Prerna burst out:What nonsense are you doing Bela?
BELA:Mumma,you know very well that I don't take silly decisions.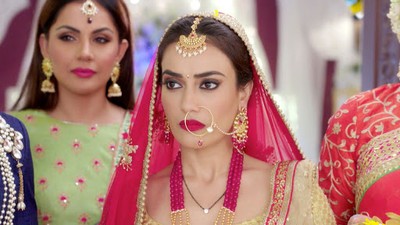 P:But this is too much.
Anurag:Beta…tell what the reason is.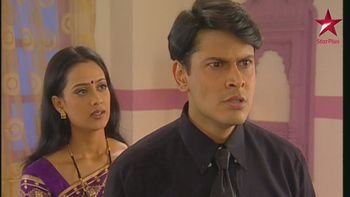 BELA:Don't ask me anything papa.
Anurag and Prerna knew that they can't force Bela.
Sooraj:Bela,I just want to know one thing.Is it because Mahir was at fault?

Sumitra:Enough.Don't blame my son.I know him very well.He can never be wrong.Bela cheated my son.She fooled him.She broke his heart.


Mahir:Enough mom.If Bela has taken this harsh decision I am sure that there would be a genuine reason behind her decision.
Bela's heart pained hearing his words.Her tears flowed down.
Sumitra:Mahir,after she did this to you also you are supporting her?
MAHIR:Yes mom.Because I know that Bela can never be wrong.
Bela felt like crying loudly.
Sooraj:Bela…
BELA:Bhayya,Mahir is a nice guy.Please don't misunderstand him.
Manjari:Then why did you do this Bela?

Malhar and Kalyani were stunned.
KALYANI:I just can't believe this Bela.
Yash:Tell what made you take this decision Bela.

Meera:Because we all know how much you love Mahir.Still why did you…?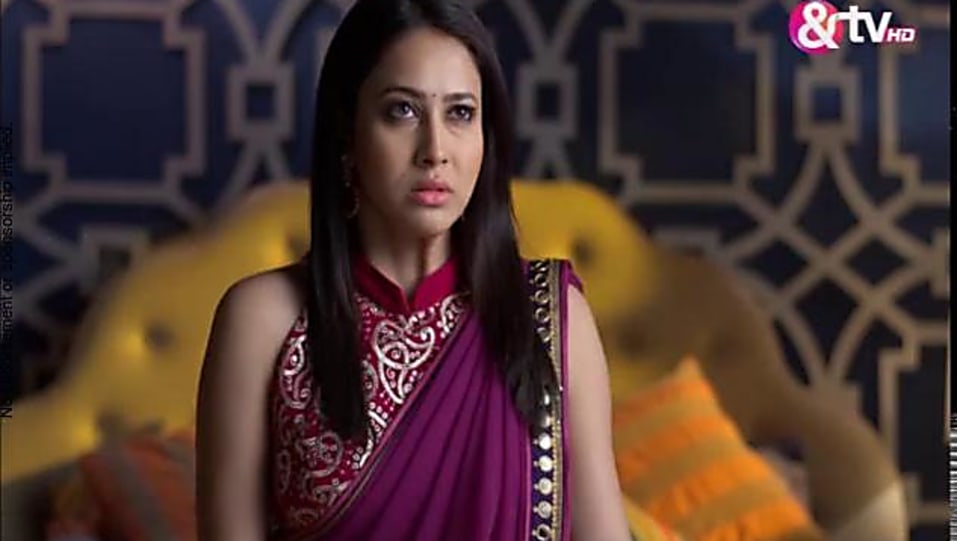 Juhi:Bela…what you did cannot be justified.


Mayank:You hurt our friend a lot Bela.We did'nt expect this from you.
Bela kept weeping.Mahir felt like telling them not to hurt his Bela.But before he could say anything Sumitra interrupted.
Sumitra:Enough.You all have insulted us a lot.Now we are leaving.
Prerna and Anurag wanted to request them not to go.But words did not come out of their mouth.They were helpless.
Mahir:Bela…I am going.But please tell me what the reason is.I know that you are not doing it purposefully.
Bela kept crying:Don't question me Mahir.
She ran inside.
Mahir left with Sumitra shedding tears.
Anurag,Prerna,Kalyani,Yash,Meera,Sooraj,Manjari went near her.
P:Tell beta,why did you do this?

Bela burst into tears:Because I love Mahir and I want his life to be secure.
All were confused.
Kalyani:What do you mean Bela?
BELA:Some times certain relationships hurt people.This relationship will hurt us a lot.So I backed out.
Sooraj:Bela,won't you tell your bhayya what exactly the matter is?
BELA:Sorry bhayya.This should remain in my heart.That's better.I don't want anyone to suffer because of this.
Anu:I trust my daughter.
Bela burst into tears and hugged Anurag:Papa!
Sooraj:Bela!
Bela hugged Sooraj and cried a lot.
Everyone cried.
Kalyani came out crying.Malhar was standing there.
Malhar:Kalyani…why are you crying?What did Bela say?
KALYANI:She did'nt tell us the reason.But she loves Mahir a lot.
Malhar:If she loves Mahir then there is a serious reason behind her decision.
KALYANI:You are right Malhar.One thing is sure.She is hiding a painful secret in her mind.I don't know how she is able to carry such a painful burden in her heart.I can't bear it Malhar.Bela is a very soft girl.So I don't know whether she will be able to overcome this situation.I am scared whether she will do some blunder out of depression.
Malhar:Blunder?You mean suicide?
Kalyani shed tears.
Malhar:Why are you thinking about unnecessary things?She will not do it.
KALYANI:I hope so.But if she does it I will die.I can't live without her.Since birth we were inseparable.Even death cannot separate us.I don't want any happiness which God denied to Bela.
Malhar was shocked.Tears dwelled in his eyes.
Malhar:What did you say Kalyani?How can you think of dying?Did you even think once about me before talking about your death?How will I live without you?

Kalyani's tears kept flowing.
KALYANI:I am sorry Malhar.I could'nt control my emotions.
Malhar wiped her tears:Kalyani…don't cry…everything will be alright.
Tears did not leave Kalyani's eyes.
KALYANI:Malhar…your words gave me relief.But still I am scared.Tell me Malhar…Will Mahir and Bela reunite?Will Bela get her happiness back?Will her sorrows come to an end?Tell me Malhar.
Malhar held her hands together:Kalyani…If Mahir and Bela love each other,if it's some dangerous hurdle which separated them from each other….trust me…they will unite.God will always unite true lovers.
Kalyani kept her hand on his shoulder:Malhar….I want my Bela back.I want my sweet sister back. Bela will be back to normal.Right?She will get her precious love back.Right?
Malhar:Yes.Kalyani…Bela is lucky to have a loving sister like you.You care a lot for her.
KALYANI:No Malhar…I am lucky to have a sweet sister like Bela.Our relationship is beautiful beyond anybody's imagination.
Malhar:Now a days it's so difficult to find such loving siblings.
Present…
Prerna and Kalyani stood near Bela.
P:Bela,still you have not told us why you refused to marry Mahir though you love him a lot.Now I am asking you again.


Bela felt sad.
Bela:Mumma,I told you many times not to ask me about it.I have agreed to marry Armaan.Now why are you digging up the past?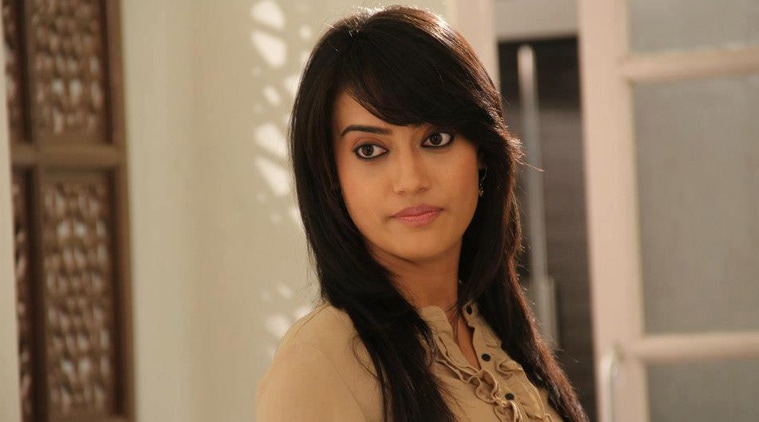 Kalyani:How long can you hide the truth from your family Bela?
BELA:What ever you say,i am not going to reveal anything.
KALYANI:Bela is really stubborn.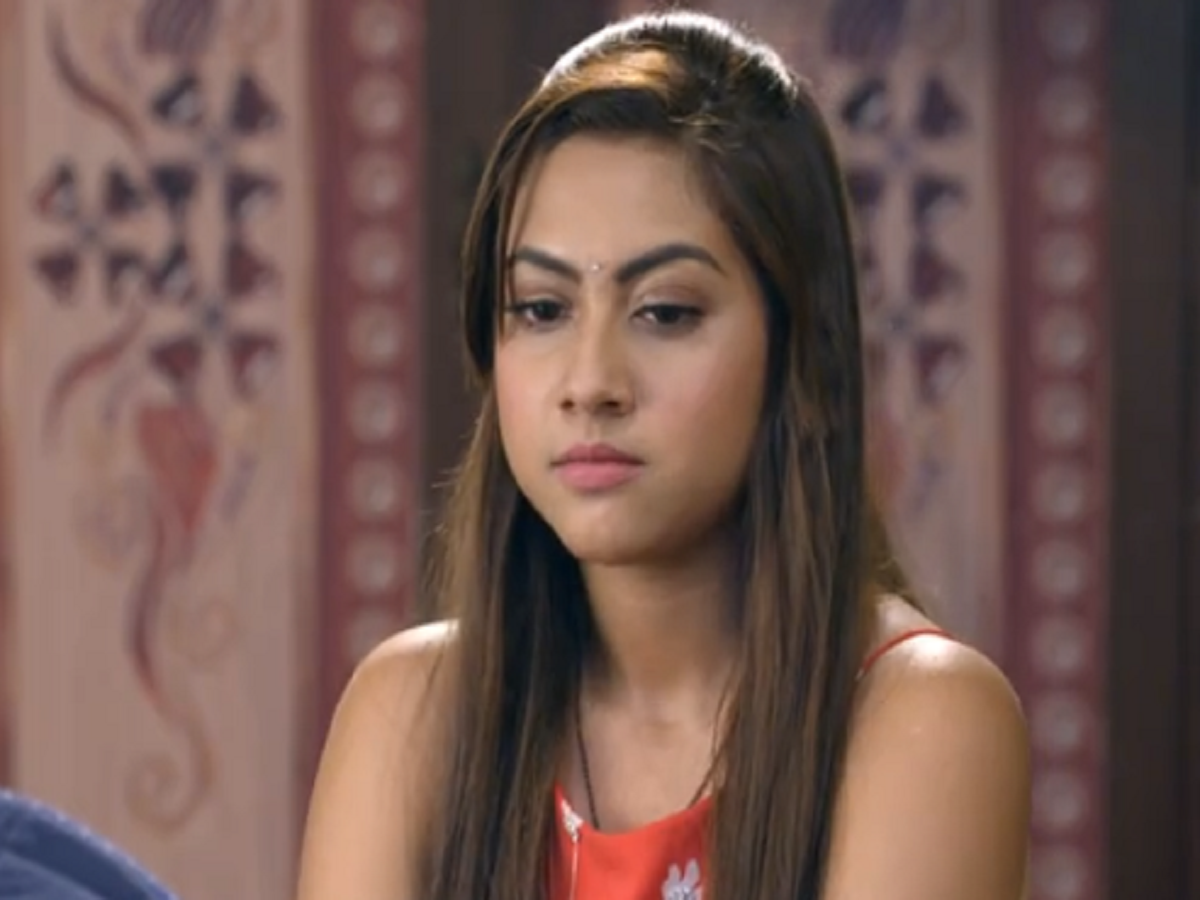 Kalyani left the room due to irritation.
P:I am your mumma Bela.I can see your suppressed pain.I know that still you crave for Mahir.
Bela controlled her tears:Sorry mumma.Let us stop this topic now.Good night.
She pretended to sleep.Prerna thought of how she used to put her to slep when she was small.

Prerna's eyes were wet.She went out.She was shocked to see Anurag.
P:Anurag!
Anurag took her out.
Anu:Tell me what's happening Prerna..You all hid a lot from me.Right?I heard your conversation with Bela.Why I have no right to know what's happening in my daughter's life?
Prerna could'nt control anymore:Mahir is back Anurag.He wants Bela back.Bela still loves him.She pretends to be happy with Armaan for us.
Anurag was shocked.
Anurag was shattered.
P:I pampered Bela with these hands of mine.But…Anurag,though I am Bela's mother even I failed to know her inner pain.
Anu:Even I did'nt see her mind.When Armaan's family brought proposal for Bela I requested her to say 'yes'.No I understand that she said yes only because she knew that I wanted her to forget her painful past with Mahir and move on.But Prerna…If both of them love each other so much then why Bela is refusing to be with Mahir?

P:That's what she is hiding from us Anurag.But one thing I know.She is not happy with Armaan.
Anu:Should we cancel their wedding as Bela is not happy with Armaan?
P:Then how will Armaan react?It's like fooling them.
Anu:But for me my daughter's peace of mind is more important.
P:Don't take a decision in a hurry.Be patient Anurag.
Anurag was confused.
Manjari saw Sooraj being upset.
Manjari thought:Sooraj is out of mood after getting Kalyani's mail.I have to console him.
M:Sooraj,after getting Kalyani's mail you are so upset.Please don't be upset Sooraj.
S:What to do Manjari?I can't understand anything.Mahir is after Bela.Bela still loves him.Still they are not uniting purposefully.I always wanted my sisters to be happy.But both are unhappy because of the present situation.And I am not able to do anything for them.I am helpless.I am a bad brother.
Manjari became upset.She cupped his face:So Sooraj,you are best brother in this world.Anyways we will be leaving for India tomorrow.I hope problems can be solved.
Sooraj rested his head on her shoulder.


She caressed his head.
Sumitra went near Mahir:Mahir,there is a happy news.A proposal has come for you.A millionaire's daughter.If you marry her you will be the most richest man here.


MAHIR:Sorry mom.I don't want to be rich.I will marry only Bela.


Sumitra was shocked:Mahir!You know how she dumped you on the wedding day.She is engaged to another man now.Still you want to marry her.
MAHIR:I am sure that still Bela loves me.That's all matters to me.So I will marry her.I will get her back mom.I won't let her be Armaan Malik's.
Sumitra was stunned to see Mahir's self determination.