HO GAYA PYAR TUMSE let's feel it…. (shot 37)
Next morning,
Abir wakes up from sleep.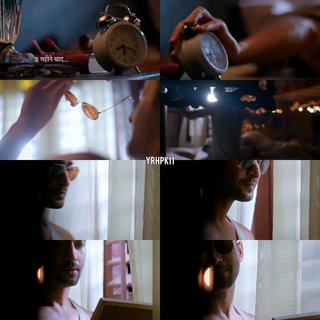 Mishti is still sleeping. Abir looks at Mirror and smiles…
Abir:Happy birthday my jaan… I will get so many gifts
Abir is happy and goes out of the room.
Abir: there is no one out here.
Abir sees Parul in kitchen.
Abir:Maa…
Parul:ha,beta.. everyone is sleeping tired after functions. You woke up early.
Abir gets confused.
Abir:don't you have anything to say?
Parul:you can sleep some more time too. You will feel tired after sometimes.
Abir gets sad.
Abir goes,Parul continues working.
Abir goes to kunal's room.
Kunal is sleeping,
Abir:did they really forget?
Abir reaches his room and sits sad.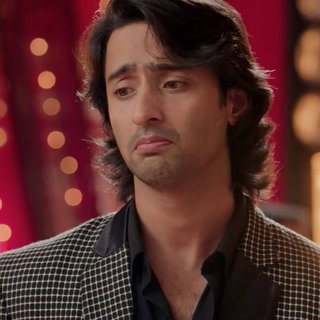 Mishti wakes up and gets tensed seeing the time.
Mishti speedily gets into washroom. Mishti sees Abir half naked.
Abir: can't you knock?
Mishti:can't you lock?
Abir comes out and looks at her,
Mishti: Move aside , late hai.
Abir moves,
Abir:How will she know my birthday?
Abir goes to hall.
Mehul:Good morning beta.
Abir smiles.
Abir( mind voice) :I know sweetheart will know.
Mehul:Abir, pending files should be first examined.
Abir gets sad and nods.
Mishti comes and greets everyone.
Nidhi:are you coming Mishti, I am going to Maheshwari house,
Mishti:nahi,I have to go to hospital today.
Abir (thanks): meri wife hai doesn't know my birthday!
Mishti:I have to say something,there is no management after all our personal issues,so we want discuss about that.
Kaushal:- we left that amid the fuss,
Mehul: let's discuss at office. Good to remind, Mishti
Kunal comes running.
Abir smiles seeing him.
Abir (thinks):my nanko will never miss.
Kunal: Maa… fast I have to get signed in my project.
Abir again gets hurt,
Mishti:let's leave,Abir.
Abir nods.
Kaushal:what happened Abir? You look dull.
Abir:kuch nahi…
They leave.
In the evening,
Abir calls Mishti…
Abir:do you even think of coming?
Mishti:sorry Abir. I have to attend an emergency case.
Abir:I will wait.
Mishti:not so easy task Abir… it will take hours. I will take a cab.
Abir:then,I am leaving. Message me don't take cab,it's not safe.
Mishti: okay, take care.
Abir: its my first birthday which got spoiled like this.
Abir takes his car away.
Rajvansh house…
Whole family is assembled out.
Abir parks and come.
Ketki:bhai…
Abir:How are you dear?
Abir takes blessings from Badipa and Badima.
Nishant:what happened you are looking dull ?
Abir:kuch nahi.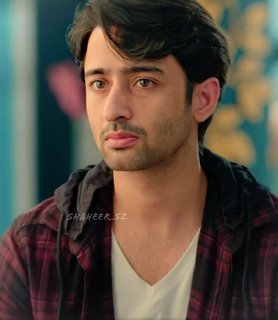 Everyone pampers Nishki… Abir feels hurt by the ignorance on his special days.
Abir cries with his cute face and complains like a baby.
Abir: you all are cruel. How can everyone forget. Nobody wished me and gave me gifts.
Abir sobs.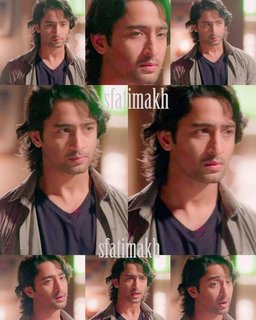 Everyone looks at him.
Parul is about to say something Abir stops her.
Abir:I don't want your wishes now.
Abir turns to go inside house still sobbing.
Abir walks to his room. He hears a blasting sound.
Whole family wishes him birthday. Abir gets surprised seeing decorations his photo's gifts boxes…
Mishti super hot in a red saree comes holding a cake and singing Happy birthday…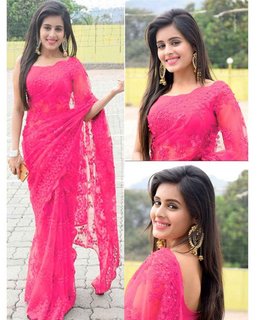 Abir sees her and stands amused.
Mishti comes near him.
Mishti:Happy birthday Abir…
Abir is that much astonished seeing all this all of a sudden.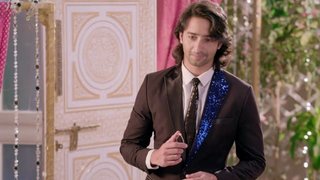 Kunal hugs him and wishes.
Kuhu:how is the decorations bro ?
Abir gets teary eyed seeing the love.
Badima:Again crying…
Abir:sorry,I got angry.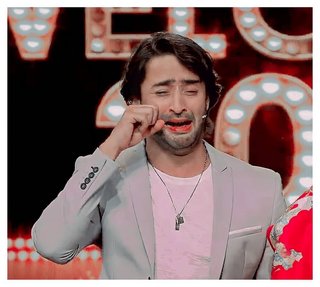 Parul hugs him.
Nidhi:it was all our plan birthday baby…
Kunal:it's party time.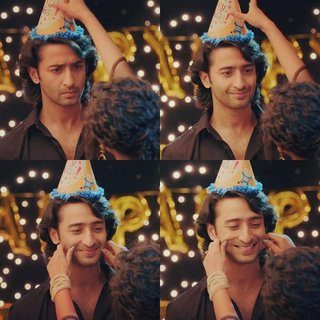 Abir gets surprised seeing all the love showered. But he has a eye kept on our beautiful doll.
Some invited guests and relatives arrive.
Abir is about to cut the cake.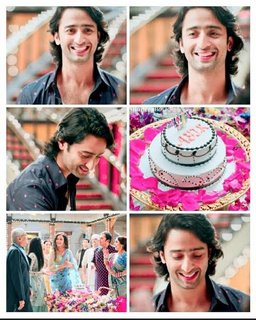 Mishti:I think we should take away some candles.
Kuhu:I have correctly kept as per age.
Mishti:it's not like that,someone was sobbing for not getting wishes.
Abir:Badima,dekho na.
Badima:Mishti… it's for not getting gifts,
Everyone laughs.
Abir cuts takes out the first piece.
Abir sees faces of his loved ones.
Abir gives to Mehul first.
Mehul:nahi,now should be for wife.
Mishti:nahi,papa. Even if he got married to me, other relations also remains same. It's not going to change.
Abir:yes papa, you are first priority for me ever.
Mehul smiles and have it.
Abir then gives to Parul, Mishti… and every members of family.
Abir is busy with relatives, wishes, gifts…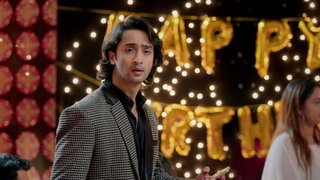 Mishti:jugnu, is this saree too much for me?
Jugnu:nahi,kisne bola. You are looking super didi.
Jugnu leaves.
Mishti (thinks): everyone complimented except my so called pati dev, may be didn't noticed me. Let me go to him.
Mishti walks towards Abir.
Mishti:Abir..
Abir turns and acts to get excited.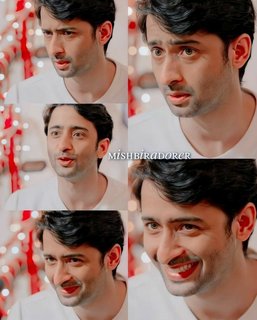 Abir:Arey yaar..
Abir moves ahead of Mishti and hugs a girl.
Kunal: oh, pooja…
He also hugs her. Mishti stares at her.
Kunal:bhabhi,she is pooja the best friend of brother.
Mishti wishes her.
Pooja:you looks so good with Abir.
Abir:not more than you.
Pooja:-naughty.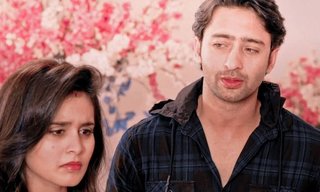 Mishti(thinks): can't you see me khadoos Rajvansh?
Abir:Mishti,please get some cake for her.
Mishti nods.
Mishti:cake for her? What are you thinking of me.
She asks jugnu to serve.
Kuhu:Why is your face like this?
Mishti:I was like this before also.
Mishti walks away.
Kuhu:what happened to her?
Kunal: she is on fire.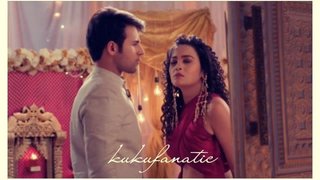 Kuhu:straight bolo…
Kunal:take a look at bro.
Abir is seen talking with Pooja.
Kuhu:jealousy!
Kunal:do one thing, add some kerosene.
Kuhu gets his plan and goes.
Kunal:I know you will do it,kuhu darling.
Kuhu:Mishti, did you noticed Pooja, brother's friend? She is looking damn hot,right?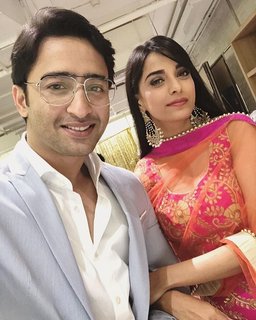 Mishti:looking normal.. have you gone mad?
Mishti walks away to ignore
Kuhu: I can sense a outburst of love soon…
Kuhu gets excited.
After sometimes,
Kunal:where is bhabhi?
Kuhu:even I am searching for her.
Abir is still with Pooja
Kunal:I will ask him.
Kunal asks to Abir.
Abir:-I didn't see her. May be with papa.
Kunal sees Mishti.
Kunal:there she is. Thank you bhai.
Abir sees her talking to someone unknown to him.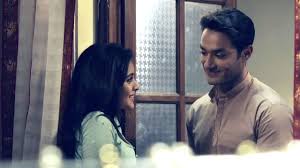 Abir (thinks): who is she taking to?
Kunal:hai bhabhi, kuhu was searching for you.
Mishti:oh! Okay. Meet Mr. Neil. My friend.
They shake hands.
Niel:you can go to kuhu.
Mishti holds his hand and drags him with her,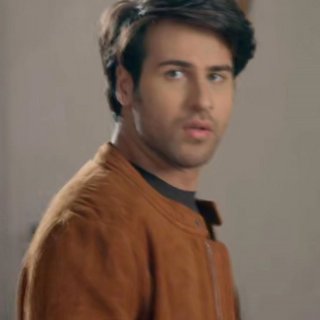 Kunal:did the plan got reversed?
Kuku comes to the stage and invites everyone for a dance.
Abir:- pooja,come…
Abir and Pooja dance… Niel and Mishti dance…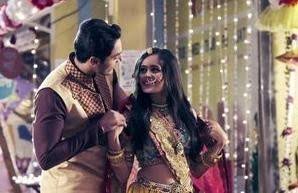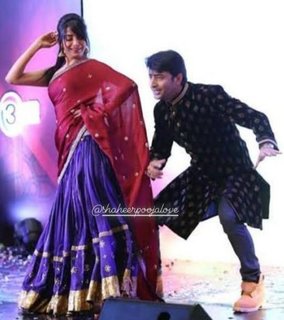 Kuhu:what the hell?
Kunal:we meant for bhai,bhabhi dance…
Kuhu:exactly…
Kunal:come..
Abir is taken away by Kunal.
Kunal: why are you dancing with Pooja didi? Mishti is standing there.
Abir:even she is dancing with Niel
Abir goes with his face full of jealousy.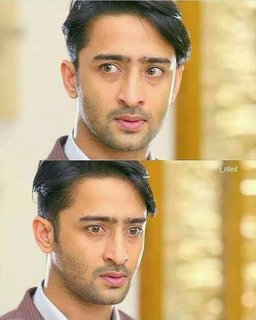 Kunal:oh God!
They continue dance.
Kunal comes and asks Pooja to dance with him.
Kunal takes away Pooja… kuhu takes Niel with her.
Abir and Mishti is left in the stage,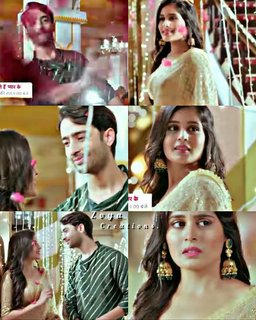 Mehul:why are you two shying like this? Come on…
Kuku makes an excuse and leave.
Mishbir dances…
Party got over sooner.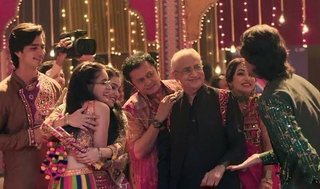 Pooja and Neil leaves…
At night,
Abir is on laptop(working) …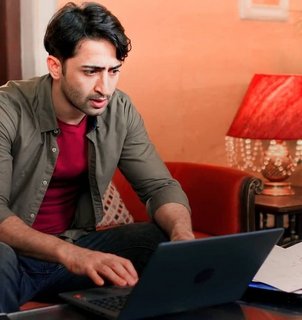 Abir sees Mishti smiling looking at her phone.
Abir:-don't laugh too much like this, people will say pagal ho gaya..
Mishti frowns and ignores him.
Abir:aise kya hai phone main?
Mishti: chatting with Neil,he is saying….
Abir gets eager.
Abir:what is he saying?
Mishti: I was looking hot in red saree..
Abir doesn't liked it.
Abir gets back to work.
Mishti after sometimes goes out of room.
Abir takes her phone.
Abir:who is he to call my wife hot?
Abir blocks his contact and goes back.
Mishti smiles seeing his act.
Mishti:you started this Abir…
Mishti reminisces overhearing Abir asking Pooja's help for making Mishti jealous.
PRECAP: MISHTI DISAPPOINT MEHUL.
Hello friends… I know everyone will be getting angry for not seeing my ff (may be not). sorry. I was too lazy.
Next update on Friday….
Hope you are not missing the track.
Thank you