HO GAYA PYAR TUMSE let's feel it…. (shot 36)
Maheshwari family bails out Nishant.
Rajvansh house is already present there.
Jasmeet as expected blasts out.
Nidhi is silent as they have all have known the truth,
Ketki holds her ears and signs apology to Nishant.
Nishant: please mom,hear us out!
Jasmeet:why should I? You was in jail because of her.
She continues her drama. Mishti helplessly looks at Abir.
Suddenly lights got off.
They hear some sound of something falling down. Everyone panics.
Badipa: I will check,generator
Mehul:first on the torch light of phone.
Everyone obeys. Lights get on.
Badipa:someone switched off the main.
Everyone sees each other perplexed.
Abir:Yaar, Nishant kaha gayi?
Everyone turns.
Jasmeet:My son!
Ketki cries.
Mishti:kuhu, check in the room.
Kuhu goes.
Everyone searches everywhere and is of no result.
Jasmeet is crying.
Abir:Have a look everyone, Nishant is out in the courtyard.
Everyone runs and sees Nishant held captive by someone in a face covered.
Jasmeet:leave my son,please.
Ketki:who are you?
The guy is holding a gun.
Badima:we will give you money as much as you want. Please don't harm him.
Abir: why are you kidnapping him?
Guy:I had got money to kill him by his enemy.
Nidhi:don't do like that.
Kaushal:we can pay more.
Ketki comes near him and pulls Nishant towards her bravely,
Amid the fuss, Ketki is being attacked and injured.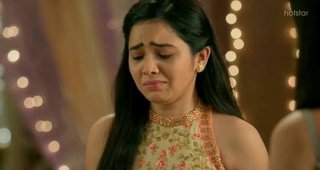 Everyone gets scared. The guy runs, Nishant shouts at him.
Abir:first look ketu, how much she loves you…
Abir signs Mishti.
Mishti:exactly, she risked her life, my dear…
Kuhu:true love is like that.
Jasmeet brings water for Ketki and feeds her.
Jasmeet is melting slowly,
Family brings them in.
They calmly discuss everything.
Decision pending…
Nidhi:I am ready to accept their relationship!
Everyone agrees.
Jasmeet:I have only one son. I have many dreams of his marriage.
Everyone feels upset.
Jasmeet:I have a condition,I have to see my Nannu's marriage with all rituals,then I will accept Ketki.
Nishant hugs her,Everyone is happy.
Abir:Mishti…bring sweets!
Mishti:Badima has gone!
Badima brings jalebis,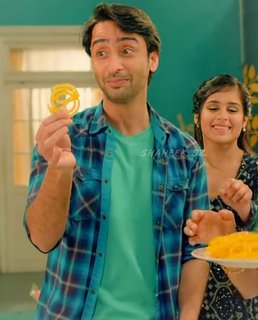 Everyone share happiness.
They finalise to get them married soon as possible.
Mehul:we will take a leave,thank you.
They get ready to leave.
Abir:You two didn't even think of us?
Everyone looks at him.
Parul:kaun?
Badima:His heart is beating here.
Pointing at Mishti. Mishti smiles.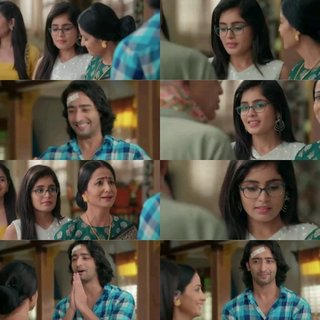 Abir:only my Badima knows me.
Badima:Naughty boy!
Parul:we are not taking her. You two fought and left house. It's all upto you.
Mishbir looks each other,
Mishti:Abir asked me to get out, he should apologise.
Abir looks at her, Mishti playfully smiles.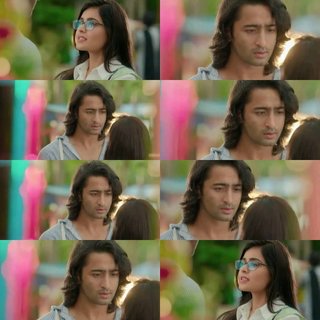 Mehul:I am with my daughter.
Abir walks to her. Mishti looks at him.
Abir:I fought with you, I asked you to get out. Come back when you miss me.
Mishti frowns.
Everyone laughs.
Nishant:Boys never apologise.
Kuhu:is it so? Then, we won't also easily forgive,right girls?
Ketki:yes!
Mishti looks at Abir.
Mishti(thinks):why do my heart asks me to go with him?
Kaushal: Then,it's okay let her stay here.
Mishti:I will come after my brother's marriage.
Abir(thinks):she is so stubborn,why can she come?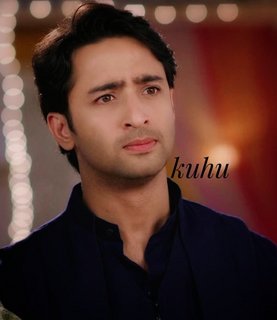 Everyone leaves.
In morning,
Mishti calls Abir.
Abir:kya?
Mishti: you should say hello first!
Abir:Hello…
Mishti:I forgot to say something yesterday.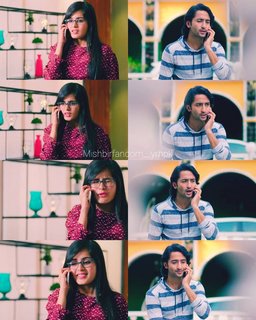 Abir:yes,bolo…
Mishti: we should inform police about yesterday attack ,what if it is Varun?
Abir:not necessary!
Mishti:what are you saying?
Abir reveals his plan. The attack was of his plan to make them agree.
Abir: it was all my Plan B. I didn't get a gap to tell you.
Mishti:it was a risky plan, you should not have involved gun.
Abir:it was all dummy! The guy was kunal.
Mishti:kunal… she laughs. I didn't even recognised.
Abir: no one understood.
They laugh.
Ketki's marriage functions are all speedy.
Engagement…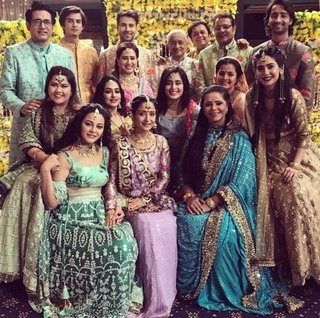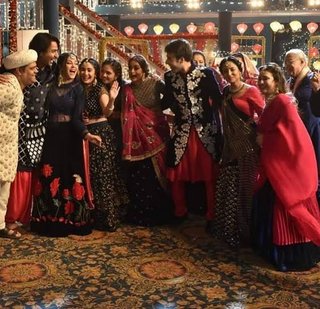 Sangeet…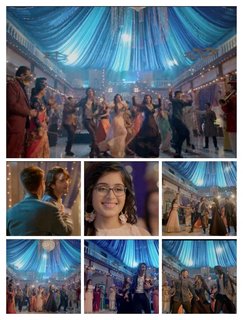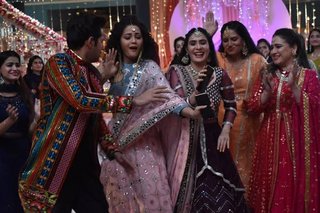 Mehendi…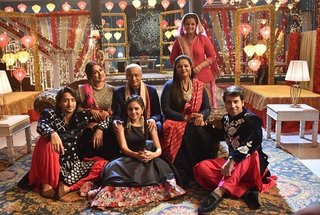 Haldi day at last….
Everyone is busy with preparations…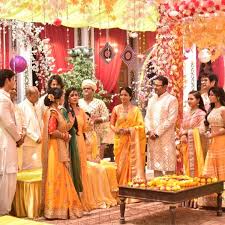 Jasmeet: We are taking Haldi… come fast,kuhu.
They reach Rajvansh house.
They start rituals.
Mishti goes to their room, she sees Abir talking over phone.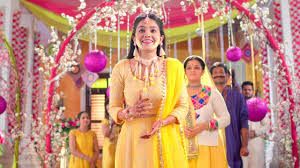 Mishti:what's all this, you are busy in phone in all rituals.
Abir: just like that,nothing serious.
Mishti looks at him.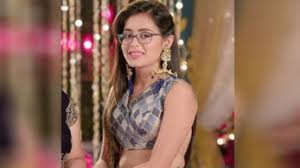 Abir: Go down,ladies function hai, they will look for you.
Abir pulls Mishti out.
Mishti:something fishy,I will find out.
She goes. Abir takes his phone again.
Ketki is seen happy,everyone applies Haldi.
Kuhu:where is your brother's?
Kunal and Abir come. They also applies.
Mishti goes to wash Haldi in her room.
Mishti sees Abir's phone.
Mishti:what is he hiding?
Mishti takes his phone.
Mishti:will it be cheap? Wife hai uska,I can check.
Mishti goes to washroom with his phone.
Abir comes and sees his phone missing.
Abir:Mishti,you are inside,right? Have you seen my phone?
Mishti:No!
Abir rings his phone from another and hears the ring from washroom.
Mishti:I am caught.
Abir enters washroom.
Abir:give me my phone back,choti motu.
Mishti:first tell me,what are you hiding?
Abir:what will I? Give me.
Mishti nods no and runs. Abir catches her and holds her close to wall.
Abir:Give me.
Mishti nods no. Abir holds her hand and they are lost in their eyes,
Abir's phone rings, Mishti takes it.
Abir takes the phone from her and talk. Mishti tries to hear but in vain.
Mishti:get lost,khadoos!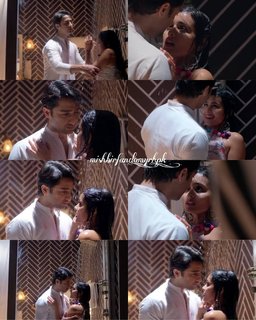 Abir pulls her back.
Abir:are you doubting me,wifey?
Mishti doesn't look at him. Abir holds her by her waist too close.
Mishti looks at him.
Mishti:I want to share the problem.
Abir:but I don't want to share sorrow.
Mishti:we should share happiness and sorrow.
Abir sees her
Abir: our plan flopped!
FB….
Mishbir and kuku is meeting at a place.
Abir:we have to discuss something important for thier happiness.
Kuhu:tell clearly..
Kunal:-we have to take care of varun and his family.
Mishti:I agree,let's warn them
Kuhu:I don't think warning will work.
Abir:let's do something big.
Mishti:you have thought something,tell what is it.
Abinal: simple…Kidnap
Mishti: how is kidnap simple?
Kuhu:#super.
They dicuss and all agree with the plan.
Kuhu:#for happiness of NishKi…
Everyone smiles.
Reality…
Mishti:kaise?
Abir:Varun get escaped from the place.
Mishti gets nervous.
Abir:we will take care . don't worry
Mishti:we don't have time,it's marriage time.
Kuhu calls her out,
Mishti is tensed leaves in assurance of Abir.
Wedding time arrives…
Barat arrives with Nishant…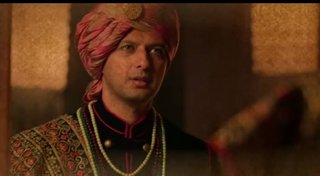 Wedding rituals starts.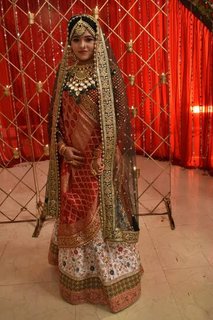 Everyone is happy.
Nidhi:have sweets Jasmeet ji!
Jasmeet: Thank you Nidhi ji.
Abir smiles hearing that . Mishti asks him not to.
Kuhu:how did you manage to get Varun?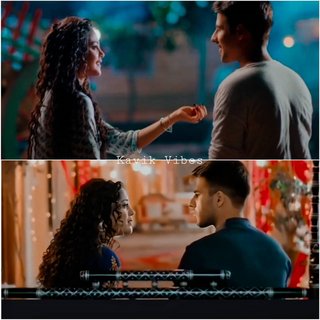 Kunal:we are Rajvansh boys, nothing is impossible.
Kuhu:stop boosting yourself.
Kunal: why can't we?
Kuhu smiles looking at him.
Ketki is leaving from the house…
Abir:she suffered a lot,please don't make her suffer again.
Nishant assures him. Everyone is teary eyed.
Ketki:-thank you for accepting me…
Jasmeet hugs her.
Badipa:We are taking ketu with us… don't worry we will treat her as ours.
Mishti stays back.
Mishti:don't worry Ketki will be having a great time in my house.
Abir:I know. Still don't know why I feel sad about her departure.
Mishti holds his hand for emotional support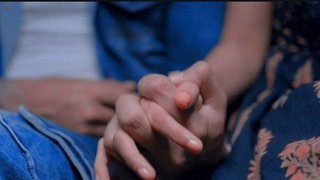 PRECAP:ABIR IS HURT.
Hello… I apologise for not uploading yesterday,as I was not in a mood to write. I have made it much more lengthier.
Thank you.