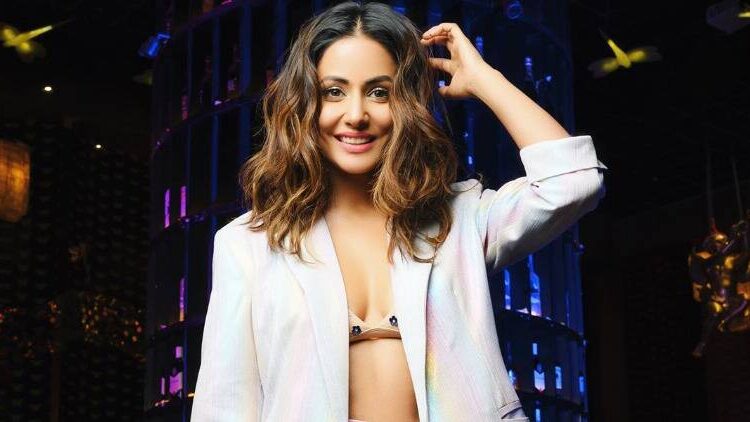 Hina Khan aces 12 Years in the Industry!!
One after the other, Hina Khan is adding feathers to her cap and we are stunned to see how fast she is climbing up the ladder of success. Popularly known as 'Akshara' from her show, Yeh Rishta Kya Kehlata hai, Hina needs no introduction and is a household name .
She had taken huge risks in her career by letting go of handsome amount of money, and choosing what is best for her. Surviving in the industry has been a hell of a task and she believed in taking baby steps and did not hurry instead.
Now that the diva has completed 12 years in the industry, she is as elated as she should be. In an overwhelming long post on social media, Hina says,"When life gives you lemons… don't wait to make that lemonade!
But what if you can't differentiate between lemons and oranges ?
I probably had the potential and did jump on to grab the opportunity the first time I was offered but I never planned on it. I have always been instinctively spontaneous. But it was the mix of courage, consistency and competitiveness that made me choose the right fit for my career at every single step. And I cannot elaborate enough.. words would not do justice to the respect and gratitude that I have for all the people who have liked my craft, appreciated my work and encouraged me to persistently pursuit my passion. First Television actress to receive Dada Saheb Phalke Award concluded the message by writing "The completion of 12 years into this journey is not just a celebration of all the projects I managed to do or the achievements that became iconic landmarks. It is also about the warmth and bond that I have with you .. my appreciators .. my fans. I am nothing without this invaluable encouragement and You make it worthwhile.. every single day …and I hope to always have that special connection with all of you."
https://www.instagram.com/p/CJ-e9tQJ2Lp/
On completing 12years Hina Khan said that this is just the beginning of my journey and I look forward to many more. She is very much keen on performing on the big screen and also gave a shot to some. Though they didn't work out that well, she is trying to make to that.
Also known as Sher Khan, she emerged as Big Boss 11's first runner up. After that she also aced at the Cannes Film Festival.
The actress recently posted a video on her social media handle showcasing her entire journey right from daily soaps to her films.
https://www.instagram.com/tv/CJ8VPR9Jl2S/
Are you a Sher Khan fan too?