HAWAYEIN | S-02 | E-25 – OBEROIS IN LONDON

Warning: A non-numeric value encountered in /home/ftpusers/tellyu/public_html/wp-content/themes/publisher/includes/func-review-rating.php on line 212

Warning: A non-numeric value encountered in /home/ftpusers/tellyu/public_html/wp-content/themes/publisher/includes/func-review-rating.php on line 213

HAWAYEIN | S-02 | E-25 – OBEROIS IN LONDON
---
RECAP–
https://www.tellyupdates.com/hawayein-s-02-e-24-pinky-turns-piggy
---
HOLA CUTIES, AND I AM BACK WITH ANOTHER EPISODE DO READ, I AM EXAMS WENT WENT SO FINALLY WOW I CAN FINALLY CONTINUE FLUENTLY ??…OKAY THANXALOT GUYS FOR SHARING YOUR LOVE ON THE PREVIOUS EPISODE !!!…E N J O Y !!…?
---
OBEROIS

IN

LONDON
---
@MC NORIA DELLIS GALLERY
@LONDON
Dolcee "Shivaay you must have a try, its the famous raspberry collection, try naa"…
"Are you kidding me !!..no way !!…i will leave if you guyz force !!" Shivaay replies !!…?
"C'mon shivaay dont be a spoilsport !!" Anika teases ?
"Shutupp anika…i said nooo" shivaay says for the final time !! And they shouts "APRIL FOOOOOOL" ????
Anika "We were kidding with you…arey aaj april fool hai naa toh kisi ko toh banana tha…toh socha aapko hi banate hai…MAHA PAPPU !!!" ???
(Today's april fool day naa…so i thought to make you fool)
"Yes we were kidding you sweet potato" dolcee twinkles her eyes !!…??
Anika "??"…
"Ohh you guyz are really naughty !!" Shivaay giggles !! ??…in his mind "Meri toh jaan hi nikaal di thi inn logo ne" ??
(These guyz were about to kill me almost)
Anika starts to choose lipsticks for herself !!…She buys someone lipsticks for her friends also…They both finishes billing and leaves !!!…
@ROAD
Shivaay & Anika are in their car…Anika is driving…
Shivaay "Today i am taking you to such a place for dinner which will surprise you !!…"…
Anika "Shivaay are you befooling…or you're serious ?"…?
Shivaay "Serious yaarr…hahaha" ??
Anika "Okay lets go"…
@THE LEDBURY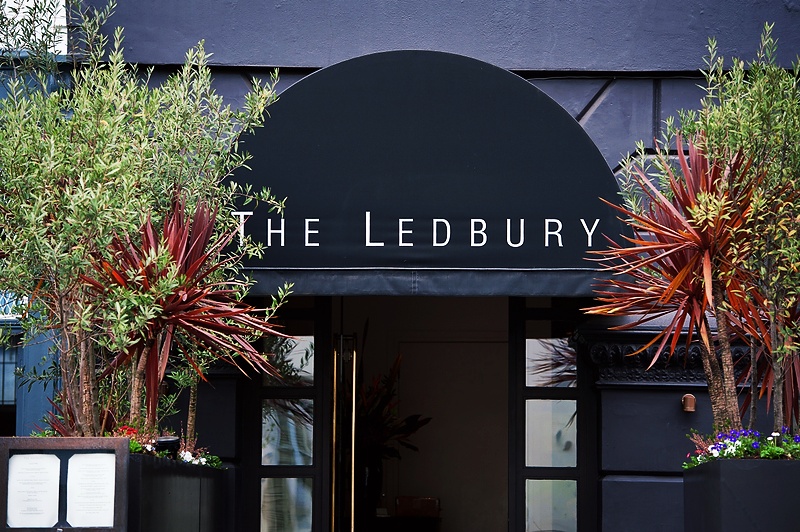 Waiter pours whiskey in shivaay's glass !…Anika is mesmerised seeing this beautiful restaurant !!…
"Absolutely Beautiful…Today we will have dinner here" She asks excitedly !!…?
"Nahi nahi, yaha par hum aaye hain bartan maanjhne keliye" he replies sarcastically !!…?
"Really"
"APRIL FOOOOL !!" Shivaay says loudly !! ??
"Ohh Shivaay !!" ??
The whole place is privately booked for Shivika !!…Thats why no one is there to offend !!..Exotic food gets served for them…
He gently holds her hand and my staring at her eyes "Anika, after 1 week we will get engaged….but still you didnt confessed your feelings to me"…
"Shivaay…you know naa…i am a bit shy regarding this matter …thats why the day when you proposed me i didnt was not able to express my feelings !!" Anika explains softly !!…☺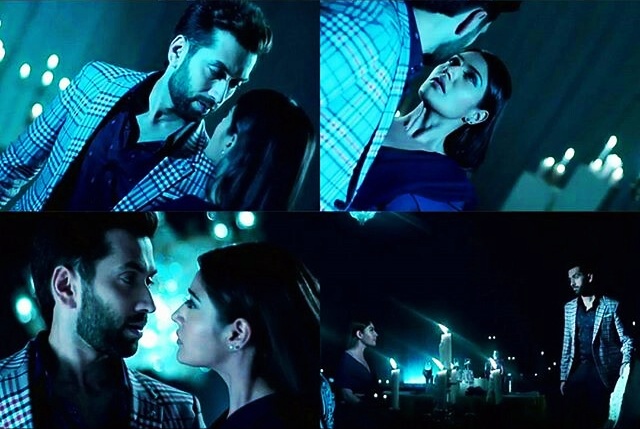 Shivaay "Its okay, i am more happy that at this moment we are happy together…i will be waiting for your answer !!"…?
Anika "Huh…I will try my best to say those 3 magical words to you" she says smiling !! ??
Now they starts grabbing the yummilicious food !!…
"Meh toh control bhi nahi kar paarehi" she expresses her feelings for her food's passion !! ??
(I m not able to control also)
"??…lets grab this" shivaay too joins her in this mission khaana complete !!…
---
ONE WEEK LATER
---
@STARPLEX BUNGALOW
@LONDON
Anika is selecting outfits and talking on phone with avilasha…
"You made me sad…avi this is not good yaar…i thought you are coming !!"
"So sorry yaar, but as you know that mom-dad went to delhi to see the condition of our nani who is at death bed !!"
"I know yaar, and i hope nani gets well…but you also not coming"…
"Actually, an event is going to take place here, and the authority wants me to be the incharge of looking after the dishes !"
Anika asks "Okay i see, and what about your new boss ?? Is he the same kinda old monk like your previous boss ?"
"Haha…No he is calm and sweet in nature !"…
"Ohho…are you getting attracted to him" anika bites her tongue !!…
"Ehh….nothing like that" avi giggles !!…
"Okay will miss u…chal will call you back…see yah" she cuts the call !!…
@HOTEL MAGNOLIA
@MUMBAI
Avilasha cuts the call and smilingly turns back and suddenly hits Ayaansh !!…
Avi "Oh…i am so sorry"
Ayaansh "Its okay Miss Avilasha…i must say you looking are very pretty in this outfit !!!"…?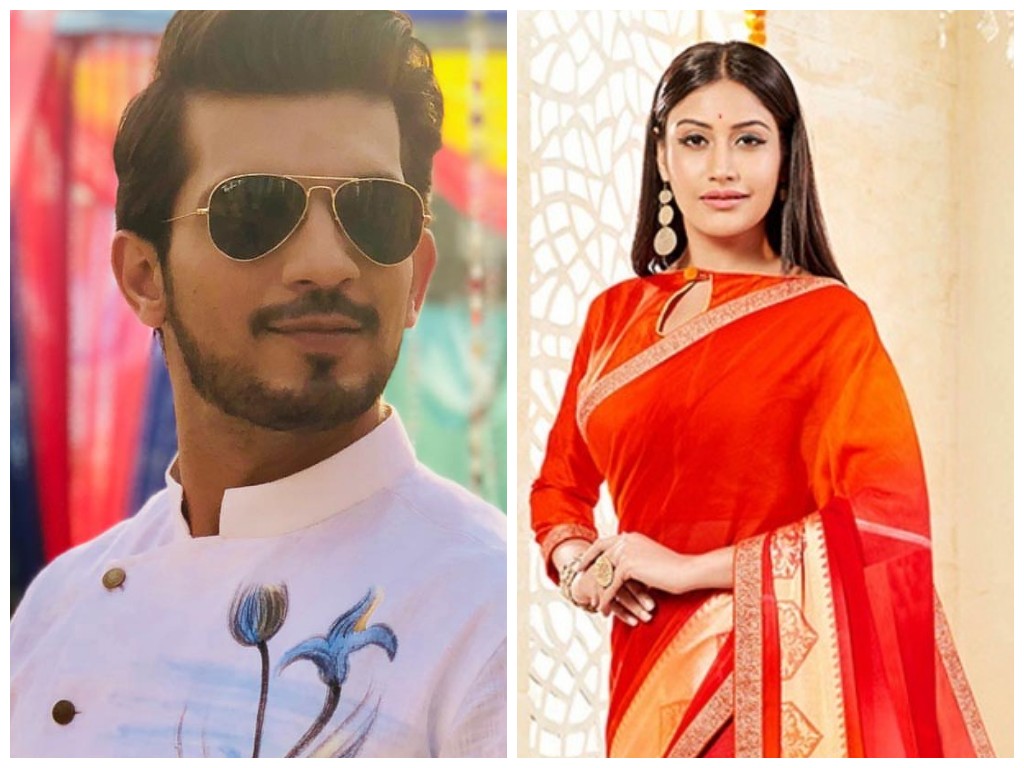 "Ohh thanxalot sir !!"…?
They both leaves from the garden discussing about the event !!…
@STARPLEX BUNGALOW
@LONDON
Anika is now selecting her jewellery !!…Suddenly shivaay enters into the room…
Anika "Ehh you came at the right time, tell me which one ?"…
Shivaay interuppts "There's a surprise for you !!…come..come…come !!" He drags her towards downstairs !!…
"Surpriseeeeee !!!"….
Anika gets SURPRISED seeing the Entire Oberoi Family London !!!…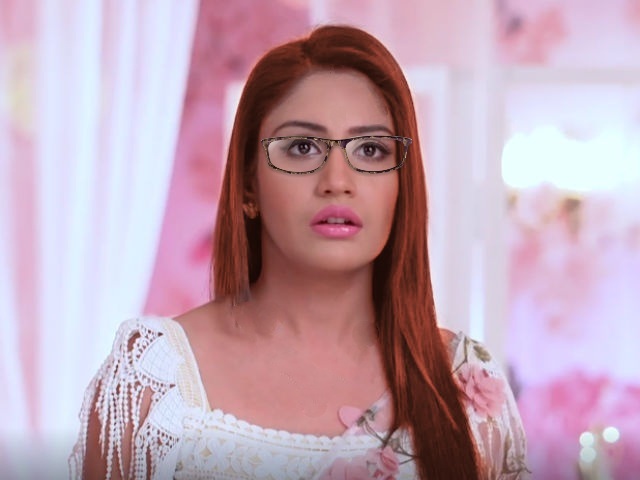 She comes quickly downstairs and hugs OmRuGauMya !!!…
"I cant…cant believe, you all are here !!…i am still not able to believe !!" Anika gets tearry eyed and smies !!!
"How's our surprise !!" Tej asks…
"Amazing…Splendid !!"
"Here's something for you ??…Give this to chachi !!" Gauri says anika and then asks Rishav too give something !!!…?
Rishav gifts anika a pack of chocolates !!…??
"Awww…how sweet Rish" Anika plants a kiss on his cheek !!…?
Shivaay "She was very sad, as her family was not able to come !!"…
Rudra "But no probs…we came here naa…Anika's second family !!"…?
Om "Exactly" !!…?
Anika smiles "You guyz pls sit !!…Dadi, let me prepare a glass of lemonade for you all"…
Dadi "Okay okay puttar !!…Come lets sit !!"…
Pinky "O my maata anika…there's pool also !"…?
Anika "Yah aunty"…?
Jhanvi "Its so cool and refreshing" !!…?
Pinky to anika "First i was against this marriage bcoz you left us before saying !!…But when i saw my son inviting us on his and yours wedding, i made up my mind !!"…
Dadi "Hum khush hai ki tujhe akal aayi !"…
Anika brings lemonade for everyone, they all drinks !!…
Pinky "Trully mummy ji…you rightly said, Shivaay-Anika are perfect for each other !!"…
Anika HUGS Pinky !!…Pinky HUGS her too…?
---
PRECAP– SHIVIKA'S MAGICAL ENGAGEMENT
---
A SURPRISING EPISODE IS COMING UP NEXT…
SHIVIKA'S DREAM-STYLE ENGAGEMENT !!!…?
STAY TUNED !!…
THANKYOU SO MUCH EVERYONE, DONT FORGET TO SHARE YOUR COMMENTS & LIKES BELOW…
WILL UPDT PRETTY SOON
LOVESSS
RiANA

Warning: A non-numeric value encountered in /home/ftpusers/tellyu/public_html/wp-content/themes/publisher/includes/func-review-rating.php on line 212

Warning: A non-numeric value encountered in /home/ftpusers/tellyu/public_html/wp-content/themes/publisher/includes/func-review-rating.php on line 213