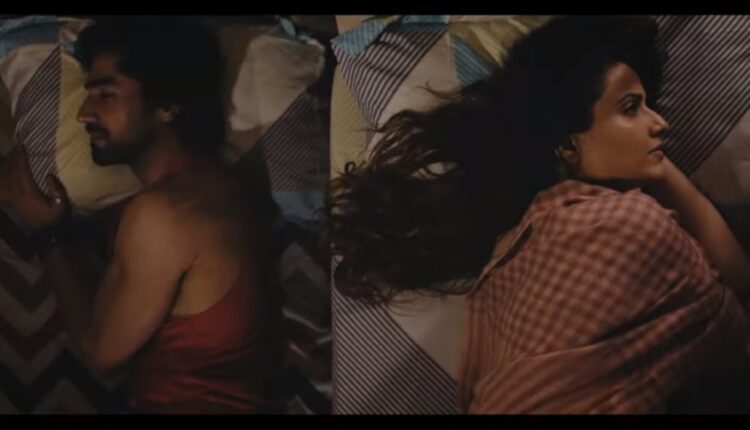 Harshad Chopda and Smriti Kalra are all set for their upcoming musical series 'Woh Aakhri Mulaqaat'. The BTS photos and videos from 'Woh Aakhri Mulaqaat' are already doing rounds on social media and are garnering a lot of attention.
The trailer for 'Woh Aakhri Mulaqaat' is out now on youtube. The trailer in spite of being everything a musical series should be, is not garnering good numbers till now. The music in the trailer is amazing and the cinematography is also brilliant still till now it has garnered a little more than eleven thousand views only.
Both Harshad and Smriti are looking great in the video and it seems that they have played their parts well. Though there is not much that we can derive from the video in terms of the story but the video sure does have a good vibe to it.
Harshad also shared the trailer on his Instagram account and wrote, "
"RAFTA RAFTA PHOOL KHILE…AUR PAL LAGA MURJHANE MEI….RISHTON KA MAANJHA, MAANJHE MEI ULJHAN…HATH KATE SULJHAANE MEI"
Presenting our FIRST EVER MUSICAL SERIES 'WOH AAKHRI MULAQAAT' Trailer a dedication to your hearts from ours."
Take a look at the promo here:
Both Harshad and Smriti have been away from the screen for a while. Their fans must be mighty excited to see them back on the screen.