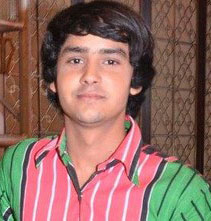 Happu Ki Ultan Paltan actor Sanjay Choudhary ATTACKED on the road
The times are struggleful and almost everyday we hear something or the other which makes us wanna end 2020 even earlier. Actor Sanjay Choudhary recently had an encounter which made us wonder, what is happening to the world. He was in for a rather unanticipated instance when he was attacked by goons suddenly. The actor was attacked by a group of men who threatened him and extorted money from him. It happened in Mira Road on a Thursday afternoon and he later on went on to talk about it to a daily.
Talking about it with Bombay Times, he said, "I was on the road towards Naigaon, when a man on a scooter approached my car and started banging on the window, hurling abuses at the same time. He made me pull over and asked me to roll down the window. As soon as I did that, he put his hand inside the car, opened the door and got inside. He snatched my mobile, and told me that my car had banged into his two-wheeler, causing damages worth `20,000. He claimed that his hand was also injured in the accident. Soon, two-three other men joined him. They wanted me to withdraw `20,000 from the ATM and give them. When I told them that I didn't have that much money in my account, they threatened to call the police and started abusing me. By then, I was scared. Finally, they took the entire money in my wallet (`700), returned my phone, and left. I was too shaken to drive for some time and remained inside my car. When they saw that I had not left, they came back, and asked me to drive off immediately. I think they were scared that I would call the police."
He is planning to file a police complaint now. He concluded saying, "I went to Mira Road Police Station, but I was told that this falls under the jurisdiction of Vasai Police Station. So, I will do the needful in a day or two."
We hope justice is served.
Choudhary is currently seen in Happu Ki Ultan Paltan and is also known for his role in Yeh Un Dinon Ki Baat Hai.