HAPPILY EVER AFTER (A Kaira OS) (Part-a)
I am really irritated with the present track of yrkkh  , the divorce track is being stretched too much , so here is a os  on the current track , this os begins from 20/08/18 episode
Kaira go inside and the judge asks them if they want to get divorced , if their decision was final ? . naira and karthik looked at each other tensed
Naira : no sir , we dont want to get  divorced
Karthik : we want to give our marriage a second chance
Naira looked at karthik emotionally , tears welled up in her eyes
Naira : we want to give one more chance
Karthik : we dont want to get separated , we dont want any divorce
The judge was surprised , he said :  why have you decided this at the end moment , you have wasted our time , anyways a good choice , happy life ahead
The lawyers : hamare fees de dena han ?(dont forget to give our fees)
Naira smiled .
Mansi and anmol left ahead to their house . naitik and family stayed there
Mansi entered her inlaws house , nandini welcomed her
Karthik and naira came outside the court
They saw naksh keerthi and nani  , naira hugged keerthi , karthik hugged nani .
Nani : i knew children , nothing bad would happen , your relation is not so weak
Keerthi : lets go home , mansi and anmol would be missing you both
Karthik and naira entered the goenka house
Naitik : so we too will leave now ?
Naira : yes papa , we should leave now
Dadi : where are you going naira ?
Suwarna was irritated , she left the place hurriedly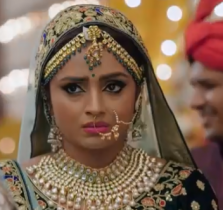 Naira : no dadi , i cant stay here
Suwarna entered shubham's room , the room had been maintained the same way he used to keep it after his death , his clothes were washed , his cupboard was  cleaned every week
Suwarna touched the photograph kept on wall , her eyes welled up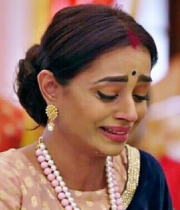 Suwarna  : you died because of naira shubham , how do these people expect me to invite her back into our house ?
Suwarna suddenly got angry seeing  shubhams photograph , she realised she had never been right to anybody , she had only given shubham away  , she had lost him . she banged her head against the cupboard , blood came out of her forehead , the cupboard slowly opened and a diary fell down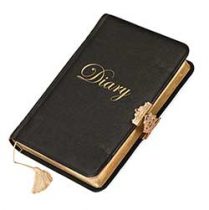 , her hands trembled as she read the name shubam on the diary
She opened the diary it was dated some two and a half years back
The date was just two days before shubham's death , the page was written in hindi with some spelling mistakes
I am illiterate ,  but yes i know enough hindi to write this , i always wanted to be rich , i wanted to live in a bungalow , have cars , what not , they say if we ardently desire something it gets fulfilled , my dreams too got fulfilled , i have got such a wonderful family , i dont have any regrets in my life , except of this regret that i am not going to live for a long time  because of this stupid addiction , i browsed on internet today , it says overdosage of drugs lead to major life threat , i dont know , i am really tensed but what to do i am not able to give up this , naira bhabi has told me that she would tell the whole family about my addiction after bade bhaiya's birthday celebration . if i die…no no i wont die , but if at all i die i will die happily , bade bhiya  and bhabi are happy , my parents love me , i have lived a rich life , all i want after this is my family to be happy and contented , naira bhabi and bade bhaiya to be happy , my mother to always have happy tears in her eyes
tears burst out from suwarna's eyes like water from a dam, spilling down her face , she saw her doll (the one she used to keep before shubham came back ) . she had never known that shubham had got that doll and had kept it with him . she hugged that doll and cried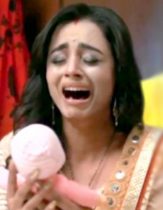 she closed the diary and cried her heart out remembering all her moments with shubham
TO BE CONTINUED…