Life Ok's Ghulaam brings an uncommon conception with a realistic story. The tale starts in a crime city named Berahampur. The city has his own laws set by the cruel men ruling with dominance over women. The shocking crimes seen in Berahampur gives a new definition to distress.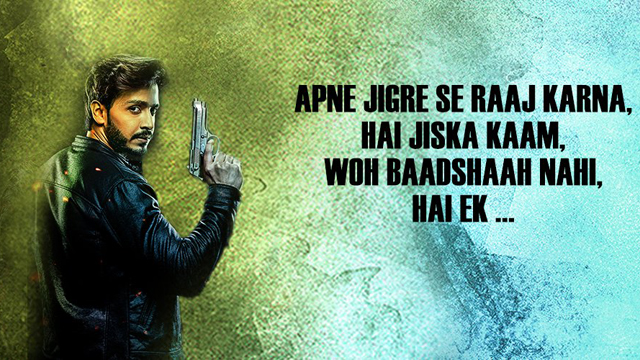 Ghulaam revolves around the life of Rangeela. He serves as a slave to his owner Veer. From a puppet to a hero, Rangeela's journey is the main plot of the show. Rangeela is seen as fearless and smart guy, but his slavery limits him in all attributes. Rangeela can do anything to fulfill Veer's wishes. Right and wrong do not matter to Rangeela. He goes through a change of heart after meeting Shivani. Rangeela gets against the principles set by Veer and brings a huge change in the fate of Berahampur.
Main Characters:
Rangeela: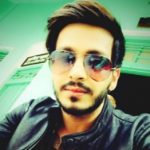 Rangeela is Veer's slave. Rangeela is fearless, clever and much loyal to Veer. He is a devotee of Lord Shiv. He is much daring and can fulfill any task given by Veer. Rangeela has his childhood memories flashing in mind, which makes him intense and lovable. He has one aim in life, that's to be obedient to Veer. Rangeela can never imagine to get against Veer. Veer means the rule book for him. Rangeela appears sweet and helpful sometimes. Rangeela suppresses his emotions and forgets the world, when it comes to obey his master. Rangeela marries Shivani to handover to Veer. Rangeela madly loves Veer and bows down to Veer with respect.
Veer: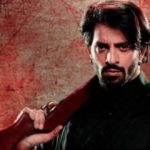 Veer is son of Bheema Pratap, the head of Berahampur, which is the crime capital. Veer is courageous evil man. Veer knows he won't get any bride by her will. Veer either buys or kidnaps the girls for marriage. He decides for his life and is arrogant to the core. Veer is a wrestler and enjoys life full of action. Veer has his loyal slave Rangeela. Veer regards him as a brother and loves Rangeela for his mad loyalty. Veer makes Rangeela fulfill his motives. Veer owns Rangeela, but has faith in him. Veer has trained Rangeela for slavery since their childhood. Veer has life risk seen in his birth chart and chooses to marry Shivani for settling his kundli problems.
Shivani: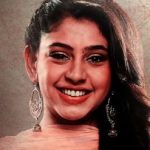 Shivani is a simple and sweet girl. She belongs to a small town Sambhar from Rajasthan. She is very shy and gets uncomfortable seeing people. She does not like to interact with boys. She is innocent and does not find logic in anything. She does not know much of places. She is humble and good hearted. She is easily likeable. She is an orphan, and raised by her uncle and aunt. She is praised for her culinary skills. Shivani falls in love with Rangeela. Shivani panics on little things. She transforms into a bold girl after landing in Berahampur. Shivani also brings a huge change in Veer's slave Rangeela, who happens to be her real husband.
Cast:
Param Singh as Rangeela
Niti Taylor as Shivani
Vikas Manaktala as Chaudhary Veer Pratap
Pradeep Duhan as Chaudhary Bheema Pratap
Sareeka Dhillon as Rashmi
Indraneil Sengupta as Raghav
Story So Far: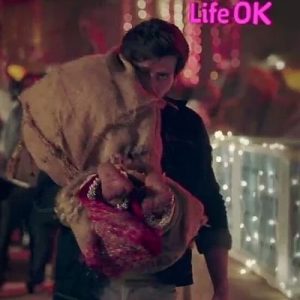 A lovely couple is seen travelling and being excited for their marriage. The girl Rashmi gets kidnapped by the goons. She is told about being taken to Berahampur. Rashmi understands that city is the one only known for crimes. Rashmi is taken to a haveli. Veer's introduction is done. He wrestles and wins over the opponent. Veer's father Chaudhary Bheema Pratap Singh tells the villagers about his son Veer, who is getting married tomorrow. He tells women are just objects for them and asks Veer to party at night at their casino. Rashmi shouts on them for kidnapping her for marriage. She tells Veer that her fiance Raghav is Special Task Force Officer and will surely find her. Raghav searches for Rashmi.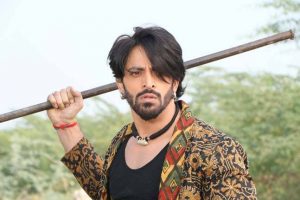 Veer's mum slaps Rashmi and forcefully mends her to accept the relation. She shows her elder daughter in law, who was also kidnapped before marriage and how she accepted them in few days. The elder daughter in law asks Rashmi not to have any hope and get ready in bridal dress. She gives Rashmi a clear picture of Berahampur. Rashmi is sure that Raghav will burn this village once he finds her out. Raghav gets Rashmi's note which was thrown in bin. He heads to Berahampur with his team. Veer continues to party in his casino. Veer tells about his slave Rangeela.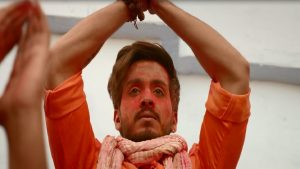 Rangeela's introduction is seen in filmi way. Raghav and his team attack the casino. They kill half of the goons. Raghav confronts Veer and asks about Rashmi. Rashmi meets Raghav and hugs him. Rangeela makes an entry and shoots down Raghav's team. He attacks Raghav. Veer asks Raghav to fight with Rangeela and get Rashmi back. Raghav and Rangeela have a fight. Rangeela throws Raghav in his owner's feet. Rashmi begs them to spare Raghav's life. Rashmi is forced to agree for marriage. Veer questions Rangeela about STF entering the village when Rangeela is given the security management. Rangeela regards Veer as his Lord. Rangeela holds the slavery memories of childhood in heart. He is seen good towards children.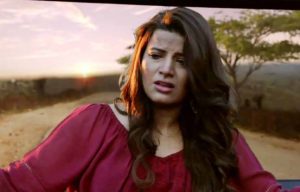 Rashmi agrees for marriage to save Raghav's life. Veer's mother asks tattoo artist to carve Veer's name on Rashmi's hand. Veer refuses to marry Rashmi. He calls a drunkard and declares the drunkard will be Rashmi's groom, as she has insulted Veer. Rashmi spits on Veer's face. Veer punishes her by putting burning coal in her mouth. Veer and Bheema have a talk while watching wrestling match. Bheema orders Rangeela to handle some minister. Rangeela leaves for Delhi. Rangeela comes across Shivani. He helps her crossing the road. Shivani panics when some goons tease her.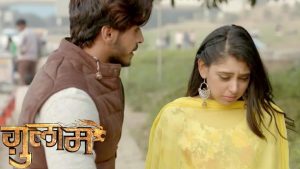 Rangeela beats the goons and helps Shivani. He hears her problem to have less money. He helps her out again. Doctor checks Rashmi and tells everyone that she can't speak forever. Veer's mum is glad seeing Rashmi's state and tells them that Rashmi will stay here now. Rashmi hugs Veer's Bhabhi and cries out. Rangeela meets minister and gives him the money bag. Minister asks Rangeela to work for him after seeing his smartness. Rangeela refuses to the offer and tells him that he is loyal to Veer. Rangeela informs Veer that he scared minister so much that he did not even touch the money. Veer asks Rangeela to do some shopping for himself with that money. Rangeela tells Veer that Veer means everything to him. Veer finds Rangeela mad and is happy to have such a loyal slave.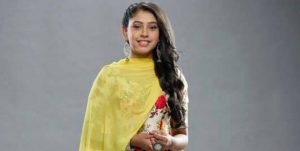 Shivani helps out her uncle and aunt at the hospital. Rangeela spends money by distributing food to people. Shivani does not take the food from him. He looks for her to give food. Shivani cooks food for her uncle and aunt. Shivani makes extra food. Aunt goes to give the extra food to someone needy. Aunt misunderstands Rangeela to be hungry guy, and takes him to have food. Shivani gets angry seeing Rangeela and goes. Aunt tells Rangeela that Shivani is an orphan and their background. Shivani runs seeing a dog and falls over Rangeela. Rangeela compliments Shivani for making delicious food and leaves. Pandit ji tells Veer's parents about Veer's kundli dosh. He suggests them to get Veer married soon to get rid of the problem. Veer's mother decides to find a bride in five days.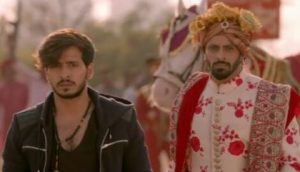 Bheema calls up Rangeela. He orders Rangeela to get a bride for Veer. As per the description of a dumb girl, Rangeela thinks of Shivani. Shivani leaves with uncle and aunt as uncle's surgery date gets delayed. Rangeela heads to her town Sambhar to find her. Shivani tells her friends about Rangeela. She decides to marry the guy whom uncle and aunt choose for her. Shivani tells them that she will marry just once and love her husband a lot. Rangeela emerges out of the lake. Shivani's friends praise his looks. Shivani thinks Rangeela is following her. Her friends help out Rangeela by giving Shivani's house address.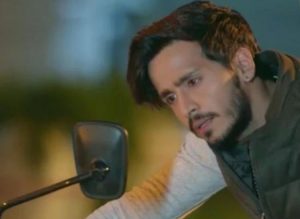 Rangeela informs Bheema that he got the girl's address and he will kidnap her tonight. Bheema asks Rangeela to send Shivani's kundli to match with Veer's. Rangeela sends Shivani's kundli. Bheema shows kundli to pandit ji on his phone. Pandit ji tells them that girl's kundli is fine, but Veer can't marry her. Bheema gets angry and decides Veer will marry only Shivani. Bheema calls up Rangeela and asks him to get Shivani married to an animal or tree before bringing her to village. He suggests Rangeela to marry Shivani, as Rangeela is equal to an animal or tree for them. Bheema asks Rangeela to marry Shivani by Veer's name. Rangeela sends the marriage proposal to Shivani via some lady.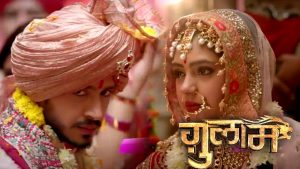 Shivani's aunt likes Rangeela's proposal, while assuming him to be Veer Pratap. Rangeela bribes pandit ji to prepare a fake kundli. Pandit ji prepares such kundli what matches with Rangeela's real kundli. Rangeela gets a fake family to speak to Shivani's uncle and aunt. Rangeela tells Shivani that he is marrying her on his God's command. She assumes him to be saying about real God, while he means about Veer. Rangeela and Shivani get married in the temple. Rangeela registers his marriage by Veer's name. Rangeela asks Shivani not to cry and stops driving being irritated. He asks her to sleep for some time. Shivani asks him about his family. Some goons surround their car, seeing which Shivani gets afraid.
Our Take: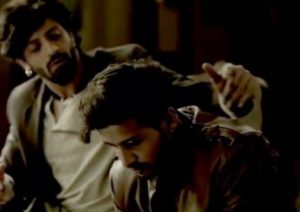 Ghulaam brings a tale showing women suppression in a brutal way. Women oriented shows like Na Aana Is Des Laado and Balika Vadhu dealt with women liberty, rights and empowerment. Ghulaam is different in terms of brutality and regressive content. Some scenes might upset the viewers. The show will make you hate the villains, but praise the acting skills of the actors putting life in their characters. This show can become successful, if given a good watch over a period to develop liking towards the characters.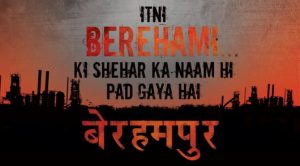 The initial episodes present the women tortured for defying the suppressing people around. The fictitious city of Beharampur brings a way of living, based on only crime. Women are treated as commodities. The concept may turn boring with time. Viewers can expect to see the tracks changing with Rangeela's change of mindset. Ghulaam marks the comeback of Param Singh, Vikas Manaktala and Niti Taylor. All the leads are much popular by their previous stints. Vikas plays Veer Pratap much convincingly. He impresses with his realistic acting.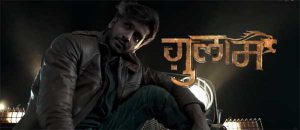 Param Singh plays Rangeela, who is a slave to Veer. Param succeeds to bring many shades varying from white and black in Rangeela. Rangeela's character is colorful as his name and changes completely when he is about around Veer. Veer and Rangeela's scenes are the limelight of the show. Rangeela happily accepting a status of a slave in a particular scene makes viewers feel for him. Niti Taylor plays a shy girl Shivani. She is mostly seen sobbing. Niti has more to come up with. Shivani's transformation into a bold fighter will raise interest. Indraneil Sengupta's cameo was an added bonus. Supporting characters are fairly cast. Graphics could be more catchy. Story pace is progressive, but limited to the fixed concept.
Overall: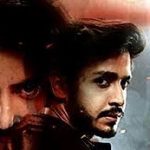 Ghulaam is very much unconventional. Viewers loving romantic sagas running in crime backgrounds can watch this show. There is much of brutality, violence, women suppression and slavery mixed with hope, love and bravery upcoming in the concept. The leads with dark and intense emotions make the show a gripping watch.
Our Rating:
2.5 out of 5
Feel free to post your reviews in comments below. All off-topic comments will be deleted.