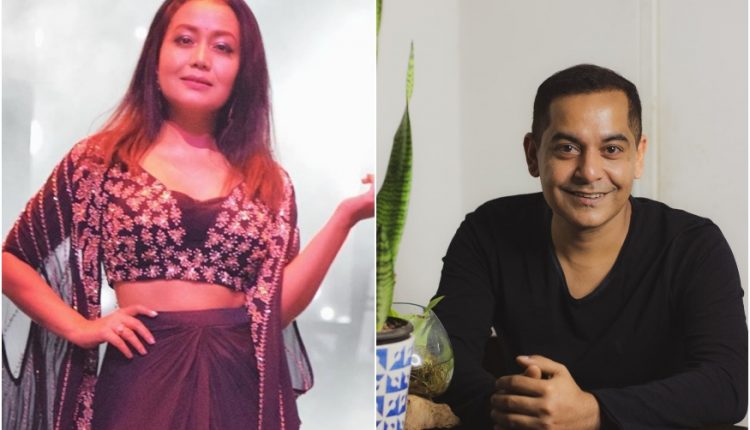 Gaurav Gera APOLOGIZES to Neha Kakkar for body shaming her through a comedy sketch

Warning: A non-numeric value encountered in /home/ftpusers/tellyu/public_html/wp-content/themes/publisher/includes/func-review-rating.php on line 212

Warning: A non-numeric value encountered in /home/ftpusers/tellyu/public_html/wp-content/themes/publisher/includes/func-review-rating.php on line 213

Things seem to have blown out of proportions as surrounding a comedy sketch that involved comedians and actors, Kiku Sharda and Gaurav Gera has struck the wrong chords. The sketch airs on Sony Set Max in a show called Dr. Pran Lele where they had a short-heighted actor playing Neha Kakkar's role and clicking constant selfies and talking in hashtags thus making fun in many ways.
This offended Kakkar's brother Tony and he expressed his dislike and disappointment for the same. The fans are fuming and they are busy slamming Gera and Sharda for the sketch. In a recent interaction with TOI, Gaurav Gera reacted on the same and expressed his respect for Neha Kakkar.
"I would not want to hurt her because I am a fan of hers. I love the way she sings and her songs are definitely parties ki jaan (her songs add fun to the party). Even if I don't know her personally, we share greetings with each other whenever we meet. Her talent is totally appreciated, I am nobody to prove it to her. She has 30 million followers on Instagram who are there to prove her that how much they love her," said Gera.
He mentioned that their intentions were never to hurt someone. He said, "The idea was definitely not to hurt her. She shouldn't have any haters, we have not done this because we hate her. I am just an actor and that is just a show. We were given a few lines to enact by the writers, the channel, the production house. They are more sensible than us and they have their own working equation with Neha because she does a show (Indian Idol 11) for them. I don't have that equation with them. I did a show after 13 years with the channel Jassi Jaissi Koi Nahin, so I leave it to them. I am hired to act and mouth the line which are given to me, definitely we tried (Kiku Sharda and I) a lot to town down a few things. We cut a lot of things because we felt it was not in good taste. We did tried our best. We shot a lot throughout the day," he said.
Finally, he concluded saying, "I have always tried to stay away from controversy. I have tried my best to even stay away from shows on TV. Even during the shoot we kept saying where we felt it is going overboard. We tried our best, but whatever they felt should go they aired and rest they edited out. You have seen what I do when it comes to comedy. I thought they (Channel and Production house) work on so many comedy shows on the small screen they must be aware of the sensibilities. They know what runs and also they had an equation with Neha so they should have known where to stop. But I would like to apologise to her and I love her. She is fantastic."

Warning: A non-numeric value encountered in /home/ftpusers/tellyu/public_html/wp-content/themes/publisher/includes/func-review-rating.php on line 212

Warning: A non-numeric value encountered in /home/ftpusers/tellyu/public_html/wp-content/themes/publisher/includes/func-review-rating.php on line 213