Gathbandhan Review: Dramatic love story with light elements
Colors' brings a promising love story in its new show Gathbandhan. The love journey between two distinct individuals, a gangster and a cop gets many twists and turns. Raghu and Dhanak's love gets tested when they get tangled in the conflicting family backgrounds, their lives, their emotional values and also the laws. Dhanak belongs to a respectable family, while Raghu is raised in a completely different world. He lives with his mother Savitri Bai. He runs the family business of extortion. The love saga between Raghu and Dhanak gets gripping. They share good and bad times, living in Dashrath chawl. Raghu doesn't want their unusual situations to ruin their love. Raghu has full faith in Dhanak. They both try to pass all the tests of love while battling on their chosen paths. They try to look at the tough situations by each other's perception.

Main Characters:
Dhanak: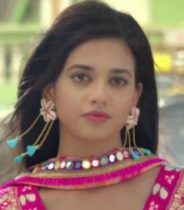 Dhanak is a simple, self-righteous, smart and brave IPS officer. She is a Gujarati girl, holding good miracle values. She follows the path of principles. Ethical living is everything for Dhanak. She believes in justice and equality. She can't stand any tortures. She is much fearless and has capability to undo any wrong. She is determined to achieve whatever she aims in her life. She gets guidance from her dad. She is honest and courageous. Dhanak falls in love with Raghav. She wants to bring a change in the society.
Raghu: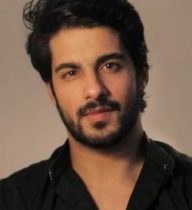 He is a clever, good-hearted, handsome and daring gangster, who is happy to carry the extortion business ahead. Raghu loves his mother Savitri a lot. He is a Marathi guy. He is a complete Bollywood fan. He loves hanging around with his friends. He doesn't have any aim in his life. He just goes ahead welcoming each coming day. He doesn't have any ethics. He follows the book of his own set of rules. Raghu loves Dhanak and gets married to her.
Cast:
Abrar Qazi as Raghu
Shruti Sharma as Dhanak
Sonali Naik as Savitri
Story So Far: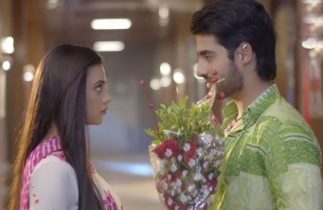 Sejal's wedding preparations are seen. Dhanak is introduced while she is on the way to the market to pick her mum's saree. She gets troubled by some men. The men try to harass her, but she acts bold and brave. She proves that she doesn't need a hero to come as her savior. She fights with the goons and teaches them a lesson. Raghu is introduced, while he is arrested by the cops. He is known to be a don dealing with extortion of rich socialites. He gets surrounded by the cops. He gets help from his mum Savitri Devi.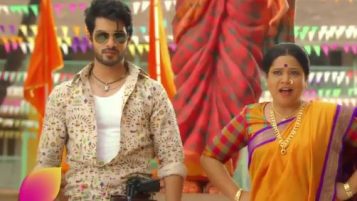 The entire gang from Dashrath Chawl go to receive Raghu. Raghu's influence is seen. Raghu goes to meet Pakya to get details about Mahendra. Dhanak undergoes the IPS training. She makes a promise to punish the criminals and get them on the right path. She wants to serve her country as a honest cop. She also aims to end the corruption in the department. She doesn't want to see any criminal on the loose, troubling innocent lives. Raghu wants to punish Mahendra before the police catches him. He wants to do the justice by his hands. Raghu and Aslam get close to Dhanak's house and try to get inside. They make a plan. Dhanak welcomes the groom's family.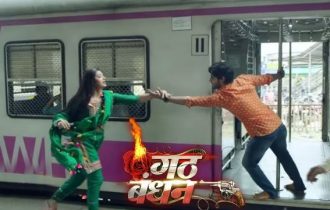 Sejal is happy to meet her in-laws. Raghu takes a disguise of a dholwala. He gets mesmerized when he comes across Dhanak. He falls in love at first sight with her. Dhanak gets mistaken of his identity and lets him in. When the real Dhol artists come there, Raghu sees the cops and makes a quick escape. He starts running from there to get saved. The groom's family keeps their demands just before the wedding. Mahendra buys jewellery to give to them. There are big chaos initiated when everyone learns that the jewellery is fake. The groom's family feels cheated, while Dhanak's family faces more troubles.
Our Take: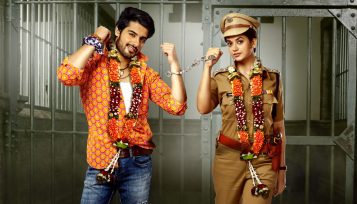 The show brings together two cross cultures of Dhanak and Raghu's worlds. The romance genre works well as a combo with family drama and comedy. Gathbandhan also gets high on emotions and also adds light elements to keep the scene subtle. Dhanak's aspiring dreams get fulfilled by Raghu. He saves her from all the manipulations of his mother. He knows Savitri's take on his marriage with Dhanak. He tries to balance the conflicts between his mum and wife. Dhanak wants to reform Raghu and his mum so that she can bring them on right path. The story sketch is fresh and not seen before since long ago. The characterizations of two different cultures are shown well. The show has made a good mark with initial episodes.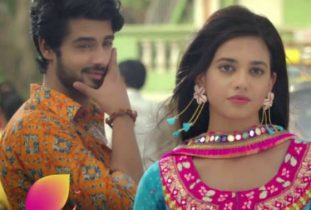 It shouldn't get transformed into a Saas-bahu saga. Viewers can wish the show to stick to the main plot of the complicated love story between a don and a cop. The intriguing part is Dhanak and Raghu's strange influence on each other. Abrar Qazi and Shruti Sharma add a fresh appeal. Their chemistry is good so far. They make a good pairing together. Abrar has put in much efforts to get into the Marathi don look. Be it his costumes, dialect or his body language, he makes it look very close to real. Shruti holds an innocent charm, which works well for Dhanak's character. Supporting cast is equally good. The tempo of the show is fair enough to keep the interest high. Intense drama and action scenes are an added plus.
Overall:
A good attempt by Colors. The show brings an impossible love story. It gets entertaining with the encounters of Dhanak and Raghu. Concept is refreshing. Viewers can hope a progressive story ahead.
Our Rating:
3 out of 5
Feel free to post your reviews in comments below. All off-topic comments will be deleted.