From The Day I Saw You Ft Riansh and Jabir – Ep2
Thank you all for the suggestions.
Episode 2
Scene 1
Riddhima comes to her home and calls Kabir.
Kabir comes in the police uniform.
Riddhima wards off bad sight over him and gets emotional.
Riddhima: This is the day I was longing to see for years. Successfully I made you as a Police.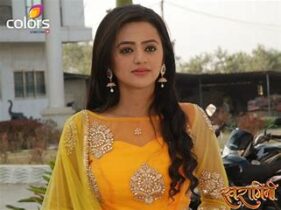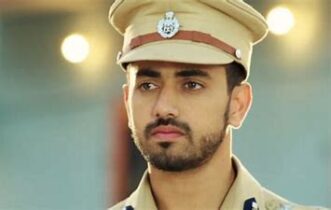 Kabir: Di, I'm just a constable.
Riddhima: It's ok, I know you have a lot of talent. Definitely, you'll get a promotion soon.
Kabir hugs her.
Kabir: It's all because of you. You made me.
Riddhima: I fulfilled our parent's dream.
Kabir: Even I have a dream to fulfill. Your marriage…
Riddhi gets shy…
Riddhi: We'll talk about that later. Now come and have breakfast. It's time.
Kabir goes and she feeds him. Later he leaves for work.
Riddhi thinks of the saint's words.
Riddhi: Whoever can come, they should agree to my condition, only then the marriage will happen.
Customers come to her mess and she starts the work.
A lady comes and gets a parcel from her.
Lady: Today, single-handed you are doing everything. Why did Gunjan hasn't come yet?
Riddhi: She is ill. She'll come tomorrow. And didi, when I started this mess, there was no helper for me. So, I can manage.
Lady wishes her and leaves…
Scene 2
Dhivya keeps on looking at the door.
Jogi: Dhivya, they'll come. Why are you tensed?
Dhivya (in low voice): Vansh should like Rithika. That's my only worry.
Jogi: Dhivya, it's his life. Don't force…
Dhivya feels annoyed. They hear a voice calling them. They see…it's Rithika.
Rithika: Hello aunty…
Dhivya: Rithu beta, come in…
Jogi: Rithika, where are your parents?
Rithika: They're coming uncle.
Just then her parents come.
Dhivya and Jogi greet Tej and Jhanvi.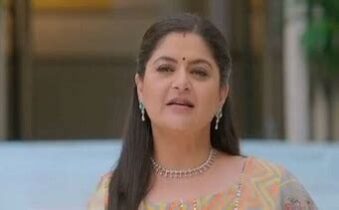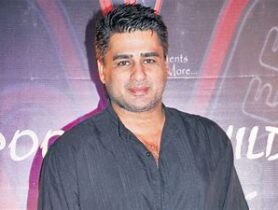 Rithika: Aunty, where is Vansh?
Dhivya: He is in his room, goes and meets him.
She happily goes and eyes Dhivya. They both nod to each other…
Jhanvi: She is crazy about Vansh.
Tej: My wish is to get them married.
Dhivya: Even I want that to happen.
Jhanvi: But it's their life. Vansh needs to agree.
Dhivya: Jhanvi, don't worry. He will agree. He is my son, after all, he'll have standards.
Tej agrees, Jogi feels annoyed while Jhanvi feels concerned.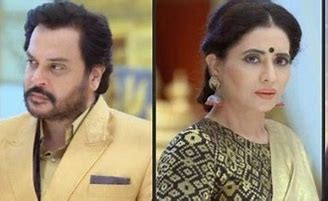 Rithika comes to the room and hears Vansh in the bathroom. So, she waits for him.
She sees his shirt, wears it, and admires herself. She feels as if Vansh is hugging her.
She hears the tap off and removes his shirt and waits for him.
She thinks that she is wearing a saree so that he'll get impressed.
Vansh comes and sees her. She gets shy to see him shirtless.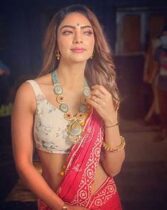 Rithika: Hello Vansh…
Vansh feels uncomfortable.
She also hugs him.
Rithika: How was your trip to India?
She keeps on speaking and doesn't leave his hand. He gets irritated.
Vansh: Please wait outside, I'll dress up and come.
Rithika: Why are you feeling shy? After all, I'm going to be your wife…
He gets shocked…
Vansh: What?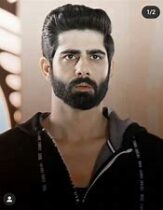 Rithika: Yes, I love you a lot. I have been waiting for you all these days.
Vansh: Stop this stupidity, Rithika. I have always liked you as a friend. I have never seen you anything beyond a friend. So go out and wait.
Rithika gets hurt and leaves.
She angrily leaves home. Dhivya, Jhanvi, and Tej worry…. Tej and Jhanvi also leave…
Jogi: I told you Nah, don't force him.
Dhivya: You stop your lecture. She angrily goes in.
Vansh comes down and sees only Jogi waiting for him.
Vansh: Dad, where are the others?
Jogi: Everyone had their own cause for this lunch, when that didn't happen, they left. But I'm here to enjoy lunch with my son. Can we?
Vansh hugs him.
Vansh: Thanks for understanding me, dad. We'll have lunch.
Father and Son enjoy!!!
Scene 3
Pooja and Dev are sitting together hugging each other.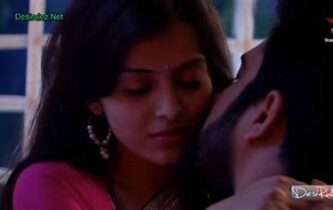 Pooja: Dev, I'll leave now. Today my bro has come home. I need to be there.
Dev kisses her and they both smooch…
Dev: Please stay a little longer.
Pooja: It's time already…
She loosens herself and gets up to leave. She kisses him and leaves…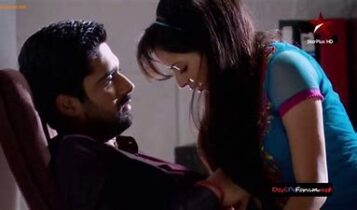 After she leaves, his friends come…
Friend: You both look beautiful together, you are too mad at her
Dev smiles evilly…
Dev: Not on her…on her money. My goal is to marry her, get as much wealth as possible, and then leave for America and get settled with my Jaanu…
The friend gets shocked…
Friend: You can live with Pooja itself Nah?
Dev: Pooja is such a nuisance character, I'm tolerating her just because of money. Or else who can live with her?
Friend: This is wrong…
Dev: What is wrong? Her father promised my aunt that'll he marry her and also got all the property from my Dadaji since my parents are dead. After that, he never cared about me or my aunt. He just married someone and living happily.
Friend: But he was already having the hotel.
Dev: How did it become 5-star? All because of our money… I won't leave him…
Scene 4
Pooja rushes home while Kabir who was in charge of traffic that day stops her car.
Pooja: Why are you stopping me?
Kabir is mesmerized by her beauty….
Keasriya plays!!!!!
Pooja: Hello, I'm asking you?
Kabir: Show me your license.
Pooja checks the dashboard but it is empty.
She gives him money to solve the matter.
Kabir: Oh, you are giving me money to solve this. This is too bad; I'll complain you to in my head.
Pooja: Do you know who I am? I'm the daughter of Jogi Thakur, owner of Thakur Bhavan. Be within limits. After all, you are just a constable.
Kabir: Hello, what are you are speaking too much?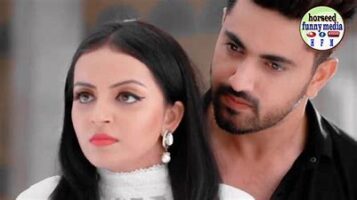 They both get indulged in a fight. The senior officer comes and settles the matter. She pays the fine and leaves. She sees him angrily and leaves…
Let's meet in the next episode!!!!
Cheers!!!
Precap:
Vansh – Riddhi meet…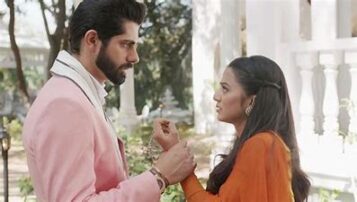 Pooja – Dev intimacy…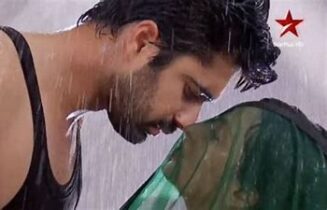 Gunjan's obsession with Kabir…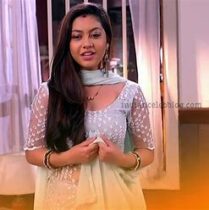 Vansh – Pooja and Riddhi – Kabir's Raksha Bandhan celebration…