The episode starts with Kabir being shocked from the unexpected decision that Vansh has taken it.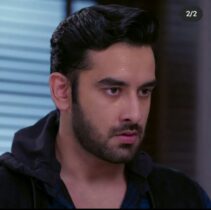 Kabir: What are you saying?! Do you are able to understand what you are saying?! Do you are able to understand the consequences of this decision that you have taken it without taking any time to think about it or even tried to think with anyone of us?! How you could be hasty in such a decision that will differ in Riddhima's life Vansh?!!!!!
Kabir was being super angry while he was facing Vansh and talking with him.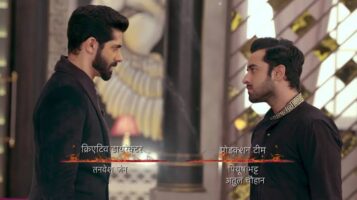 Angre has came near Kabir.
He has putted his hand on Kabir's shoulder to calm him down.
Angre: Please Kabir calm down. You know that Vansh would never take such a decision without thinking about it so much and you have already heard from the doctor that Riddhima's state isn't able to wait for more time and there isn't any way to save her other than that. So what else Vansh could do it?! He isn't having any other choice other than that Kabir. Of course Vansh will be wanting to save Riddhima and he would never want her to be in pain. So please calm down. Vansh is doing what is the best for Riddhima. You have to support him Kabir because taking such a decision isn't an easy thing on Vansh at all.
Kabir starts to calm down after hearing Angre's words.
He was understanding Vansh's hurt and worry about Riddhima.
He was knowing that Vansh isn't tolerating reaching to such a decision, but he has just done that for the sake of Riddhima.
Kabir has came near Vansh.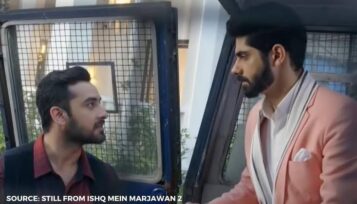 Then he has putted his hand on his shoulder.
Kabir: I'm so sorry Vansh. I'm really sorry for being that rude with you. I really apologize for doing such behavior. I know that there isn't any person in the whole world that will care about Riddhima and love her more than you do. I know that you would never decide anything for her that could be harmful on her. I know how much you love Riddhima so much Vansh. I really understand your decision Vansh, but still you know that it is also isn't easy on me at all. You are also of course understanding the pain that I owns it. She is my sister and I can't bear anything that could happen to her. I can't bear such a thing to happen to her. I'm so shattered and broken so please forgive me.
Vansh holds Kabir's hand in a calming way.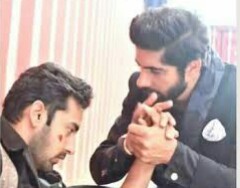 Vansh: I understand your pain Kabir. I understand how it is also a very tough thing on you. Riddhima matters so much to all of us and we will never be able to allow anything to harm her. True me Kabir, I would never be happy with such a decision. You don't know how much I'm broken and shattered while taking this decision, but what I could do Kabir?! This is the only choice that we have it to save Riddhima with it and I will never keep being quite until anything bad could happen to Riddhima. We have to save Riddhima's life whatever are the consequences.
Kabir: You are right Vansh. I'm with you in any decision that could save Riddhima with it. The most important thing to us now is to rescue Riddhima and make her state be stable.
Afterwards, Vansh has confirmed with the doctor about Riddhima's surgery.
He has signed the confirming letter.
Vansh was being so broken while he was doing that.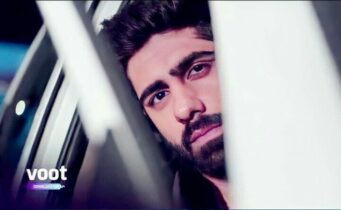 He was blaming himself so much for taking this decision.
Vansh to himself: I'm so sorry sweetheart. I'm really sorry for taking such a decision that will affect your whole life. I'm really sorry for doing that to you, but trust me sweetheart if it isn't related to your safety and rescue I would have never take such a decision. I'm really sorry Riddhima. I just hope that you could understand my decision and you couldn't be upset from me when you get up.
"I would never be able to be upset from you Vansh"
Vansh has got shocked when he has heard this familiar voice.
It was Riddhima's voice.
Vansh wasn't believing how it could be Riddhima's voice.
So he starts looking around him to know the source of this voice.
Then he has seen Riddhima in front of him.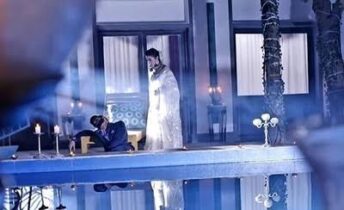 She was smiling a lovely and calming smile at him.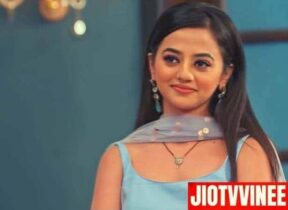 Vansh: Riddhima?! You are here?!
Riddhima: Yes Vansh I'm here. I always be at any place you are on it. I always be around you Vansh. Because simply I'm inside you.
Vansh: I'm sorry Riddhima. I'm really sorry for taking such a decision that is very important to you. I'm really sorry.
Riddhima has came near Vansh.
Then she has kissed him in his forehead.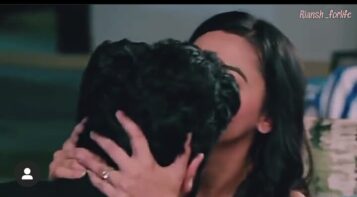 Riddhima: You aren't supposed to apologize Vansh. You didn't have done any mistake to apologize about it. You have done the thing that I could also do it if I was in your place. I would never allow anything to happen to you Vansh and I could have done the same decision just to save you. So you aren't supposed to blame yourself because you didn't have done anything. I will never be upset from you Vansh. Don't blame yourself. Be strong for me please.
Riddhima's words have relived Vansh's pain.
He has came closer to her.
Then he has hugged her a very long hug.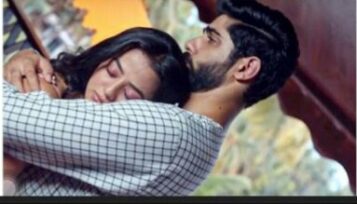 Vansh: I love you so much Riddhima. I really love you more than my own self.
At that moment, Vansh's imagination has got ended.
He has found himself alone and hugging the air.
It was just Vansh's imagination and of course Riddhima wasn't in front of him.
He has seated on the floor in a very broken way.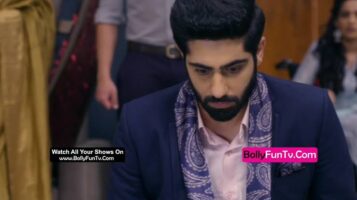 Vansh to himself: Please Riddhima get up soon. Please Riddhima. I really can't tolerate being away from you. I can't spend a second without you my sweetheart. Please get up for the sake of your Vansh. I promise you Riddhu that I will be very strong just for you and I will never lose courage. I know that you will be saved. I know that your surgery will be successful and your case will be out of danger.
At the that moment, Ishani has came near Vansh.
She was very broken and shattered like everyone.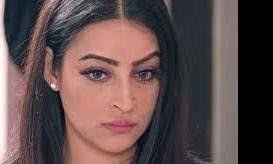 She was just trying to control her hurt to not increase Vansh's pain.
She was wanting to support him not to make him be more stressed and worried.
So she has came near him.
Then she has hugged him a very warm sibling hug.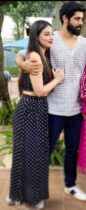 Ishani: I know how you are burning from inside while you are arranging the signing of bhabi's surgery. I know that what is happening is very hard on you to bear it bro, but I'm sure that God will never leave you. I'm sure that God will protect Riddhima bhabi and will save her. You must always have this strength that you own it. You have to always keep being strong bro and we all will always be with you. I will always be with you bhai and I will never leave you. Riddhima bhabi will be fine very soon. Just have the faith on God and everything will be fine.
Afterwards, Riddhima's surgery has started.
Everyone was being very worried and stressed.
Kabir was laying on the floor while being worried and heartbroken.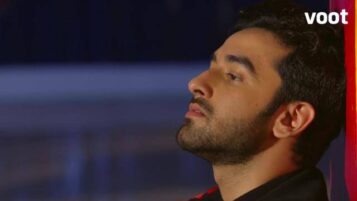 Kabir to himself: Please God protect my sister Riddhima. Please God save her. None of us will be able to tolerate losing her. So please God save her.
Ishani was being very worried and paining while seeing Kabir in this state.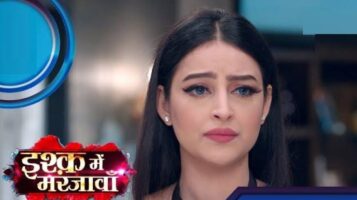 She has just came near him without saying a word.
Then she has hugged him to calm him down and make him know that he isn't alone.
Also Ragini and Angre were being in so much pain and hurt.
Ragini was crying so much.
Angre was trying to calm her down.
Angre: Please Ragini calm down. Your crying will not do anything. It will just affect you and affect the baby so please calm down. Riddhima will never be happy seeing you in this state. So please try to relax. Please Ragini for my sake.
Ragini has thrown herself in Angre's arms in a way to comfort herself with it.
There was more and more shatter and worry inside Vansh.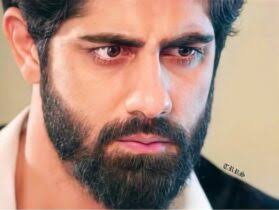 He wasn't able to be surrounded by all those people who are being very worried and stressed about Riddhima.
So he has went to a far area to pray for Riddhima.
He was keeping praying so much.
He was having a very huge faith that God will save his Riddhima and will never harm her.
Vansh( while praying): You have never left me when I was needing you so much God. You are always here to protect me and support me. I have never asked you for anything because you were always giving me everything before even thinking to ask you about anything. But today, I have came to beg you to make this wish of mine true. I would never need anything else after it. I'm requesting you to save the most important and precious person to me. I beg you to save my wife's life. Please God save her. I would never be able to live without her. I could merely die if anything has happened to her.
He was being teary.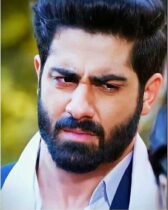 Vansh( completing his prayers): You are the one who has united us and you have made us together and I'm sure that you will never make us apart. Please God like you have united us and has made our relationship very strong which has defeated all our enemies please unite us once again and return Riddhima back to me. Please God listen to my prayers please.
Vansh was being in so much pain.
He was just hoping that Riddhima could be fine soon.
While he was praying so much and being very shattered, a caring hand has got to be putted on his shoulder.
He has turned to see who is this person.
He has got surprised when he has seen his mom being in front.
Vansh: Mom!! You have returned?!!! How and when?!
Uma: Yes beta I have returned. How I couldn't return after what has happened with my son?! I was very worried about you and about Riddhima when I have known about the accident and I directly taken the first flight to India to check on you.
Vansh has immediately thrown himself in Uma's arms.
He was needing to get out his shatter so much.
He wasn't able to hide his feelings more than that.
So Uma's arrive was the best thing that Vansh was needing it right now.
Vansh: Thank God that you have returned mom. I was really needing you so much. I'm totally broken mom. I have to always act that I'm strong, but from inside I'm very broken and shattered. I can't lose Riddhima. I can't. I'm so worried about her. I don't know what will happen next. I didn't have used on that. I didn't have used on being under the power of waiting. I was always the one who is having the control on his life. I wasn't being that shattered before, but who is being in the operation room is the source of my living. The one who is the in the operation room is my Riddhima, my wife, my sweetheart, and my everything. How I could be able to tolerate that?!
Uma was hugging Vansh more tightly to calm him down.
She was trying to relief his pain.
While Vansh was being in that broken state and Uma was trying to calm him down, Kabir has came to him to inform him that Riddhima's surgery has got finished.
So Vansh has rushed immediately to the doctor to check on Riddhima's state.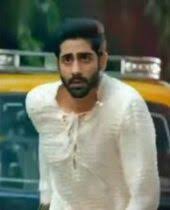 Vansh: How is Riddhima now doctor?? Does the surgery went good???
The doctor: Now, I could be able to tell you all that Riddhima ma'am has got out of danger and her state is just perfect and she is got saved. The damages have got stopped by removing her damage legs so now she is absolutely fine. But yeah like I have told you all we got forced to cut her both legs to rescue her. We are really sorry for that, but like I have said this was the only choice for us. We will get her in a normal room now and you all could see her afterwards when she could gain consciousness.
Vansh has got a little relived after hearing the doctor's words.
He was happy that Riddhima's state is stable now, but at the same time he was afraid and worried from what will be Riddhima'a reaction when she wake up.
After some time, Riddhima has gained consciousness.
She was paining so much.
She was just looking about Vansh.
Riddhima: Vansh, where are you?? Vaaaansh.
She kept calling him.
Until he has rushed to her.
He has hugged her tightly.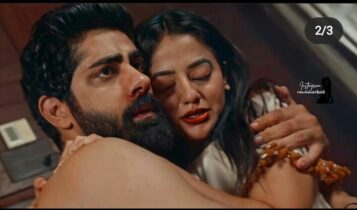 Vansh: Thank God that you have gained consciousness Riddhima. I was dying to see you being awake. Thank God that you are now fine.
Riddhima: Are you fine?
Vansh: Yes sweetheart I'm fine. I have just got fine when you have gained consciousness. Please just relax now and don't do any effort in talking. You need to relax so much.
Riddhima starts feeling something weird on her.
She was feeling that there is something missing.
Riddhima: But Vansh I'm not feeling about my legs. I feel as if it isn't here.
She has removed the blanket that she was covered with it.
Then she has got shocked when she didn't has seen her legs.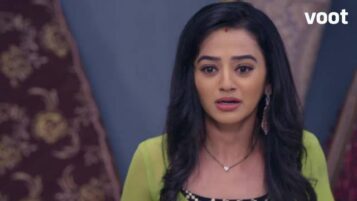 Riddhima: What is that?! Where is my legs Vansh?! Why I'm not feeling them?! Please say something. Why I'm not able to see my legs?!!! Vansh, what has happened?! Why you aren't saying anything?!
Riddhima was panicking so much.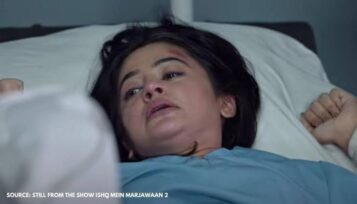 Vansh: I'm sorry sweetheart, but there wasn't any choice for your survival other than cutting your both legs.
Riddhima has got shocked hearing Vansh's words.
Precap: Breakdown.
The end of the episode. I hope you like it. Please bear me guys and do trust your author. Life is filled with such heartbreaks. I do know people who have suffered from such stuff. God never give us any bad thing, he always test us to make us see how we are strong. Let's see how Riansh's love will defeat such a very heartbreak. I'm really sorry for making you all this emotional. Let's just see what will happen next and how this story will be ended. Thank you guys for making me succeeded in reaching to my target on the previous episode. I hope that you all could make me reach to my target on this episode. My target is the same. My target is to reach to 38 comments( excluding my comments). I hope that you all could make me reach to my target so I could be encouraged to update the next episode. The upcoming episode will be published depending on all of yours respond. The next episode will be published when you all could make me reach to my target on this episode. I hope that you all could make me reach to my target so I could be encouraged to update the next episode daily. I know that you are all very supporters and you all will help me in reaching to my target. So please guys keep supporting me the way you are doing. Please guys don't forget your feedback in the comment section below.