Flames Of Youth ( part – 14) – "THe Campfire "

Warning: A non-numeric value encountered in /home/ftpusers/tellyu/public_html/wp-content/themes/publisher/includes/func-review-rating.php on line 212

Warning: A non-numeric value encountered in /home/ftpusers/tellyu/public_html/wp-content/themes/publisher/includes/func-review-rating.php on line 213

Episode 14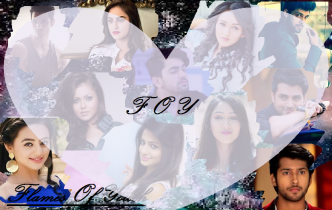 ---
@Ice and Fire Club
Vicky and Preeti are shown shocked to see alia. Tears roll down alia's cheeks. She gulps her tears and wipes them . vicky looks full of shame,  while Preeti feels disgusted with her own self. After all, vicky was still alia's and only alia's. he might not be sure about his heart. But his body had belonged to alia , from 4 long years, without any infidelity. And now, she had been a sour spoon to their sweet relationship.
Alia came forward and looked at her boyfriend with pure disgust. A frown formed on her face. But it converted into tears. For the first time, alia's sadness or anger wasn't jealousy, or any sort of possession, it was insecurity, and it was fear, fear of losing the love of her life. Alia was a heiress, she was a brat, but who said she couldn't love. She loved vicky, and she loved him more than anything.
Vicky looked away in shame. He rubbed his eyes to come to sense. Preeti was speechless, but her expressions were acting as defense.
Preeti – aa…alia.. I
Alia didn't waste a minute of explanation and slapped preeti. That's when vicky's shame and self estimation turned into anger.
He grabbed his pretty girlfriend's hand and turned her around.
Vikcy – aaliaaa !!!
Alia shook in the roar of his voice.
Alia smirked – whats new, vick ? again the same saga. Its some same old bollywood triangle. A happy couple, a middle fdiddle, and she takes away the hero. And again u will shout on me for her. Im disgusted. !
Vicky – shut up for blo*dy gods sake. Look alia, our relation is baseless, as bcoz u don't trust me at all. I was damn ashemed. I wouldve apologised. But u …
Alia- ur sorry wouldn't take  my pain. Ur my ..u kissed her ..this time u didn't unpurposely fall over her. U kissed out of urge !
Vicky's eyes were red, and his lips shivered.
Vicky – id do anything u want;. But I kissed her. She didn't.
Alia – oh plz. She would take the advantage. After all she lusts u. what else she could want but ur money and ur body. blo*dy gold digger.
Vicky had enough and pushed alia, who fell to the ground.
Preeti couldn't take the mess anymore and fell unconscious on the ground.
Vikcy covered his face with his palms , as he saw alia bleeding slightly from her temple.
---
---
@NEXT DAY
@Jamming room of fierce 5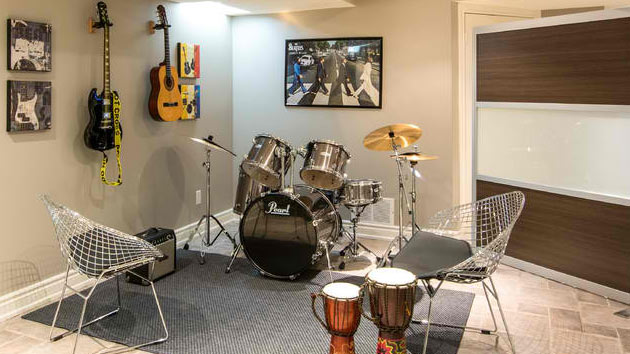 @Saint mary
The fierce 5 are shown scattered in the room.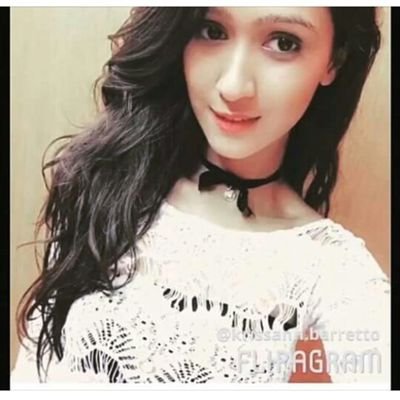 Paras is shown sitting on a a chair, and drawing on the table with a blade. Sam is shown pacing the room desperately, while snaya is shown shaping her nails, as she rolled her eyes, sitting on the same table , alia sat on a couch , her head  having a small bandaid, her face all dull. Vicky was sitting on the floor, with his guitar.
Paras got up and looked at vicky.
Paras – what creature have u become mr.mehrotra.  ?? u hit onj a girl ?? I may p[lay girls, but I don't abuse them., arejh they are flings. But alia is your ..she should be ur priority, and instead u abused her. How dare u hurt alia ??
Vicky knew he was wrong. Yet he defended himself hesistantly.
Vicky – she weas blabbering blatantly. And I was drunk I ….
Sam couldn't resist her anger and punched on the table.
Sam – oh really, why don't u say clearly that that miniature is now more important than fierce 5 , a drink caused u forget one of us. Ok,ay , lets keep aside that alia is ur gf, let her be one of us. Are we that worthless. Pour friendship, all those laughs, smiles, bunks, parties, cries, all that we had was nothing ….???
Tears rolled down sma's eyes.
Vicky – sammy, I know how it feels to be betrayed by ur friend…
Alia – and worse with ur lover…
Alia said expression less….
Sanya looked at vicky stenly, and blabbered the sarcasm queen….
Sanya – kahi aisa to nahi ki ab wo bas tumhe dost hi lagti hai ???
Vickys eyes shot at her.
Sanya – um..i mean, what if u don't feel for her now anymore. That's why she fell down, and got hurt, but u didn't got affected…
Paras – what if u never loved her at the first place..?
Sam – or maybe u love someone else now ????
Vicky looked on…
---
---
@library
Preeti entered to return her books , she borowed the last week. She bumped with Akriti . Akririt  looked way better. She had open wavy hair, and was wearing a churridar with standard specs. She was still the nerd,but more of a twon nerd. Not that village illiterate look anymore. Puffs !!
Preeti was too upset and lost to comment on her but akriti knew the news from her latest turted people, mahek and sureka, and also understood how preeti was feeling. Akriti wasn't her friend nor her enemy…
Akriti – so ..how are u feeling after almost achieving ur goal ??
Preeti snapped at her back – what do u mean ?
Akriti – u had told alia na..that she was vicky's soon to be ex girlfriend. And now…
Preeti smirked – no..not at all. Ur sarcastic, but im rather straight…im upset. I don't want to spearte them. They are happy together. And its true im palyinjg the devil's advoctae. It wasn't alia's concern till I loved him silnetly. But now I ve been trying to separate them . and its my fault. Alia has every righht to scold me. I don't hold any grudge againt her as well.
Akriti – silent love uh ?? like me ??
Preeti smiled fadely – no …u accepted ur love, u just don't stand up for it. Im not that kind. I d rather scream at the top of my voice standing on a bus that how much I lovet hat akru hearthrob of school.
A single tera escaped her eye.
Akriti – u might say ur love is fierce , but atleast im not coming in his way/ love has to be selfless…
Preeti nodded – yeah ..and thus I shall reunite them like before then leave their lives forever.
Preeti walked away.
Akriit fixed her specs
Ur love is like fire which provided warmth, my love is water that provides sooth. Its ismple, u don't get vicky, if I don't !!!
She smiked and walked away.
Mahek and surekha were left smirking at the new drama queen and brattish girl they created.
---
---
@Nadi hills tracts bus
A huge ac bus is shown. Filled with saint mary studs. All students are shown sitting at their respective places. All rmeain num, and fail to enjoy du the recent happenings.
They reach the nadi hills.
@nadi hills
A huge hill top is shown.
Proffessors, students, teachers, staff are shown with luggage, baggage, tgents,. Food items and other accesosories. The groups are divided. And a tent is made for each 3 girls, and boys. All arrange ments are being set .
A lonely side is shown empty. No crowd, no flowers, no people.
Vicky is shown sitting near the cliff. Akriti who notices him there goes close to him and sits beside him./
Akriti – hey..
Vikcy looks at her surprised and smiles.
Vicky – hi akriti..u look changed..
Akriti – and u seem changed,
Vicky – as in ??
Akriti – ur smile doesn't have the carm anymore. It lost its charm…
Vicky smiles fadely. He remebers his charm, his fierce 5.
---
Tumhari  dosti  me bhigi
Si  meri   yeh  zindagi
Tumhari   yaadon  mein simti
Si  meri   yeh  zindagi
Tumhari  dosti  me bhigi
Si  meri   yeh  zindagi
Tumhari   yaadon  mein simti
Si  meri   yeh  zindagi
Aaj   mein  hoo  yaha
Adhura  lagey  yeh  sawa
Akela  main jaau  kahaa
O  yaara
O yaara ….oh …ho…
O yaara  o  mere  yaara
O  yaara  tu  sun ley  zara
O  yara  tu  aaja  reh   yaara
O yaara  o  mere  yaara
O  yaara  tu  sun ley  zara
O  yara  tu  aaja  reh   yaara
Dosti   ka ek   jaha   tha
Hum  sab  se  jo milkey   bana  tha
Tum  bin  tha   mein  adhuraa
O yaara   kaise  yeh  yarriyan
O yaara  kaise  yeh  yarriyan
O yaara  kaise  yeh  yarriyaaaaan  …ho..ho..ho
O yaara  o  mere  yaara
O  yaara  tu  sun ley  zara
O  yara  tu  aaja  reh   yaara
O yaara  o  mere  yaara
O  yaara  tu  sun ley  zara
O  yara  tu  aaja  reh   yaara
---
---
---
Flashback
---
Vicky – Is college me fab 5 rule karte hai. Got it??
Samparanya smirk…
Vicky  buttons up his hurt and sits with them…
---
---
Sam  – paras !! Tera sar phor dungi..
paras – mai tera wala phorunga..
vicky – iska sar toh bachpan mei hi phat gaya tha..
paras  – ha, isiliye hi toh kisi time pe brain phisal ke nikal gaya hoga..
sanya laughs .
sam  pisses and leaves..the trio hi 5…
---
---
end of flashback
---
---
akriti taps on his shoulder.
Akriti – I know ur upset. U've committed ablunder.
Vicky – I know. I lost them .
Akriti – u didn't…they love u ….
Vicky looks on…
Akriti – ur important. Ur worth it . ull win it. One simple sorry and thanks can change the whole world. Trust me,
Akriti grpped his hand. And that's when, cikcy, amidst all the mess, found solace in thhat smile of hers. Myabe, a new story had begun.
---
---
End – collage – | alia | preeti | vicky | akriti
---
Precap – blast at the campfire !

Warning: A non-numeric value encountered in /home/ftpusers/tellyu/public_html/wp-content/themes/publisher/includes/func-review-rating.php on line 212

Warning: A non-numeric value encountered in /home/ftpusers/tellyu/public_html/wp-content/themes/publisher/includes/func-review-rating.php on line 213