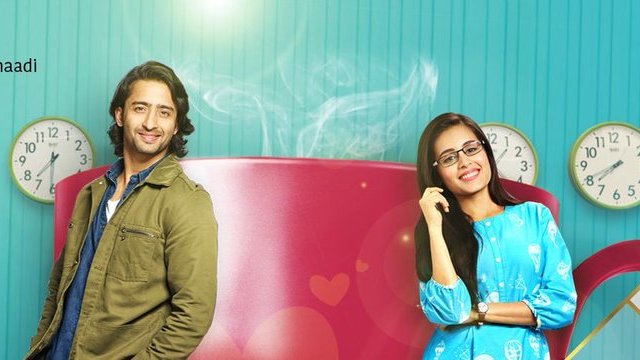 Fans TREND #GiveYRHPKExtension on social media; Upset with the show going off air
Many channels and many makers are busy these days trying to find out the equations which strikes the right cords and makes viewers attached to the shows that are on air. While television shows resumed post the lockdown following standard operating procedures and also keeping in mind the necessary measures, many of these shows have not gained back the basic ratings as the story links were broken for so long. One such show which has suffered the blow too hard is Shaheer Sheikh's  Yeh Rishtey Hain Pyaar Ke. And hence the makers have decided to pull the plug on the show.
There is news that the show is being slated and it has infuriated the fans to an entent that they took to social media to express their anger. The show has been doing fairly, if not that great,  post its return to the screens and given the shift to the 9 pm time slot, it only seems to be a rather competitive zone. However, fans are obviously not very happy about it. Have a look: (ALSO READ: Yeh Rishtey Hain Pyaar Ke To Go Off Air; Sheheer Sheikh REACTS)
They have been trending #GiveYRHPKExtension as they don't want it to go off-air.
Check out some of the tweets here:
|• YRHPK Trend Alert •|

A show which won a million hearts & advocated tht we shld try even if there is a 1 % chance to succeed. The love & hope is reflected in the trend which has crossed a huge 200K. Can we hope for a miracle?@StarPlus @IamRajanShahi
#GiveYRHPKExtension pic.twitter.com/SqlSeSDqer

— Yeh Rishtey Hain Pyaar Ke |Official FC (@YRHPK_OfficalFC) September 19, 2020
. @StarPlus You want TRP right? We want our original timeslot of 10 P.M. back. You give us what we want & in return we'll give you what you want. Deal? @FirstKut_Pro #GiveYRHPKExtension pic.twitter.com/wdajrhOsH1

— | T σ я є є | (@chirpy_toree) September 19, 2020
First u replace ritvikarora on basis of unprofessional behaviour but u r doing also the same unprofessional behaviour now
we fans simply requesting u since Friday night @iamrajanshahi @Firstkut_pro #GiveYRHPKExtension #DKPBeFairWithYRHPK

— tanvi rathore (@tanvirathore15) September 20, 2020
Hamara hatchtag third par hai …and hamee apne mishbir ko fist par pauchana hai at any cost ..koi nhi rokk sakta …iss kadar twitts karege ke har cheeze fail ho jaeege …but this is not possive without you support of all the fans of mishbir….#DKPBeFairWithYRHPK pic.twitter.com/bMaUyBoRNK

— Mishbir Obsessed (@MishbirO) September 20, 2020