FAMILY- THE BOND WHICH NEVER BREAKS. CHAPTER 18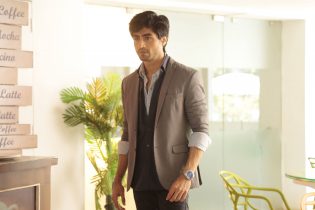 Aditya is shown standing alone in his room. Dada ji enters his room…
Dadaji : Adi..
Adi looks back..
Adi : What happened dadaji.. is everything fine..
Dadaji : Nothing is fine.. beta
Adi looks at him confusingly..
Dada : Its been years… i think you should forget her..
Adi : Dadaji I am … I am trying to forget her… but .. its not that easy..
Dadaji : Well.. i know that.. but you have to forget.. her atleast for your family.. here we all want your happiness.. and i hope you always want us to be happy..
Adi : Yes.. i want your hapiness.. but.. its not that easy for me…
Dadaji : But you have to.. you have time to think till Dinner
Saying this Dadaji walks out of Adi's room .. he looks at Dadaji..
MAYA'S ROOM…
Maya is shown sleeping hugging her pillow . She was similing.. Zoya who comes from outside sees it..
Zoya : something surely has happened..
She also goes to bed..
Downstairs..
Jhanvi : Are you sure you will tell them..
Ashwin : Yes… its there life and their decision. Jhanvi.. you promise me if its a no from the girls.. you won't compell them.
Jhanvi nods
kHURANA MANSION..
Everyone is sitting at the dinning table.
Dadaji : I am thinking of getting Arjun &  Adi married.. Those who agree with me can raise their hands…
All exculding Adi and Arjun  raises their hands.. Shivanya looks at Arjun…
Karan , Sameer and Aarti says something to eachother..
Dadi : Did you three say anything..
Aarti (suddenly) : Conditions!!
Kavya : what conditions..
Karan : Nothing Badi maa..
Tanvi : Sameer say it..
Sameer : Aarti and we … i mean all of us..sh..shivu di and Abhi bhaiyya including all of us..
Mahesh : All of us what??
Abhi : We all have decided how our babhies sould be..
Aditi : What??
Manav : Now that's funny..
Manish : No that's interseting ..
Dadi : Ok… so what are the conditions..
Ragini : Arjun bhai should need a sweet and caring and a over protected wife..
Shivnya : For Adi bhaiyya a sweet simple but a littke strict type is needed..
Dadaji and Dadi laughs..
Manish : See.. now they are more excited for Arjun and adi's wedding..
Dadi : So what do you think Arjun
Arjun : If you all want then.. i am okay with it..
Dadaji : What about you Adi..
Adi looks at his mother who was waiting for his respons.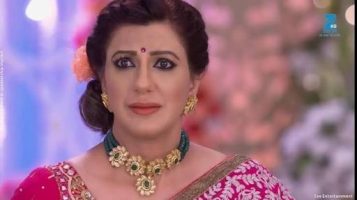 Adi : I am ready..
All gets happy..
Aditi : I will get the sweets…
She runs to the kitchen and Comes with sweets she feeds all … They all feed eachother..
Adi was quite happy to see his mother so happy.. As he haven't seen her this happy in years..
Arju  slowly walks out the situation to his room