ENTWINED BY FAITH…. PART 50…. WEDDING BELLS…..
---
Hye!!!! Buddies…..
Please don't kill me for such a super duper late update. I haven't been in my right frame to pen anything down. Ever since my college has started I have been super busy and going throw some ups and downs and adjustments which have kept me busy more than the usual.
It took me around 3-4 weeks to compile this single chapter together and get it completed and in position that would be worthy of publishing. I know there is a huge gap between the updates and as my tests are knocking right on my door the next update too, may take more than necessary time as I am not able to set my mind right.
Sorry and THANK YOU FOR adjusting and me after being such a lazy writer you guys have helped reach this story half a century.
CONGRATULATIONS TO ALL OF YOU AND A HEART FELT GRATITUDE PERPS…..
LOVE YOU LOADS FOR SO MUCH OF ENCOURAGEMENT AND LOVE….
PART 50….
WEDDING BELLS….
Sukanya: Are you okay?
She asks looking at silently sitting Aryan, who was busy staring at the moon that glowed on the horizon while sitting on the bench in the garden.
Aryan turns towards Sukanya and nods.
Aryan: I am fine, Suk. Come sit.
Suk: You seem too deep in thoughts. Am I disturbing you.
Aryan smiling politely at her: No you are not. It has been too long since we have ever talked. Come sit with me.
Sukanya nods and settles besides him, while both see at the seemingly calming moon. The dazzling night is far more calmer and soothing.
Suk: What's in your hand?
Sukanya asks looking at the papers in his hand, Aryan looks at them and nods in nothing.
Aryan: Nothing.
Suk: Ummm….. Shall I ask you something.
Aryan nods for her to continue.
Suk asks nervously: Do you like Nitts?
Aryan look at her with taken aback expressions but composing himself says calmly: She is the same girl who helped me in Boston. She was the one to help me with Adi and Krish's custody case.
Suk: And the same girl you for the first time liked.
Aryan: Doesn't matters Sukanya.
Suk: Why not? Trust me, if you like her I promise I will convince everyone.
Aryan chuckles seeing her overwhelmed: You don't need to Suk. More importantly it's not about others.
Suk: If it's about Adi and Krish I am sure they will agree.
Aryan: No they won't. Adi will but only for me and as far as Krish is concerned he still couldn't forget Ragini. Moreover, I am not interested. I have already two people completely dependent on me and I am not ready for any other responsibility.
Suk: I thought you like her.
Aryan: Nothing changes, Suk.
Suk: But….
Aryan sternly: No Suk. And right now don't concentrate on me. You are getting all the happiness in the world go behind it, don't miss it because of me.
Suk: You are my bade papa and without you our family and our happiness both are incomplete.
Aryan looks at her and the sincerity in her eyes makes him both happy and worried.
Aryan: Look, I am happy now. And everything isn't about me. And forget that na. I had to tell you something.
Sukanya hums in agreement.
Aryan pulling her cheeks: Ary cheer up na.
Sukanya looks at him adamantly and he chuckles.
Aryan: Okay, I will think about it. Happy.
Sukanya nods and hugs him while he pats her back.
Suk: What's the news?
Aryan: I got the job in Hyundai motors as biker.
Sukanya cups her face with her hands in pure astonishment and happiness. She hugs Aryan tightly: Congratulations….. Congratulations….. I am so happy for you bade papa.
Aryan: Thank you.
Suk: Come on let's tell everyone.
Aryan stops her holding her hand: Ary wait. Look at the time Dumbo. Everybody has slept and it's a big day tomorrow, I will tell them on my own.
Suk: Okay…. Great.
Both sit their relishing the silence for a bit longer and then go to their respective rooms.
#THE D DAY….
All the boys leave for Awasthi's house and girls start getting ready at Shivaay's house.
Anika freaking out: Oh my god!!! Where are my earrings? Who is doing my make up? Where are my heels?
Anika says being totally hyper and scared.
Nitya feels irked with all the bickering but calms herself down and coolly says: You got to chill, lady.
Anika hysterically snaps back: Don't even say that. This all is happening because of you.
Nitya innocently: What did I even do?
Anika glares her, silencing her.
Nitya leaving the room mumbles: She has lost it.
Gauri: How are you talking about?
Nitya making a grumpy face: About your bhabhi. Get her ready or she will kill all of us.
Gauri: Relax Nitts…. I will handle her. You get ready.
Nitya being pissed: You better do that.
Gauri nods and gets in the room followed by Damini, Bhavya, Varinda and Pankhuri. Anika turns towards them looking like a complete mess.
Damini: What happened Anika?
Anika cribs and sits with a thump on the chair in front of the dressing table: Maa…. Look I am not able to figure out anyt…. (She bursts into tears) I am so scared…
Damini takes her in a hug and rubs her back: Calm down Baccha…. Why are you scared?
Anika looks at her with her moist eyes and Damini rubbing the tears off continues: Koi baat nahi, sab thik ho jayega. Shaadi Zindagi ka bohaat bada din hota hai aur iss din ghabrana lazmi hai baccha. Tum fikr mat karo sab thik ho jayega.
Anika sobs a bit and then rubbing her tears off looks at Damini who nods comfortingly and kisses her forehead: Ghabrao mat agr Shivaay ne kuch bhi galat malat kiya na toh mai uski khud pitai karungi tun fikr mat kar.
Anika chuckles and nods.
Gauri: Ary Bhaujai aab jaye aur muh dho li jiye varna aap bhootni lago ge.
Anika nods and getting up goes to wash her face.
Anika: So what am I going to do now.
Varinda: Just relax di and leave everything on us.
Pankhuri: Yes, mumma is getting your dress ready, while Varinda is going to do your hair with Bhavya di's help and Gauri di and I will do your make up.
Anika: Then when will you all get ready.
Gauri: Ary ghabaro mat Bhaujai, apko tayar kar ke hum ek dusre ki help kar denge aur fata fat ready bhi ho jayenga.
Anika: Aur bacche.
Bhavya: Hye bhagwaan…. Sari duniya ki tension meri di ko dena zaroori thodi na tha. Aap bilkul tension free ho jao Bhabhi bacche ready ho rahe hain. Aur Meher di, ne kaha hai ki vo un ka dhyaan rakh lenge. Ab agr apke question answers ho gaye ho toh hum shuru karain.
Anika nods with a smile.
Varinda fake coughs gaining everyone's attention and showing them Anika's cell: We will begin only when our groom stops disturbing us.
Varinda winks at Anika who blushes and taking the phone goes to the balcony making everyone laugh.
Anika: Shivaay….
Shivaay: Thank god, you picked up my call. I thought girls won't let you take it.
Anika: Yup!!! I just ran away with my phone.
Shivaay chuckles and then getting into serious tone asks: Are you nervous.
Anika: Honestly, yes.
Shivaay: Same here. I promise you Anika, I will always be there by your side no matter what. This time I really want the two of us together and that to forever. You, kids and me. Our family.
Anika nods feeling emotional: I too wish the same.
Shivaay: Get ready Miss. Bride, we are soon going to be together. Love you.
Anika: I know.
Shivaay nods but doesn't cuts the call: Alright, then I will hang up.
Anika: Hmm….
Shivaay: Okay….
Anika: Accha suniye….
Shivaay: Ji khaiye….
Anika giggles: I love you too….
Shivaay sighs comically: Pata hai.
Anika: Accha ji….
Shivaay: Haan ji hazoor….
Bhavya: Are you love birds done.
Anika quickly says "Bye" and cuts the call. Bhavya smiles seeing Anika smiling ear to ear and coming back to her frolic mood.
Anika is made to sit in front of the mirror as Bhavya and Varinda start doing Anika's hair style and on other hand Pankhuri and Gauri start applying Anika's make up. After a while Damini and Meher come with Anika's dress and she quickly gets into it.
Anika looks ethereal in a white floor length wedding gown with simple diamond earrings and beautiful white heels, light make-up glorifies her facial beauty and long straight hair slightly curled at the end are bouncing on her shoulder. While a long white net veil is attached to her hair with a pretty tiara. The veil covers her face.
Pankhuri: WOW!!!! You look so pretty. Just like a queen.
Gauri: Bhaiya toh apko dekh kar bhukla he jayenge Bhaujai.
Bhavya: Bilkul sahi kaha.
Meher: Shivaay bhaiya toh clean bold ho jayenga.
Damini places a black dot behind Anika's ear: May all bad omens stay away from you.
Anika hugs her with a smile. On such a big day of her life she didn't feel any void which all the times use to be there as her parents or her sister or some part of her family use to be missing but today everything feels complete just perfect.
Sukanya entering the room looks totally awestruck at Anika: Oh My God!!! Look at you mumma.
Anika smiles looking at her daughter, if she looked like a queen Sukanya definitely looked like a princess in a dark golden gown, she had dyed her hair golden for the occasion and she looked exactly like a princess doll, the way her father and brother call her. Both mother daughter hug each other. Seeing the most important person in their life super happy, makes the duo overwhelmed in happiness.
Sukanya: Mumma you look like a queen.
Anika: And you look like my princess.
"And we agree." All turn to look at Dadi, Jhanvi, Priyanka and Naira.
Dadi is wearing a white saree looking too below her age. While Jhanvi had adorned a magenta and matte black gown making her look younger and prettier, Priyanka looked spectacular in peach gown, while Naira picked up a net dress with white pants looking her usual pretty self.
Anika: Dadi….
She bends to take dadi's blessings who happily blesses her: Sada sukhi raho…. Bohaat pyari lag rahi hai aaj meri beti.
Anika: Mujhe laga aap log late ho jaoge.
Priyanka: Ary aise kaise Bhabhi, bhaiya aur apki shaadi hai hume toh itna excitement hai ki hum kya batayain apko.
Dadi looking at everyone: Chalo tum sab tyaar ho jao jaldi hume nikalna bhi hai.
Everybody nods and leaves to get ready.
Damini wears a floor length cream gown with black designing over it, Meher adorns a dark magenta floor length gown with her hair are put into a bun and with earrings she looks purely spectacular, Gauri dresses up in black crop top and olive green skirt, while Bhavya picks up metallic matte black gown, Varinda chooses a peach and off-white gown and Pankhuri adorns a white dress with hair tied in a high pony, Nitya chooses a metallic black shimmering outfit for the wedding, Aditi looks stunning in an off-white gown, Amanat adorns olive green gown with a pretty tiara while Anya goes for navy blue gown with a head band of same colour. All in all the girls looked spectacular.
@AWASTHI'S HOUSE:
Shivaay looks at the mirror adjusting his tie and every single inch of his face twisting in confusion and nervousness. He corrects his tie but being irked removes it again. Omkara takes the tue from him and turns him to face him, he places the tie around Shivaay's neck and starts tying it.
Om: Relax, Shivaay…. Why are you being so nervous? It's Anika bhabhi, you are getting married to. Anika Bhabhi….
Shivaay huffs: I know that Om, but it's not that. I am just a little….
Rudra interrupts him: Bhaiya you just need thus (he says showing a glass filled with liquid in it.)
Shivaay: What's this?
Rudra giving his usual broad smile: Rudy's special fruit punch.
Om hits Rudra's head who flinches giving "What did I even do?" look to him. While, Shivaay rubs his forehead in anxiousness.
Aryan: Shivaay, relax…. You have to stop feeling nervous. It is your big day man.
Abeer placing his arm on Shivaay's shoulder: Shivaay tension kya hai.
Shivaay: I don't know. It's just this feeling. I am happy, very happy but…. but I feel nervous too. A lot has changed between Anika and me in past 15 years and all of a sudden we are getting married now. It's…. It's complicated. It's confusing and above all it makes me anxious.
Abeer: It's alright. This is what you have wanted since past 15 years, though it has been 15 years but you both are still the same Shivaay and Anika. You are each other's SHIVIKA. Stop being anxious because after all that has happened you both are together, stronger and inseparable.
Abeer rubs Shivaay's shoulder comfortingly, for which he nods in agreement.
Rudra excitedly: This calls for our hug.
All chuckle at his childish behaviour and hug each other calling for a group hug.
Soon all the boys leave for the church where the wedding has to be held. The invites held the entire Oberoi's, Malhotra's and Awasthi's clan with Maria and Mrs. Jenny that's all.
@SHIVAAY'S HOUSE….
Atharv reaches the house to meet Anika before the ceremony commences. He straight away rushes to meet his mother in her room. By now Anika was totally ready looking at herself in the mirror and adjusting her veil with Sukanya's help.
Atharv: Mumma….
Anika and Sukanya both turn to look at Atharv, his one word felt so melodious to Anika's ears that she can never express. The word makes her life a living heaven. Seeing her son look dapper and gorgeous, in white and navy blue suit made here eyes tear up. He looked perfect just a walking replica of SSO, though he is not a xerox copy of his father but his mother, today he looked exactly like SSO, in the stylish suit that he carried so well.
Anika hugs Atharv: Aaj bilkul apne papa ki tarhan lag rahe ho tum, Athu.
Atharv smiles at her as she kisses his forehead.
Atharv smilingly looking at his mother, who looked no less then an angel: Aur aap sabse sundar lag rahe ho aaj.
Anika pats his cheeks: Tum yahan kya kar rahe ho, abhi toh tumhe Shivaay ke saath hona chahiye na. Unhe tumhari zaroorat hogi.
Atharv: Mujhe apse baat karni hai mumma.
Anika: Haan kaho, kya baat hai.
She says with a tinge of motherly worry seeing Atharv hesitation. Atharv looks at Sukanya and she nods in assurance. What may ever happen his sister will always remain his power bank. Atharv escorts Anika to the bed and makes her sit comfortably and himself bands on his knees in front of her and holding her hand speaks his heart out.
Atharv: Mumma, mai papa ke saath pichle 15 saalon se hun, jab se paida hua hun mere maa, papa, bhai, behn, dost yahan tak ki pura parivaar sirf papa hi hain. (Atharv gulps the lump of emotion formed in his throat, seeing which Sukanya places a comforting hand on his shoulder, while Anika's eyes tear up. Taking a breath in, Atharv continues.) Papa mere liye meri puri duniya hai, mumma. Aur maine apni duniya ko tut te hue, bikhar te hue aur khud khade ho kar sambhal te hue bhi bhi dekha hai. Maine papa ko unke haar phase mai dekha hai. Vo bahar se bohaat strong dikhte hain, sab unhe Great Wall of Shivaay kehte hain par sab se bada saach toh ye hai ki vo andaar se utne hi tute hue hain. Apke bina vo humesha adhure the. Apke aur doll ke bina humara parivaar humesha adhura tha. Papa apko ye sab kabhi nahi kahenge but please mumma, mera papa ko sambhal lena. Vo apse bohaat pyaar karte hain, aap duniya ho unke liye unke Zindagi apse hi shuru hoti hai aur aap par hi khatam. Mai bas aapse request kar raha hun. (He joins his hands in front of her with his eyes tearing up.) Please papa ka khayal rakhna, unhe humesha khush rakhna. He deserves all the happiness in the world. Please, mumma take care of him.
Saying that he places his head on Anika's lap as silent tears make way through his eyes. Anika's eyes also tear up. This time tears were neither of sadness nor out of happiness, these tears were out of pride. Pride of seeing her son being such a mature man. Though Shivaay had gone through hell, he had been a workaholic, he had been drinking out of his capacity but not even for once had he compromised over their son's upbringing and she could see that. The care, the love, the patience and the empathy, he has is all that Shivaay's upbringing has taught him.
After few minutes Atharv looks up at Anika and holding his ears says in crying tone: I am sorry mumma I didn't mean to hurt you or make you feel bad…..
Anika cuts him: Shh….. Quite Athu, you speak a lot.
She rubs his tears off and showers his face with kisses.
Anika running her hand through his hair: Mera Baccha….. I am so proud of you Atharv. Mai samjhti hun tum Shivaay bohaat pyaar karte ho, janti hun mai. Aur aaj pata hai mujhe aisa lag raha hai jaise humara beta nahi, Shivaay ke papa mujhse baat kar rahe hain.
She chuckles and so do the other two. Anika forwards her hand for Sukanya, who taking it sits right besides Anika.
Anika smilingly: I promise you both what may ever come, I will always stand by Shivaay. No matter what Shivaay and I will face anything together. And our family will always be together and we will keep trying to keep each other happy and safe. I promise both of you.
She ends creasing both of her children's cheeks as both hug her.
Atharv: Thank you, mumma.
Anika nods smilingly at him: Ab bas no rona dhona, jao papa wait kar rahe honge tumhara aur aaj toh tumhe unke saath hona chahiye.
Atharv nods and gets up but looks at Sukanya, who herself is confused weighing her options.
Anika: Ab kya hua tum dono ko.
Atharv: Mumma, kya mai Sukanya ko le jaun thodi dair ke liye. Please….
Anika looks at a confused Sukanya and understanding the situation nods in agreement: Jao, waise bhi tum subha se mere saath hi ho, aur abhi thodi dair me hum bhi nikalne lage hain toh tum thodi dair pehle chali jao koi problem nahi hai.
Sukanya happily hugging Anika: Thank you, mumma.
Both the twins leave the house, to reach church asap.
@CHURCH….
Twins reach church to see at the beautiful place, that's decorated in net, flowers and glitters looking surreal, just like the day is. The day for which all of them had only hoped is actually happening today right in front of their eyes and yes it is surreal by all means.
Both Suk and Atharv are greeted by Mrs. Jenny and Maria at the entrance.
Mrs. Jenny: Oh my God!!! Sukanya, you look like an angel.
Sukanya hugs Mrs. Jenny: Thank you and you look super gorgeous. Any plans of killing somebody.
Sukanya winks at her as she chuckles.
Maria sarcastically: Ya definitely….
She hugs Sukanya, seriously you look beautiful.
Sukanya: Thank you so much Maria. You look amazing yourself.
Atharv: Alright girls if you are done with your praising session may I know where my dad is.
Maria with a smirk: O…. Ho…. I smell smoke.
Sukanya chuckles and continues pulling Atharv's leg: And I see somebody burning.
Both the girls share hi-fi.
Mrs. Jenny: Oh… Ho…. You two are too much. My boy is looking so handsome today.
Atharv hugs Mrs. Jenny: That's my lady.
Sukanya: Let it be, we know you are just saying this to keep his heart.
Atharv makes faces as Sukanya shows him her tongue mischiveously.
Mrs. Jenny: O, let it be both of you. Shivaay is in patio. Go meet him first.
Both nod and leave to catch up with Shivaay, who is sitting in patio at the back of church all by himself, while inside boys are checking the last minute arrangements.
Sukanya hugs Shivaay from back as soon as she gets near him, startling Shivaay but the moment he looks at her his eyes water up. She looks exactly like her mother a beautiful angel, that has descended from heaven. The way Sukanya is glowing even sun shies away seeing her, she is even more radiant than it today.
Shivaay cupping Sukanya's face plants kiss on her forehead: My doll, has grown up so much. You look completely like your mom.
Sukanya hugs him smilingly: And you look like a Greek God, hotty.
She winks mischievous making Shivaay nod his head in disbelief.
Shivaay: You are my daughter, not my girlfriend stop flirting with me.
Sukanya makes a thoughtful fave and nods in disagreement with all her grace: Not happening.
Shivaay chuckles hugging his mischievous, beautiful, angelic daughter.
Atharv: Papa, what did you want to talk to us before wedding.
Shivaay looking at Atharv nods.
Shivaay: Look all of this happening in rush. I know you both want this to happen, I know you both have been waiting for this day more than anybody else. I know guys are the happiest right now but there are a few things that are going to change forever. (He takes both his kids hands in his) I want you both to know this that our life's will be changing. There will be things happening that we don't want. There will be life changing decision, problems and a lot more. But you both will be the most affected and I don't want it to go wrong. Today, I will be bound by vows with Anika. But you need to know that there are some unspoken promises that we as parents had made to you but today I want you both to know a few things. One no matter what, no matter how bad or good things turn out in future, bitter or sweet, whatever problem we maybe in, you are our first priority so never hesitate, not even for a while before telling us anything. You both need to know that we are a family now and everything is incomplete without you both. I will try to the best of my power to take care of both of you, to love both of you, to keep our family together but still if something goes wrong I promise I will mend it, mend it for us. I will go wrong at many places, Anika will make mistakes too, we aren't perfect but we both promise you or I shall say I promise you from both of our sides that we both together will try our best to give you the love and the happiness that you two have missed. We promise we will try everything to the best of our power to keep you safe and happy. We always be there for both of you. I vow that.
Sukanya and Atharv look at each other making Shivaay feel a little nervous but the next moment both hug him with all their might.
Sukanya in-between her tears: You know I wanted to request you to keep my mumma happy, always. But now I know there if anybody in the work can fulfil both of you, is two of you. You are really, what they say, a relationship made in heaven. You both are meant for each other. Thank you so much papa. (Parting from the hug she looks at him and continues) And for you to know and bhai and me to tell, mumma and you have always loved us, protected us and taken care of us more than anybody and in the best ways possible.
Atharv : And we both love both of you.
Sukanya nods and hugs Shivaay again along with Atharv.
Shivaay patting from the hug: Okay…. Okay…. Now stop crying.
Atharv: You two.
Shivaay looks at him questioningly and then nods realising he too is crying and chuckles. He takes both of them in a hug and kisses their forehead.
Sukanya: Alright, mumma will be here any moment. I will leave. I have to walk her down the aisle. Get ready.
Shivaay nods and so does Atharv as both share that understanding look.
The door of the church opens to the loud beats of drums. Two ladies playing the violin walk in first followed by Amanat, Aditi, Naira and Anya who are holding flowers in their hand. Behind them is Anika with her arm around Sukanya as she choose her over everyone else to walk her down the aisle because her daughter has been the reason for her to live her life. Besides her are her two brothers and constant support of her life Abeer and Sahil, while right besides Sukanya is Meher. Gauri and Bhavya follow them. Other ladies are already in the church and are now standing with the men in bride's welcome.
In the centre of church stands Shivaay with Aryan, Om, Rudra, Atharv and Manik besides him. While Atharv stands most close to him followed by OmRu.
The two ladies playing the violin go and stand on the opposite sides, while all the kids go and sit on the benches with others.
Anika walks upto Shivaay with Sukanya and Sukanya gives Anika's hand in Shivaay's as he comes down to take her. There was an unsaid promise in the very second of the moment.
As the ceremony commences both Shivaay and Anika take vows of their togetherness, love, happiness and every single thing.
Priest: Do you Anika, here by take Shivaay Singh Oberoi, as your lawfully wedded husband.
Anika smiling at Shivaay with tears of happiness in her eyes: Yes…. I do.
Priest: Do you Shivaay Singh Oberoi, here by vow to eternal togetherness with Anika and take her as your lawfully wedded wife.
Shivaay with an ethereal smile: Yes, I do.
Priest: You may exchange the rings.
Both exchange their wedding rings.
Priest: Now I pronounce you as Husband and Wife. You may kiss the bride.
Shivaay lifts the veil from Anika's face and looks at her nervous, worried face that reminds him of the previous night conversation with her where she expressed her worry over the wedding as she had seen in English movies what actually happens, Shivaay chuckles remembering that and cups Anika's face and kisses her forehead making her sigh and look at Shivaay with nothing but love in her eyes.
SHIVAAY AND ANIKA WERE FINALLY SHIVIKA AND BOTH LOOKED LIKE GREEK GOD AND GODDESS ON THE VERY SPECIAL OCCASION OF THEIR WEDDING…..
Keep smiling
Stay blessed
&
For now signing off
SHIVIKA 😊…..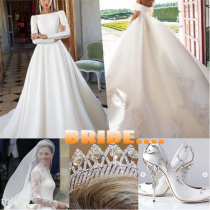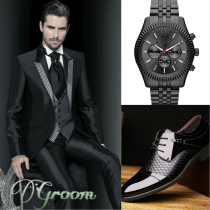 ---