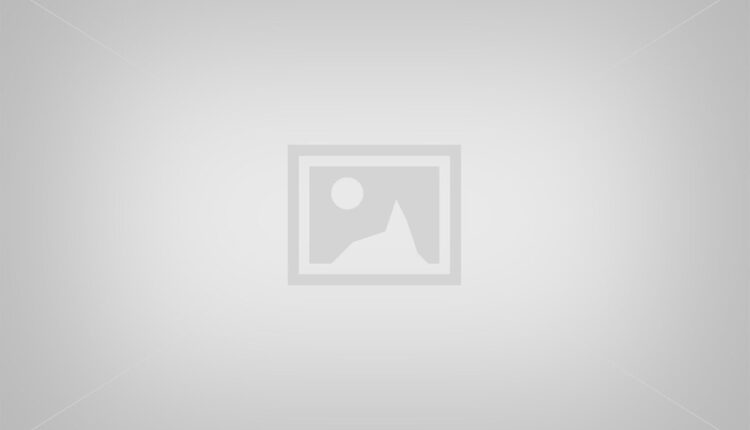 Dussehra 2020: TV celebs share what Dussehra means to them & their good over evil moments in life
The win of good over evil is the essence of Dussehra festival. And in our lives, many a times we witness moments where good wins over the evil. ON this occasion of Vijay Dashami, our TV celebs too share with us what Dussehra means to them. Some of them even share their good winning over evil moments to BT.
Shubhangi Atre
Bhabiji Ghar Par Hai! actress Shubhangi Atre shares, "I was shooting for a show during which I injured myself. And right after that incident, the show wrapped up. People around me started blaming me for the show ending and said that I was faking my accident. But I didn't react and I believe that if a person is honest and his heart is at the right place then nothing bad will happen. After being on bed rest for six months, I resumed working as I got new projects and people understood that I wasn't lying about my disease."
Nehha Pendse
Actress Nehha Pendse, who was seen in Bigg Boss 12, shares, "The time when I started my career, I was a short-tempered person. I believed in doing things the right way and giving my hundred per cent, but people are not like that and everyone works differently. People test our patience, but I realised that if I am accepting and patient then things will fall into place. I used to lose my temper a lot, and every action has an equal reaction, too. So, I gradually brought changes in myself to help myself and others."
Dhruvee Haldankar:
We all have two natures that are always at war, the good and the evil. The fight goes on between them throughout our life and one of them conquers. I have always chosen in life and tried to be a good person. One must knock on their conscience before bringing someone else's life down completely. I don't know why people forget their origin and not remember the essence of mankind. I pray for humanity and earth to be a better place to live in. I really want to change my sleeping hours, sleep early and wake-up early, so that I am healthy, wealthy and wise and I want to not dream about the biggest wave of the ocean and have control over my dreams.
Vijayendra Kumeria: My good-over-evil moment was during college when I was tempted to get a question paper but eventually didn't feel right and declined the offer. When it comes to our society, I want the evil of rape to end. As far as getting rid of my bad habit is concerned,  I don't have any evil habit, but I would like to have no negative thoughts.
Aishwarya Sharma: No one wants to choose evil. It happens according to the situation. I always try to choose good but if turns negative or wrong then in people's view you are evil. I never do anything intentionally but when I realise that someone is getting hurt because of my behaviour then I immediately apologize. First thing's first, rape is the worst crime, they don't just rape her, they break her body, soul everything. Our government should take immediate action but they keep delaying. I wish I could do something. What I want to change in me is my anger, rudeness because I always speak the truth and when I say it people get hurt. I never think before saying anything, so yes, I want to change that because I don't want to hurt people.
Hrishikesh Pandey
CID actor Hrishikesh Pandey says, "A close friend of mine borrowed a huge amount of money from me, and didn't return it later. I am someone who was with him through thick and thin, but still he betrayed me. A lot of thoughts came to my mind like filing a police complaint and taking revenge in some way, but I thought life will teach him a lesson. After some time, he went through a hard phase in life. He then apologised to me and that was enough for me as he learnt a lesson. My good thoughts always overpower my evil thoughts."
Srishti Jain
Hamariwali Good News actress Srishti Jain recalls, "When I used to shuffle between auditioning for shows and my lectures in college, I was constantly looked down upon by my peers. They would talk behind my back and say that I wasn't going to make it and that I was just wasting my time. It did upset me, but I chose to keep faith, and today, here I am, entertaining India on the television and mobile screens. And, I'm grateful as ever to them for fuelling my flight!"
Balvinder Singh Suri
Taarak Mehta Ka Ooltah Chashmah actor Balvinder Singh Suri reveals, "Few months ago, during the lockdown, I had an evil experience. I almost felt like there was another me, who was gradually going into depression with no work and no income, but had a lot of responsibilities to fulfil. I was struggling terribly to make ends meet. But thankfully, the one good thing that helped me through this phase is the virtue of humility and patience. I learnt that survival is more important than saving. This phase taught me how to live with minimum resources. Towards the end, I was offered the role of Sodhi in Taarak Mehta Ka Ooltah Chashmah, which changed my life. If I would've given up, the evil of depression and negativity would have sunk me and I don't know if I would've been able to return from there. 'Balluism' is what I call this belief of mine."
Ashi Singh
Aladdin: Naam Toh Suna Hoga actress Ashi Singh tells us, "When I replaced an actress in the show Aladdin: Naam Toh Suna Hoga, hate campaigns on social media started because people didn't like me and they wanted the old actress back. It was tough to not let the new-age online evil in the form of trolls affect me. But the goodness of my team members and my fans helped me get out of it, and now things are in better shape."
Prateek Rana: When I was in college second year, I was very excited to go to Mumbai to become actor, but my dad didn't allow me to do so,  then I ran away from my home, I stayed in a hotel for some days in Delhi and started planning to go to Mumbai but I didn't have a good budget at that time. I almost booked my train for Mumbai but after a week dad called me to come back home but I argued with my family. But I finally put my ego aside and listened to them, I completed my B.Tech and after getting the degree I went to Mumbai to fulfill my dreams. I am happy now that I listened to my parents at that time. I want to end the rape in our society, this a ridiculous thing, we can work hard to get rid of hunger and poverty but for rape, there is no option left. I don't know what is the mentality of people who even think of attempting rape. When it comes to me, I believe in people easily. I don't know this is my good habit or bad but yes in today's life most of the people are selfish, so I take this as a bad habit and want to get rid of it.
Avinash Mukherjee: I think we face one good- over-evil moment atleast once everyday. We don't notice a lot of evil things like disrespecting your parents or talking to someone rudely or dominating someone who is lower in status than you, and I feel those are my wins over evil moments. We don't know what they are going through so you need to be more considerate, more humble. Those are my good over evil moments. I think I want to eradicate hunger from this world. In the future I will be taking measures as much as I can to eradicate that problem. One bad habit is I cannot wake up early in the morning, so I want to be an early riser.
Angad Hasija: Dussehra takes away all the negativity and I feel that a lot of bad is happening in our country which is very sad. I wish rape stops. My bad habit is that I am extra emotional because of which I get hurt easily, so I want to change this thing of mine. The good-over-evil moment is whatever problem come in my life there is always a reason behind it, so I take it positively and bad is I get affected easily.
Ashok Beniwal: My father was an advocate and once when I visited in Jaipur he took me to meet some judge who had a criminal as a client with some very powerful contact in the industry. So if I wanted I could take his help but I denied because that was not right. I am happy that I took this step. Rape should be stopped. It not only affects the victim but the whole family and country. Sleeping late at night is a bad habit of mine and I want to go to bed by 10 pm and wake up at 5 am in the morning. That is the best habit and it is good for your mental health also.
Rohit Choudhary: Dussehra gives the message that truth always wins over evil. One of my close friend's son used to take drugs but I was so confused that whom should I share this with, confront the child or tell his parents. Finally, I went to his parents and told them everything but they didn't trust me. Our friendship ended and later when they saw their child's health condition, they realised and came to me to find a solution. There are many problems in the society but one of the most important things is that rape should be stopped. I am very straightforward, so people say it is a bad habit of mine and because of this I have suffered a lot. I believe that for me, my good-over-evil moment will always be coming out good from your negative surroundings. It is an every day struggle but I like winning it.
Rajit Dev: My good-over-evil moment was when I chose to support a friend instead of choosing an opportunity over him. I think I would like to end the evil of corruption and rape from the society. That is something which should have not existed in the first place. But now that it has, it must come to an end. A bad quality in me would be not being able to wake up early.  I would like to change my sleeping pattern.