Colors' Dil Se Dil Tak brings a story connecting hearts of three individuals. A couple who undergoes the pain of losing their unborn child and also the trauma of not becoming parents again, get a hope when a girl comes in their life. Parth and Shorvori are happily married and have dreams of getting their first child. Shorvori's miscarriage happens accidentally. Parth supports Shorvori in life's every phase. A Gujarati girl Teni agrees to become the surrogate mother of their child. Teni enters their life randomly and then begins the complexities.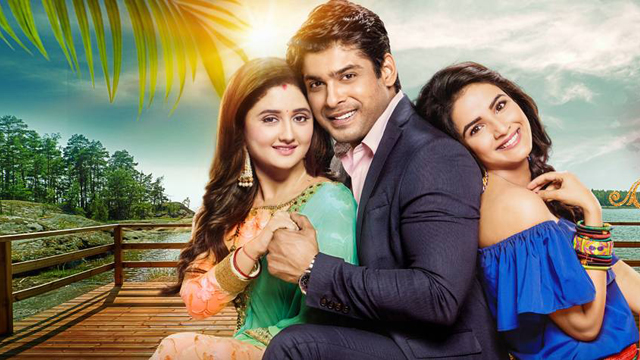 The show stars Siddharth Shukla, Rashami Desai and Jasmin Bhasin in lead roles. Parth and Shorvori make Teni a part of their lives. Teni is full of life and a happy soul. Teni falls in love with Parth. Then begins a love triangle, going along with the surrogacy track. Shorvori is disliked by Parth's family. The story will go ahead with Teni entering Parth's family and winning their hearts by her simplistic approach towards life. The show is all about love, cultures, values and relationships.
Main Characters:
Shorvori: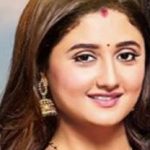 She is a simple, sweet, loving girl for whom Parth means her world. She wants to win Parth's family. Shorvori always makes attempts to become an ideal bahu. Shorvori is misunderstood at many times. It's because of her family background and standards, that Bhanushali family could not accept her as bahu. She totally trusts Parth. She is full of hope that everything will settle down soon.
Parth: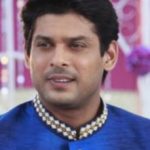 He is a charming, simple and adoring guy. He loves his wife a lot and also his family. He is a very responsible person. He stands up by his wife under any circumstances, though he respects his family a lot. Parth gets saddened seeing his family not able to accept Shorvori. He does not like Shorvori getting blamed for everything happening around. He helps Shorvori in winning his family. Parth gets new hope of parenthood, after Teni's entry in their lives.
Teni: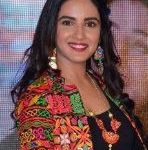 She is a cheerful, carefree, good-hearted, but money minded girl. She is much practical and just sees profits in life. She is a Gujarati girl from a small town. She has trust issues. She is clear about everything. She does not talk sugary and is very bold to answer back anyone. She does not accept any nonsense from others. She is hurt after getting cheated many times. She is loud at times. She dreams to go US. She is very determined and can do anything to achieve her high dreams.
Cast:
Jasmin Bhasin as Teni
Rashami Desai as Shorvori Parth Bhanushali
Siddharth Shukla as Parth Bhanushali
Tej Sapru as Dadaji
Dolly Mattu as Ambika Bhanushali (Parth's grandmother)
Sachin Parikh as Ramnik Bhanushali (Parth's father)
Vaishnavi Mahant as Indu Bhanushali (Parth's mother)
Urvashi Upaddhyay as Poyni Bhanushali (Aunt)
Karan Goddwani as Suyog Bhanushali (Parth's cousin brother)
Pooja Singh as Forum Suyog Bhanushali (Parth's sister-in-law)
Himani Sharma as Sejal Bhanushali (Parth's cousin sister)
Khyati Keswani as Dr. Jalpa (Aunt)
Jignesh Joshi as Dr. Bharat
Story So Far: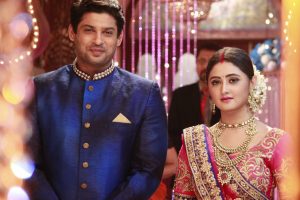 Parth and his wife Shorvori are seen romancing in their introductory scene. They are madly in love with each other. Bhanushali family has many members. Parth meets his Dada ji, where the latter is not happy on seeing Parth. All the family members are seen. Dada ji sings bhajan and forgets some lines in the middle. Shorvori comes and continues bhajan. Parth's family is not happy seeing Shorvori. They all celebrate Janmashtami. The family has special way to celebrate the festival. Parth breaks the pot. Everyone cheer for him. Bharat asks Dada ji why is he sending Parth to US, when Parth can manage his business here.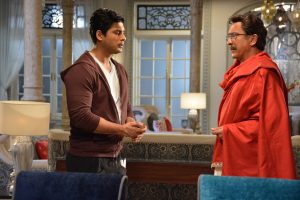 Dada ji wants a change and does not want Parth to stay back with them as Parth has taken his marriage decision going against the family. Everyone has mixed reactions seeing Shorvori. Dada ji has not forgiven Parth for his decision since two years. A flashback shows Parth wishing to marry Shorvori, who used to used in his firm. Parth declares his marriage decision. Dada ji disapproves their relation. Parth does not want to break Shorvori's trust and marries her. Both Parth and Shorvori lose the family's love. Since then, they tried best to win his family's forgiveness, but failed. Dada ji asks Parth and Shorvori to leave the house.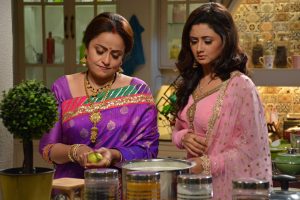 Parth's mother Indu blames Shorvori for snatching her son and curses Shorvori that even she will face a similar situation in future. Shorvori gets disheartened and cries. Parth and Shorvori leave from the house. On the way, they meet with an accident. Shorvori wakes up in Bhanushali house and gets to know about the accident and her pregnancy. Parth and Shorvori get glad knowing the child's news.
Dada ji changes his mind and lets Parth and Shorvori stay back. Parth gets surprised hearing him. Everyone is happy to welcome the new member. Parth dances happily with Shorvori.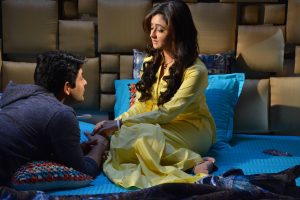 Parth and Shorvori recall their initial meetings in office and how he proposed her. They romance. Shorvori gets hope that Dada ji will accept them. Dada ji calls Parth and Shorvori for breakfast. They get happy and join everyone. Dada ji tells Parth that he has not forgiven him till now and made them stay back for humanity's sake. Parth and Shorvori feel bad. Shorvori pacifies Parth. Dadi ji feels this baby can fill gap between Parth and Dada ji. She gets a sacred thread for Shorvori.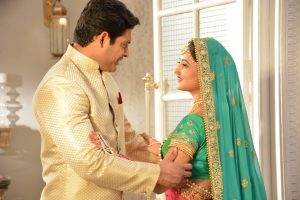 Bharat dances in Jalpa's baby shower. Parth imagines Shorvori's baby shower. He thinks all the family members will be happy. Parth tries to get Shorvori's attention and have romantic moments. Suyog calls Parth and tells that the dancer ditched at last moment. Teni comes there in the function as the dancer. Teni performs in the function. Parth goes to Shorvori and teases her. Bharat enjoys Teni's dance and showers money on her. Teni gets blind seeing the money and assumes Bharat to be super rich. She starts dancing around him vulgarly, which makes everyone feel awkward.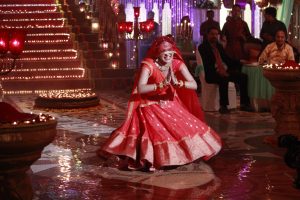 Dada ji gets angry and asks them who called this dancer. Parth takes Suyog's blame on himself. Shorvori manages the situation. The entire family dances. Parth dances with Dada ji. Dada ji gets away. Parth sadly steps back. Teni asks Suyog to pay her. Parth asks Teni to leave. She steals a silver kalash and runs from there. Parth tells Shorvori that Suyog's wife would be beating him right now for calling such dancer in function. He hopes that Dada ji forgives them soon. Teni thinks to sell the silver pot at temple and get money. Shorvori also wants to go temple.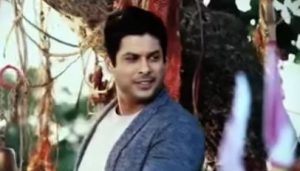 Teni sees Parth at the temple and hides. Parth and Shorvori pray at the temple and tie spiritual threads around the tree. Shorvori saves a little kid. Her dupatta catches fire. Parth sees this and runs to Shorvori, leaving the little cot untied to the thread. He saves her from fire. Shorvori faints. Parth lifts her and takes her to the car. Shorvori teases Parth. He tells no one can come between us. Teni goes to buy a thread. Teni sees the cot hanging to the thread loosely.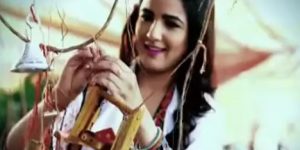 She ties it well by using her thread too and goes to pray. Parth comes back and sees the cot nicely tied. He thanks the person by heart for doing this. Teni and Parth pray. She sees Parth and thinks what connection they have. Parth gets a call. He talks of some Gujarati girl needed for an ad. Teni hears him and thinks he wants to send some girl to America. She thanks Lord for answering her prayers. Shorvori feels bad to fail in making relations with his family. Parth wipes her tears and hugs her.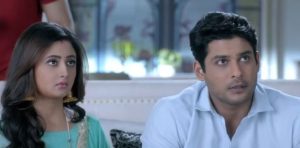 Teni tries to stop Parth. Parth and Shorvori leave from the temple. Teni is sure that they will meet again. Shorvori and Parth talk about their coming baby. Servant brings Parth's wallet which he forgot at home. Shorvori thinks how Parth went back to temple to pay shopkeeper. She asks Parth about his excuse. He tells her about leaving the cot hanging loose while he ran to save her from fire, but miracle happened as someone else has tied the cot. She asks does that mean someone else will share our happiness. He asks her not to worry, its just a blessing of two vows. Shorvori cooks her food. Her time in kitchen gets over. Indu gives her some more time. Shorvori does not want anyone at home to argue because of her.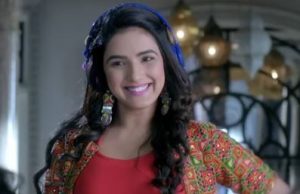 Teni meets Parth. He recognizes her. She asks him to hire her as ad model. He gets urgent call from home and leaves. Parth finds Shorvori upset. He gets her bridal dress and requests her to wear it. Shorvori dresses up. Parth makes her ready with all accessories. He fills sindoor in her hairline. He gives her a beautiful surprise. He shows her every corner of the house in family's absence. Shorvori imagines a happy family.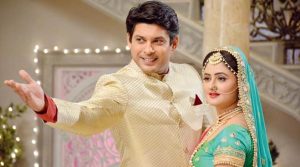 Parth shows her the baby room he has designed. Parth and Shorvori dance. She asks him why did he fix her picture on wall. He tells her that he wants the baby to be like her. She wants the baby to be like Parth. She takes off her picture from wall and runs downstairs. Parth runs after her to stop her. Shorvori falls down the staircase and faints. Parth rushes Shorvori to hospital and feels guilty. He gets stuck in traffic. Teni is also around. Teni wants to reach Parth's office for the job. She scares the protesters by a fake bomb news. The protesters run away hearing about bomb. The road gets cleared.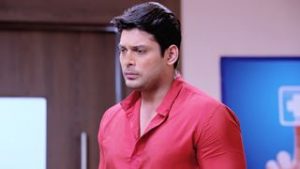 Parth thanks the girl who indirectly helped him. Jalpa is also taken to hospital for her delivery. Parth reaches same hospital. Shorvori is taken to ICU. Jalpa delivers a baby boy. Indu feels tensed and prays in hospital temple. The family is happy to have Jalpa and Bharat's child. Doctor tells Parth that Shorvori had a miscarriage. Parth gets shattered. Parth sits by Shorvori and recalls their moments. Teni reaches Parth's office. Guard informs her that Parth did not come today. Parth thinks how to break this shocking truth to Shorvori.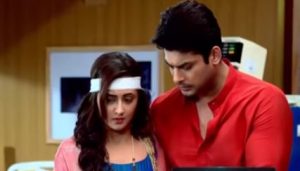 Bharat tells Parth about Jalpa giving birth to a baby boy, and even Parth will experience similar happiness soon. Parth thinks not to spoil everyone's happiness by giving them bad news. Parth tells Shorvori about her miscarriage. Indu happens to hear this shocking news. She feels guilty to curse Shorvori. Parth accepts his mistake to run behind Shorvori, by which she fell down stairs. Indu worries that Dada ji will send Parth and Shorvori away from family.
Our Take: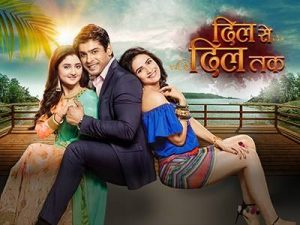 Concept of the story is adapted by the Bollywood movie Chori Chori Chupke Chupke. The leads' characterization is similar. Characters are defined such that viewers can easily connect to. Parth has responsibilities, Shorvori has hopes, while Teni has dreams. All the leads are positive and hold much influence on each other. The unconventional relations and the growing complexities with the surrogacy twist are very much expected. There are not many surprises in store for the viewers in upcoming track. The changes are seen in dialogues, costumes and interpersonal relationships.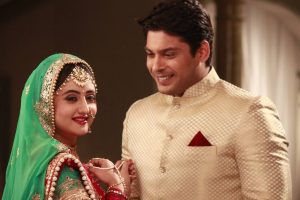 Jasmin's colorful character of Teni is sweet, but gets too loud at times. Teni's character holds charm and spice. Jasmin would be getting engrossed in her character with coming episodes. Parth and Shorvori's made for each other pairing looks adorable. The chemistry between Sidharth and Rashami is amazing. That's the USP of the show. Their scenes look effortless. Tej Sapru as Parth's grandfather is convincing. Sets and costumes are unstinted and very much apt as per the story. Story pace in the first week has been decent.
Overall: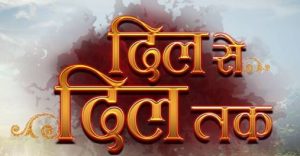 Dil Se Dil Tak is a good family entertainer. Being a show with a well-known talented cast, one can expect normal dose of drama with bits of romance, family tensions, and love triangle twists. This show does not wad you with high octane melodrama. Viewers can hope to see better chemistry and fun moments between the central characters.
Our Rating:
3 out of 5
Feel free to post your reviews in comments below. All off-topic comments will be deleted.