DIL KO KARAAR AAYA TWINJ~SHOT8😎
Shot:8
The Tip Of The Iceberg😎💞
The episode started with twinkle and Kunj sleeping in each embrace twinkle cuddling Kunj like a small baby who was scared of anything.
While Kunj was a restless whole night about twinkle how she will manage there. He knows how innocent she is but he can't doubt her on abilities as well. But MP too not a small thing they have to keep this in their mind..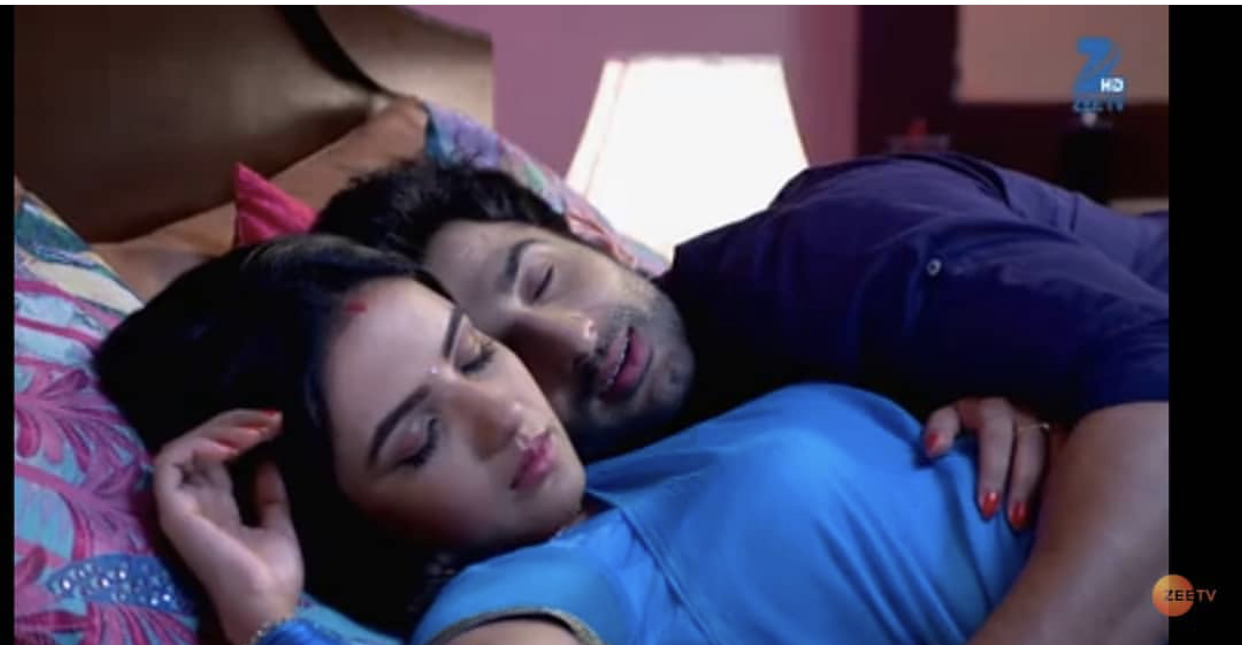 Birds chirping today whether too very cloudy.
At the same time, twinkle and Kunj woke up and opened their eyes twinkle looking at Kunj while Kunj too her both just lost in each other eyes twinkle smiled and kissed on his forehead.
Good morning Kunj she said and gets up there.
Kunj closed his eyes very hard day today finally their mission started today.he too sat beside her.
Let's get ready we will get late she said.
Hmm you go fast he said and she takes her clothes and went into the Washroom to shower Kunj holding his head.
Hope Babaji she handles she itself a very big siyappa queen creator he murmured.Went in the balcony standing there she comes out after shower she giving voice to Kunj he comes in the room back.
Yup, he asked.
You take shower I'm done she said.
Okay, he said and went in the Washroom she get ready quickly having a little cold she went down and quickly bring for themselves hot coffee and toast which is Kunj damn favorites he doesn't like heavy breakfast but they are Punjabi's every day they relished heavy fully buttery breakfast.
Kunj comes out of the Washroom takes his clothes and wearing twinkle entered in the room with their breakfast.Kunj gets a call from Rahul he gets busy in this.twinkle keep the tray on the table and went to him.
He asked him through eyes she showing him hands she will do it his shirt buttons. He didn't argue she will do it after argument also.He also didn't want anything stressful for her right now so let her.
She closing his shirt buttons happily Kunj ended the call And looking at twinkle.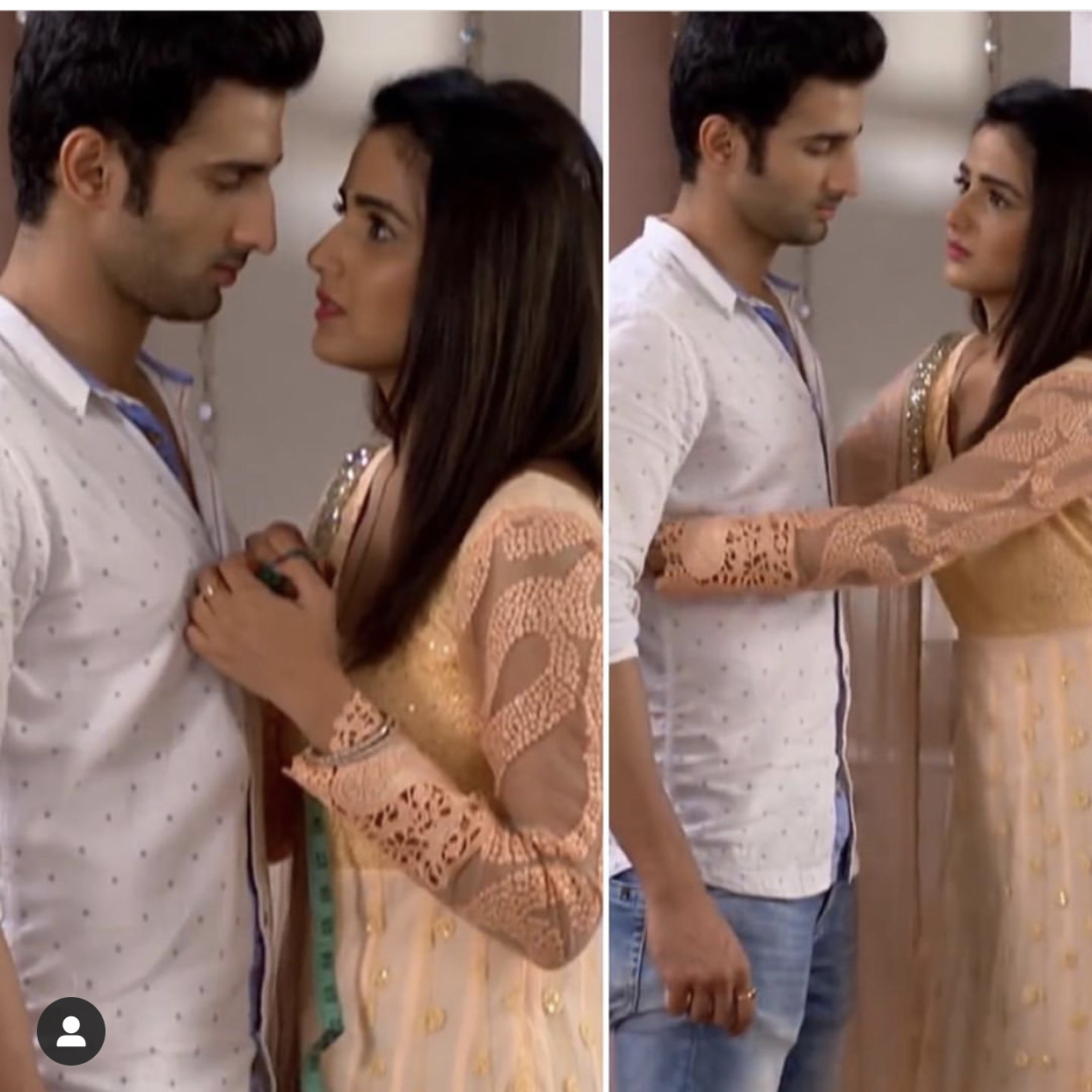 Her caress for him always makes him happy he loved to be pampered by her but few things make him sad and turned up their happy life which just becomes..
Breakfast Karle, she said.
Hmm, he hummed and both sat together and having breakfast.
Do you want anything else?? She asked.
Nope, I'm full listen don't eat anything there be careful twinkle he added.
Haan, i won't Kunj she said.
Good, he added both get up.
Chale than the office he said.
Kunj before I wanna go to gurudwara once can you please take me twinkle said.
Okay, he said she get happy today he listening to her each thing he does but irritates her Lott.
She took her bag and both went down they were today a little early.
Both sat in the car and left for gurudwara twinkle looking very nervous Kunj seeing on her face.
Yah face me aisa expression mat rakh samaji kal raat ko itna samajhaya still the same twinkle he said she looking at him.
I m not bas little bite I will be fine today is the first day na she said and rest her head on his shoulder..
Soon they reached gurudwara both went inside and praying to Babaji.
Babaji today I'm going to MP house please give all strength so I can do something for my country it just not my hard work everyone having Lott hopes with me specially Kunj who did so much for him at least she said looking at him who closing his eyes and folding his hands.
Give him everything Babaji she murmured.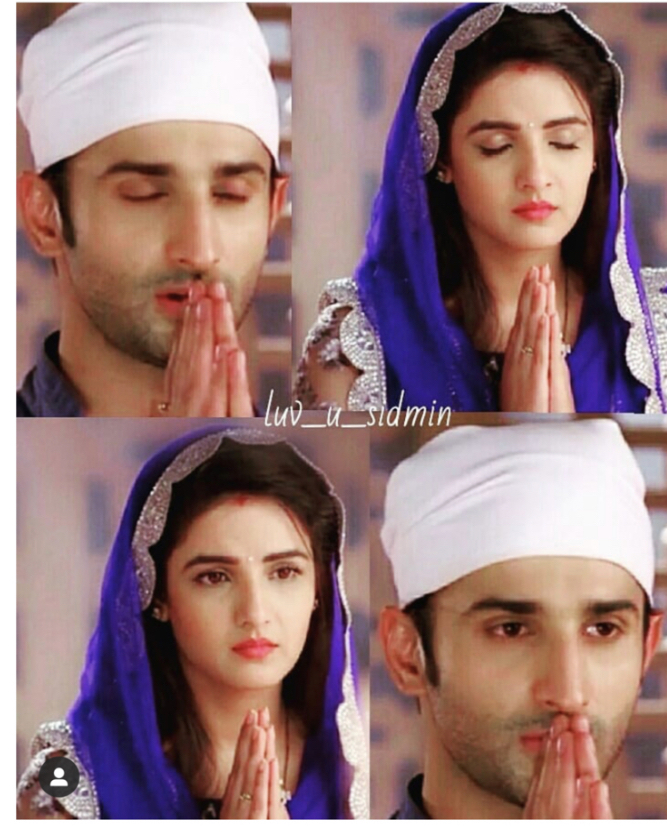 I never demanded anything from you for myself just for one person now for twinkle please help her today she needs your blessings she believes on you Babaji I'm very
Proud of her she is my wife I can't say because your jhalli will start dancing on my head he murmured giggles inside his heart.
Both get up then they went near the wall there
Everyone ties the threads there (Mannat ka dhaga kind of) Twinj too tied up together. Twinkle bring one red thread and tied up around Kunj wrist she too demanded Kunj tied up around twinkle wrist.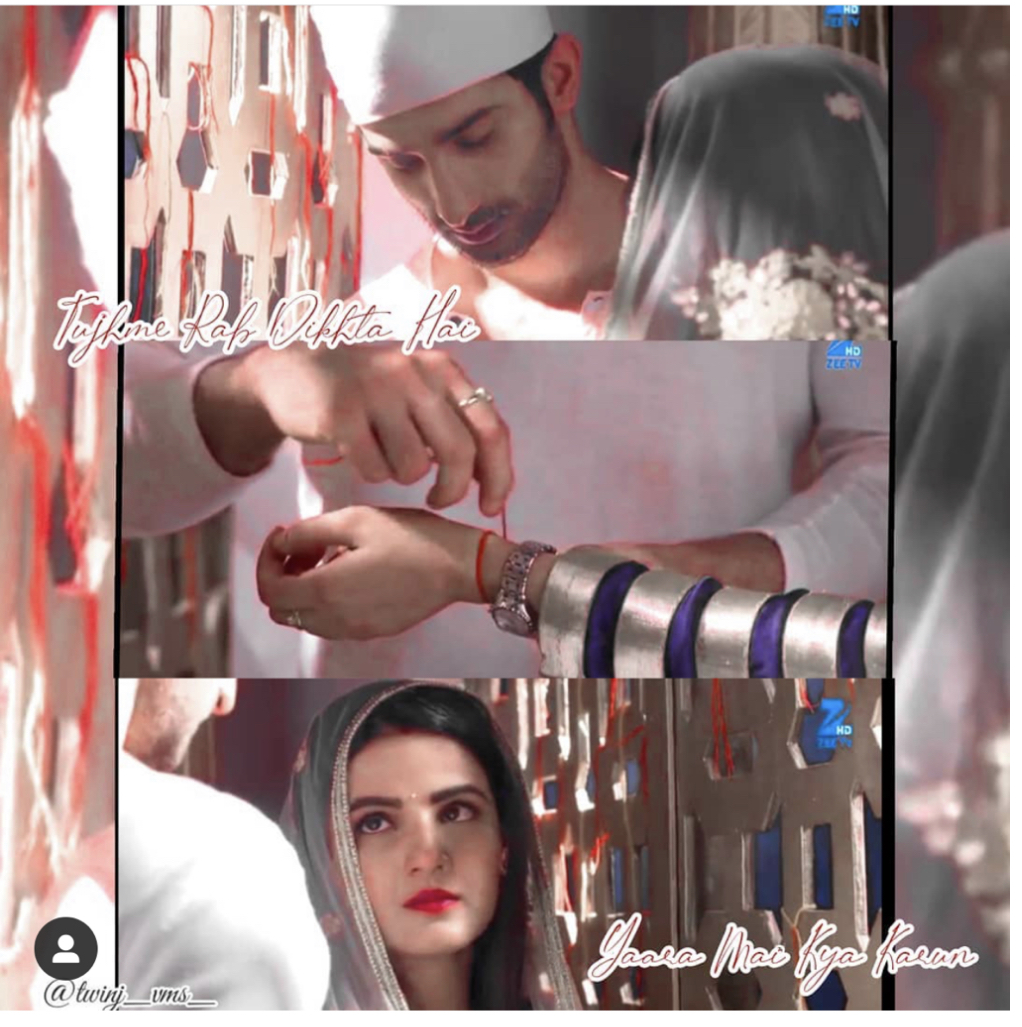 Chale everyone must be waiting for us he said.
Haan chalo thanks for taking me here
Now I'm feeling better she said.He gives her a normal smile they went from there quickly come to the office.
Both went inside the office everyone was just waiting for them.
Finally, come Abhinav said.
I will change she said and run from there Kunj sat down and lost in his mind while Rahul patting on his shoulder. He knows him and his right condition as well.
Twinkle comes after changing she is all set to go MP house Kunj went from there.
All the best twinkle go and fight for your country Jaidev said.
Thanks sir she said.
You are my proud twinkle all the best my girl Abhinav said and hugged her she gets emotional little.
Our wishes and prayers with you and I know you will succeed in this too like always he added she nodded in yes.
Best of luck twinkle Malika said and hugged her sara too.
Rock it bhabi ji Rahul said both giggles and hugged her.
Twinkle doesn't Worry Kunj hai Rahul whispered in her ears.
Pata hai devar ji she said both again chuckled.
Aryan who come and give her a chocolate bar
Have when you will low I know my chocolate hunger blow them away Aryan said.
Thanks, Aryan she said and hugged him this was seen by Kunj who standing in his cabin he turned her eyes finding Kunj.
Twinkle taking her things eyes still finding Kunj.
Kunj kaha hai she murmured.
Come with me twinkle Jaidev said and went in the Kunj cabin she went too.
Yes, sir both said together standing in front of Jaidev having Lott things in their eyes pool of emotions but can't say anything.
Today twinkle going kunj Jaidev said.
Haan sir than Kunj said.
Kunj and twinkle it's a very big thing and risky too but your face saying Lott and I can understand why it's happened.
Farz ke samne kabhi pyaar ko mat aane dena jaidev said twinkle and Kunj stunned suddenly this both looking each other than Jaidev.
Sir this why twinkle said.
I'm saying not normally twinkle and Kunj I can't explain but you both are enough matured we took the oath before coming here nothing is more important than our country he said.
Haan sir suddenly this kyun aap ko pata hai mere liye mere desh se jada kuch important nahi hai nah hi hoga kunj said.
I know kunj aaj baat lag hai tumhare saamne farz hai but uske saamne pyaar tumhari biwi bhi hai twinkle kuch bhi ho jaye tum dono ko kya chuna hai ab he said.Twinkle closed her eyes Kunj too.
Pyaar yah farz jaidev said.
Kunj turned towards the window he can't face twinkle.
Farz sir mere farz ke saamne kuch bhi important nahi hai na hoga kabhi kunj said little hard..
mere bhi sir farz agar kabhi kuch hota hai farz ke saamne pyaar yah humhara rishta aaye toh hum farz ko hi chunenge twinkle added.
Well done you both he said and went out of the cabin twinkle looking at Kunj.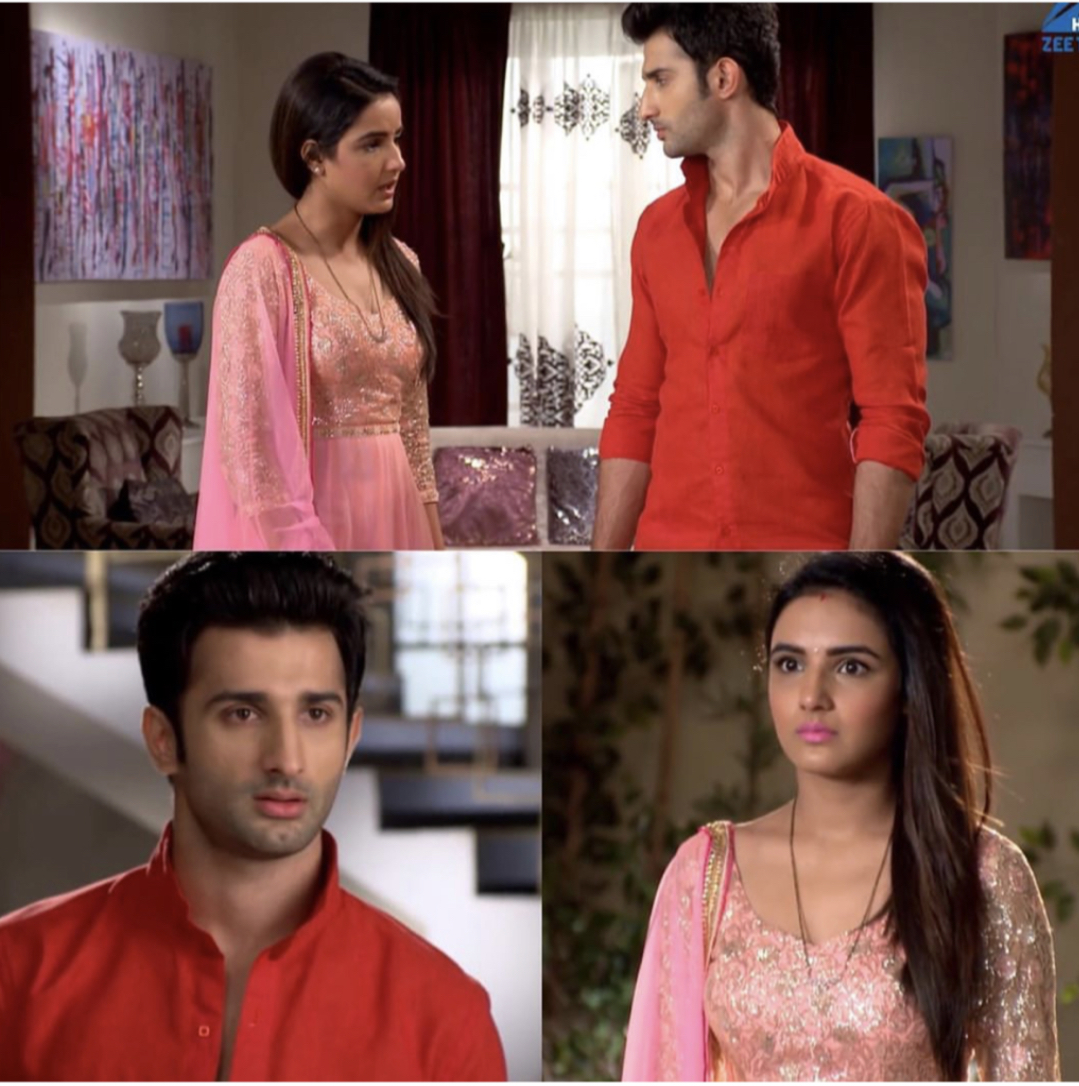 She went from there Kunj sat down.If something happened with twinkle he let the how can this., where he stuck this time.Twinkle takes her bag heavy smile on her face.
Bye see you soon Elena added.
Yup twinkle said all bid bye to her she comes outside still looking backward if Kunj comes to her once before going.
She comes outside and finding a taxi soon a taxi comes she stop thinking something while Kunj wiped his tears and run outside.
Twinkle he murmured and seeing her she about to sit in the taxi. He rushed to her and give her back hugged with this twinkle little flick who is ?? When Kunj wrapped his hands around her waist she got it and an immediately tearful smile appears on her face he nuzzles his face in her neck almost.
Meri raahein tere tak hain
Tujhpe hi toh mera haq hai
Ishq mera tu beshaq hai
Tujhpe hi toh mera haq hai
Saath chhodunga na tere pichhe aaunga
Chheen lunga ya Khuda se maang laaunga
Tere naal taqdeeran likhwaunga
Main tera ban jaaunga
Main tera ban jaaunga
Sonh teri main kasam yehi khaunga
Keetey waadeya nu umraan nibhaunga
Tujhe har vaari apna banaunga
Main tera ban jaaunga
Main tera ban jaaunga
Na na na… o yeh…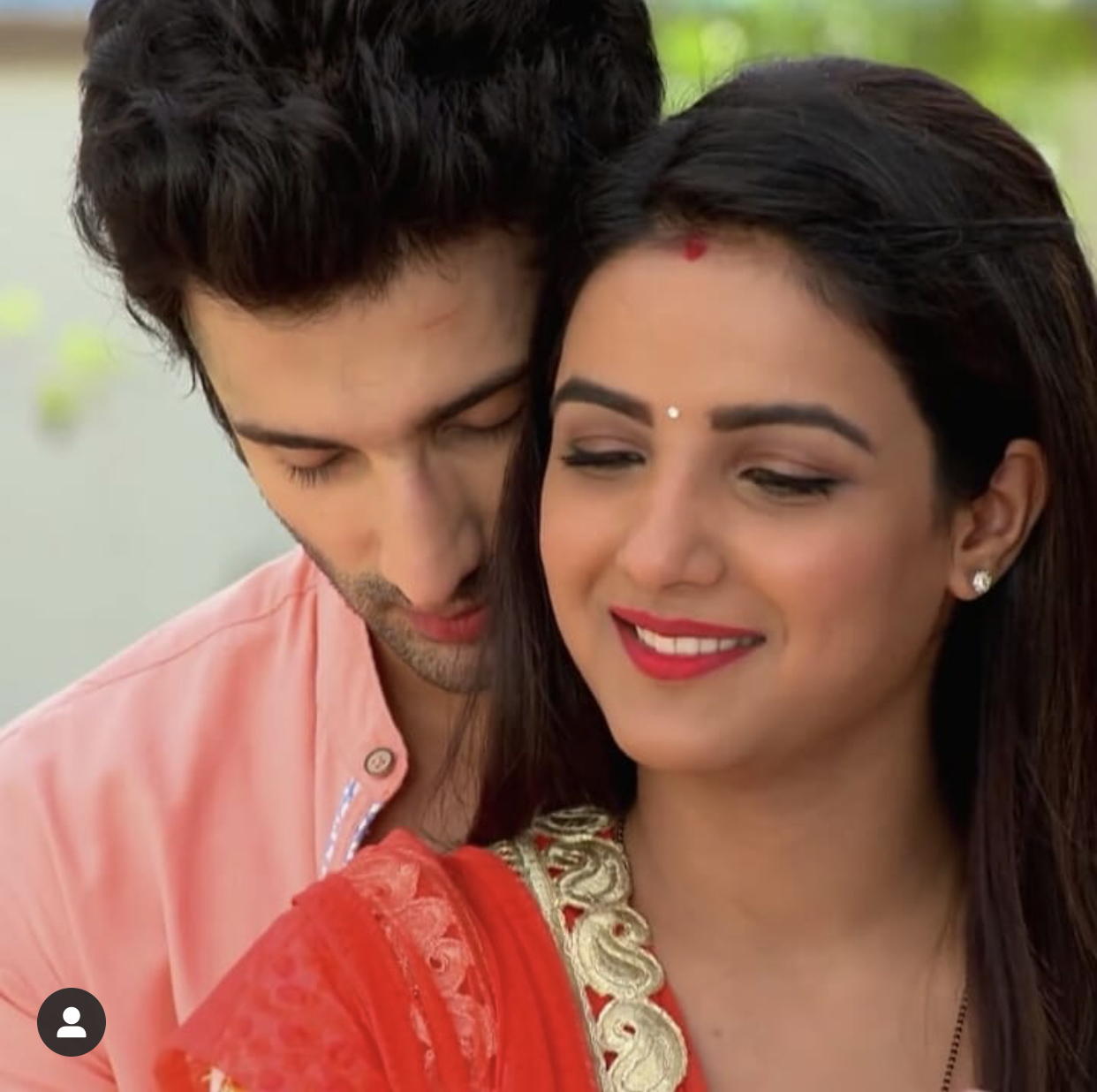 Break a leg twinkle he whispered in her ears she closed her eyes let the tears fall down.
She holds his hands very tightly and rests against his chest.and pecked at her cheeks from the back and bite her cheeks even she moaned all the best he added.
She turned towards him.His eyes fully red and face having Lott emotions he can't expressive in a words but she can read it his face very well her sadu.
Thanks, Kunjj she said he kissed on her forehead cupping her face.
Don't be nervous there leave everything aside no pressure on you if any moment you feel there unsafe immediately leave and come we will do something else don't need to put your life in danger because your life is very precious for our country don't let wasted like this and haan siyappa don't do there Stella ji leave twinkle at home only he said she chuckled and smacked on his chest.
Kunjj I'm not siyappa queen she said And seeing him wiped his unshed tears.
You don't worry we both fighting for our country betterment bas Kunj aur I'm not worried about my life because I know you always be there you will not let anything happen to me what just happened inside the cabin is part of our life I'm saying you today if there is any situation come where I'm standing in front of you choose your duty because farz ke aage kuch nahi hai I'm happier I try my best I wouldn't become hustle between your duty Kunj she said and kissed on his forehead.
I wouldn't let this happen any time the same goes to you if the situation in front of you chooses your duty because you work hard for our nation he added.
Humhari soch ek hai aur raaha bhi kunj if destiny has written something like that in our life we can't change it happily woh bhi accept kar lenge Haina she said he blinked his eyes.
Now you wish me na I don't want anything more she added.
I wouldn't let you down dekhan Kunj I will
Make you proud in both way as your co-team and your wife too that's my promise to you she said and hugged him he cuddles her tightly.
I know I'm already very proud of you twinkle he said.
Rock it he added.
Yup mr agent she said he chuckled.
Ho, go mp must be waiting for you he said.
Haan let me too meet with him what so interesting in him so you always stick with him she said he arched his eyes.
No need of this you are his mother nurse not his he said with a tint of jealousy.
Jealous she said and pulled his cheeks.
Come soon on time okay he said.
Haan, I will come soon as soon as my work is done she said.
Bye, he added.She pecked at his lips before going.
Advantage toh le lu ek baar she said he ruffles his hairs this girl never improve before sometime she is nervous 😬 ab totally opposite hugged him back.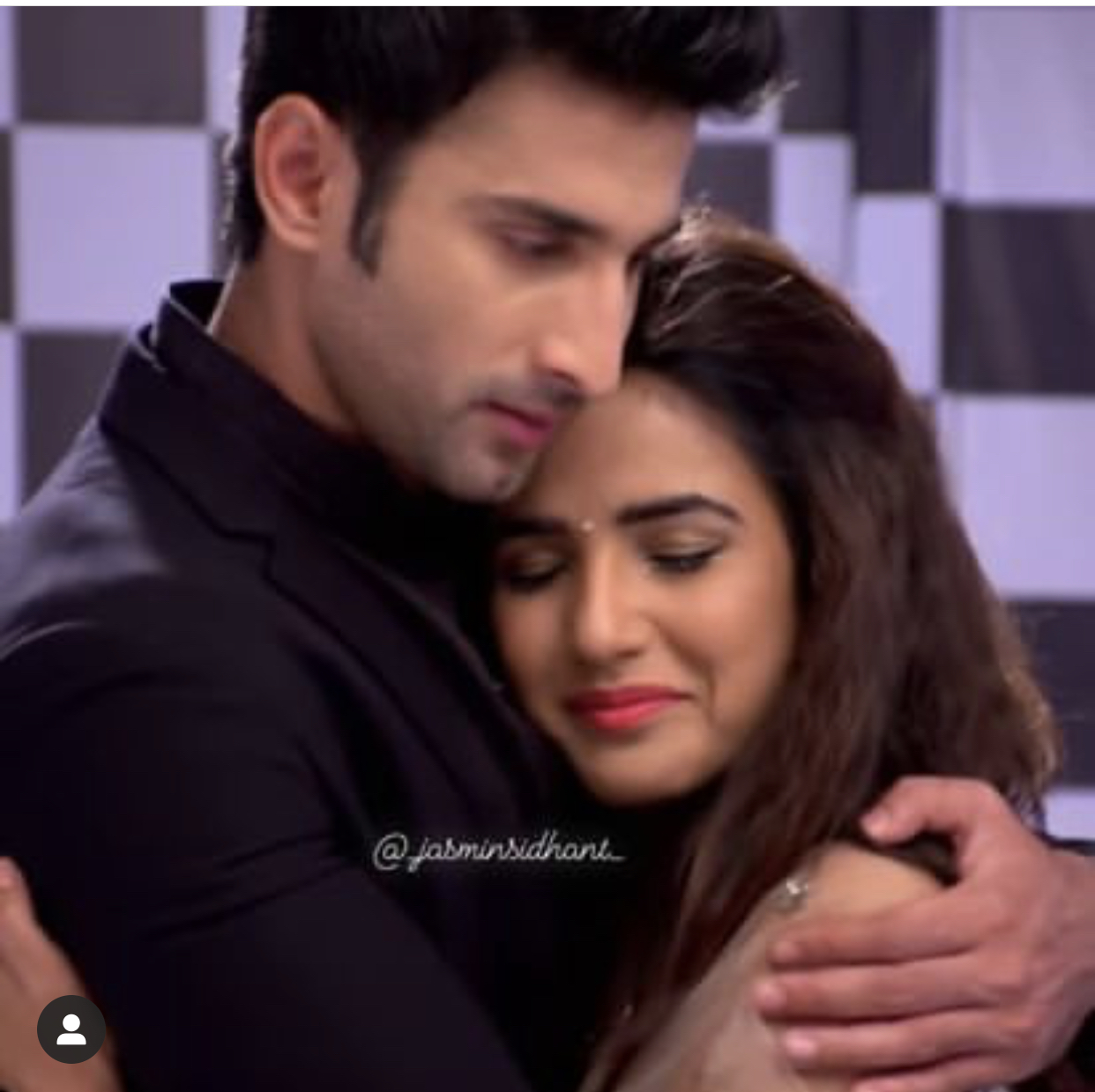 She sat down in the taxi seeing her both waving their hands Kunj gesture her about the pendant she nodded in yes She finally went.
Get ready MP now you try to find my weak nerve heh 😏 really you wouldn't get because my weakness is my strength who is in front of you. use your mind and if you can then find twinkle urf stella as you sow so shall you reap Kunj added and wear his shades.
Twinkle comes out of the taxi and looking at the MP mansion it's so beautiful and huge. She pays and went inside.
Guard asked her?? Who she is??
I'm a nurse come for Nivedita she added.
Oh, sir waiting for you to go inside guard said twinkle process ahead.
Chal twinkle be ready mr MP she said.
Entered in the living room MP was presented there only.
Excuse me twinkle said MP turned and looking at twinkle. Twinkle went near him.
I'm a stella nurse for your mother she said.
Hoo, I remember to thank you come just waiting for you only miss Stella he said and looking at her only.
Ahah this man looking at me like this he will eat me if my husband will be here surely he will break his mouth and will do his mission later she thinks in her mind and giggles inside her heart.
Hope you find the house easily MP said.
Haan Dr gave me the address she said.
Good, come I will show you he said twinkle nodded in yes MP took twinkle upstairs. They entered the Nivedita room who laying down on the bed and connected with machines.
Now I'm handover my mother responsibilities in your hands Stella do your best I just want my mother like before I don't want any mistakes in my mother care MP said.
You don't worry I do my work very devotedly and full dedication 😉she said.
I just love this type of attitude remember someone after your words he said.
Who? She asked.
Hai someone is very close to my heart he said and wondering about Kunj only she got it.
Heh and I'm only his student 👅she said.
Did you say anything MP asked?
Nope let me do my work please she said.
Sure mp said twinkle wear her face mask for infection.
She started checking her MP seeing this and get happy and went down.
At office all [email protected]
Till yet twinkle may be reached there and started her work Aryan said.
Hmm, let's see Kunj said and try to connect with her twinkle remember she immediately press the button which had on the pendant in the form of diamond Rahul already set everything soon live footage started.
Great all murmured and seeing twinkle checking Nivedita.And reading her reports which kept beside her table.
Look at her she doing too much Rahul said😂jhooti he murmured.
Shut up she doing perfect Kunj said.
Huh, you will say this only she is your girl after all he said they seeing just.
I have to attach this camera anywhere.She opened her eyes.
How are you feeling mam twinkle asked. She can't speak and reacted as well just blinked her eyes beneficial for their mission.
I will bring something for you because you have to take your medicine she said and went down.She just seeing here and there.
In-office they doing their work and keeping their eyes on twinkle too mostly Kunj who just keeps the laptop in front of him doing his work and side by side seeing twinkle.
Twinkle comes to the kitchen.
Do you need anything?? Servant asked.
Yeah, food for a patient she said.
I will make the servant said.
I will because I know what she needed right now twinkle said.
Okay, the servant said twinkle started making food for her.
She made and keep everything on the tray and about to going upstairs, she heard something.
MP was talking with someone on his phone.
MP turned and twinkle went upstairs before MP see her.
She comes into the room and feeds her and after giving her medicine.
Kya karna hai yaha not getting she murmured.
Just than get Kunj call.
Kunjj she said and went in the balcony.
Hello, she said.
Haan, how's your work is going? He asked.
Good nursing mode bas she said.
Looking good 👅he said.
I'm looking good in all things she said.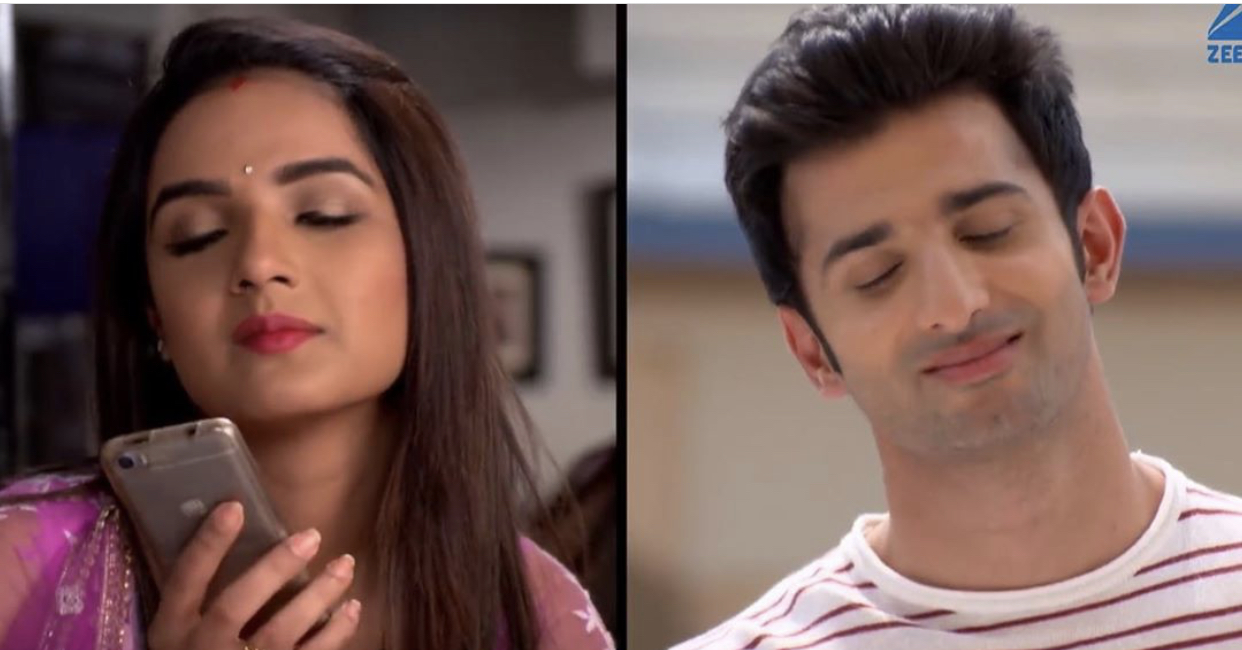 Okay, good dekhna agar kuch mile toh okay MP at home or outside? He asked.
Twinkle eyes went on the MP who just sat in his car.
Now going don't know where? Kunj she said.
Great twinkle if he going then we will follow him till then you have a chance to do anything but be alert he said.
Haan mere pyaare pati dev I'm she said.
Huh, he said and ended the call.
MP Mission kam lag raha hai twinkle care mission jada she said and giggles on herself only.
After medical Nivedita sleep twinkle went down and looking at the walls MP house photo hanging on the wall With a girl but her face not visible in the photo it's very old and seemed like some ink falls on the photograph that's why not clear.
She finding the perfect place to fix their camera but not getting. The whole day she passed away in this all MP come back home.
Kunj and Rahul went behind MP tell sara she has to sit in front of the laptop if she sees anything immediately call him..while he even seeing on his phone.
While following MP they reached one place before he going inside looking backward he feels someone is behind him.Kunj and Rahul hide behind the pillars.MP went inside And after finishing his work.MP and tej coming outside after seeing tej with him here Kunj and Rahul stunned they immediately run from there.
After giving medicines to Nivedita twinkle finished her work and come down.
You going?? MP asked.
Yeah now she is sleeping if you feel anything not correct then do let me know I will come she said.
Okay, miss stella thanks MP said.
Don't be thanks I'm just doing my duty she said about to go.
Stop my driver will drop you mp said twinkle shocked.
No need for this I have to go hospital before she said.
Okay then at least where you staying ?? He asked she remembered Kunj words.
I'm staying Gandhi Nagar she said.
Ho, he said and twinkle comes from there.
While send pat ( Robert ) behind twinkle that twinkle sees his car she went to Gandhi Nagar only. Twinkle come out of the taxi and went inside the building this Robert see and informed MP he come back.
Shit he really sends him behind me kunj was absolutely right she murmured and take another taxi and went to the office first.
Twinkle entered in the office was breathing really very heavily.
Ho twinkle comeback Rahul said.
Haan, she said and sat down Kunj give her water glass all arching their eyebrows.
Thanks, she said and Drink.
How's your first day there? Aryan asked.
Seemed like she comes from a marathon, not from his house Rahul said.
Aisa hi samaj lo twinkle said.
Means all asked?
Kunj was right absolutely he will follow me he did the same Kunj she said all stunned.
What then what you did all asked.
Abhinav sir thanks to kunj only he told me one addressed when he asked me where I'm staying I told him as soon as I left for my home he sends his Robert behind me I went there only so he gets assure twinkle said.
Well done twinkle Jaidev said.
Did you see anything there??Jaidev asked.
Not yet sir today I was busy behind his mother each staff of his house very suspicious next day try karte hai she said All clapping for her.
Kunj smiling while seeing this and her handwork very appreciate..
Then see you all tomorrow I'm going to Delhi will come soon for here till we did not complete this mission I will be here jaidev said.
Great, this sir Rahul said.
And our night out he mumbled Kunj showing his eyes.
Really first finished this mission samajha night out Kunj said.
True Jaidev said.
You will always take his side sir, not fair Avinash was absolutely right he said jaidev giggles while Kunj take his bag and went outside.
You both of them get jealous with him always and I don't mind I'm always in his side he said too went Rahul run behind them.
This trio is completely mad Abhinav said.
Twinkle went with Aryan because Kunj has some work that's why…
Kunj went to the sarna office from there he gets to know where tej went?? And what their work between MP company and theirs. tej P.A
told Kunj about their new project is going to complete and maybe wanted some money because he needs she said.
Suddenly he needs this much big amount but for what?? Man, I even can't ask papa about this Kunj said.
Well, the first thing is sure he needs for something big only he itself having? Need to find out soon he said.
While twinkle changed and all having dinner.
After finishing her chores she went into the room and found a file she opened and surprised it was twinkle all records.
What is this ho I got it so kunj sarna now wanted to check my all pervious records see he is so smart If I did this then I'm sure I will get to know about him and that misunderstanding never happened she said and smiled the way in the morning how he encouraged her?
He entered the room.
Finally, you come why so late she asked.
Kuch kaam tha he replied.
Dinner?? She asked him?? He resting was hell tired today first worried about twinkle only.
Hmm, let me get freshen up you sleep must be tired what he said or? He asked..
Nothing much busy in staring she said and taking out his clothes Kunj closed his eyes because he knew it he will never change a leopard cannot change its spots the same with him.
Acha you should busy in your work don't need to answer him he said she giggles because she just wanted to tease him.. 😂he gets jealous so easily she turned.
Leave about this all agent ji go and get freshen up. Kunj pulled her and rolled down her on the couch come above twinkle she stunned.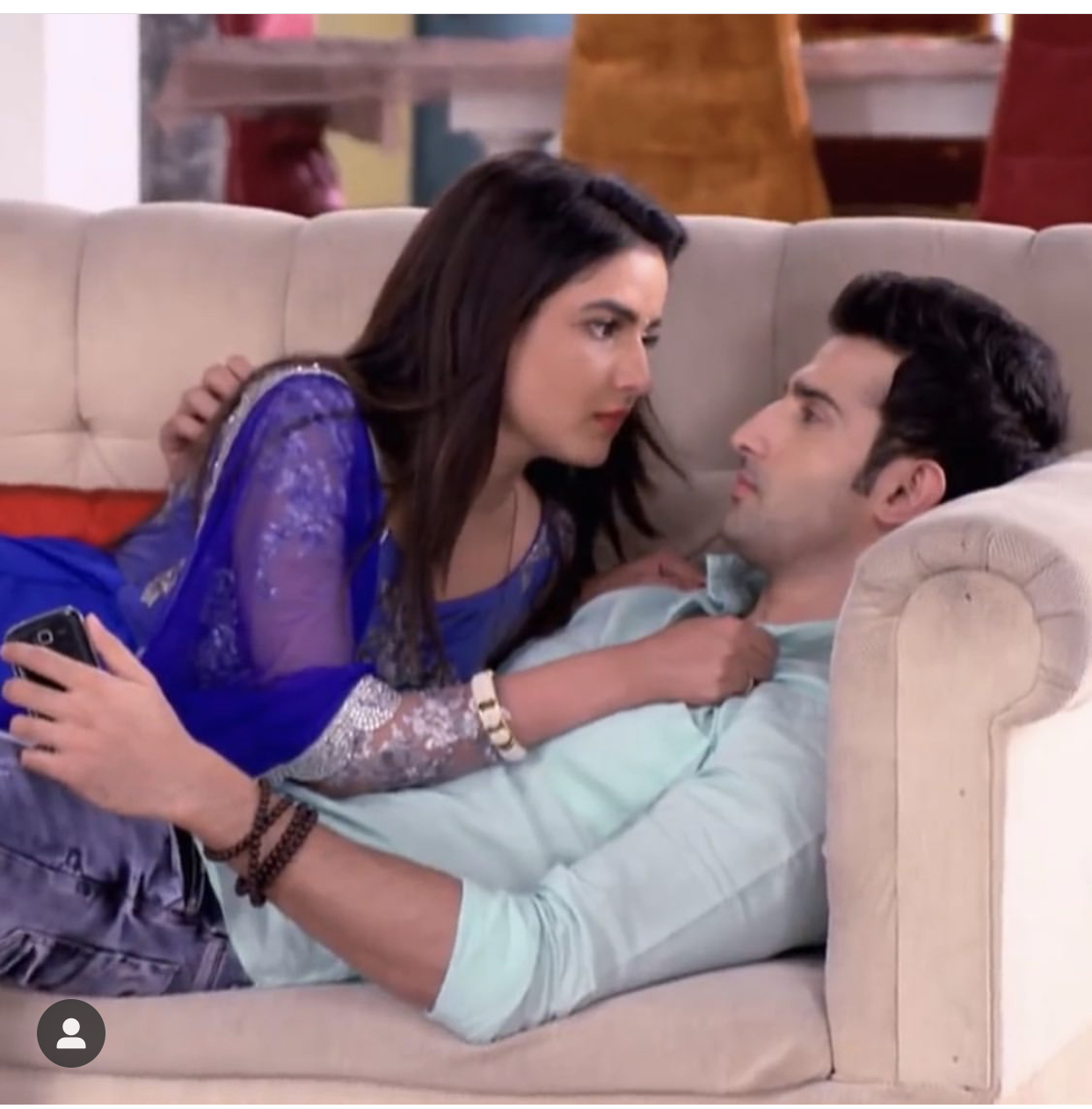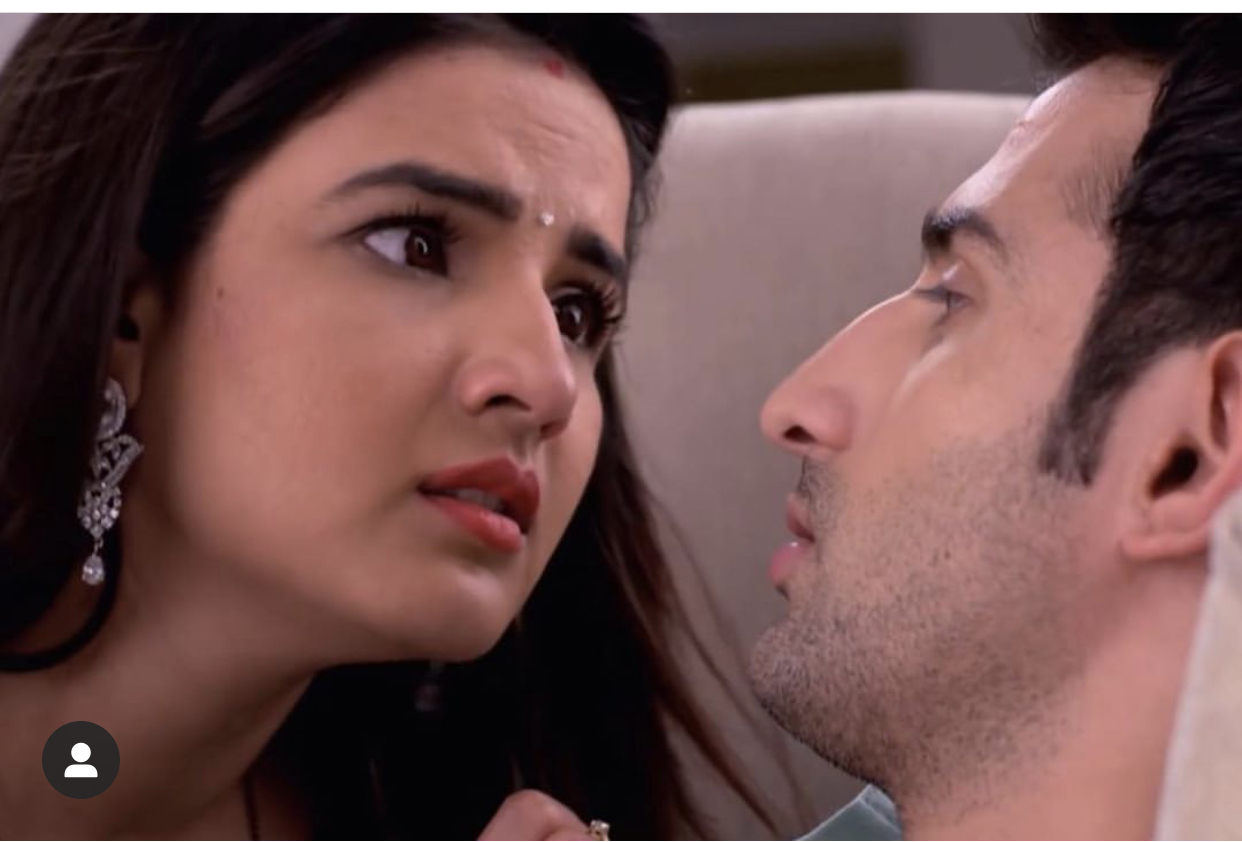 Kya hua kunj she said.Both were so closer.
Mujhe jealous karne ka soch na bhi mat samji he said.
Ho really when I said I'm just telling you when you asked me about him she said and giggling.
Do your work bas he said.
I'm doing that only why are you getting hyper ab what his fault in this haan? When such a beautiful nurse standing in front of his eyes he will stair na only she said just putting petrol on him👅.
Achww i will take 2 minutes Teri beauty bhi Nikal jayegi aur uski bhi aur don't fly too much twinkle otherwise uske next platter mein tu hi hogi he said.😆
When you get possessives about me I loved it she said.
Use your mind on a mission, not on these things twinkle he said.
Arey I'm doing that only don't worry about me I will handle him too she said and tumhari dictionary main toh jealousy word exist nahi karta hai na 😉she said.
Siyappa queen he said and get up and went in the Washroom.She giggles and went down to heat up food for him. After Kunj having dinner.
Can I ask you one thing?? She said.
You will ask in both situations so puchle he said.
Why you having my records she said Kunj looking at her.
I need that's why he said.
You can ask me I'm in front of you only? She said.
Acha you already eat my head Lott he said and done with the dinner.
He said and went down she went behind him.
I will washed that she said Kunj nodded in yes.
Do you want coffee?? She asked.
Ever ready he said.
She started making and Kunj seeing her what so special she puts in her coffee which totally best.
She handover him his mug and takes her too both went upstairs and sat down in the balcony.
Aur next day kya socha hai he asked?
Don't know you tell me boss she said..
I only one thing can say do whatever but be careful twinkle he said.
Haan kunj I know this but you know his house completely different you get puzzled with this she said.
I know this twinkle how's his mother? He asked.
Fine, right now she will take the time to recover she said.
Before you finished your work good for us he said she nodded in yes..
Acha sun ek kaam karegi mera he said in a very sweet voice she arched her eyebrow.
What?? I'm getting vibe there is something big she said.
Not big I can but right now not he said.
Okay, bolo she said.
Ahaan go in maa and papa room and from papa wardrobe, there is a file about MP and their project you bring that for me kunj said.
Whatt why now you are interested in his business papaji will get happy twinkle said.
Ahah no you bring I need that file Kunj said.
Okay, I will bring try to go for you but right now not kal chalega she said.
Great he said and both get up went to the bed.
Both of them were extremely tired so quickly sleep..
Another day started twinkle woke up before Kunj she remembered what he said at last night she get up and went downstairs right now at this time Avantika and tej used to go for a walk she gets chance she went to their room.
Went to the wardrobe she opened and started finding.
This Kunj na mere hi in-laws pe mujhe detective giri kara raha hai she said and finally, she got it and get happy before they come back and run back to her room.
Takes deep breath she went for a bath and come getting ready. Meanwhile, Kunj woke up and yawing.
Good morning I'm going from here you tell me what you wanted she said and while keeping her things in her bag.
Hmm nothing he said and smiled she went near him.
Here is your file she said and give him Kunj checked and rubbed his eyes and get surprised.
Really when you did it he asked.
Early morning mummy ji and papaji went for walk na so I thought best timing hai she said and giving smiled Kunj hugged her.
Thanks, twinkle means lott he added.
It's okay husband ji she said.
He pecked at her lips and bite her cheeks.
Ahah don't bite me always she said and frowned.
I have to match with your boldness 😆he said she blushed and slapped him playfully..
I told Avni she will give you your breakfast twinkle said.
Okay bye and haan ping me and remember each and everything he said she nodded in yes.
Haan, I know baba she said and went before anyone notices her this look..
Kunj smiling waha waha siyappa queen maan gaye tujhe aaj toh he said and started checking the files.
Hmm, fake drama kamina if he tries to do anything with my papa company I wouldn't leave him he said..
At MP mansion twinkle come and checked Nivedita while MP and Robert along with mehreen they all having the breakfast.
Hey, Stella come have breakfast MP said.
No mr Partap I had she said and went upstairs.
Who is she?? Mehreen asked with little Mocking way.
She is the mother nurse Robert said.
Hoo did you check na before mehreen said normally?
Hehe, see my love she is so worried about me yeah mehreen I do each and everything about her she is a good girl MP said.
Haan good girl 🙄don't dare to she warned him.
Arey man I just yours only you know na how much I love you MP said and feed her with his hands she eats and smiled.
Hum bhi aap se bhut pyaar karte hai MP she said. Mehreen went into the kitchen.
Brother our truck ka kya hua?? Robert said.
Haan aayega aaj raat tak if tej sarna give me the money today only then we can set all things MP added.
True brother Robert said.
Pat, you go and do check each and everything because you know na that officer Kunj is just behind us only every time he destroyed our plan that day warehouse mein we saved but if he gets anything in that truck more that things belong to me with proofs than We are stuck in the trouble you know na he said.
Yup brother doesn't worry I will go now only he added and went immediately.
Twinkle changing Nivedita glucose bottle meanwhile mehreen and MP has entered in the room Twinkle see them.
How she is now? Mehreen asked looking at twinkle.
Now okay, she needs time twinkle said.
Haan takes your time MP said..
Acha MP I'm going she said and went from there.Excuse me MP said and went too.
While Kunj was busy in his work he gets a call.
What really superb man he said to leave his work.
Let's go sara and Rahul Kunj said and the trio took the car and immediately left..
Kunj why you bring us Rahul asked.
Today MP ka koi truck jayega we can quickly catch that truck than he will be under our open interrogation Kunj said.
Really tere sources bhi upar ke hai rahul said.
Woh toh hai chal he said and they started checking each truck And vehicles. Kunj knew it already only MP is not small fish who will be stuck in their trap..
Twinkle finally fixed the camera behind the table she finds the perfect place where MP stayed, Lott.
Robert reached the high way and sees Kunj and his team and stunned.
Ho no how they reached here and get to know pat said and immediately call MP who was in the meeting Robert used his own mind and changed the direction.
Rahul and sara get tired Kunj maybe you get the wrong information Rahul said.
No, his truck will come today I m sure about this if he tries to do anything now than also he can't I'm damn sure he said.
How suddenly you get this do tell me as well we are brothers he said.
Arey yesterday do you know we saw papa with him after that I went to the sarna office I asked about MP and papa. Papa pa told me about each and everything MP try to break their business deal soon after their project complete which almost so he needed a huge amount from my father he said.
Haan so ?? Why it's helpful for us? He asked.
It is Rahul Lott there is something Warehouse whatever we got nonsense how smartly he changed those drugs packed's and put salt and sugar power in another packed's he always had two plans in his mind.
Because this he always safe and we failed like last time he said.
You were right kunj Rahul added..
They were wearing masks on their faces. Kunj blocks all the ways so mp trucks can't escape from their eyes.
Finally, they have to stop one track while the driver was little in stress.
Go and check Kunj ordered Rahul.
As soon as the Other policeman open the truck door and went inside the truck what is in the truck.
He started checking all boxes there is a lott guns
Kunj guns Rahul said Kunj smirked
Chalo side me lagao kunj said.
Sir karna kya hai policeman asked?
Take everything from here to call that person jiska hai sab hai kunj said.
Okay, policeman added.
Rahul and sara went to the police station along with a policeman while Kunj was hell happy.
MP today your bad time has started my big brother Kunj said wear his shades..
Robert gets to know about this their whole truck police take under their custody now what they will do they have to pay for this..
The truck driver gives Robert name and rests he doesn't know about this all.
Really you don't know Rahul asked?
Sir, really I don't know I just get this all that owner had told me just delivered this all things to this address xyz place driver said.
Whatever who is the owner tells his name fast Rahul asked in anger.
Sir his name is Robert driver added.
Rahul leaves him but did not allow him to go till they investigate each and everything.
Police immediately went and arrest Robert who was totally shocked by this he never thought this will happen if MP will get to know about this what will happen who he is busy in his meeting right now his own plan falls him in trouble.
While twinkle still does not get anything she is so angry but Kunj told her to have some patience No need of any hustle she doing that only..
After the meeting when MP get to know about Robert he was shocked to rest things too very shocking for him he immediately went to the police station.
Robert he said and went to prison Robert was inside and sitting in tension. As soon as Robert heard MP voice he gets up.
Robert MP said.
Brother Robert added.
How this happened haan? MP asked.
Brother, I'm sorry this all happened because of me only he said.
Tell me everything clearly mp said..
Brother our truck was going there that officer Kunj was there with his team I saw them immediately changed the direction but he was so smart block all roads just sitting for us there he said mp shocked.
Whatt Kunj but how he gets to know about our truck going today man? I changed the time also first we decided at night MP said.
I really don't know brother from where they get to know they checking each truck and cars finally when our truck was passing they immediately stopped and check when they found guns inside the truck and bring the driver at the police station and you know your all things on my name so the driver knows me and my name he tells them my name they immediately bring me here brother Robert stated.
MP shocked was hell angry now what he will do he have to give reason what this all guns doing ?? He stuck today very badly.
Brother now what we will do? Robert asked.
You don't worry pat I will do something first I have to bring you out of this jail anyhow wait than I will see that officer Kunj Sarna later wait and watch today he said and patting on his cheeks. Don't worry okay MP added and called his lawyer immediately for Robert bail.
While Kunj informed about this to Jaidev he gets happy now MP has to sit in front of them..
I will come soon Kunj Jaidev said.
Okay sir jai Hind he said and ended the call.
Ab what you will do MP I wanna see your face really very excited let first see what stella is doing Kunj said and called twinkle.
She immediately picked up his call.
Hmm, bolo she asked?
What are you doing? Till now you should come back home kunj said after seeing the time it's 5 a clock.
Hmm coming she is not well so dr come to check her I will come where are you she asked him back?
Today I'm very happy Kunj said she even can sense from his voice.
Ho really Than tell me too cause of your happiness she said.
First, come then I will he added.
Okay bye, coming she said and ends the call.
Lawyer do anything I wanted pat out of the jail anyhow today MP said in anger.
MP this can't happen let's try tomorrow he said.
Out of here, MP said in anger he went to come in anger fully.
After finishing her work twinkle come home.
Taneja's come for dinner at sarna mansion twinkle get happy she comes and sits with them after all in-laws making the dinner.
Before coming home kunj called MP.
Let's put some salt and pepper on big b 🤪he said and called him.
Bolo MP said in anger.
Arey why you so hyper brother cool down as cucumber 😉 Kunj said and giggling..
I will see you kunj sarna MP said in a roaring voice.
Heh 😏 I'm waiting for you only it just a trailer
Mp as I told you your bad time has started from now do whatever you wanted to now your Robert urf pat stuck now what you will do. you have to come out of your Den 😎now see you he said and hang up the call while MP throws his phone in anger..
Kunj returned home back who was looking very happy.He entered and saw his in-laws 🤪.
He meets with them.
Maa, where is twinkle Kunj asked Avantika?
She is in the kitchen Avantika replied to him.
He immediately gets up and went to the kitchen and saw twinkle who was busy in her cooking. He smiled and went towards her without doing any noise he gives her back hugged she was busy in the dough Little shocked.

Ahah Kaun, she about to screamed Almost.
Arey mein hu kunj said in her ears.
She turned her face and see him.
Tum Aisa kaun aata hai kunj you almost scared me she said and again busy in her work.
Why you get scared who will touch you here except than me he said.
Aww aisa kab hua she said.
Now you leave me it's not our room so be in your limits she said and away him from herself.
She went inside.
You even don't know cooking perfectly he said.
Acha you just eat my hand food every day don't forget this sadu sarna she said and fly her hairs due to this little dough apply on her face.Kunj sees this and giggles.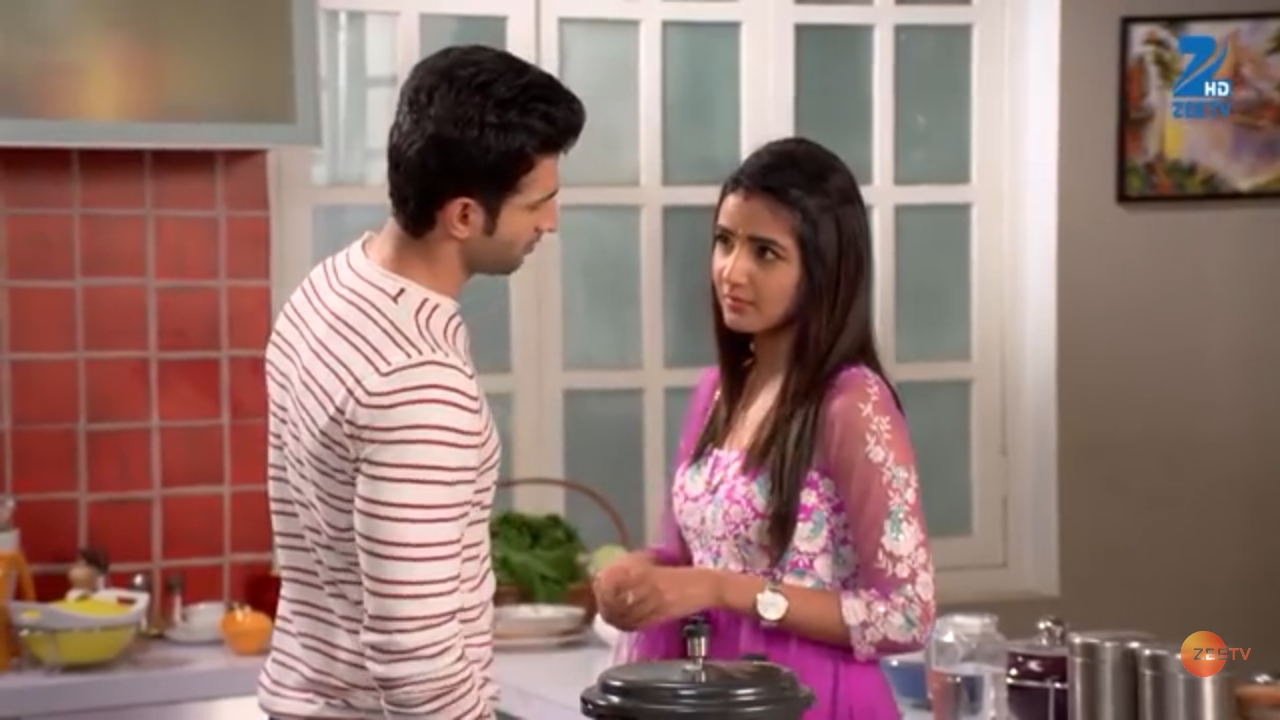 Why you giggling m I looking idiot she said.
No, how you will you can't ever he said and press his giggle.He went closer to her face. Twinkle seeing him. Why he coming so closer to her.
Kunjj koi aajayega she said in low voice.
Aane de he said in the same tone and tucked her hairs behind her ears and wiped the dirt very gently twinkle adoring him.Both lost in each other's Kunj looking at her lips before they can share a kiss Avni and Khushi entered the kitchen and after seeing them they started coughing. Twinkle sees them and pushed Kunj.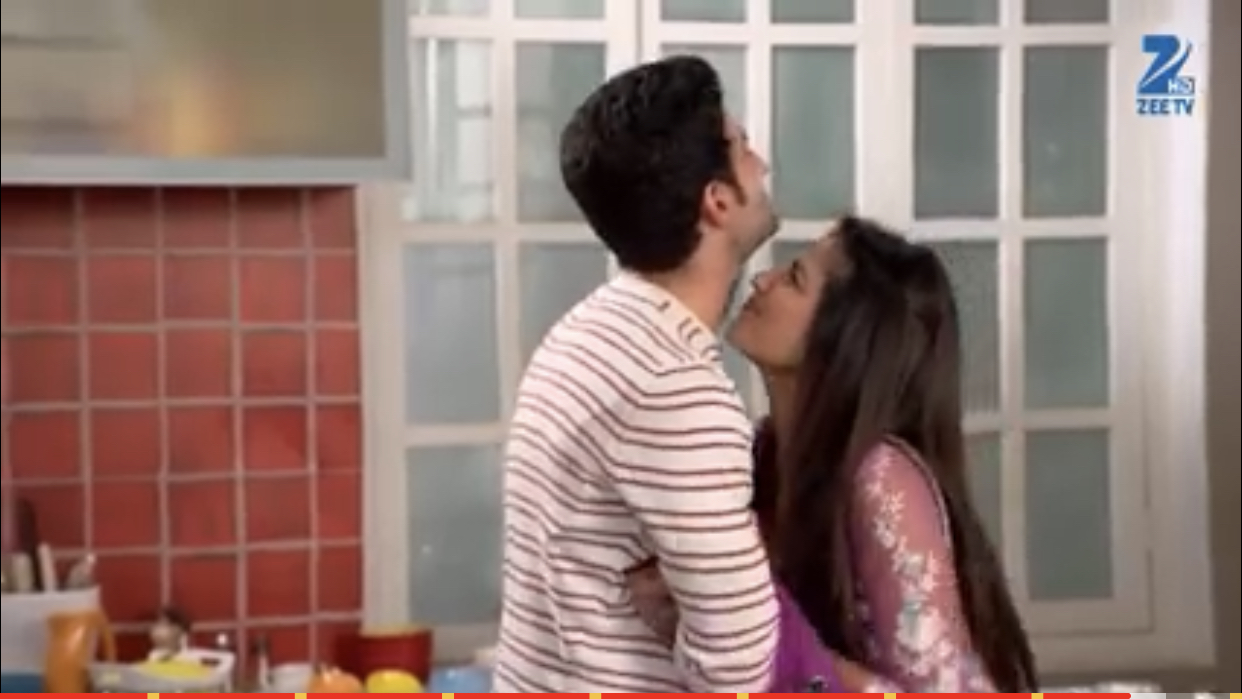 They both giggling Kunj closed his eyes now he is gone 😝ruffling his hair.
Twinkle hua do you need any help Avni said.
Nahi I will manage she said and turned blushing fully.
Haan you have Kunj we will go Haina Khushi Avni said in a teasing manner.
I just come for water Kunj said took the bottle and run from there.
Avni and Khushi teasing twinkle completely.
After they all have dinner together happily.
Aleena playing with Kunj.
Praying just soon Avni and Khushi or twinkle too give us good news 😛Usha said and the trio chocked fully and started coughing.
Mummyji Avni said.Twinkle just looking here and there a very awkward moment for them.
Chalo aleena leave your handsome abeer said.
Huh, she makes pouty faces.
Ho ho before your cool daddy become angry like my he said and both giggles and Hifi.
Taneja's went back.
Papa how's your meeting today?? Kunj asked surprising for tej.
How are you asking today haan? Tej said.
Can't I just normally he said.
Good tej added.
And what about your business associate MP Kunj said.
Are you getting very interested today why? Tej said.
Huh If I'm not then also you were behind me he said.
UnExpected tej said.
Kunj takes a tej laptop and seeing other things if he gets more information.
You were trying to involve my papa and will put all blame on him but your plan flopped and your pat trap in our plan😎Kunj said and give a side hug to tej who little shocked but happy as well.
Twinkle come out Of the Washroom after shower Kunj entered meanwhile.
Today you are very interested in papa work twinkle said and wiping her wet hairs.
You haven't told me yet why you are so happy she said.
I can't even describe to you what happened today he said and she comes sat the opposite of him.
Now tell me at least I can be part of your happiness she said.
You are man this happened because of you most he said and she gets confused.
I do not get it kunj she said?
I will tell you he narrates her each and everything.
What from where you get this information haan? I mean I was there only still not get twinkle said.
I'm very smart 😉he said.
Still, she said.
Arey me and Rahul was following him na so get to know after I went to papa office that's why I told you to bring that file he said.
Very smart I must say she said.
I'm 😎he lifts his collar kunj added.
I'm too happy now what you will do next?? She asked.
He is not coming in our hands for any interrogations because we don't have any proofs against so we can call him Ab aaya oot pahad ke niche kunj said and smirking.
Finally your handwork worth it she said.
Not only mine sab ka yaar twinkle he added.
I will bring something for us to celebrate kuch Meetha ho jaye she said and get up while Kunj too he looking at her she about to go he pulled her suddenly and sealed her lips immediately she was shocked by this sudden action of his. It's taking her seconds to deal she looking into Kunj's eyes while he too and blinking his eyes than she closed her eyes and both started kissing each other with full love and care.Kunj Pinned Her against the wall and deepening the kiss more and more.Twinkle was surprised with this they out of the breath while he is not ready to leave her she can't take it anymore.
Kunjjj she murmured in between kiss.Finally, he leaves her breathing heavily he rest his head on hers.She slightly raised her eyes both stealing the eyes she get turned red in shyness.
What was it?? She said finally.
Acha don't you know he said in the same tone. She looking at him.He tucked her hairs behind the ears.
You only wanted to celebrate na😉so iss se better kya hoga he said and winked at her she shocked and opened her mouth in o😲..
Close your mouth or should I 😉he said she started hitting on his chest.
She clutched his shirt he moving his finger on her neck she can't take it anymore..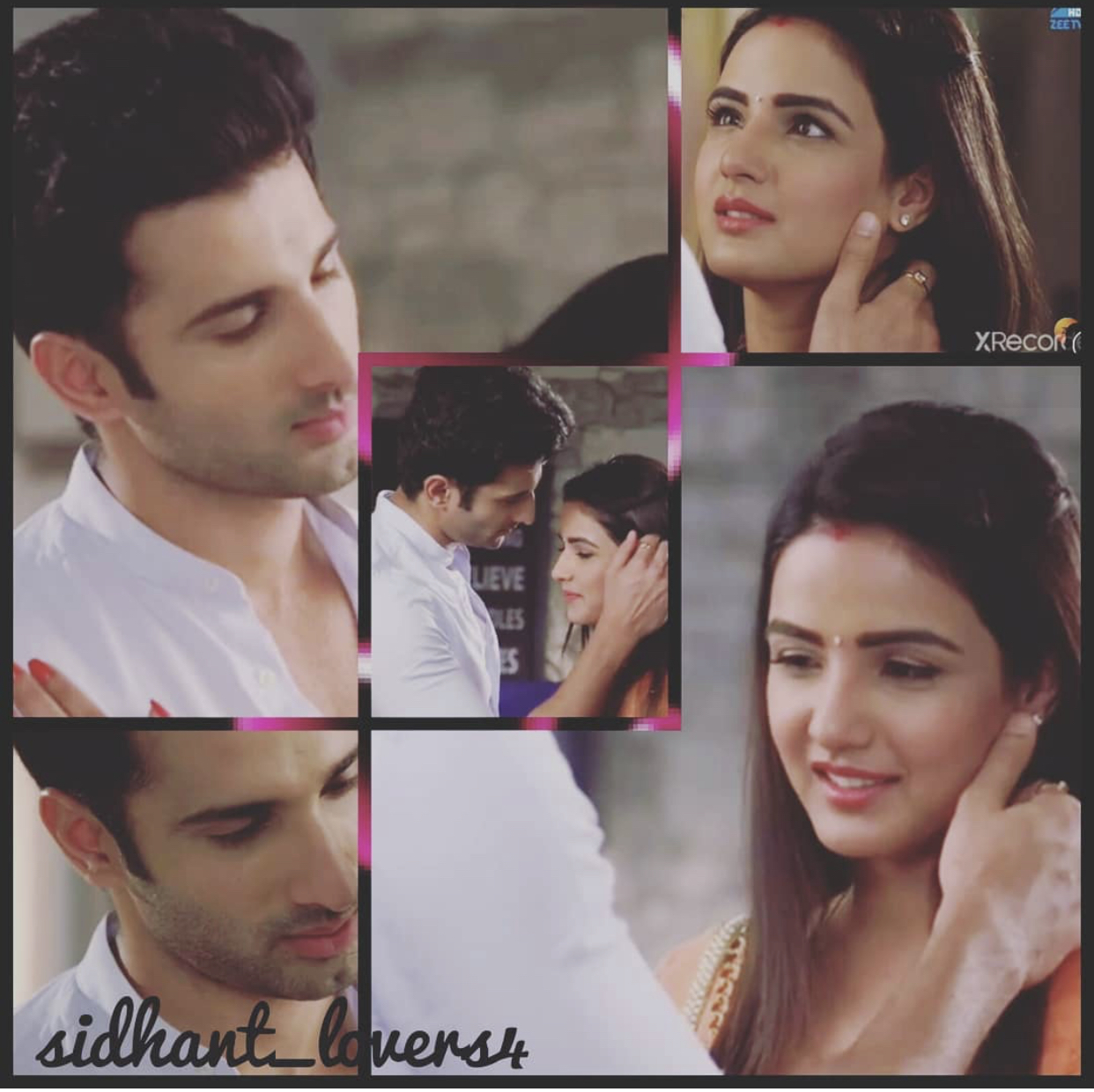 Seemed like my spirit come into you kunj she said.
👅maybe he said and arching his eyebrow.
You are equal so this happened because of your help he said gently pecked at her forehead smile.
I just did I'm happy at least me tumhare kesi kaam toh aai otherwise you toh thinking I'm useless she said and giggles.
Still, 😛he said she pulled his cheeks.
Kunj slid her Duppta from her shoulder and looking at her with full love and intense affection.She understood and pushed him hard but he held her hands tightly.
Ahh let me go I'm sleepy she said.
Really but I can see your eyes he added today get a little naughty after all he is damn happy.
Twinkle can see this.
You should sleep kunj tomorrow you have Lott work she said and try to give him excuses so she can escape.
Today you running I'm shocked 😛he said.
Hmm, I'm not like you she said and pushed him.
Don't dare to think of it till this mission does not get over successfully I can't take any risk she said.
Acha kaun sa risk let me too know 😉he said and she threw a cushion at him. He chasing her while both running in the whole room and laughing so loudly while chasing each other's both fall down on the bed together and giggles loudly.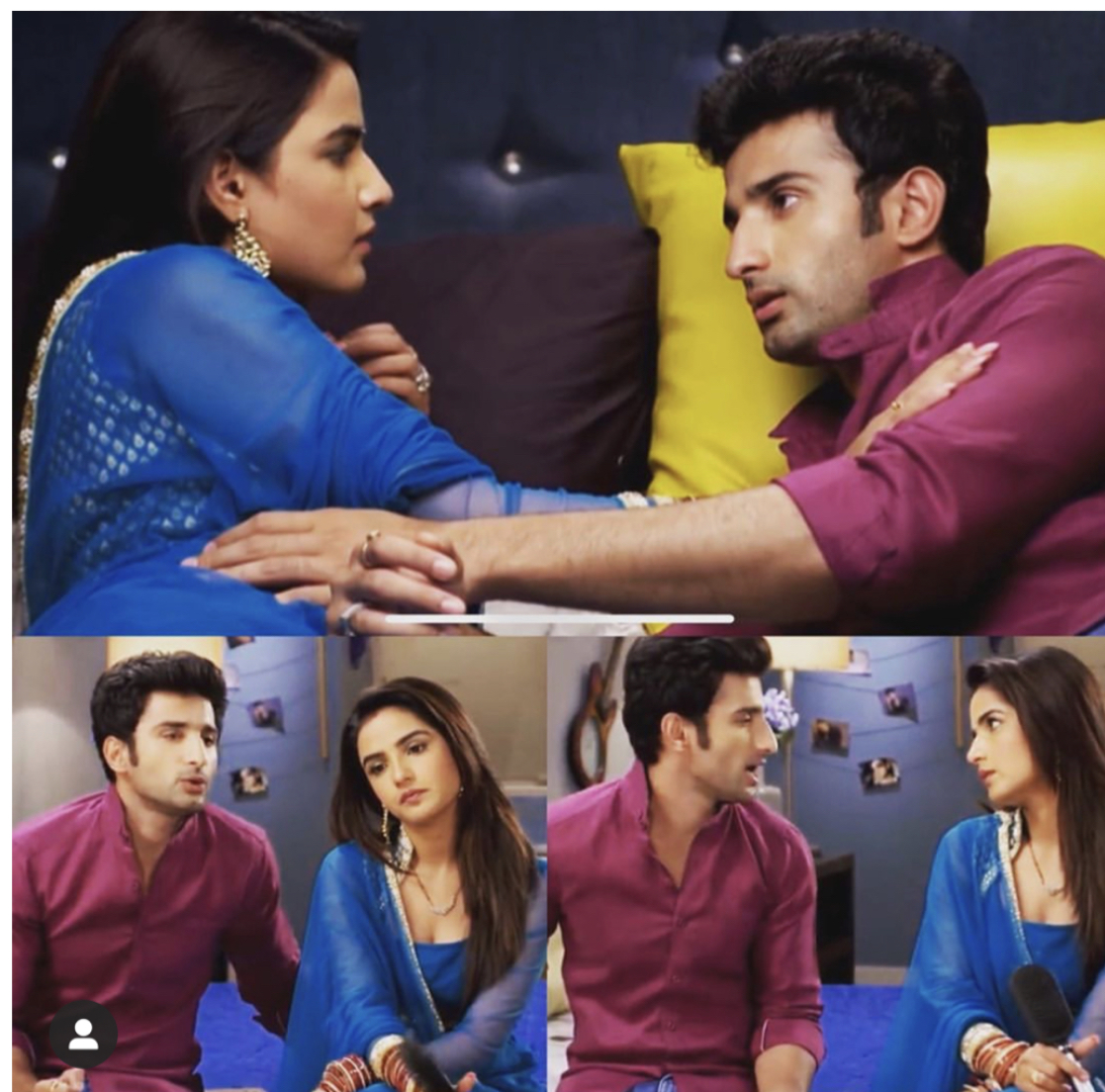 I'm so happy today twinkle kunj said.
I can see this first time seeing you this much happy she said.
Haan, I'm just waiting for that day when MP behind the bar I will sleep peacefully he added she smiled and rest her head on his chest.
You know what when I get to know about you now I feel so proud of you and I'm so lucky and I'm your wife she said and smiling.
Acha kya pata 😂you are spying on me only 👅he said.
Huh woh toh sir Oder me she said.
While smiling both sleeps in each other's embrace their life is too totally confusing and unpredictable.
Whole night MP can't sleep in his anger and tension now what he will do Kunj will not leave he is so smart and he was angrier from where he gets to know about his things..
Fully drank in anger.
Sunlight coming on his face he gets up and fully angry he looking at the photo frames.
I wouldn't leave you kunj he said and throw the glass in anger and went in his room.
Twinkle and Kunj cuddling each other not ready to leave each other or else get up lazy head 😝.
Go and get my coffee Kunj said.
Huh at least today you make for me I'm sleepy she said.
Acha don't you wanna go there nurse ji he said.
What about you agent ji she gives him back. Finally, Kunj irritates her she gets up.
I just like this when you get happy with me otherwise huh angry man she said.
You deserve that only he said.
She tied up her hair and come out of the bed.
Let me get freshen up first she said.
No first my coffee he said.
You becoming a very dominating man she said and went down finally and get his coffee and give to him and get ready first meanwhile Kunj too.
They come downstairs looking so beautiful and happy together dadi blessed them then they all had breakfast together.
Twinkle how's your work is going on yuvi asked.
Good yuvi she said.
Chale you will get late Kunj said.
And papa I'm coming to your office Kunj said make tej stunned completely.
Really he said.
Just for some work don't get happy he said and went outside all giggles.
Twinkle went outside and both sat in the car.
Today you going to drop me there are you sure Kunj she said.
Hmm don't worry me kunj hu he said and start the car and both left.
Soon they reached Kunj stop the car before MP house so she can walk and go.
Okay, all the best she said and hugged him.
You too careful he said.
Haan baba I'm she said and patting on his cheeks and went out of the car give him a flying kiss. While Kunj smiles and went she too mp house.
Twinkle entered MP yelling someone on the phone twinkle got it.
Today I want Robert out of the jail anyhow does it take how much money do you want lawyer
Otherwise, I will not leave you next case hoga he said and warned him twinkle listen and get happy.
She helps Nivedita to sit on the wheelchair and feed her breakfast and then medicines take her down in the garden there is a dog after seeing twinkle he started barking at twinkle.
She gets scared of dogs now he is very scary a man comes and takes him inside. MP went outside.
Kunj reached the police station MP entered there Kunj removed his shades.
Arey good morning bade bhaiya Kunj said and take a seat beside MP.
Say good morning back Kunj said while MP looking at him with furious eyes.
Bail nahi ho sakti hai policeman said.
But kyun nahi here is the bail papers MP said Kunj take it and started reading.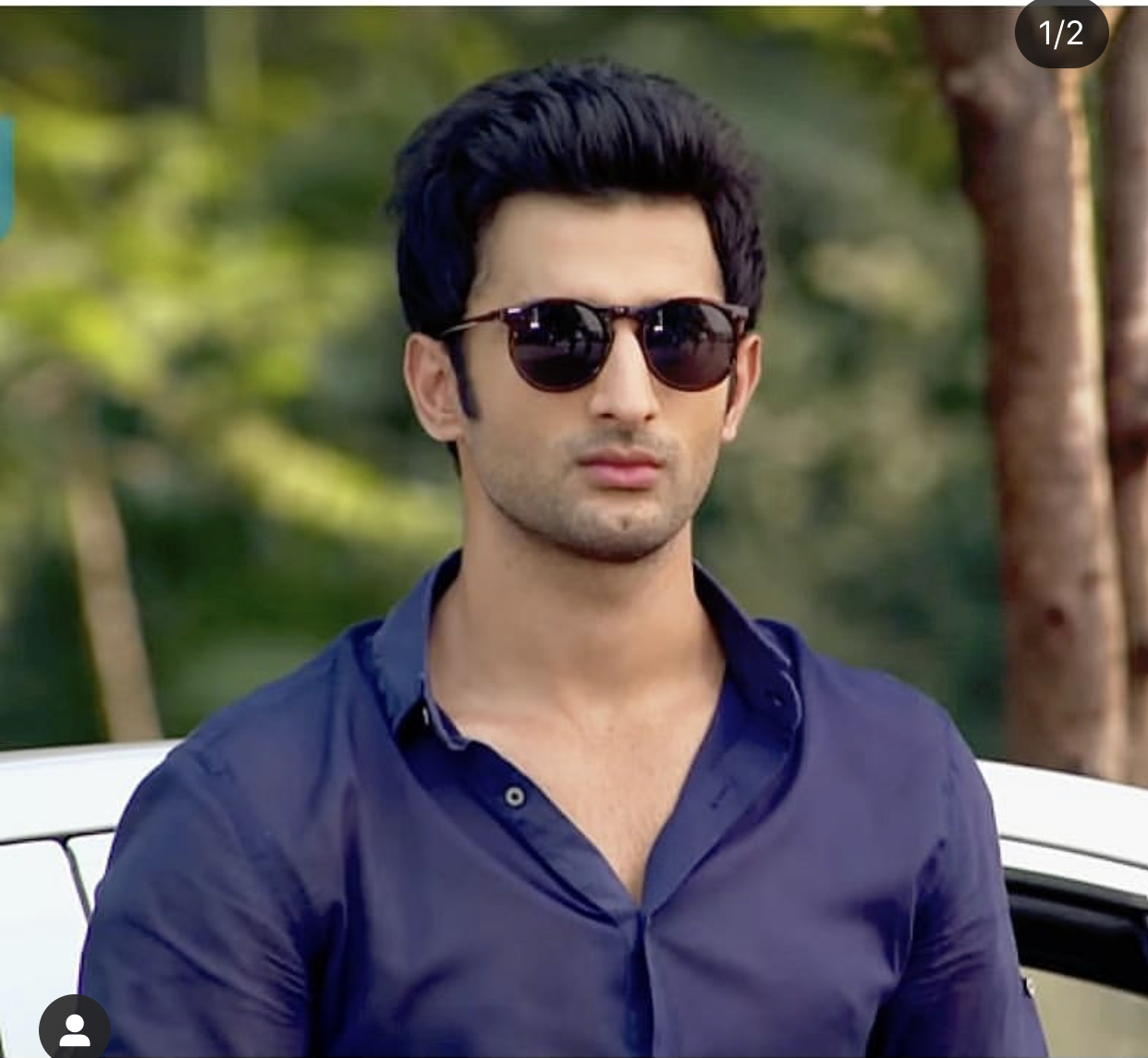 Because issliye MP first you tell me what this all guns doing in that truck which named on your man Robert if you come here to save him then remember you will be stuck 😉he said.
Youuu officer he said.
Cooldown your BP will be increased then you will give company to your mother 😂he said.
I told you MP I wouldn't leave you do whatever you wanted to Kunj said.
Just 2 days I will bring Robert out of this jail and you will do anything and even get as well that's MP promise he added.
I loved your confident look at him once Robert who looking so sad.Jaidev too arrived there.
2 days tak dekhte hai what you will do for him.
He is just a small thing I know iss tak pahunch gaye than tum tak not so hard kunj added.
See sir I told you na Taqt ki parvah badshah se zyada uske vazir ko hoti hai aaj vazir is in the prison that's why he took all things on himself 😂I must say you have all loyal people in your life how can do anything for you MP he said.
You and this Jaidev did not get anything he said.
Don't act smart here you standing in the police station if you doing too much I will not get to much time to lock you with Your pat😎 Kunj added in the anger MP walked out from there.
Well done kunj Jaidev patting on his shoulder.
Thanks, sir you come kunj said both went back to their office there each and everyone come.
Now, what next? Abhinav asked?
Twinkle doing here work there at his home and we too now we got the best golden opportunity this time kunj said.
Kunj remembers we just need proof against man problem woh hi hai Jaidev said.
I know sir even these two he will do anything and bring Robert out anyhow that's true but he comes under our interrogation Kunj said.
Aryan you go to the police station along with Elena and see there. Because there also many police officers is working for him kunj said.
Okay, Kunj Aryan said they both immediately went.
What about us?? Jaidev asked.
Kunj smirked you just get ready his arrest warrant sir for that we waiting since the long time kunj said.
Mp calling each and everyone whom he knows and they working civil officers rest too..
Arey you are such a big DGP do anything and bring my man out of this all haan MP said.
I can't help you in this MP they are bigger than me I'm just a normal officer but he is an ATB officer you know him he is behind you now I can't he said and went.
Ahah what I can do now MP said and get sad today he went and meet with mehreen.
( MP having two identities in front of the world
People don't know what he is actually he is an underworld don he is a broken-hearted lover who lost his love juilet long time ago. His business behind this all he doing all illegal things smuggling guns and Bomb and drugs because of him many million peoples die Kunj and his team was behind him since a long time but every time he saved because they don't have any proof against him)
Man calm down why you so hyper haan he will come out mehreen said she doesn't know anything about MP neither she ever tries to asked him she just lost in his love he too doesn't want she know anything about his dark and bad world he already lost his one love Juliet don't want mehreen too..
MP hugged her She caressing his hairs he sleep was tired can't sleep last night. Mehreen covered him with the blanket.
Kunj went to the sarna office and sit with tej he was happy his son come. 
Papa, I wanna see all our previous data Kunj said.
But why? He asked.
Arey In case I join our office that's why kunj said.
Okay, I'm really surprised by you.You can go and checked there Kunj he said and went from there Kunj sitting on tej head chair and spinning the pen.
I know here I will not get MP ki office kese jau mein kunj murmured he immediately take out his phone and called Rahul.
You did or not till now yaar?? He said.
Kunj kar raha hu rahul said after the call.Kunj checks twinkle once.He smiled after seeing how genuinely she taking care of his mother.
Kunj went into the room where all data and records file was there he started checking MP and his father work all things.He does not get anything much.
Businessman really f**k off he said and throw the file in the side after he went from there and reached MP house just for namesake otherwise doing illegal work..
At [email protected] when no one was inside the office finally Rahul come along with sara.
Karna kya hai Rahul said.
First, let's go inside his office he said they finding the way how to go inside but it's not hard for them they learned everything 😛..
With the help of a pipes they went inside it's completely dark.
Sir kuch dekha hi nahin raha hai sara said.
Shh don't be Loud guard is here only sara Kunj said and they on their phone torchlight.
Kunj it's not safe if he gets to know Rahul said.
Stop behaving like these all Rahul tujhe kab se dar lagne laga hai right now toh he must be in deep trouble his mind block😎I'm sure he said.
They started checking each files and other things if they get to know who else involved with MP.
Find each single things get it kunj said.
Kunj naam toh pata nahi hai kaun hai rahul said.
Itna kacha nahi hai naam rakhega kunj said.
Than they went to another cabin which was mp's own cabin.Kunj checking the walls he gets different sound when he taping on the walls.
(Na Koi Raat Hai
Na Koi Din Yahan
Kya Yeh Andhera Hai
Ke Sirf Hai Dhuaan
Aankhein Dhokha Khaati Hain, Ye Kisko Pata Nahin
Jaane Kya Hai Yahan Aur
Jaane Yahan Kya Nahin
Hai Ye Maya)
Rahul something is there Kunj said they started checking behind the wall a secret door was there.
You were right kunj Rahul added.there is a security lock was there.
How we will open this sir sara said..
wait sara you too like my wife he said both giggles.
Another hand twinkle was worried about Kunj he is not come back till now even Aryan and Elena don't know how him.Rahul bring his laptop
Now open my hacker Kunj said.
Hmm, he hummed and try to break the lock.
Fast Rahul we don't have much time kunj said.
Kunj yaar it's not easy thing security was so high he said and try his best.
Kunj we need a password Rahul said.
How I know the man he said they thinking and try many things but it wasn't correct.
Kunj last attempt hai Rahul said.
Stop yaar Kunj said and thinking kya ho sakta hai.
Juliet nahi Mehreen bhi nahi aur kya ho sakta hai sara said.
Virat try this name Kunj said.
Are you sure Kunj Rahul said?
Damn Kunj added and Rahul type Virat and closed his eyes and clicked on the button they were waiting for the result finally opened.
They get happy and hugged Kunj.
Sir, you know everything you will get soon jaidev sir position 😂sara said.
Don't say this in front of him he will transfer to you other departments 👅Rahul said.
Back to the work now let's go inside.
They went inside fully dark place on the lights and were shocked to see the place.
What is this Kunj Rahul said.
On the wall everywhere a photos his all old attacks planning They seeing.
See the last attack he did in Mumbai Kunj said.
Haan kitna smart hai kunj rahul added.
They get a laptop there Rahul opened anyhow and they checking and get a few man's names.
Just then they heard the voice someone is coming.
Shit, Kunj let's go rahul said.
Hmm, chalo kunj said and they immediately closed everything and went out of the office from the pipe..
Kunj gets Hurt On his hands. 
Rahul we get this pen drive have to check in sure we will get anything Kunj said.
Haan abhi rahul said.
You do and Informed me kunj said.
And drop sara back Kunj said.
Okay come sara Rahul said and they both went and while Kunj looking at his office building.
MP traders heh 😏 he murmured and went from there..
Kunj comes back home and he entered in the room twinkle was sitting for him as soon as he entered she hugged him..
Where are you till now she asked.
I'm here only he said and went inside the Washroom washing his hand blood coming fully he come while holding his hand she sees and shocked.
Yah kese hua hai haan she said.
It's part of my job he said.
Pagal ho show your power at work time not here she said and immediately bring apply the ointment and bandaged.
It's just a small cut twinkle calm down he said.
How can I she said.
Acha sun yah bata tune woh camera fixed kiya he asked?
Kab ka don't you know she said.
I maybe forgot he said and bring his laptop and connected with the camera and started seeing MP house.
He wasn't at home twinkle said.
Acha kunj said.
She feeding him food with her hand which she just brings.
Twinkle we don't have much time please try to find something at his home I mean related to his attacks Kunj said.
I try Kunj Lott there is a dog who just baking at me as soon as see me she said with a puppy face.
Hehe, acha dog doubting on you Or else after seeing such a beautiful girl he started barking 🤣Kunj said.
Huh, she said.
While Rahul checking the pen drive his everything having a password but he has to do it otherwise Kunj will not leave him😝..
What are you doing at this time Anjali asked him.
Nothing Anjali just some presentation Rahul said.
You and your work unbelievable I'm not getting what you and Kunj doing she said and turned and sleep.
Aha, I sometimes think put some sleeping medicine 😂and she just sleeps so I can do my work he murmured.
He immediately calls Kunj and went to the balcony.
Wait twinkle call Kunj said and picked up his call.
Bol rahul mila kuch pen drive me kunj asked.
Haan kunj there are some code numbers and the name wasn't proper in the short form Rahul said.
Good jo mile woh hi kam hai bas hogaya mera twinkle kunj said.
Kya hua kunj rahul asked.
Kuch nahi she feeding me the food like I'm small baby Kunj said annoyingly.
Ho really patch up hogaya 😂that day toh seemed like you will eat each other raw so mean kunj here you having food with your wife hand here my condition she asking me questions 😬kya life hai Teri biwi bhi mili agent he said twinkle giggling.
Hmm iss biwi ko tu le ja he said twinkle shocked😂.
Hoo so mean kunj huh she said and went down.
Gai twinkle ab bol jaldi Kunj said.
Kamina abhi hi biwi se secret kesa ab rahul said.
Secret nahi yar she spill 😂that's why kunj said.
I know he said and in mute.
Awesome Kunj said and after laying down on the bed.
I will sleep today MP ki neend uda ke I'm so happy he said and quickly sleep while twinkle comes he was already slept she smiled and caressed his hairs and kissed on his forehead.
As Usual Day kunj and Rahul try to solve that point which they get from the pen drive.
They called MP for the interrogation.
Answer us jaidev said.
What that guns doing Kunj asked.MP just mute
The whole team was presented there but having a mask and behind the window..
Do you wanna say something robert Kunj asked.
Brother doesn't know anything about this Robert said.
Ho really you working for MP m I right Kunj said.
Haan so what do you have any proofs against us haan MP said.
Really MP you just answered me one thing what that guns doing in that truck which going to be delivered at your warehouse why ?? You have to give us an answer why you having this many guns do you have any license haan Kunj shouted.
He just doing all illegal things Rahul added today jaidev head boss too presented.MP just looking at Kunj.
I'm doing illegal things really you can ask anyone my company his own father working with me call him too MP said.
Hayyy don't dare to bring my father in this samja don't try to act smart with me MP Kunj said.
I'm businessman MP said.
Really you are a businessman or else business ke peeche you just doing all illegal work and smuggling Kunj said..
I don't know about that truck firstly if you saying Robert behind than also I wanted first check waha gun hi hai kya MP said.
Haan go and check head boss said.
Sir we checked already Rahul said.
Again I need MP to say he looking at Kunj while Kunj gets a little suspicious.
(Heere Jo Lagte Hain Woh
Mumkin Hain Angaare Hoo
Chingari Lagte Hain Jo
Ho Sakta Hai Taare Hoo
Aankhein Dhokha Khaati Hain, Ye Kisko Pata Nahin
Jaane Kya Hai Yahan Aur
Jaane Yahan Kya Nahin
Hai Ye Maya)
They all went where all guns were there Aryan checking and shocked to see the guns.
Kya hua see this all guns Rahul said when Aryan bring gun..
Yah kya hai rahul said.
It's a gun but toy guns kya kese Arey guns kaha gai Rahul shouted and he checked all boxes only tou guns were there not real guns Kunj looking at MP who smirking..
Sir yah guns hi thi woh bhi real wali yah kese toy guns Rahul said.
They went back to the cabin.
Now you get sure we just wanted to give this all toy guns to all poor kids on my late wife birthday MP said.While Jaidev looking at Kunj and Rahul.
This is your officer and your work Jaidev haan just waste my important time head boss said and walked out from there while Rahul and Kunj was completely shocked.
Kya hua officer kunj sarna do you still what me here haan I think you and your teammates need for eye checkup MP said and Kunj grab his collar.
Hayeee🤬🤬shut your mouth MP Kunj said.
Cooldown as cucumber 😉my dear little brother he said and smirked.
You are my dearest friend son and I loved you lott still you just behind me haan not suit baby brother try something else what you said
Taqt ki parvah badshah se zyada uske vazir ko hoti hai.Tumne kya socha mere vazir gaya aur raja bhi chala jayega. Mera vazir itna khacha nahi hai na hi mein 😎raja he said in low voice enough audible for everyone.
Koi saboot nahin toh koi guneghaar nahin kunj sarna and Rahul Malhotra MP added.
By the way, kunj you have a beautiful family think about them don't take unnecessary ke pange and you have the most beautiful wife spend your time with her not behind me kya pata next moment boom he said and winked at Kunj.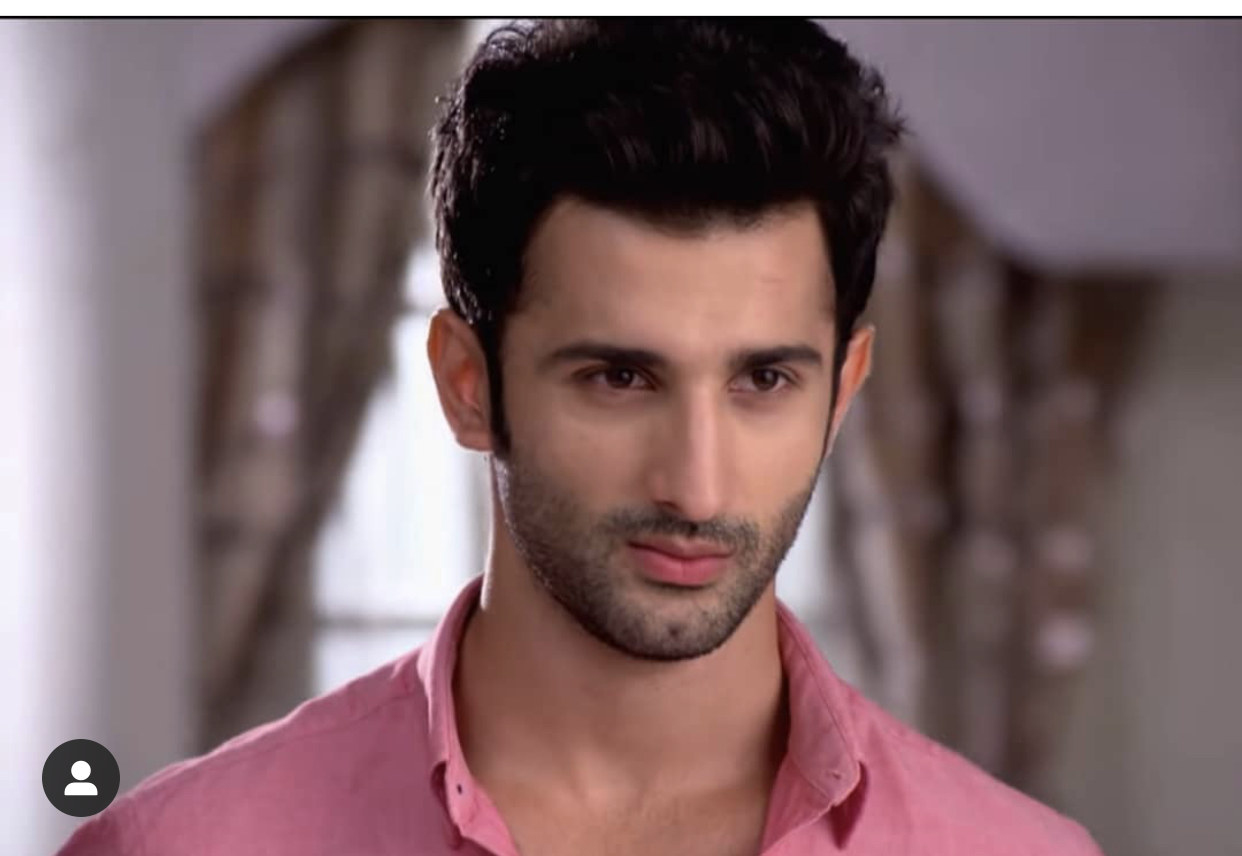 Kunj grabs his jaw buzzed off mujhe dhamki de raha hai if again you take my wife name I will shoot you here only without any warrant yaad rakhna MP tujhe har goli ka hisaab dena padega mujhe nahi so better shut up you played very smartly I must say yah right no proofs no guilty aur don't dare to think of it doing anything with my family or my wife otherwise you will not see next morning Kunj added.
See how loving husband you are I too like you twinkle sarna MP said Kunj jerked him point his gun all shocked.
Kunjjj Jaidev said.
Cooldown your agent Jaidev he will blast otherwise he has to fight for our country 😉play someone at their own game he said and wear his shades.
Waste my important time tej must be waiting for me for the meeting. Even if MP doesn't check with his friends. he always keeps the information about his enemy tera hi dialogue hai Kunj sarna the great secret agent chalta hu MP said.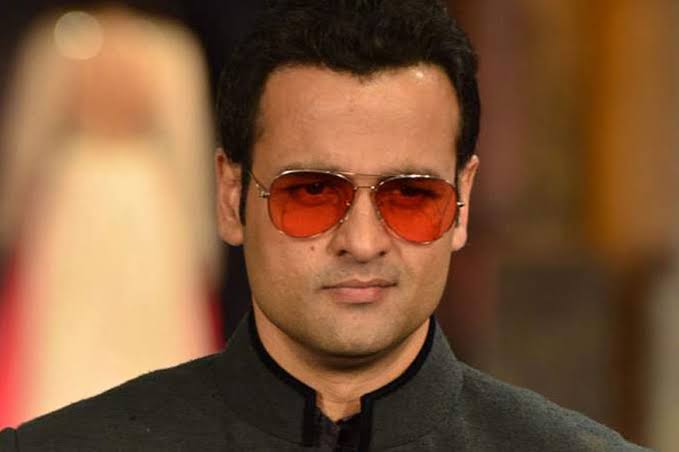 Out from here MP otherwise it's really bad for you kunj shouted loudly.
Come Robert we have to give this all things to our kids he said and went from there.
Kunj throws the chair in side his anger uncontrollably today.While Aryan was standing very guilty and disappointed.
How this happened kunj shouted.
Kunj really i itself keeping my eyes on each and everything how this all changed I don't know aryan said.
Really Aryan this is your work shame on you I told you all clearly keep your eyes on each and everything gun change honge toy gun kaha se aagya answer me kunj yelling.
I check still don't know kese hua hai aryan said looking down. Call that police officer Kunj said and sara bring him.
You answer everything under you na what you did Kunj said and grab his collar.
Sir I don't know jo tha Aryan sir handling he said.
Sara system bika hua hai Kunj said and leave him.
He went from there.
Kunj calm down jaidev said.
Kese sir how can I calm down I just give him this small work but he can't even do it properly kitna important tha tum logo ke saamne se woh nikal ke chala gaya real guns ko toy gun ko convert kar diya haan use your mind you all just useless after seeing you aryan I thought you are little sensible but you are too like this all haan my sara is better than you all at least get out from my eyes he said and went to office all behind him.
Jaidev and Abhinav try to make him cool down but he is so angry and throwing things in his anger.
Again he save sir humhe hi olu bana gaya because of this all Kunj said.
Kunj we can't do anything now you clam down first Abhinav said.
You are very proud of on your team haan look at your officers I don't know whether this mission is important for you all or not but for me very much I give my everything behind this mission here I'm not sitting for fun and wasting my time I set each and everything so nicely khud bhi nikal gaya aur apne Aadmi ko bhi tum sab ki aankho ke saamne se chala gaya woh use your mind still he said and bang his hand on the window so badly get hurt.
Kunjj twinkle shouted.
Leave me alone Kunj said in loud voice twinkle went to him holding his hand.
Kunjj what is this it's not good to shower your anger on yourself dekho kitni lagi tumhe she said.
Kunj the mission is not finished yet so calm down stop behaving like fools twinkle said
Acha same to same you all he said.
She is saying absolutely right kunj Jaidev said.
Don't lose your cool I know it's very painful but you know he is a very smart man now you all see and got it one thing he is not a small thing who will come in our hands easily twinkle see jaidev said she nodding in yes.
Aur you go twinkle Jaidev said she immediately went but don't wanted after seeing Kunj hand. Each and everyone was very disappointed not getting still how he did.
MP come back home before twinkle reached.
Sorry, I'm late she said and went upstairs.
Brother what a plan I must say no one can beat you robert said and hugged him.
😎I'm don't know when this Kunj will understand he is intelligent but he too having many idiots in his life like me he said.
Means Robert asked.
You should have called me before doing anything robert because of your one stupidity finished us fully pat he said.
Sorry, brother I just thought why trouble you I will handle but I don't know na they will catch me he said.
Okay fine next time be careful Kunj is very smart he will surely do something now big chota hai umar mein but dimaag aur takat dono hi had se jada hai aur apne desh ke liye kuch bhi kar ne ke liye he is ready I know he isn't a small prayer MP said and went inside there Kunj photo was there along with Jaidev and Rahul.
This trio is my life biggest raste ka kata he said.
How you did this all brother?? Robert asked. MP smirked and smiling fully.
Fb..
MP woke up in the middle of the night. And frustrated fully In anger he leaves mehreen house and comes to a place. A man was standing his face not revealing.
Yes, you call me here at this time?? A man said.
Yup, I called you here for a very important thing MP said.
MP first slapped you idiot I told you to stay behind Kunj Sarna what you doing haan for what I hire you haan he said.
Sorry I was behind him only but he always runs from my eye he said and bow down his head.
Whatever I paying for my work now what I'm saying do I wanted the work successfully if you not done than be ready for your death he said.
Do anything and you have to bring all those guns and there keep this all things which you will get there only but be careful because that ATB is behind me MP said that man is clear and went.
Kunj sarna now you see what I will do you get proof against me and I will vanish that proof only 😎MP said FB end.
Than brother Robert asked?
Than kya, he went kunj intelligent officers were sleeping peacefully there 👅he mixed something in their tea which Aryan had.
He get a chance and went inside and bring all those guns and keep toy fake guns there very easily MP said.
Hoo brother very good he said.
What good very pathetic Abhi mission MP end nahi hua hai he will not leave me till he sends me to grave MP said and laughs out.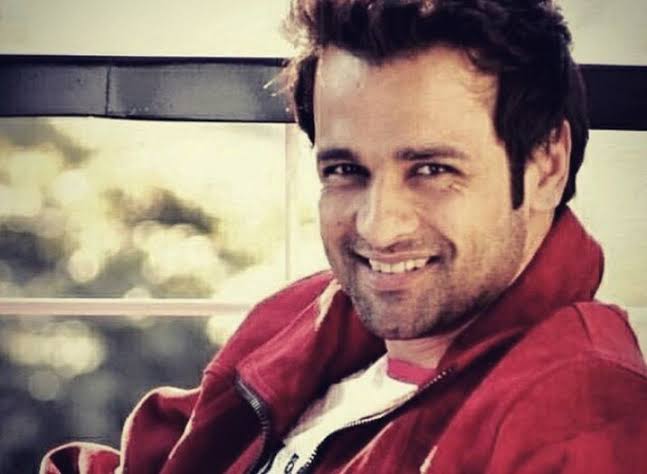 I changed the whole game he was waiting for my arrest Warrant my poor baby he said. Twinkle listen to this and was shocked fully. Mp called Kunj.
Hello, brother how are you please don't hurt yourself.
Before the enemy of Mp plays his first move … MP has already played his next move he said.
Don't fly MP your good luck but I wouldn't leave you that's for sure today you win but not every time today I'm saying you your last breathe you take in front of me and my gun he said and cut the call.
What a man yaar still same confident MP said.
Let's cheers he said and Robert brings drinks for them both toast and enjoying their victory.
Twinkle went back to the room and sat down.
Shit Kunj was hell angry he was so happy I have to do something for him and for us she said.She walking and seeing many rooms of this house were closed why?? Don't know.
Twinkle was in the room there Robert comes who was fully drunk. Twinkle was about to go she takes her bag Robert bumped with her and she holds the table.
Sorry, she said, and about to go Robert held her hand. Twinkle shocked
Leave my hand twinkle said.
Arey, you are so beautiful he said and going closer to her twinkle scared while Kunj eyes fall down on the laptop after seeing this he was shocked while rest too.
He pushed twinkle on the bed what are you doing she shouting.While Robert wasn't in sense. Kunj closed his fist he was already very angry now this boiling him completely While Rahul and Malika looking at Kunj they know him. Kunj shut the laptop in anger and throw it all shocked they never seen his this avatar yet.
Twinkle pushed him so hard and immediately slapped him called MP and told him everything what he tries to do with her.
I'm sorry for this he is not in his sense he said.
That's not my concern today I'm leaving him otherwise I will call cops or else leave your mother duty as well she said and went from there.
Twinkle comes home feeling really bad today she thinking about Kunj if he sees this all then he will not leave her as well because he was against this plan to send her to his house. She went and changed her clothes worried about Kunj she called Malika and asked her.
Where he is?? She asked.
Twinkle he is very angry are you alright she asked?
Hmm I'm fine yaar she said and Avantika entered the room with a food tray.
Twinkle beta you didn't come for dinner she said.
Mummy ji mood nahi hai she said.
Why beta everything is alright na come down with me she said and take him forcefully.
Everyone having dinner while Kunj entered Avantika called him.
Come have dinner I made each and everything your favorite things Avantika said Kunj looking at twinkle with blood eyes she immediately gets up.He went Into his room.
What happened to him ? Tej asked.
I will see twinkle said in fear she immediately went to their room and shocked too see he throwing things here and there twinkle closed the door so no one can listen.
Kunjj kya kar rahe ho yah sab she said.
Went from here leave me alone he shouted back. He turned and looking at her and remembered that scene he closed his eyes and pulled her twinkle stunned to see.
Hogaya tere duty complete haa he said she got it after seeing his face and eyes.
Kunj listen to me first what you thinking aisa waha kuch nahi hua hai she said.
I don't care how dare he touch you he said.
Kunj shh calm down please she said and cupping his face.
This all happening because of you only since the day you entered in my life what you doing here haan I told you na stay away from everyone you are his mother nurse haan he said.
But what I did in this I told MP too he is sorry for this he didn't do anything with me Kunj you know I wouldn't let any man touch me except then you why you getting so hyper on this small thing she said,
It's not a small thing for me you are just my I can't see this if anyone tries to touch and see he said.His possessiveness level is too high..
right now you aren't in your sense she said.
I'm in my sense I told you to twinkle don't go there deny to everyone but you were not ready you go against me and see what how disgusting all those things for me in front of everyone someone misbehaving with my wife and I can't do anything he said.
We are just doing our duties Kunj she said.
Tumne drink kar rakhi hai sleep please she added. He unnecessary shouting at her not try to understand her point she was just crying.
You are just showering Aryan anger on me what I did in this I'm toh doing my duty fully still you never get happy with me tumhe mujhse hi humesha ladna hai kunj she said and sobbing very badly.Both started fighting and arguing with each other. Kunj started kissing her in His anger while she too both showering their anger like this.
He pushed her on the bed and come above her.
Kunj leave me please understand the situation why you doing this with me haan you aren't in your sense we will talk tomorrow she said and but he is not ready fully blind in his anger and little hangover forcefully he making love with her while she just cry and try to stop him but Kunj totally out of his controlled. She too give up let him do whatever he wanted which makes him happy she knows after seeing that he will be angry but this much she never thought she caressing his hairs so he calms down she can understand his condition.
You hurting me kunj she said tears escaping from her eyes. After when he dozed off he leaves her..
In the morning twinkle woke up and seeing Kunj she feeling bad after seeing his condition. She went in the Washroom little soreness she feeling she get ready and Kunj still not woke up she too didn't disturb him today she is angry with him not because he did this with her not so big deal for he is her husband but he did not have control on his anger.They already promised each other's their personal things never come between their duties but he forgets very soon.
She went office early having some work when Kunj woke up and remembered what he did last night with a twinkle in his anger he was shocked how can he become so insane with her.
He gets up and after gets freshen up finding her try to call her but she is not taking his call.
Ya kya kiya kunj tune woh toh apni duty hi kar rahi thi and Mene apne gusse me kya kiya uske saath how I will face her I don't know man he said and feeling so bad and guilty as well.He immediately leaves for the office Kunj was about to go inside but he saw someone and went near him he was moving around their office he was the same man whom Kunj was finding because of him they having misunderstandings Abhinav and twinkle understand him he is the one who helping MP He immediately leaves his car and caught him red-handed. His face was covered with a mask.
Kunj took him inside Throw him on the grasses he was shocked now what he will do rest come outside when heard Kunj voice.
Who he is Aryan asked?
Wait Kunj said and remove his mask.
Kaun hai yah why you bring him here jaidev asked.
That he will tell us what he doing here spying on us haan moving around our office Kunj said all shocked.
Kunj holds his collar who are you?? He asked.
Me woh he just shivering.
Do you know sir who he is?? He is the one who telling MP our all information Kunj said and twinkles remember MP conversation with Robert.
Yeah sir I heard yesterday MP telling Robert she tells them everything how he did all those things how smarty someone doing MP work twinkle said.Kunj looking at twinkle both share eye lock she immediately breaks.
Speak fast your name Kunj asked but he is not ready to open his mouth. Kunj brings out his wallet and see his name.
Jack now tell us fast for whom you are working haan MP ke liye haan you were behind me na Abhinav sir misunderstood he is the man who working for MP Kunj added.
How you are so sure Abhinav said.
Wait first let me deal with him kunj said.
See you have two choices open your mouth fast otherwise my gun will speak very quickly he said and point his gun on his forehead. Kunj walking inside and counting one and 2 ,3.
He about to get up before Kunj without turning he shoot him all shocked.


Kunjj what is this why you shoot him Aryan said.
Kunj turned and put his gun back.
I give him two choice he is very loyal so yah toh Hona hi tha Kunj said and not feeling guilty his record is set in the encounter.
Aur tum logo sab ke sab yah dekh lo aur suno pakde jaunge maroge kesi ke haatho bhi doesn't matter he said while looking at twinkle pakde jane ke baad team mein koi kaam nahi pata hai hum me se koi khud hi apne teammate ko mar dega agar woh pakda gaya toh we can't take the risk with mission Aryan and Elena and Aryan doesn't sleep next time be careful he said.
But how you so sure he is MP man you just killed him without thinking once Abhinav said.
Ho, you too need proof man he said and called MP and put the call on speaker.
Heyy good morning MP said.
f**k with your good morning MP Kunj added.
Hehe, cool baby bolo why so early you remember he said.
Sending a gift for you see hope you get happy sending your Stool pigeon back to you he said and cut the call..
Sara brings pen and paper Kunj said she immediately bring Kunj to write down something on the paper and keep it to his shirt pocket and send him to his place Kunj Oder sara she nodded in yes and immediately did what Kunj said. All looking at him.
Don't look at me like this you all did what you all wanted now let me handle he said and went inside.
At the cabin Jaidev telling Kunj a few things. Now what you wanna do jaidev said.
Don't know but I will do whatever but very carefully he said.
Okay do I will see you in some time he said and all went from the cabin while Kunj looking at twinkle who looking so sad ignoring him. She about to go kunj held her hand..
He cupped her face twinkle look I'm very sorry whatever I did last night I don't know how I become so mad in my anger he said while twinkle just looking other eyes.
Sorry na yaar really very you can punish me but don't stay like this he said. With teary eyes twinkle looking at him.
Very very sorry for hurting you twinkle Kunj added.Having tears in his eyes.
I'm getting late kunj for my duty she said and went from there without saying more. Kunj holds his head first this all things now this is he never wanted to do this with twinkle how can he did that with her..
Twinkle come MP house and went inside mehreen bring the breakfast while twinkle bring Nivedita down after giving her medicine.
Just than servant brings a coffin which Kunj teammate left at his home.
What is this MP asked after seeing he immediately open the coffin and get shocked to see.
Ja…ck he said And looking at him he sees the paper and takes started reading.
You play very smart heh 😏 MP now your last if a player believes in Miracles he can sometimes perform them last time you saved I'm loving your game I maybe failed yesterday but it's not big deal because I'm waiting for my real victory so sending your pyada yah toh gaya ab bacha tu aur tere pat bishop queen toh already over now you king remain with your death I will finish this game with checkmate. MP squeeze the paper in his fist kunjjjj I will kill you he said while twinkle understand.
What happened MP mehreen come and see shocked.
Yah kaun hai MP she asked.
Take him from here MP said and servant take back.
He laughing all get shocked to see him.
He always turns my victory in sadness immediately how he said and sat down.
Sadu bhi very smart give him back very quickly twinkle murmured in her mind take Nivedita from there.
Kunj very sad again and again he thinking what he did with a twinkle.
Mehreen took him out he was very angry while twinkle gives medicines to Nivedita after lunch she sleeps twinkle walking here and there she went near the wardrobe and opened just then a box falls down she scared and sit down started picking up all photos she started seeing them carefully it's their family photo but not very clear something falls down on the photos.
Yah ladki kaun hai aur yah ladka twinkle said there face not clear they were standing with Nivedita and MP just than twinkle heard someone footsteps and shocked.. 

To be continued..
_________________________________________________
Hello 👋 everyone back with the episode
I know this time little late and make you all wait for me but what I will do👅. I was busy in my own work than get ill fever so still trying to write but get late 😛 leave me after seeing your excitement for each episode I was really really overwhelmed by your response and your unconditional love💞thanks again..
Take the episode 😎.. haathe aate rakh gaya MP.Who said miracles don't happen just look at mp closely😎.. Poor Kunj koi na he will do something hero toh yahi hai jeeta kunj ki kuch bhi ho typical story 😂.. kidding.
Twinj sweet moments and Kunj angry bird which side do you all like??
Twinkle stuck😲 On Icy Ground hai bhains pani 🤦🏻‍♂️…bucket mein more blast and shock still remain 😂mehrin
Let's see what will happen next ?? Wait and before read this episode and do let me how's it! Do you all like it or not👅.
Thanks for comment
Now 40 target 🎯😉..
because it's not easy for me to write this story very hard 🤪..
Bye love you all
Allahafiz.😎😍