Dil Dhadakne Dho Na Episode 6
Viren and Jeevika reach office. Jeevika follows Viren as he speeds off into the office. She spots Neha and Rishabh and goes to them
Rishabh: How was the visit?
Jeevika: Too many things happened. Ill tell you later. Its time for work
Neha: As you say leader
They get into work and speed through it. Tanya is strolling here and there. Jenny spots her
Jenny: Dont you have any other work?
Tanya: Hena Viren sir ko pyar karna..to kiss him to make him fall for me
Just then Arjun enters
Arjun: Ms Tanya dont live in a dream world. Just get to work. Tanya gets to work without a word
Viren comes out after sometime. He goes to Jeevika
Viren: Is the work over Ms.Arora?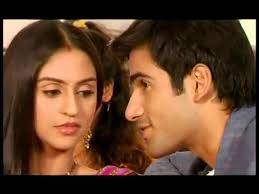 Jeevika: Yeah sir
She shows her system
Viren: Impressive. You are presenting it tomorrow
Jeevika is stunned. Viren goes back into his cabin
Arjun comes to Jeevika
Arjun: Wow Jeevika you are among the brightest I guess. Sir is really impressed by your work thats why he gave a chance for you to present. Congratulations
Neha: Wow our friend's first success. We have to celebrate. Shouldn't we Rishabh?
Rishabh: Of course
They drag her to Coffee shop in the office building. Tanya is irritated by all this. She goes to sabotage Jeevika's system . The scene freezes
Its College . Interval time
Adi: Pankhuri tonight it's freshers . Im so excited woohoo
Pankhuri: Your excitement makes me excited too.
Pankhuri: I guess I should introduce you to another friend from another department of course
Adi: You said…
Pankhuri: I got to know that she is here through papa now only..then I contacted her. She is also from Kullu
Adi: Great yaar
Pankhuri and Adi go to the department
Pankhuri: Payal
Payal hugs Pankhuri
Pankhuri: Payal he is Aditya my friend. Adi this is Payal
Payal: Nice to meet you Adi
Adi: Same here. By the way ready for freshers?
Payal: I hope so
They have a good time. Latika watches them from a distance .The scene freezes
Vadhera Office
Jeevika Rishabh and Neha are enjoying their coffee and chat over random stuff. Jeevika tell about the happenings at the site
Rishabh: A nice romantic moment if you had been a couple
Neha: They do look like one
Jeevika: Oh shut up Neha. Viren sir hates love according to Arjun
Rishabh: Why would someone hate love?
Neha: He may have his own reasons. Now lets get back
They get back to work and Jeevika is shocked
Jeevika: Riishhhabh
Rishabh: What happened?
Jeevika: My file is lost
Jeevika starts to cry. Arjun runs to her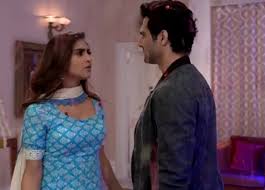 Arjun: What happened?
Rishabh: Sir woh
Arjun: Woh..?
Jeevika tells him
Arjun: Dont panic. We will get a back up. Neha and Rishabh will you do a favour?
Neha : Of course sir
Arjun: Go and check the CCTV footage to know who did this
Jeevika: Who did means?
Arjun: Oh come on Jeevika you are not a fool to delete your own file knowing that you have to present tomorrow.
Neha: We will go at once
Arjun: Take Jenny too
Arjun sits at the system and plunges into the backup process
Sometime later
Arjun: Done..I have retrieved it
Jeevika: Thank you so much Arjun
Arjun: Arrey Jeevika its my duty
Neha and Rishabh get back with Jenny and a pendrive
Arjun: Found out?
Rishabh: Haan
Arjun: Who?
Neha: Tanya
Arjun: Undoubtedly
Arjun walks to Tanya
Arjun: I dont think you deserve your internship anymore
Tanya: What?
Arjun: Tanya the truth is out in the open now. We have proof that you sabotaged Jeevika's work.
Tanya: Haan I did so what? Your boss has fallen for my looks he wont send me away
Arjun: Lets hear from his mouth
Neha to Rishabh as a whisper: She did not change after your slap and after Viren sir supported her being slapped
Viren gets furious knowing it
Viren: Miss Tanya as Arjun said you don't deserve this internship anymore. We wont be given any credits to your cv too
Tanya: Sir I love you and thats y
Viren: Now your cv will contain what you did in written. You are unfit for any job and Vadhera company will brand it. Guards throw her out
Tanya is dragged out as she resists to leave.
Neha : Oh my God..what a reaction after hearing I love you
Rishabh: I guess he over reacted
Jeevika: Its her fault too. From first day she is trying to hit on him
Neha: Why are we talking about her? Jeevika you need to present tomorrow. Lets get into work
They get busy and scene freezes.
It's evening and everyone get ready for freshers
Payal enters the venue in a stunning outfit of the retros.
Pankhuri and Adi enter behind her.
Rubel too comes
there but Latika is missing
Adi: Rubel where is Latika?
Rubel: You left her after getting new friends. Why do you bother?
Adi : He will never change
Adi takes Pankhuri and Payal with him and they seat themselves. His friends Bunny and Vicky come to him. They have a good time
Host: Why dont we have a performance from the audience. The party lights will go on and the persons above whose heads the lights stop should perform
The lights go and stop at Rubel and Payal. They hesitate but the host drags them to stage
Chura liya hai tumne jo dil ko
You have already stolen my heart
Nazar nahin churaana sanam
Do not steal glances
Badalke meri tum zindagaani
Having changed my life
Do not change a bit, sweetheart
Oh, le liya dil, oh haai mera dil
Oh, you took my heart, oh my heart
Rubel is lost in the looks of Payal as if the lyrics match his state.Payal pulls him to dance as he is lost
Haai dil lekar mujhko na behlaana
Oh, taking my heart don't humor me
Chura liya hai tumne jo dil ko
You have already stolen my heart
Nazar nahin churaana sanam
Do not steal glances
Badalke meri tum zindagaani
Having changed my life
Do not change a bit, sweetheart
(Bahaar banke aaoon kabhi tumhaari duniya mein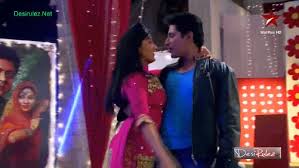 Becoming spring I will come sometime in your world
Guzar na jaaye yeh din kahin isi tamanna mein
May this day not pass in just this wish
Tum mere ho, ho tum mere ho
You are mine, you are mine
The crowd cheers for them.
Payal runs to Adi and Pankhuri
Adi: Woah yaar Payal you even made that sadu dance. Great
Pankhuri: Whats your past huh Adi?
Adi: Ill tell it later. Lets enjoy now
After few other performances the lights stop on Adi and Pankhuri. They get on stage
haae re haae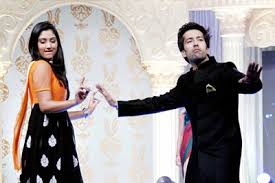 ye mere hath me tera hath, nae jazbat
meri jaan balle balle
oe oe hoe oe oe oe, haae re haae
yahi jazbat rahe din raat, to phir kya baat
meri jaan balle balle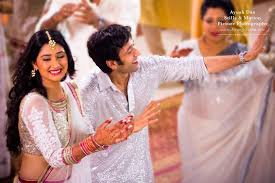 o oe hoe oe oe oe
o o oe, jab se dil me teri tasvir bani hai
yun lagata hai jaise taqadir bani hai
o o oe, jab se tu is dil kaa mehaman hua hai
jivan me khushiyo kaa saaman hua hai
jitani dur nazar mai daalun chaaro or bahar hai, haae re haae
yahi jazbaat rahe din raat meri jaan balle balle
oe oe hoe oe oe oe
As they finish there is huge round of applause. Pankhuri gets so happy as her eyes see the happiness of Adi.
Arora House
Manvi is muttering something when Jeevika enters .
Jeevika: What happened?
Manvi: Nothing di
Jeevika: You cant hide from me mannu
Manvi tells about the fight with Virat
Jeevika: Leave it Mannu. Many fools are like that. Come Ill make your favourite dish
Manvi is unable to get over Virat
Similarly Virat is in his room thinking of Manvi. Love has slowly crept inside him that too in the second meet. He feels strange as his thoughts are adamant to come out of Manvi.
PRECAP: TANYA HAS A REPLACEMENT IN THE COMPANY. LATIKA PLAYS NICE. VIRAT MEETS MANVI AGAIN