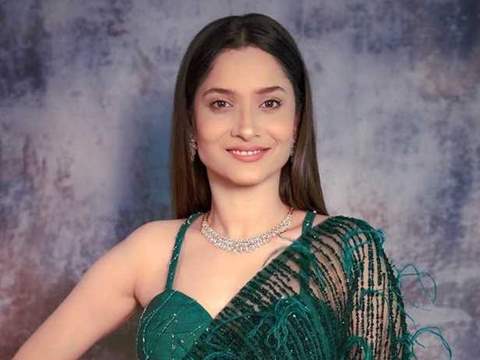 Did you know Ankita Lokhande's real name is….
Sushant Singh Rajput's death left everyone quite shocked. no one could believe that a shining star was no more with us but it must have definitely been more unbelievable and shocking for all those who knew him personally. Popular TV actress Ankita Lokhande was in a relationship with SUshant a few years ago and the two were truly an ideal couple. Sushant and Ankita had met on the sets of Pavitra Rishta, and they eventually fell in love. The two had been in a relationship for 6 long years, before they called it quits in 2016.
Ankita Lokhande is a very popular face on television and she also forayed into Bollywood with a role in the film Manikarnika. However, do you know, her real name is not actually Ankita? She is famous by this name, but her real name is Tanuja, and the story behind her name is quiet interesting actually. As per media reports, Ankita was actually her nickname, and people would call her by this name fondly. When she made her debut on television, she decided to stick to her nickname, and is till date known famously by the name Ankita.
However, not many know that her real name is Tanuja. Ankita Lokhande hails from Indore, Madhya Pradesh, and while she was initially supposed to make her TV debut with 'Bali Umar Ko Salam', the show was scrapped and she got her big break with Pavitra Rishta in 2009.