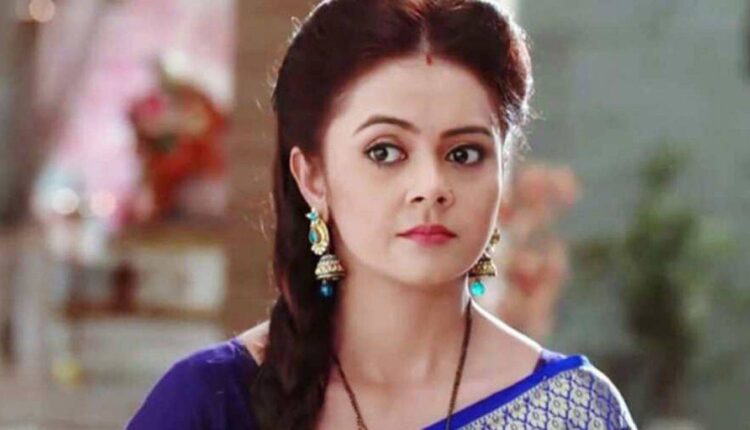 Devoleena Bhattcharjee gives back to Trolls; Savage reply to "Ap bhi kuch time pehle jail aur court ke chaakr kat rahi thi"
Internet comes with it's own sets of pros and cons. While on one hand, it has connected the entire world and made it one, it has an ugly side to it too. Anyone and everyone is now free to express their opinion on anything and it reaches the concerned person too. The trolls of this digital world are brutal and reckless.
And with the case of Sushant's death, we have seen how united the world is in fighting for justice for SSR. Ankita Lokhande who has been supporting the investigation and is demanding justice herself, was recently trolled. But she received outpouring support for the same from the TV industry.
Many names came forward to show their support and one of them indeed was actor Devoleena Bhattcharjee. She gave her take on the saga followed by supporting Lokhande too. However, amidst all this, there was one comment that not only caught Bhattacharjee's attention but was very demeaning too. And well, Devoleena is not the one who doesn't give it back to the trolls.
The account tweeted, "Ap bhi kuch time pehle jail aur court ke chaakr kat rahi thi" which insinuated that Bhattacharjee was involved in a legal fix herself and was doing the rounds of jail too.
Ap bhi kuch time pehle jail aur court ke chaakr kat rahi thi

— Bhuvifan (@Bhuvifan2) September 10, 2020
To this, Bhattacharjee responded, "By god grace aise naubat ayee nahi meri.God forbid kahin aapke chakkar naa lag jaaye.Sambhal k rahiye ga.." which meant that by the grace of God, she hasn't faced any such issue or saga yet and even subtly warned the person that she hopes that she doesn't have to do it pertaining the account. She even marked the person to be careful about it-
By god grace aise naubat ayee nahi meri.God forbid kahin aapke chakkar naa lag jaaye.Sambhal k rahiye ga..😊 https://t.co/3HG8amuZB2

— Devoleena Bhattacharjee (@Devoleena_23) September 10, 2020