Hai friends here is the next episode. Hope you will enjoy this too like the previous one
Dev leaves for office in a really grumpy mood after all the happenings. Sona is at home as she is having afternoon duty
Radharani: Sonakshi beta you should have not spoken in between if not Neha would not have gone like this
Ishwari stares at her.
Sona: Sorry Maamiji
Sona gets up and goes to her room. RR's words keep ringing in her ears. The scene freezes.
Its night Dev comes home late
Ishwari: Dev..where is Sonakshi
Dev: What does that mean maa
Ishwari: I thought you will pick her up
Dev: Sona isn't back yet..wait..
Dev calls Sona but her mobile is off. He calls the receptionist
Dev: I'm Mr.Dev Dixit..is Sona there
Receptionist: Sir..mam has left long ago
Dev gets upset
Dev: Maa did anything happen here..
Nikki: Woh..Maamiji
Nikki stops as Rhea gestures her to stay silent
Dev: What about Maami…tell me..(he shouts)
Vicky: Maa..will you never stay silent..Nikki tell what happened
Nikki tells them the happenings
Dev: Then I know where she will be
Dev storms the house
Its Bose house.
Bijoy: Aaj achanak surprise dene ka plan..is everything alright beta
Sona: Yes Baba..it's just
Asha whispers to Elena: It doesn't seem right to me
Dev rushes inside
Bijoy: Arrey Dev..so you are also a part of this surprise
Dev in mind: Sona hasn't said anything it seems..let's play along
Dev: Haan baba..just like that
Asha: Wow nice
Dev: Woh.aun..sorry sorry Maa…I came straight from office ..can..I…just freshen up
Asha: Sure beta..Sona take Dev to your room
Sona and Dev go inside. Sona latches the door
Dev: Why did you come without informing
Sona: Dev..I'm…the cause of all problems…so I…thought …
Dev slaps her in irritation
Dev: Did you even know how scared I was..till I saw you here…I …just came here by a guess..so..till I saw your face…my heart was not with me…why don't you understand that Sonakshi…Maami…is like that only…you know right…Dr.Bose…why are you silent say something
Sona: It's not Dr.Bose it's Mrs.Dixit
Dev: If so you would not come like this…if you really think yourself as Mrs.Dixit..why did you do this
Dev's eyes get wet.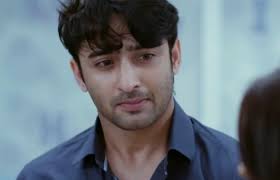 Sona hugs him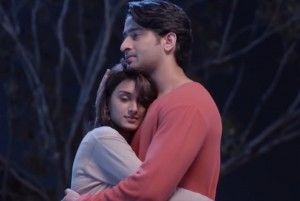 Sona: Dev..I did not want to add fuel to the burning fire…that's why…
Dev: You can never do that…your heart has only water which silents all big flames and not fuel…
Sona: Sorry…please one last time
Dev: If this repeats then I won't be a human
The episode freezes
PRECAP: NEIL AND NATASHA SEEK DEV's HELP. SONA MEETS RANVEER.
HEY GUYS DONT FORGET TO TELL ME WHAT YOU THINK ABOUT THIS EPISODE IN THE COMMENTS BELOW.