Desire to the Throne_A Saga – Episode 10
Hi all!!!!
Recap: Rana is introduced!!!!
Scene 1
At night,
Swastika's fever gets high.
Rana: Ma, you go and rest. I'll take care.
Rana's mother goes and rests.
Rana takes care of Swastika very well.
Meanwhile, Adithya searches for Swastika everywhere.
Swastika slowly opens her eyes and sees Rana. She gets shocked and wakes up hurriedly.
Rana: Wake up slowly.
Swastika: Who are you? Where am I? You look exactly like my husband.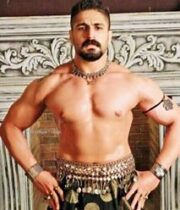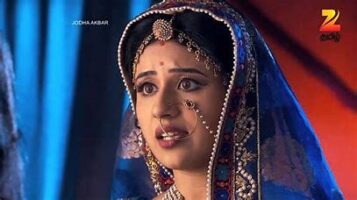 Rana gets shocked. Rana's mom wakes up hearing them talking.
Rana's mom: Your husband?
Swastika: Yes. He is the prince of this kingdom.
Rana's mom: Rana, now I understood who you are?
Rana: Ma…
Rana's mom: Yes, you are not my own son.
Rana is shocked.
Rana's mom: I got you from the forest. You were injured severely. Your dad was a great doctor and he cured you. We got a locket from your neck which had then name RANA encrypted on it. So, we thought it is your name. And we also didn't have any children. So, we adopted you.
Rana sits in a shock. Swastika remembers Bhoomika's words about the child death.
Swastika: Now, I remember one thing.
Rana: What?
Swastika tells the incident where Nakshatra dropped the child.
Rana's mom: I made a huge mistake. I separated a prince from his kingdom.
She cries. Rana consoles her.
Swastika: Where were you these many days?
Rana: We lived in the forest. We moved her after my dad's death only few days before.
Swastika: Ok come with me. Let's go to the palace. Ma will get happy seeing you.
Rana: No, I'm not coming there.
Rana's mom: Beta you should go.
Rana: No ma, I'm not interested to go there. I need some time to accept these things. So, please don't say about me to anyone. Ma, we need to move from this place. If anyone see me, then problems will arise.
Swastika: No, this is wrong.
Rana: This is the right thing. You take care of your health. I will leave you near the palace. Come.
Swastika: Thanks for taking care of me.
Rana smiles. Swastika greets Rana's mom and she leaves with him.
Rana gives his hand to help her to get onto the horse. Swastika smiles.
They come near a pond. Suddenly, it rains.
Rana stops the horse.
Rana: See, there is a mandap. We will stop there till rain stops.
Swastika: Ok.
Rana helps her to get from the horse.
Rana: You stay here. I'll go and get some twigs and branches for fire.
Swastika agrees.
He leaves.
Just then, Adithya also stops by that mandap.
He takes the fire stick and sees Swastika sitting at the corner. He gets happy and emotional.
Adithya: Swastika….
Swastika sees him and runs to him.
They both hugs.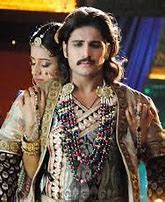 Adithya: Where did you go?
Swastika: Sorry, I left the palace seeing you and Avantika together.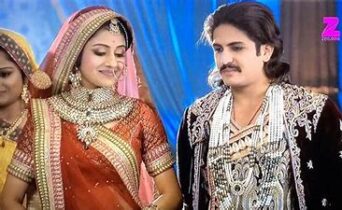 Adithya: Sorry, but don't leave us. I understood your value when you were not near me.
Rana sees this from outside and thinks that he is his brother. He feels happy for them and leaves.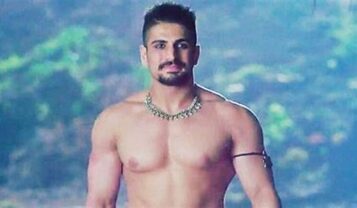 Swastika tells him about Rana.
Adithya: What??? Where is he?
Swastika: He went to get branches.
Adithya: Ok, we will wait for him.
They sit in the corner holding hands. Swastika feels happy.
Scene 2
Meanwhile, in the palace, all are tensed about Swastika.
All the elders and Arjun sit to eat. Panchali and Subhadra serves them. Bhoomika signs Panchali about Avantika.
Panchali: Avantika, drink this milk. You are pregnant. You should take care of yourself.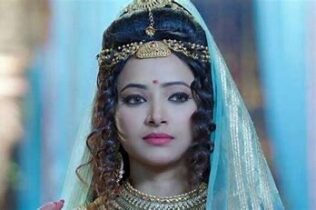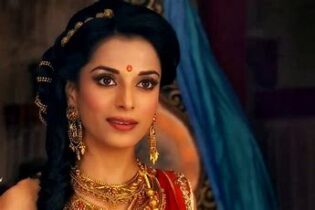 Avantika: I don't want anything till my sister comes.
Subhadra: I made this dish by myself, Arya putr please taste it.
She serves to Arjun.
Panchali sees Avantika who is tensed and worries for her.
Panchali: Arya putr, you please go and look for Adithya and swastika. Avantika is so tensed and everybody else is also tensed.
Panchali tells this without any bad intension.
Arjun: Even I was thinking the same. I'm not in mood to eat also. I will go and see them.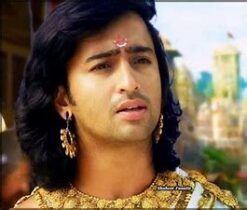 Surya: Arjun, be careful.
Arjun nods and leaves.
Subhadra gets angry. Infront of everyone she scolds Panchali…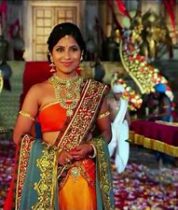 Subhadra: Panchali di, why are you doing like this? I made this dish with so much love, but you spoiled my mood.
Panchali gets hurt.
Panchali: No, I didn't mean like that. Look at Avantika, she is so scared.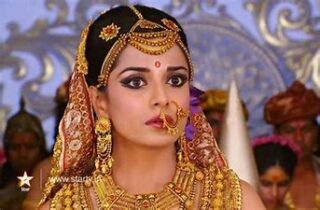 Subhadra: No, that is not the reason, you are so jealous that I can become his favourite wife. So, you are doing like this.
Nakshatra: Stop this Subhadra. I didn't expect this from you. Now look at the situation. Everyone are worried. But you care about just yourself.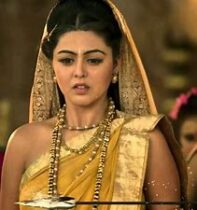 Subhadra: Ma, please don't act good. You made me as your bahu so that your son gets the throne. So, don't raise your voice to me.
She angrily tells and leaves the place.
Panchali consoles Nakshatra.
Everyone are shocked.
Sunaina: This girl is so rude.
Bhoomika: Yes, she took on her mother.
Nakshatra: I'm sorry Panchali. I made a mistake by marrying her to my son.
Panchali: Ma, don't feel sorry. She will correct herself.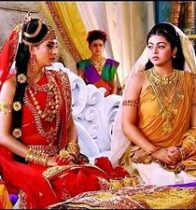 Nakshatra caresses her seeing her greatness.
Scene 3
Adithya: Swastika, it's late and rain ahs stopped. Let's go to the palace. Everyone are worries there.
Swastika agrees.
They meet Arjun at the midway.
Arjun: Thank god, you are safe. I came searching you.
They three go to the palace.
Seeing her, Avantika runs to her and hugs her. But Swastika ignores.
All pose their questions on her.
Panchali: Let her take some rest. We will ask her later.
Panchali takes her inside.
Sita: Bua ji, Panchali babhi is so nice. She is so kind, I admire her a lot.
Nakshatra smiles!!!!
Adithya takes Avantika in.
Sita: Bhai, Avantika bhabi didn't had anything. So, make her eat something.
Adithya agrees and leaves.
Meanwhile, Urvi goes to Mala and hugs her.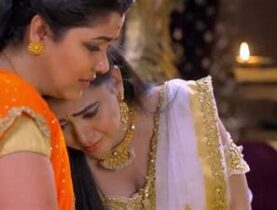 Urvi: Buaji, a happy news. Swastika has returned.
Mala: So, what?
Urvi: This is good news.
Mala: Urvi, please go from here. I'm tensed already.
Karn stands outside with Surya and listens to everything.
Urvi: Why are you tensed?
Urvi triggers her. Mala bursts.
Mala: Ok Urvi, listen to me. But don't tell whatever I'm telling to anyone not even to Karn.
Urvi: What?
Mala: Karn is not my son.
Urvi: What????
Surya is shocked. The ladies too come there and listens to them.
Urvi: Then whose son he is?
Mala: Sunaina and King's son.
Sunaina gets happy. Surya emotionally sees Sunaina.
Urvi: What is this new story?
Mala: It is the old story…
(FB STARTS)
Mala takes the baby from Nakshatra and leaves to bury the baby. But just then, she hears heartbeat. So, she takes him to a doctor and treats him. He gets cured. Mala gets an idea…
Mala: I went on that day because of the money. I'm not interested in King but I love his kingdom. I desire to be the queen. I know that this will happen and tried to seduce him but he is a boring person. So, I left taking the money. Now I came back as all the money got over. But I got this baby. I will make my way to become a queen through this baby.
She smiles evilly.
(FB ENDS)
Urvi: This is wrong.
Mala: Listen, nothing is wrong. Now, I will become queen, next you will become queen and ten your daughter-in-law would become queen.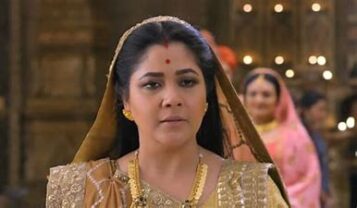 Urvi: No, I won't agree to this, I'm going to tell everyone.
Mala drags her and takes a knife.
Karn, Adithya and Arjun rushes in and saves Urvi.
Surya and others go in later. Seeing everyone Mala, gets shocked.
Surya slaps her hard.
Mala: Listen….
Surya: Stop your nonsense.
He orders his soldiers to put her in the underground jail and gives her life time sentence.
Mala gets shocked. The soldiers take him.
Surya apologizes and feel guilty to Sunaina and his daughters. All console him.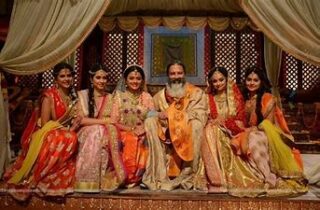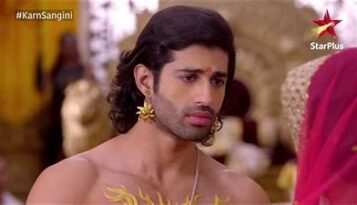 Surya and Sunaina hugs their daughters and Karn.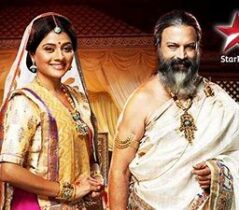 Nakshatra and Bhoomika smiles seeing the family reunion.
Karn: Papa, I need to confess something.
Surya: Yes…
Karn: I don't want the throne. Make Arjun as the king. I lived with common people and I know their pulse. They want Arjun to be their king.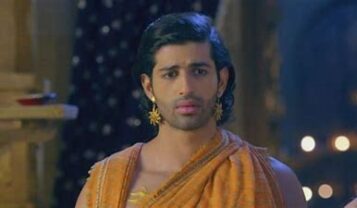 Arjun: No bhai, you are the eldest.
Karn: Arjun, you are the strongest, wisest and the best king. Please accept for me.
Arjun nods.
Three brothers hug.
Surya: Ok, I will make Arjun as king. Tomorrow, I will go to pandit and decide the date for coronation ceremony.
Nakshatra gets happy. Bhoomika also bless Arjun.
Urvi: I love you more now. Atleast you understood now.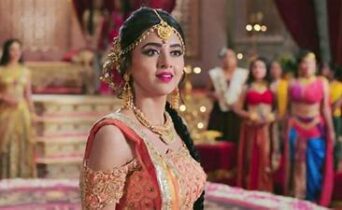 Karn smiles and hugs her.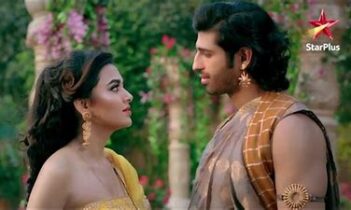 Dasharat: Greetings everyone!!!!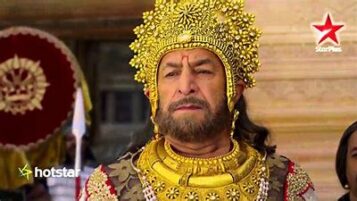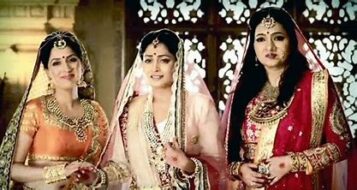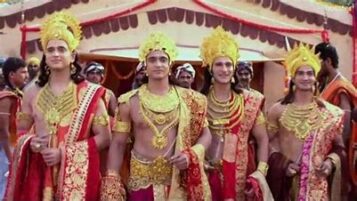 All turn and see Dasharat, his three queens and 4 sons standing there and surprised. Sita gets shy seeing Ram…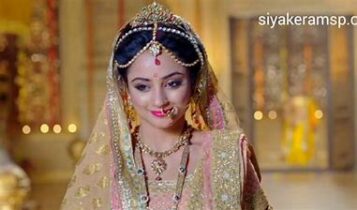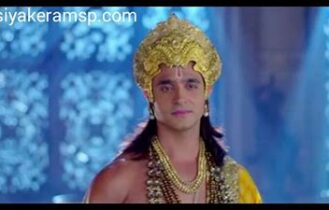 !!!To be Continued!!!
Precap: Wedding talks!!! Ram-Sita's romance!!! Urmila falls on Lakshman's arms!!! Mandavi and Bharat spend time together!!! Shatrughan and Shruthakirthi meet at the temple!!! Avantika and Adithya's romance!!! Swastika meet Rana!!! Swastika and Adithya's romance!!! Panchali becomes pregnant which makes Subhadra jealous!!! Karn-Urvi's romance!!! Arjun-Subhadra's talk!!!