Daffodils TS ShivIka RiKara Part1
It was a friendship day.The whole college was celebrating friendship day.But for the trio gang Daffodils it is not just a celebration but their life.For them,daily it is a celebration.They are Shivay,Anika and Gauri.
They three went to the canteen and shared the same bowl of gulab Jamun with each other.Omkara who passed by looked at them.
Anika:Gaya..see Om is looking at us.
Gauri:I saw it.
Shivay:Poor guy yaar.He is lonely.Let him come and sit with us.
Gauri:Do you want him to be a Daffodil like us?
Shivay:We both have no problem in including him in our gang.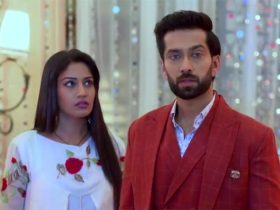 Anika:I mean..he is a nice guy.
Gauri:Oh really?Our gang is a gang of friendship,not love.
Shivay and Anika became dull.
Gauri:That bagger loves me.His mind is not clean.Then how can we include him in our gang?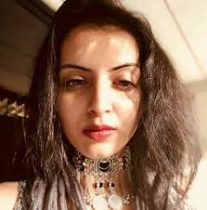 Shivay and Anika were silent.
Flash back…
Omkara went near Gauri with a book.
Om:Gayu,have you read this book?It's an interesting book.Very romantic.
Gauri:First of all ..only my close friends have the right to call me by my pet name.
Om:But Shivay and Anika call you Gaya.But I call you Gayu.
Gauri:Don't argue with me.I don't like it.Call me Gauri.
Om was silent.
Gauri:Second thing…I don't like romantic novels.I don't believe in stupid love.I believe only in friendship.By the way why are you bringing excuses to come and talk to me?Now don't tell me that you are not finding a reason to come near me.
Om:I am not denying it.I am purposefully coming near you.
Gauri:So you are a stupid flirt.
Om:Never.My intention is not flirting.I really like you.I mean ..I think I love you.
Gauri:Stop your nonsense!How did you fall in love with me suddenly?
Om:I don't know.I see you in my dreams daily.You look like a Princess in my dreams.Slowly I realized that you are the Princess of my life and I love you.
Gauri chuckled:Very funny.What a stupid lie that I am coming to your dreams as a Princess daily!
Om:I am not lying.I am saying the truth.
Gauri:Stop it.Never come to me again with such unbelievable lies.
Om:Gayu..please listen to me.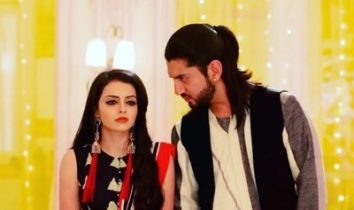 Gauri:I said don't follow me again.
Gauri walked away leaving Om shattered.
Present…
Om looked at Gauri and thought:I wish you understand my loyalty and the truth in my love Gayu.I am sure that one day you will understand that I was not lying.
Gauri:Hey guys..why don't we go to the pub and have some fun?
Shivay:That's a cool idea.
Anika:Let's enjoy guys.
They went to the pub and danced happily having a lot of fun.
Gauri:Oh guys..it's going to be 10.Mom has told to be reach home before 10.Let me go.You both carry on.
Shivay:Ok.
Anika:See you tomorrow…
They had a hug.Gauri left bidding good bye.
Shivay-Anika kept dancing.While dancing unknowingly they came towards each other.
Shivay cupped her face in his hands.
Oh Jaana…Oh Jaana
Khoya Khoya Rehta Hai
Dil Dharak Ke Kehta Hai
Tu Mere Jeene Ki Wajah
They shared an intense eye lock.
Oh Jaana…Oh Jaana…
Ishq Hai Aanso
Ishq Hai Nagma
Isqh Sukoon Hai
Rahat Hai…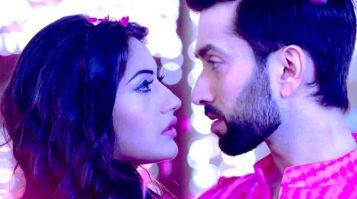 He caressed her face passionately.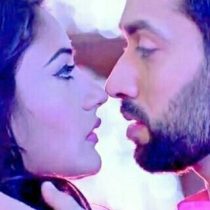 She closed her eyes.
Ishq Hai Sehra
Ishq Hai Dariya
Ishq Junoon Hai
Zehmat Hai…(Ishqbaaz).
Tears rolled down her cheeks.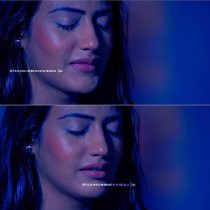 Shivay noticed it.
Shivay:Anika!
Anika opened her eyes and looked at Shivay.
Anika:No Shivay.We should control our feelings.We should bury our feelings inside.You know the reason.
Shivay:Yes.If Gaya comes to know about our feelings she will feel hurt and cheated.She wants we daffodles to be pure friends,not lovers.
Anika:If she comes to know that we have feelings for each other she will be so upset.We should not hurt our innocent friend.We should only be friends.
Shivay:You are right Anika.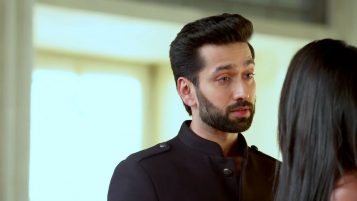 Both were sacrificing their love for their best buddy Gauri happily,but their heart pained inside.
Days passed…
Shivay,Anika and Gauri celebrated Diwali.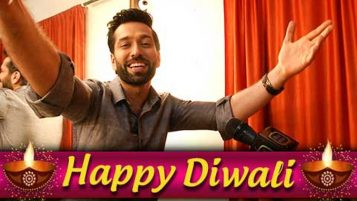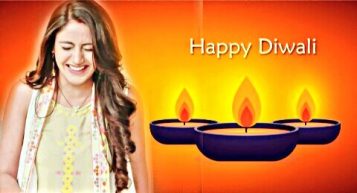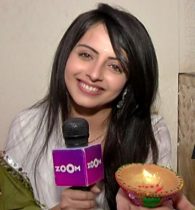 Anika:Guys…Why don't we go for a drive?After all we are having holidays now.
Gauri:Right.We will go.
Shivay:Yes…we will roam about this place without any limit.
The trio was travelling in the car hooting and screaming having fun.Suddenly the car had brake down.
Shivay:Oh no..now itself the car had to be like this.
Anika:It's so sad yaar.The whole fun has been spoiled.
Shivay contacted the mechanic.
Shivay:The mechanic can come only after a few hours.
Anika:Till then we will have to sit in the car?So boring.
Suddenly Gauri saw an old Bungalow near by.
Gauri:Look there guys.Shall we go there?
Anika:I think it's cool.We will go there.
Shivay:Ya..sure.
Shivay:It looks like a ghost house.
They laughed.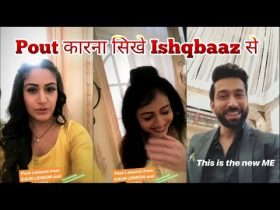 They got inside the bungalow.
Anika:It looks like a palace.
Gauri:I find this place familiar.
Anika:Even I feel the same.
Shivay:Why this palace is strange?
They walked around.They looked at the paintings on the wall with a shock.