Connecting the past to present – episode 6

Warning: A non-numeric value encountered in /home/ftpusers/tellyu/public_html/wp-content/themes/publisher/includes/func-review-rating.php on line 212

Warning: A non-numeric value encountered in /home/ftpusers/tellyu/public_html/wp-content/themes/publisher/includes/func-review-rating.php on line 213

ShivOmRu and Aditya are searching for Kritika hardly.. All were equally worried at tensed.. Shivaay & Aditya goes into the car parking side.. In a car shivaay sees the same scarf which kritika has weared.. He tries to open the car but was not possible..
Shivaay lookes through the mirror and sees kritika lying unconsious inside the car.. Aditya also comes there.. They both tries veryhardly..
Soon others also reaches the parking side.. Om asks rudy to get some stick.. while they hear a huge sound of glass breaking and sees that both shivaay and Aditya together broke the glass and they soon opened the door..
Kritika was unconcious.. Aditya makes her lie on the floor.. He continuously keeps calling her name but there was no response..
Pinky runs towards her and starts rubbing her hands and legs..
Pinky :sobbing "Uddja.. meri bachi.. please open your eys.."
Shivaay signals om to call an ambulance.. Om does so..
Aditya sobbing " Comeon kittu.. open your eyes.. i know you are a fighter.. dude.. don't play games."
He hold her close to him..
---
HOSPITAL…
Kritika was in her strecher.. Adi had holded her hands allwhile..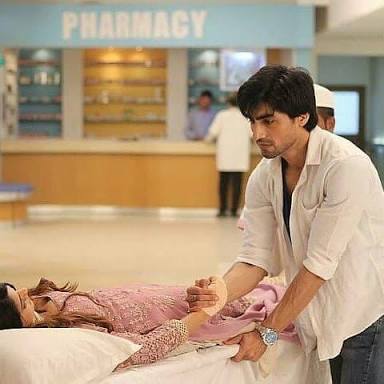 They takes kritika to ICU..
Shivay to doctor " I don't know.. what will you do.. but.. let me make it clear if anything happens to my sister.. i will sue you..
Doctor " Don't worry Mr. Oberoi.. we will try our level best..
Pinky was sitting lifelessly in the sidechair outside ICU.. Jhanvi & Dadi were trying to conclose her.. Priyanka was too scared of what have happened so she was hugging her Dad Tej.. OmRu were also near her.. Shivaay was walking restlessly while anika was tring to calm him & Aditya he was near the door.. waiting for someine to comeout..
AFTER FEW MOMENTS..
A nurse comes and asks Aditya to get the necessary medicines he runs with the chit to buy medicines..
As he goes Shakti enters the situation..
Shakti " Why are you guys wasting yoyr ti.e staying her … i am pretty sure she won't come alive.."
Shivaay " Dad.. atleast please do 't forget were are you staying..:
Om " Yes.. chote pappa .. its a hospital.. so don't create a scebe here.."
Shivaay & Om takes Shakti aside..
Aditya arrives with the medicines and handsover it to the nurse..
He the  sees shakti who was arguning with shivaay & Om..
Aditya angrly walks towards shakti.. his eyes were wet at the same time they had a deep red shade of anger in it.. He gets hold on to shakti's collor..
Aditya shouts "How.. the he did you thought you will hurt her.. I will kill you if something agaun gappens to her because of you Mr.Shakti singh oberoi.."
Shakti smiles " Ph.. Aditya you remember me.. i maen its a long time and i thought you have forgot me.. Na.. how could you na.. after all i am your beloved nightmare"
Aditya " Its you again in this incident.. i will kil you."
Aditya was about to beat shakti but shivaay & om takes away.. Arjun also comes there and he also takes aditya away..
Pinky moves towards shakti..
Pinky sobbing " What is he saying.. have you.. hurt her..
Shakti smiles and goes from there..
Pinky starts crying … Dadi holds her..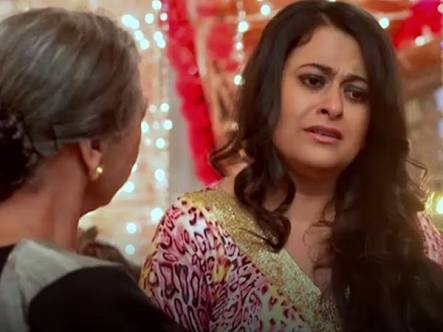 Doctor comes out..
Shivaay " How is she doctor"
Doctor " Mr. Oberoi… she is a fighter.. her condition is getting more better eachtime.. but we have to know a few things about her.. as so.e of the medicines are allergic to some patients.."
Shivaay " Its okay doc ask us..""
Doctor " Doe she have any physical health problem or is she taking medicines fir any ancities.."
Anika " No.. as far as we know.. ( she looks at Arjun and Aditya)
Aditya " She is Nyctophobic"
Doctor " Is she taking medicines for that??"
Aditya  " Yeah.."
………………..
Doctor goes…
Arjun sits to the seat where Anika is seated.. He removes his specs and holds his heads..
Anika concered " Don't worry arjun.. she will be fine.."
Arjun " I know.. she have to get fine…She is a fighter and she will.. but my brother.. i don't think he can handle himself.. if…."
A few nurses suddenlu starts rushing towatds the ICU all looks on..

Warning: A non-numeric value encountered in /home/ftpusers/tellyu/public_html/wp-content/themes/publisher/includes/func-review-rating.php on line 212

Warning: A non-numeric value encountered in /home/ftpusers/tellyu/public_html/wp-content/themes/publisher/includes/func-review-rating.php on line 213