Connecting the past to present – episode 3
KRITIKA'S HOME..
It was about night and she was not at all asleep and was waiting for Arjun..
As arjun came in he looked at her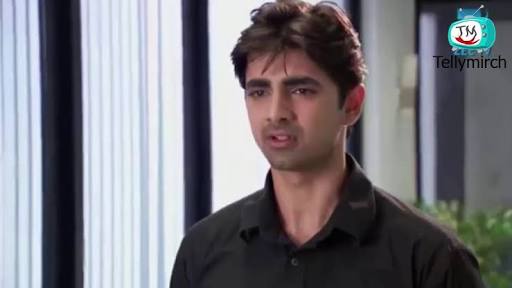 Arjun asked hesitately " You haven't sleep yet.."
Kritika in a slow voice " I have called you so many times.. but you didn't reply once Arjun "
Arjun "No kittu di.. you haven't called me .. i .. look at my phone "
He looks at it and realises it was not his …
Arjun " Yeh toh mera phone nahi hai.. "
Maya also looks at the phone and sees Rudy's pic in it…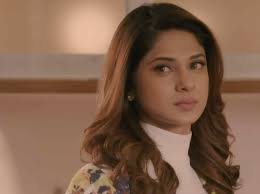 Arjun " Kittu di.. why are you sad.. huh.. I understand it usually happens.. i can understand "
Kritika " What!!"
Arjun " That you are missing your so called.. Boyfriend"
Kritika " Shutup.. Arjun is not that "
Arjun " Then??"
Kritika " Those three who came here this afternoon was Oberois.."
Arjun shocked " What.. Did they told you something.. why did they come here "
Kritika " They wanted me to stay in the oberoi mansion … with them … "
Arjun " And what have you decided.."
Kritika "i won't go into that house for sure.."
---
OBEROI MANSION…
Shivaay , Anika Om and Rudra was trying to call Saumya.. After a try of long time.. she picks it.. As she pics the call Rudra goes away intentionally..
Saumya happly " Hi.. shivaay bhaiyya.. bade baal wale bhaiyya.. how are you.. all ??
Anika " Hi saumya.. We are all fine.. aur tum kaisi hai."
Saumya " I am also fine and happy di.."
Shivaay in a serious manner " Saumya actually.. we wanted a favour from you.."
Saumya " You can ask me anything bhaiyya.."
Om " We wanted to know about kiritika.."
Saumya confused.. " Bade baal wale bhaiyya .. i know many kritika.. Could you just tell me her sir name or something.??"
Anika " Kritika Mehta.."
Saumya " Oh.. kittu di.. i know her very well… she is.."
Anika " Could you tell us.. something about her "
Saumya " I meet Kittu di through Arjun.. Arjun was my collegue and kittu di was his brother's friend..  and yeah.. she is so much fond of Arjun.. he is like her little brother "
She then the screen goes off..
Anika " Yeh kya hogaya "
Shivaay " Network problem.. i think "
Om " Lets try again.."
Rudy " There is no need.. we have got the way to get di back to home.."
Anika " What way.. Rudy "
Rudra " Pick Arjun.. he is too much attached to di.."
Om " Pagal hai kya .. Rudy "
Shivaay " I think … rudy has a point.."
---
NEXT DAY..
KRITIKA'S MANSION..
Few polices arrives at her house including the security gaurds of Oberoi.. Kritika gets shocked..
Kritika " Is there a problem officer.."
Arjun also comes downstaris..
Police officer " Arrest Arjun "
They gets hold of him.. and he tries to free himself..
Kritika " Stop it..!! You can't arrest someone just like that officer"
Just then ShivOmRu comes there..
Shivaay " Of course we can.. if you are not willing to come with us.. its Obious that we will force you.."
Rudy " Arjun will be freed at the moment you comes with us di.."
Kritika " You can't do like that "
Rudra " Ofcourse we can.. because we are oberois.."
Kritika " Oberois .. are not everything.. i will call a higher officer "
Shivaay " Call anyone you want.. but in mumbai.. its oberois who rule.."
At last kritika has to agree to the oberois for sake of Arjun..
Kritika hugs Arjun..
Kritika " Sorry.. i have to go.. Of it was not for you.. i wouldn't have gone..".
Arjun " its okay.. di.. Take care.."
She gets into the car with oberois..
---
OBEROI MANSION
Pinky gets teary seeing Kritika and goes to hug her.. But kritika stops Pinky..
Pinky : Bachaa.. mein teri maa.. hoon . Just hug me for once dear..
Dadi : Jhanvi.. take her aarti first..
Jhanvi comes with the aarti but she throws the aarti plate away all looks at her …