CONNECTING DOTS | SHIVIKA | 02 – RAICHAND FAMILY INTRO
CONNECTING DOTS | SHIVIKA | 02 – RAICHAND FAMILY INTRO
---
PREVIOUS UPDATE –
https://www.tellyupdates.com/connecting-dots-shivika-01-meet-shivin-anaika
---
---
*RAICHAND GROUP OF INDUSTRIES
*SHIVIN'S CABIN
Shivin "Yah you're right bro, everything is there in my life except one thing, that is love"…?
Ayaan "Umm but bro"…?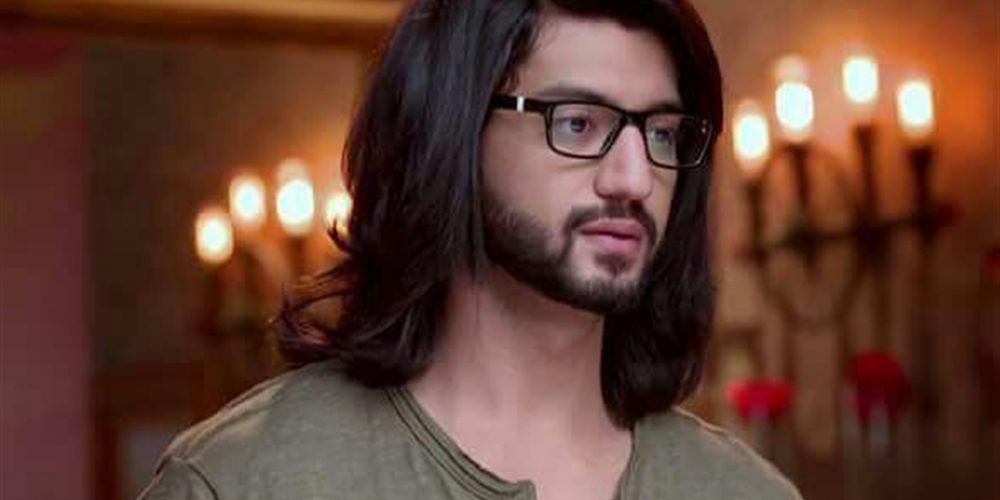 Shivin "You just look at our family, Everyone stays together eats together lives together, but everyone has their own opinion just bcoz of this reason i never saw my family's smile since my childhood !"..
Ayaan "I understand shivin…but our family"…
"Our family, Raichand family which belongs to a reputed businessman my late grandfather Yash Raichand !…My dad Abhay Raichand, India's one of the reputed businessman of his times, who never wants a spoon of sugar in his tea…but still my mom Sanaya Raichand always forcibly adds sugar into his tea so that he gets angry and she gets the oppurtunity to give him Divorce !!!" Shivin starts to elaborate about his family…
*RAICHAND HOUSE
The Interior of the Raichand house is modern and contemporary, the walls are white and the decor is black and dark shaded to highlight and also single staircase !…
Abhay (RONIT ROY) is sipping the tea and reading newspaper, but his main focus is only on the tea !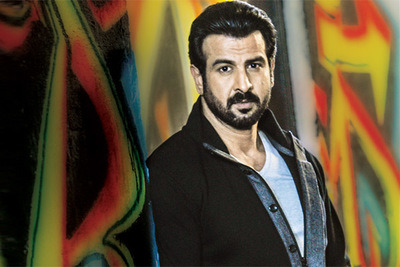 He sipps the tea and suddenly his eyes gets red in anger !!!…
"Sanayaaaaa" he shouts and calls out his wife !!..
Sanaya (GURDEEP KOHLI) comes downstairs in a white designer saree and diamond earrings !…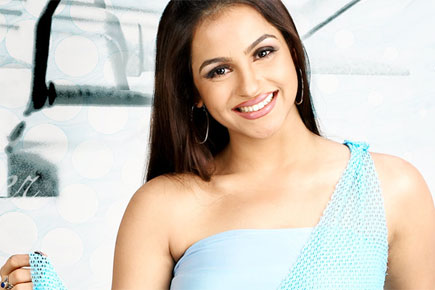 "What is this…what the hell is wrong with you Mr Raichand !" She asks…
"How dare you to add sugar again in my tea, you know i hate it…it irks me !" Abhay angrilly shouts !…
"I know…thats what i always want !!" She smirkingly tells !…
He angrilly throws the cup of tea on floor and shouts !…
Abhay "What nonsense !!"…
Sanaya "You shutup !…And if you do not like me or my deeds…then just give me divorce you damm"…
Abhay "Ohh so that you can enjoy your so called kitty parties huh"….
Sanaya "Mind your language Mr Raichand !!"…She shows him finger !…
*RAICHAND GROUP OF INDUSTRIES
*SHIVIN'S CABIN
Shivin "Always…dad shouts on mom and mom does the same just to irk each other !…I dont know why they are still together !!"…
Ayaan "Just for you !"..
Shivin "Hmmkk…And your mom and dad…The perfect couple of our family thats you're so perfect"…?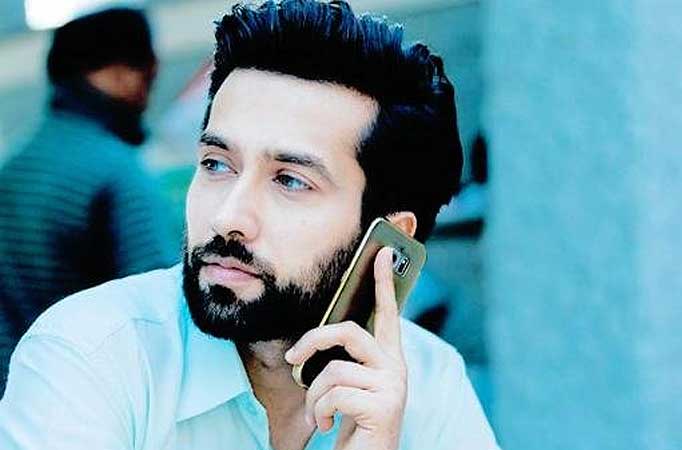 Ayaan "Oh c'mon"…
*RAICHAND HOUSE
"Pls stop this !…Bhabhi and Bhai !…You both are mature now, even your kids had became mature, but still always busy in fight and all"…
Ayaan's mother Aisha Raichand (SAYANTANI GHOSH) comes downstairs followed by Ayaan's father Gautam Raichand (VIRAF PATEL)..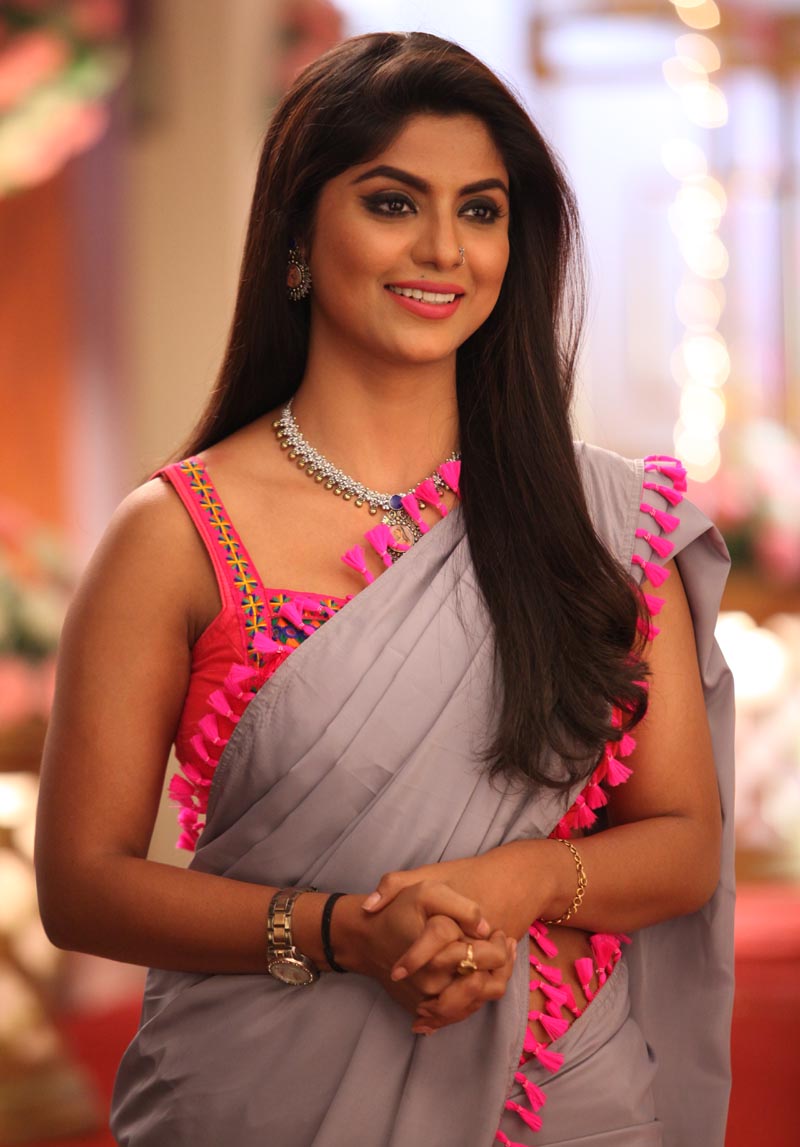 Sanaya "See if you want to say anything naa, then say your bhai not me, everytime he has problems with me"…
Gautam "No bhabhi…aisha is right !"…
"Tumhe toh apni biwi ki har baat thik lagti hain" Abhay taunts..?
Gautam "No bhai, i mean this is not done, fighting is not a solution to find out a problem !"…?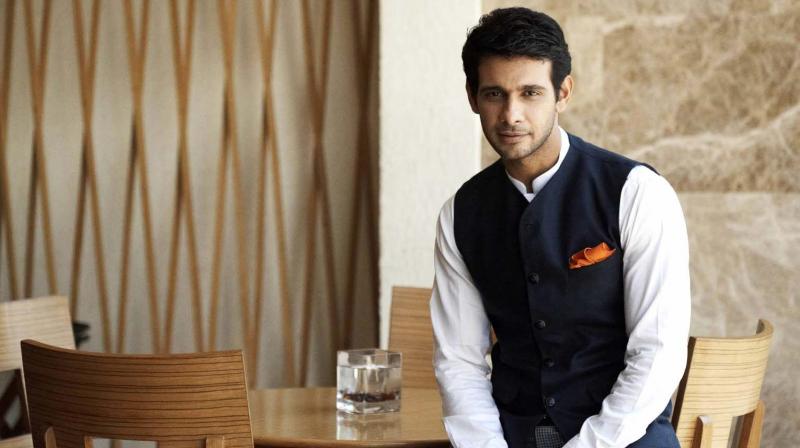 Abhay "Shutupp !…Now you will tell me whats wrong whats right"…
Sanaya "How can you shout at him…whats his fault here !!"…
"Shutupppp everyone !!!" An old lady shouts and everyone stops !!!…
*RAICHAND GROUP OF INDUSTRIES
*SHIVIN'S CABIN
Shivin narrates "There is only one member who can control our entire family and that is our dadi Mrs Geetika Raichand ! The proud of my mine and ours !"…?
*RAICHAND HOUSE
Geetika (HIMANI SHIVPURI) comes to Abhay and puts her hand on his shoulder !…
Geetika "I know that Sanaya and you dont love each other, but it doesnt mean that you guyz will fight infront of the whole family !!"…
Sanaya "Momm"….
Geetika "When i am not talking, pls dont break my link in between i feel irked"…
Everyone stops !..
Geetika sits on the sofa "This is Raichand House, not a fish market, anytime media or newsreporters, press writers can arrive here and can paste anything rubbish regarding us, try to understand Abhay, Sanaya, Gautam, Aisha we are from a reputed family, our status symbolizes to our fame !!"…
Sanaya "Mom, i know but what about your son"
Geetika "Its your problem…you have to solve this problems…i cant help it !!"…
Sanaya "No but that is not the actual question, the question is to whom this house actually belong to… Daughter in law or Son !!"…
Geetika stands up in shock !!!…
*RAICHAND GROUP OF INDUSTRIES
*SHIVIN'S CABIN
Shivin "But still my dadi is not capable to tell the actual truth, she cant say that Raichand House actually never belonged to us !…Bcoz of family fights !..
Ayaan "Bro…i think you should take a deep breath !"…
Shivin "Its easy for you to say…but once keep yourself in place of mine, you will understand that how much packed i am from in"…
Ayaan looks on…
*MEHRA INDUSTRIES
*ANAIKA'S CABIN
Anaika is busy in scolding her secretary !!…?
Shreya thinks "Oh shit !…Already Anaika was annoyed and now this secretary !"…
Kara (secreatary) "Really sorry mam, my boyfriend's health got more worse and thats why i wasnt able to inform to you !"…
Anaika "What ? Your boyfriend, okay i understand dear but what about your phone damm it…you never called me you never informed me anything !…Kara did you forgot that you are Anaika Mehra's secretary..you are a part of M.H.I, according to my blacklist i had rejected…how many secretaries before sis ?"…
Shreya "Umm…26"
Anaika "26…you are my 27th secretary…And still i tolerated your bullshit excuses just bcoz you are perfect in you're work"…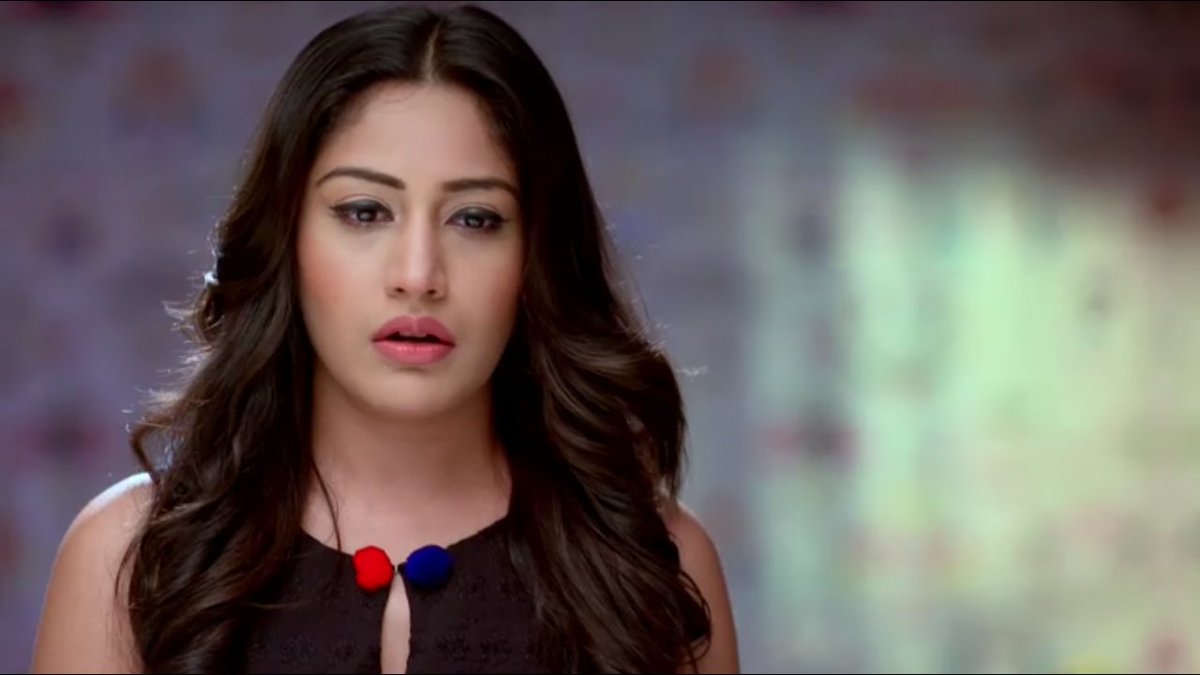 Kara "Yah mam"…
Anaika shouts "But if you take 20 holidays from 30 working days…then i am sorry…i cant make it !!"…
She punches on the desk with angry eyes !!!…
Kara scares "Ma…mam i"…
"Enoughhhh !…What sorry huh !…what sorry !!"…
"Mam my boyfriend is ill !!"…
"Let him go to hell understood let him go to hell…i wont take his responsibility…understood kara you may leave…you are fireddd !!!"…Anaika shouts which makes kara tearry eyed !!!…
"Mam pls dont do this !!"…
"You will get your salary dunno worry !!"…
"Mam…mam pls…mam"
Anaika "Sign on this paper here is written that due to less attendance and inattentiveness in your job you're getting fired by the M.H.I (Mehra Industries) !!…?
Kara starts crying whereas anaika gets totally annoyed by her tears !!!…
Shreya "Umm…Anaika !"…
Anaika "Ssshh…Nope !…Just bcoz on your request shreya i kept her in this job, remember shreya secretary job is not easy at all…there should be a discipline maintained and if someone does the opposite then this will be the bldy outcome !!"…
Shreya "I understand sissy but how you will get a new secretary so soon i mean !!"…
Anaika "Dont worry…i have good contacts !!…done kara"…
She asks kara to sign in…Kara signs on the papers !!…
Anaika "Dear you can expect anything from me…except love"…
Kara "But mam"
Anaika "Out…I said Outttttt !!!"…
ANAIKA throws the papers on her secretary's face !!!…
Kara leaves crying !!…
Shreya irks "This wasnt done yaar !!"…
Anaika "What do you wanna have in lunch…i wanna a have a burger !!"…??
Shreya "Whhat !" ?
Anaika calls the sweeper lady and orders her to clean the mess and leaves followed by shreya !!…
*INFINITY MALL
*KFC
Anaika is munching a burger !!!…Shreya is drinking krusher and simply looking at her with awkward eyes ! ??
"What…Isnt it good !"…Anaika asks…
Shreya "Why did you did this kara !!"…
Anaika "Bcoz she is faithless !!…She was a liar…Big liar !!"…
Shreya "I mean whats your problem !"…
Anaika "You dont know the truth…so shutup and listen to me"…
Anaika tells Shreya "When yesterday i was coming out Mr Braganza's party i met Mrs Kapoor !"…
"Then"…
Anaika "There after meeting her i saw Kara with her boyfriend, sitting in one corner and…and"…
Shreya "Lip"..?
Anaika "Hmmm" ?
Shreya "??"
Anaika drinks the krusher !…?
Shreya "Huhhh…And she told you that his boyfriend is not healthy, he is in hospital and bla bla !!"….?
"Really shreya…i think she did masters in telling lies !!"…??
They both laughs…??
"Then you actually did a good job !!"…?
"Bcoz i cant bear liars !!"…Anaika squeezes the burger in anger and munches !…?
---
---
PRECAP –
"Where is Mr Gujral's file ?" She asks the peon !!…
Peon "Mam actually…i kept it here"…
"Idiot…i told you to keep it here…Mr Raichand can come at any moment and if she sees this mess what he will think about me ??"…Anaika shouts at him !…??
Shivin suddenly enters into anaika's cabin !!…?
Anaika gets SHOCKED seeing him standing at looking at his awkward face !!…??
---
---
SO HOW'S GOING GUYZ !…IS THE STORY INTERESTING ? ?
PLS SHARE YOUR COMMENTS BELOW & DO NOT FORGET TO SHARE A LIKE, I WILL SEE YOU IN THE NEXT EPISODE…TILL THEN TAKE CARE
LOVESSS
RIANA
?