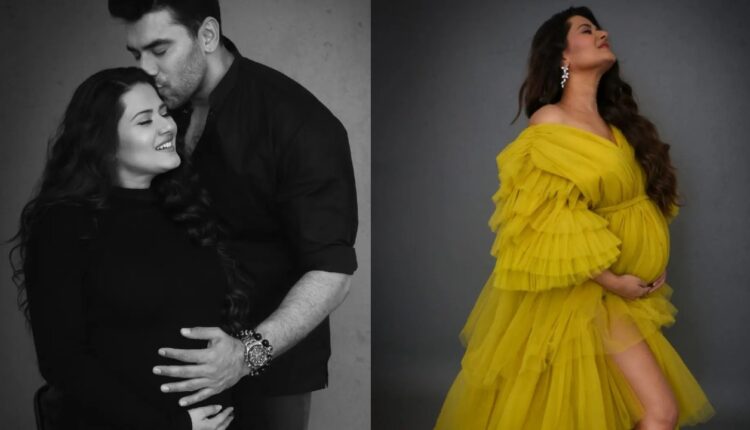 Choti Sarrdaarni fame Kratika Sengar Dheer and Nikitin Dheer blessed with a baby girl
Kratika Sengar, who was last seen in Choti Sarrdaarni, and her actor husband Nikitin Dheer have been blessed with a baby girl. Niktin and Kratika welcomed their first baby today morning May 12.
The couple recently shared some beautiful pictures from their maternity shoot. Kratika and Nikitin first broke the news in an interview with TOI in November. Kratika shared, "Nikitin is on a cloud and I don't even know the number! He is very excited to become a father and I feel extremely blessed and grateful that I will become a mother soon."
Earlier in an interview with ETimes TV, Kratika recalled Nikitin and her first reaction to pregnancy.
She shared, "I did a home test because the symptoms were similar to pregnancy. The moment it showed positive, I just sat in the bathroom. I didn't share the news with anyone for the next four hours. I was so lost because though I had prepared myself, I was not expecting it to happen so early. Nikitin was in another room. I kept going inside the room and coming out. He saw me doing that and asked, 'Why can't you just sit? Why are you going in and out?' Then I told him 'I am pregnant and he started laughing. He told me I should have found a better time to play a prank. I showed him the test and he started screaming with joy. I asked him to not scream because I wanted to give our parents a surprise. When we told the family, they got emotional and were happy at the same time."
Kratika and Nikitin have been married for seven years.