"Excuse me", a voice stopped Raman and Anika's talk and they turned back to see Ishita calling them… 
Ishu : Is this yours?? She was showing a grey long hand clutch…
Anika : Yeah its mine… (Mind Voice : It could have fallen down while I was taking pic of these two)… Thank you so much… Waise… Ek bath bataun… Aap ek tham kidkithod… I mean you are looking soooo prettyy…
Raman was like… "Yeh iski thareef kyun kar rahi hai… Why is she praising her??"
Ishu smiled at her… "Thank you so much… I gotta go… Will meet you soon… Bye…" She turned towards Raman and said "Bye"… He nodded his head with a smile…. Anika felt happy seeing them together… (Anika mind voice : I hope she should be Mrs. RKB… )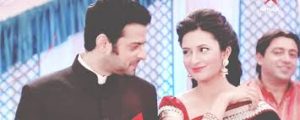 Raman : Anikaa… I think you have fallen in love for that girl… Why are you gazing at her???
Anika : Kuch nahi… And Sorry Raman… For the late wishes… "Happy birthday ? "… She hugged him after wishing him…
Raman : No Sorry yaar…. Thank you… Ok Chalo…
Evening.. Iyer sisters and Oberoi brothers on a dinner… Rudra was waiting for his lady love…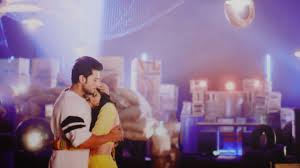 Gauri and Om were making fun of Rudy… Shivaay and Ishita were busy talking about something… Rudra's face glew as he finally saw his girl… He hugged her and they both had their moments…
Gauri : Rudra… We are here… Can we have from introduction session?
Everyone laughed at them…
Rudy : Ok guys… This is Bhavya… My love… And Bhavya… This is Gauri and Bubbly… Sorry Ishita… Family friends of us…
Bhavya : Ya I know… And your parents were planning for Shivaay Bhaiya and Ishu dhi ki Shaadhi right….
Ishu : Oh she is aware of all our info ah!! Not bad Rudra… Yeah Bhavya but me and Billu are not ok with this… So we said a "No"…
Bhavya : Oh… But jodi achi hai…
Rudra : No Bhavya… Shivaay Bhaiya and that girl ll make a best pair…
Shivaay : Which girl??
Om : Vo… The girl today you met in the airport…. Shivaay spilled the juice he was drinking…. Everyone laughed seeing this…
Shivaay : Enough of the fun… Don't talk about her Om…
Bhavya : Who is that Bhaiya???
Shivaay : Vo…. Anika…
Rudy : Wow Anika… Shivaay… Anika… Shivika… Great…
Shivaay : Shut up Rudra…
Bhavya : Kya… You met Anika today… Why? When?
Shivaay : In airport… While waiting for Omru… I saw her… She came for sending off her friend it seems..
Bhavya : Haan… Uski cousin ko send off karne ke liye…
Ishu : By the way… Bhavya.. you know that girl… Can you show me her pic?
Bhavya : We guys are friends dhi… Yeah here it is…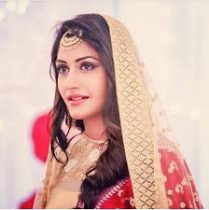 Gauri and Ishita was seeing that picture… Ishu screamed…"I know this girl… I saw her today morning in a temple… "
Om : Oh really… Kya baath hai… So it infers….
Shivaay : Nothing… Just eat and we can leave…
They had a talk and they left….
Shivaay in his room… Went for a flashback…
5 years back….
A renowned college… Raman, Shagun and Shivaay were doing M.B.A final year…
Raman : Aaj first years ka entry hai na Shivu…
Shagun : Haan… Waiting for them only…
Shivaay : Ram… Shagi… They are coming….
Three people were shown entering…
Raman : Hello… (He called out the three people who were going there)
They saw each other and came near them…
Shivaay : What are your names??
Girls told their names… "Sowmya"… "Anika"
Raman : Sowmya..
Shivaay : Anika…
Boy who accompanied the two girls was standing without saying anything…
Shagun : Excuse me… Are you deaf… What's your name??
Anika : Guru… Guru hai iska naam…
Guru : They didn't ask you… They asked me…
Raman : Ohh… Seniors se panga??
Guru : No… I was expecting these things… But still waiting for some interesting ragging tasks… Not these simple things…
"Ragging… Who are doing that?"
Two girls came there and stood with Anika,Sowmya and Guru…
"We are juniors too… Come on… Start ragging"
Guru's eyes were seeing a girl among that two with a special feel which was noticed by Shivaay…
Shagun : Who can rag you both?? Shaitans of us na… Sorry guys we were just making fun… Relax… I am Shagun… He is Raman and that guy is Shivaay…
Anika and Sowmya felt somewhat relieved…
Raman : And she is Aarti… My sister (He pointed the girl whom Guru was seeing)
Shagun : And she is Bhavya… My sister(She pointed out the other girl)
The five had their own introduction… Aarti smiled at Guru… Guru smiled back…
Shivaay : Ok time for your classes… Go now…
Aarti came near Shivaay and adjusted his hair…
Shivaay : Aarti… Don't touch my hair na…
Aarti : It was ugly to see your hair like that… Now looking gud…
Raman : You don't like it na Shivaay… Revert it back to your old hair style…
Shivaay : Wont do that… As my bulbul likes this…
Guru's reaction be like…(Mind voice : "Bulbul… Pet name hai kya….Not nice actually..")
Aarti : Ok… Ll meet you all in lunch…. Bye Billu…
Guru mind voice : Billu…. Its even more ugly than Bulbul…
He left with other girls…
Raman : Shivu…
Shivaay : Ram…
Raman : What do you think about Guru?
Shivaay : I don't know… He was smiling seeing Bulbul… And his reaction was horrible when I was calling her as Bulbul..
Raman : I was just asking about Guru… Not his reaction towards Billu and Bulbul… Raman was making fun of the possessive besties Shivaay an Aarti…
Shivaay,Raman and Shagun are besties from childhood… Shivaay and Aarti are even more best friends…. No one should call Aarti as Bulbul except Shivaay else Aarti and Shivaay will kill them…. Billu is the name kept by her Dhadi… So Aarti gave permission for his family members to call him as such… Even Raman should not call him Billu…
Shagun : And you are talking about Guru seeing Aarti… What about you?? You were seeing that Anika right….
Shivaay : And Ram was also seeing that Sowmya… You are not asking him…
Raman : Dont change the topic Shivu…
Shagun's phone rang and it was Ashok's call… She went apart…
Shivaay started thinking about Anika and Guru…
"I hope these two should not create any issues between me and Bulbul"
Hope you all like this