Channa Mereya – An IshRa Shivika FF (Chap 3)

Warning: A non-numeric value encountered in /home/ftpusers/tellyu/public_html/wp-content/themes/publisher/includes/func-review-rating.php on line 212

Warning: A non-numeric value encountered in /home/ftpusers/tellyu/public_html/wp-content/themes/publisher/includes/func-review-rating.php on line 213

Raman was coming back to home from the mandap… Remembering Bhavya's words… "You can't make anyone happy… You don't deserve anyone"…
His car stopped with a jerk as that got hit with someone's car… Raman came out of the car and saw the owner of another car to which Raman's car collided…
Shivaay came out of it….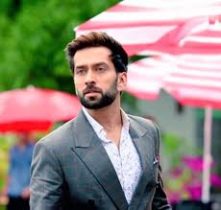 Raman closed the door and came forward… Shivaay did the same… Both came near and stood there facing each other…
Simultaneously both of them turned aside to see their respective cars… Both of their cars got heavily damaged…
Raman : I am sorry… I didn't notice… Its my fault…
Shivaay : No problem… Even I could have been careful… Its equally my fault…
Raman : Ok! Careful… I am leaving bye and again Sorry!
Raman entered into his car and went in reverse… Shivaay who was standing still threw his mobile and broke them into pieces… Raman who was driving the car in reverse… seeing backward to check whether any vehicles are coming in his way and smiling as the phone that Shivaay threw… got broken on hitting his car only…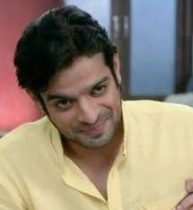 Raman : Habits Die hard…
He said these words with a smile in his face…
Its night… Shivaay reached home… He was very restless… He was sitting on the sofa and was really tensed… His Dadi came near him and sat next to him by caressing his hair…
Dadi : Don't think much… Tomorrow Om and Rudy are xominc right… Go and sleep soon so that you can wake up soon…
Shivaay agreed to his Dadi and went to sleep…Dadi felt bad for Billu…
Next day morning… Shivaay was in airport… He heard that flight got delayed for an hour.. So he was waiting there reading magazines…
Anika was there in airport for receiving someone… Shivaay saw Anika…
Shivaay : Excuse me Ms.Anika.!
Anika was stopped by Shivaay's voice… She turned back…
Shivaay stood up and approached her… She was just seeing him….Anika then realised that she forgot Raman's important day…
Anika (to herself) : How can I forget this day?
She was about to leave but Shivaay started
Shivaay : Happens Anika! When something is not meant for some people… It happens like what happened to you now!
Anika saw him…
Anika : If that is meant for the right people, they should not lose it…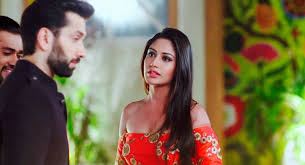 Shivaay : If that got stolen by someone then…
Anika : If you had great love on your possession, get it back and leave me my way…
Anika crossed Shivaay and started leaving…
Om and Rudra was seeing this from a distance…
Rudra : Om! Who is she?? And about which thing they both are talking??
Om : If my guess is right, they both love each other and may be they have broke up… But couldn't forget each other…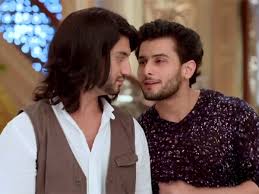 Rudra : Om! You have written a FF in a minute yaar… But this couple is looking cute… Let's wait and watch…
Shivaay turned back and felt happy seeing Om and Rudra!They had a Oberoi moment….
In a temple… Raman was standing there and praying… Anika came there… She didn't want to disturb Raman's prayer so she stood adide and started making wishes for Raman…
Anika : As Raman said… Please show a girl soon to him who ll love Raman to the core… If Raman gets faith on love, then he ll shower the same on her… Waiting for such a girl….
After Anika, Ishita will be standing and praying there…. So… Anika is standing between Ishita and Raman…
She opened her eyes and got Prasadham from Pandit. He blessed Anika and said…
Pandit : God will make your wish granted soon…
Anika smiled and turned aside to see a beautiful girl​(Ishita)… Anika was mesmerised in her beauty… She turned and saw Raman…
Anika : How will be this jodi looking?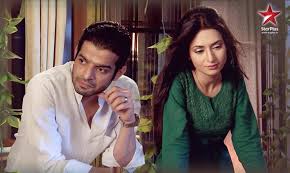 She got an idea and she went in front, took a pic of them…
Anika : Oh wow… Kitni sundar lagthi hai??
"What are you talking about?" Anika was shocked hearing Raman's voice. Then she got relieved as Raman asked it normally…
Anika : Bas! Cats pic… I love cats na!
He smiled and left with Anika…. Anika sent this pic to Guru and asked about their jodi…
"Excuse me"
Raman and Anika turned back……

Warning: A non-numeric value encountered in /home/ftpusers/tellyu/public_html/wp-content/themes/publisher/includes/func-review-rating.php on line 212

Warning: A non-numeric value encountered in /home/ftpusers/tellyu/public_html/wp-content/themes/publisher/includes/func-review-rating.php on line 213