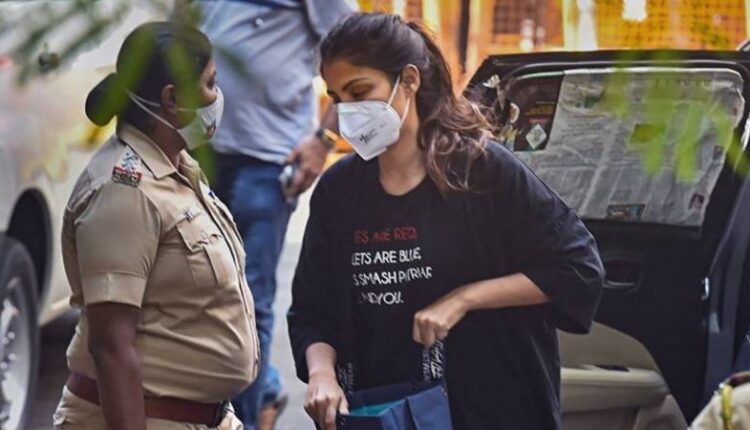 Sushant Singh Rajput's death has been the axis of our thought since June 14. Rhea Chakraborty being the prime suspect is at the receiving end of all the hatred from the media and millions of SSR fans all across the globe. Yesterday, she got arrested by the Narcotics Control Bureau in a drug case linked to SSR's death. Apparently, she claimed that Sushant was a drug addict and she was the one procuring drugs for him.
Now after her arrest, several celebrities came out in support of her. From Television to Bollywood, celebs showed solidarity with Rhea by sharing a quote written on her t-shirt that she wore on Tuesday while she was arrested. It read, "Roses are red, violets are blue, Let's smash the patriarchy me and you," the quote read.
From Neha Dhupia, Gauahar Khan, Mandana Karimi, Drasthi Dhami, Priyank Sharma, and Sriti Jha are few actors who posted the quote on their social media. This has become nothing but a revolutionary moment of sorts on social media and one cannot deny the kind of upsurge it has received, many might think it is rightly so, while others might not.
Check out some of the posts here:
https://www.instagram.com/p/CE4c23jHEtW/
https://www.instagram.com/p/CE4bNs6hZgL/
https://www.instagram.com/p/CE4Za8opbP9/