BROTHERS – a unique bond "MALHOTRAS MEETS KAPOORS.." PART -3
NEXT MORNING…
SKYLINE APARTMENT..
ROOM NO : 203..
Zoya was shown working in the kitchen.. while noor was at her livingroom.. with a book in her hand..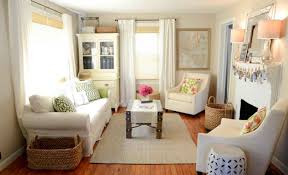 Noor : Still di.. why did you say a clearcut NO to Mr.Malhotra..
Zoya : Noor.. i can understand you want me to be safe exaxtly like i want you … but he is a big rich businessman and I am a women    who works for daily wages.. and things will never work between us..
Noor :Still di.. he was perfect for you..
Just then the door rings and Noor opens the door..
Noor :Who are you guys..??
Boy : I am Laksh Malhotra..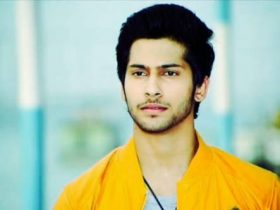 Manik  : Myself parth..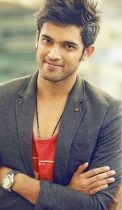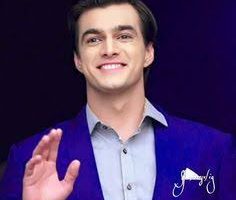 Kartik : Kartik.. kartik Malhotra..  Zoya stayes here  right ??
Noor : Yes.. and..
Adi : Hi Noor..
Noor : Oh.. Ad..Aditya malhotra..
Adi :Won't you invite us???
Noor : Yeah.. sure..
Adi ;Manik ; laksh and Kartik enters.. Zoya sees and and stays stunned..
Noor's reaction…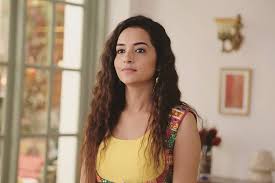 Kartik :Hello.. Ms. Zoya kapoor..
Zoya : Hi.. Take a seat ..
The four sits down..
Zoya : Aditya.. sir i have explained you.. everything then what bring you here..
Adi : You should ask this question to my brothers .
Zoya looks at Them..
Laksh :We all wanted our eldest btother to get married as soon as possible.. but.. he didn't had  any intrest..
Kartik :So we had to find one for him.. and we did.. and That's you Ms. Kapoor..
Noor looks at zoya being happy.. but zoya was not..
Adi stands up..
Adi : As you said.. you want your sister's happiness i want my brothers's too.. so .. We will make a good pair.. If you are willing to treat my trio devils as your own brothers.. I will promise that i will lookafter Noor as a father would..(looks at Noor and smiles..)
Zoya gets teary hearing this..
Zoya : May be.. but our statis are differeny and what if.. your family members don't like Noor being with us..
Adi : Family status.. that doesn't matter.. money will come and go.. and regarding the family.. I only have this trio in my family..
Manik :Please say.. yes..
Zoya looks at noor agian..
kartik :Noor.. are you ready to become our sister..
Noor :I ..  I a.am.. but promise me.. you guys will take good care of my sister …
Laksh :Thats a promise Noor.. and you will be our dearest sister…
Manik : Zoya bhabhi.. are you ready to marry my brother
All looks at zoya.. Zoya looks at noor and her happy face..
She passes a smile approving for the marriage..
Manik :Now let the new couple.. speak.. Dear sister .
Noor :Yes.. Dear bhai..
Kartik : Show us around…
Noor : Why not..
She takes the trio into a room.. which was exactly the same size of livingroom. It was divided into two sides having to interoir..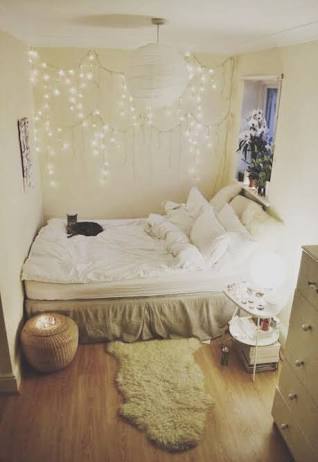 Noor : This is zoya di's side. She always keeps things brightened.. she has a shock of hanging small lights as she is afraid to darknes..
Karthik :So this may be yours princes..
Noor :Ah..hah..
Manik : You are a book eater..
Noor :No.. i am not.. i have hardly read 3 of them…
—:::::
Zoya :Are you sure that.  you are making a right decision.. because.. if this dream falls me & my sister will be broken..
Adi comes close to her..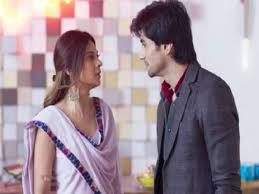 Adi : Don't worry zoya..its not just your dream.. as noor always wanted a brother or father to support her.. my brothers always wanted a mother or sister to pamper them.. we will make  a great pair.. all we have to do is give a chance…
Zoya :I am believing you.. pls don't bteak my trust …
Adi :No never…
—–:;;:
Noor , Manik , Laksh & kartik comes talking..
Kartik :So bhabhi.. we have seen your house.. Now its your tirn to vist ours..
Noor :No.  she can't come there until she gets married.
Manik : Then pls get married as soon as possible..
Adi :Guys.. lets take leave.. its getti g late..
Adi :Bye. noor..
Noor :Bye jiju..
Trio :Seeyou Bhabhi .. and bye princes..
Noya : Bye..
As the goes..
Noor hugs zoya..
Noor : I am so happy.. My happiness is limitles.. i always wished to have a brother n now i have four… Di.. you will also get 3 brothers who will protect you from all odds..
Zoya :Yeah .. true..
Noor :And a loving husband.. who will stand by you..
——:::::::
On the way back .. in lift The four brothers encouters with 3 boys.. who were drunk.. They were talking bad things about girls..
Boy 1:Have you seen that item in 203.. oh my god she is something..
Boy 2 : Not only she.. the younger one is also a ripen fruit..
Boy 3 : Both are ripen fruits ..i feel squeezing her juice out and..
That was it.  The tree boys got beaten up.. by our heros..
—–:::::
Adi was furious  as he enteted the malhotra mansion..  Kartik face had a tensed expression.. Laksh and Manik was in anger..
Adi (roared) : Marcus.. Marcus..
Marcus : Yes Sir..
He wispers something to marcus..
Aftet a few minutes.. marcus was shown making his way out of mansion..
Kartik :Where are you going..??
Marcus :Adi.. sir has odered me to meet one Ms.Zoya in skyline apartment..
Marcus :   I have to go i am getting late  (he runs)
Laksh : Is.. bhai breaking relationship with zoya bhabhi..
Kartik:Why will that happen that boys were at fault..
Manik :But.. in anger bhai has taken some worst descions too.. i am scared..