Breaking my ties with you…. Part 2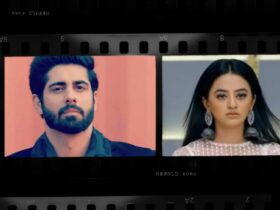 It starts with Riddhima opening eyes,
What she was seeing was not the scene in front of her eyes,
She was lost,
How difficult it was to bear and pretend in front of Anikka that she don't know Vansh.
How difficult it was to face him
To see the arms in which she found solace holding someone else
She knew it
That after divorce this day will surely come
When she would see him moving on
But so soon?
Just after 5 months…she was not yet ready.
How she managed to control herself in front of office staff
And how cruel the world is that no one noticed her painful tears,don't know if she was that good at managing pain or world had become emotionless.
Well last night was tough,
She had not got sleep till late
Last time she saw clock it was showing 4am
Yet she woke up at 6
Because she was "Riddhima"
Who could not let her timings changed ,for the man who was now not related to her in anyway.
She got out of her thoughts and hardly sat ,taking off the comforter,
"It was not at all needed Aunt Jenni",said Riddhima.
Aunt Jenni,
The only one in world whom Riddhima was ready to share some moments of her life.
When she lost her mom,in a really young age,
Aunt Jenni was brought as her caretaker.
And upto now,
She is really thankful to her for everything she did.
Aunt: "Why was it not needed,you left the wound undressed? You have any idea what could have happened with your hand?"
Riddhima smiled a bit.
Riddhima: It would have been better. I might have got ,(looking straight in her eyes) I might have got the fruits of what I reaped.
Aunt: Riddhima…(holding her hand)..It was not you who was at fault. Sahab(adressing Riddhima's late father) …had married you off beta.
Riddhima: Dad only did marriage. I loved that man myself.
Aunt: My child you only did pure love. It's not in your hand that that devil betrayed you.
Riddhima smirked.
And got up ,maintaining her bed,as after she removed the title 'Raisinghania' from her name,
She had been doing every little thing herself.
Not depending on anyone.
Aunt : Riddhima please…you have got fever …let me do it all..please lay down back.
Riddhima: Aunt …it's not betrayal. It's just the fate. Time showed that,you can not make that person yours,who is not yours.
Aunt shaked her head a bit as she knew Riddhima won't understand.
Trying to make her lay down back
But she denied.
Aunt went . She knew Riddhima is now " stubborn"
After some moments,
Aunt witnessed Riddhima descending down the stairs,
" The same determinism to lead her life on her own,
The same strength as if nothing has happened."
Getting some eatables,
"How you turned that face …which was always full of expressions…to this emotionless figure?" ,Said aunt.
Seeing her reflection in juice glass,
She herself had now answer.
Precap: Angre recieved Riddhima's call.
Angre reached VR mansion.